JOBS LIST
This list covers jobs, companies or institutions specifically seeking or open to hiring international people in Leipzig and region – or remotely. While we do our best to curate this list, we are not to be held liable for any of the content of the links or feeds we provide, nor for any interaction between you and the companies and institutions listed here.
FEATURED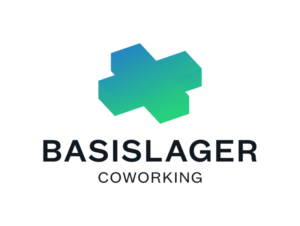 Basislager Coworking is a central (and centrally located) community for entrepreneurs in Leipzig. The coworking space provides infrastructure for startups, freelancers and innovators, and hosts loads of events for founders and those interested in business and technology. The community consists of about 30 tech companies and scalable digital projects that are always on the lookout for talented and motivated people wanting to join the development of tomorrow's solutions. AVAILABLE POSITIONS 
---
We Work Remotely feed
---
Regularly posting student jobs
Studentenwerk Leipzig search engine
[INFORMATION FROM THE STUDENT JOB OFFICE]
---
Research / academic jobs
Max Planck Institute of Microstructure Physics, Halle: Continuous call for applications and open positions
Research positions with the German Centre for Integrative Biodiversity Research (iDiv) – Halle, Jena, Leipzig
"PhD positions at the International Max Planck Research School on Neuroscience of Communication: Function, Structure, and Plasticity (IMPRS NeuroCom), applications possible throughout the year (depending on vacancies)."
"Continuous Call for Applications by The Leipzig School of Natural Sciences – Building with Molecules and Nano-objects (BuildMoNa). Applications can be submitted online at www.buildmona.de."
Helmholtz Centre for Environmental Research
Various academic positions in Leipzig at different levels, including as partnership with Uni Leipzig. OFFERS FROM THIS INSTITUTE
Vacancies at TROPOS – Leibniz Institute for Tropospheric Research
Vacancies at the Fraunhofer Institute for Cell Therapy and Immunology
Vacancies with the Max Planck Institute for Evolutionary Anthropology
Research job listings from the European Network for Earth System Modelling
---
Ongoing offers
Economist Intelligence Clearstate
Digital Career Institute (DCI)
---
Language schools that may be hiring
---
For job-seeking refugees
A search engine – in German – connecting employers with job-seeking refugees in Germany can be found on Workeer / Jobbörse.de.
---
For advertising inquiries