After holidaying in Spain, Mallorca and the Canaries, I thought I knew flamenco as a dance for tourists. Young women in tight frilly dresses and clumpy shoes twirl and stomp to the music of a guitar or two. Often they wave a fan around. Sometimes there is a singer and a male dancer as well. The tourists love it, applaud and shout ¡ole!

That's it: a splash of local colour alongside the beer and tapas after a day at the beach. Or so I thought.
Watching Flamenco Vivo at the Gewandhaus zu Leipzig and talking to the musicians before the show was to change my mind forever.
The History of Flamenco
I had no idea that flamenco is actually an ancient, intricate art form with a complicated history. The dances were brought to Europe by the Romani people when they fled what is now the state of Rajasthan in India. Along the way, the dance became entwined with Spanish lullabies, African American spirituals and the blues from the American South, Colombian folk songs, Argentinian tango, dances brought to southern Spain by Muslim Moors and songs from synagogues transported from the Middle East by Sephardic Jews. You can trace this spider's web of a family tree on the Flamencopolis website, a comprehensive wiki for the curious.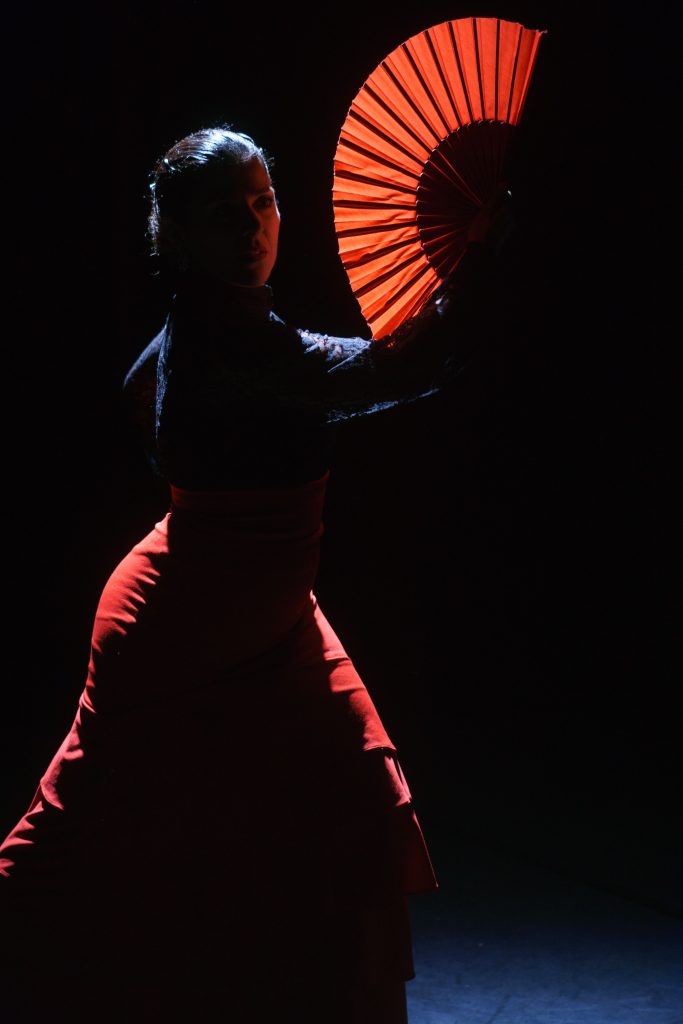 This rich cultural mix has become an emblem of Spain.
It was championed by the famous poet Federico Garcia Lorca—himself a tragic and misunderstood character. Along with the composer Manuel de Falla, he staged the first-ever flamenco festival in 1922 in the southern city of Granada, close to his hometown and one of the Moors' last strongholds before being driven out by Christian soldiers in the 15th century.
The aim of Falla and Lorca was to elevate this music—called Deep Song or Canto Jondo—from the backstreet bars and Romani campfires to become a recognised national art form. They succeeded. The festival was so popular that it had to switch from a small theatre to an outdoor venue at the world-famous Alhambra. It inspired similar contests in Seville, Cadiz and other southern cities which are now part of the regular cultural calendar in Spain.
Duende
What caught the poet's imagination was the special kind of passion that flamenco portrays. It is called duende. Hard to translate into English, it can best be explained by Lorca himself:
It's in the veins. It's in the life blood. It's the driving force, the living impulse that motivates the need—and it has to be a need, a compulsion—to create something worthy of creation. Anything that needs to be said cannot come easily. Anything that's facile belittles the human struggle to express that which really and truthfully and painfully needs to be conveyed. Duende cannot be tamed. It can only be released. And in the struggle to release it, in that true, that primal and primordial and agonising struggle, the artist claims his soul. 
This quote from Lorca is included in the historical novel Duende by Glasgow-based author Lizzie Eldridge. It tells the story of the gay poet's own struggle to express his identity and his political engagement during General Franco's fascist era. Lorca was executed by firing squad in 1936.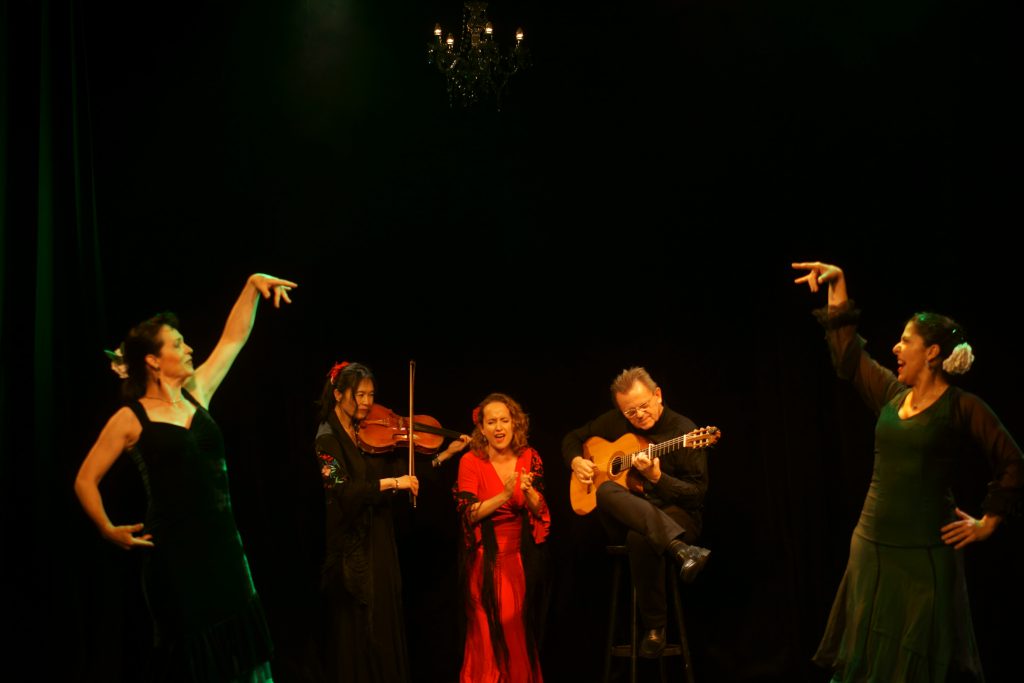 How did I experience duende on a Friday night in Leipzig? It is best described by the Flamenco Vivo singer Carmen Celada, who says you can feel it on your skin, like goosebumps. She explains that many of the songs, or palos, are outpourings of pain. This can be the physical pain of blacksmiths toiling in the forge, miners sweating deep underground, the blues sung by slaves imprisoned on plantations, the hardship of hunger, the ache of exile or the discrimination faced by minorities outside the mainstream.
"Yet," she says, "there are also songs of joy, too. Duende includes many different emotions."
In the concert there was even a touch of humour. Chattering castanets seemed to talk to each other as the four women in the troupe tossed different beats around as though they were trading tidbits of gossip.
Flamenco's second home
Guitarist Georg Kempa with his virtuoso solo aroused strong passions and the viola player Asuza Krist drew from her instrument a rich range of moods, from romantic to plaintive to triumphant. Krist comes from Japan. Astonishingly, that is the second country in the world after Spain where flamenco is most highly prized and widely practised. 
"In Japan, there are an incredible number of flamenco fans and very many flamenco dance studios. The people can sing and dance very well. They make beautiful projects and very many Japanese people come to Spain, enter competitions and win prizes. Some even sing in Japanese!," Krist said. 
With more than 600 flamenco schools and an estimated 80,000 professional performers, Japan has made a second homeland for this iconic Spanish art form.
Can flamenco also inspire us here in Leipzig?
Certainly, the concert was sold out and the audience applauded appreciatively. There was a big wow!  when dancer Cayetana de Ronda appeared in a ruffled purple dress with a spectacularly long train, which she whirled, flicked and flung around the stage in a display of consummate professionalism. Was this duende? No, actually. I think the real duende moment for me came from the other dancer, Brazilian Simone Abrantes. With her sensual moves she seemed to lose herself in the dance, performing her own emotions almost without noticing the spectators. 
Singer Carmen Celada tried to get us to join in, urging us to get up and dance, to practise shouting out our appreciation. No one got to their feet and there were only a few rather muted cries of ¡ole!  That did not mean we were not impressed—far from it. The applause was rapturous, provoking an encore. It is just that—well, this is Leipzig, not a touristy bar on the Costa del Sol. 
Flamenco Vivo are performing again in Berlin on 5 May and their latest CD, Zapateado, is available here.