As I walk into the main theatre at Oper Leipzig, I see something I've never seen before. It's like a wooden fortress in front of the stage. Then I hear breathing. Is it a recording? Is it live? Is it a dancer?
As the wall parts in the horizontal center and the two parts rise and fall in opposition, a mechanical sound sends vibrations through the air. The hair on my arms moves. The surface of my entire body is in motion. It is this fusing of voice, sound, physicality and the next century of machine collaboration that will be predicted for the next 90 minutes. I am and remain on the edge of my seat for Mario Schröder's Fusion with Harry Yeff (Reeps100).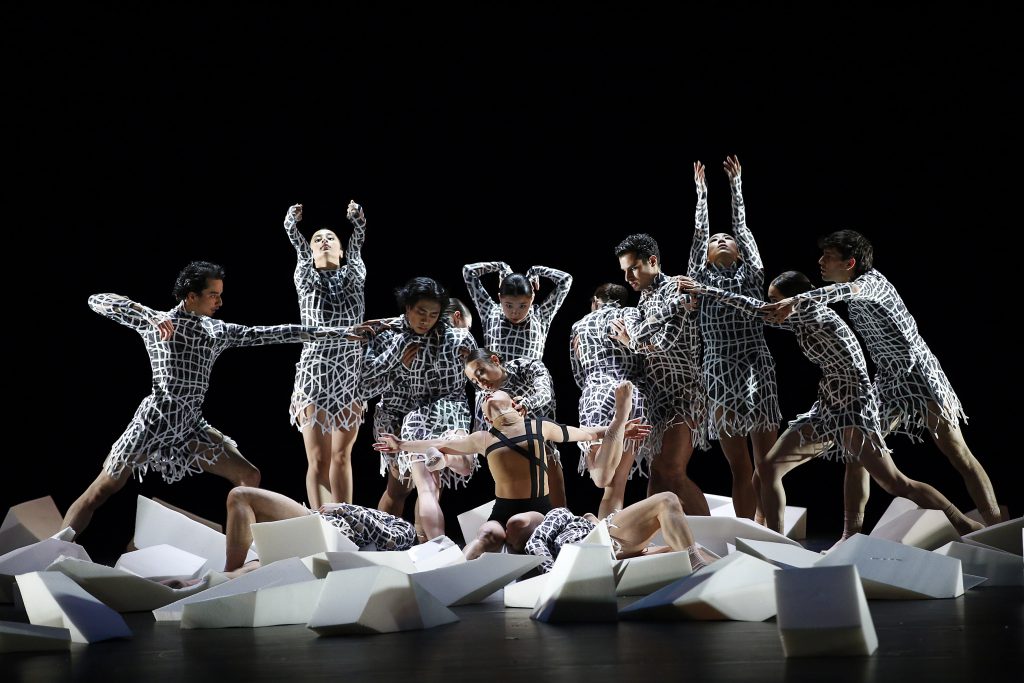 Each day we hear more and more warnings about AI leading to the extinction of humanity. Interestingly, when Mario Schröder saw Harry Yeff performing at Art Electronical Festival two years ago, these topics were not in the headlines. Schröder approached Yeff about a collaboration: Yeff brought the voice. Schröder brought the movement. Together they could create the perfect instrument: the body. This body would be a series of actions and reactions to its parts and technology, including AI.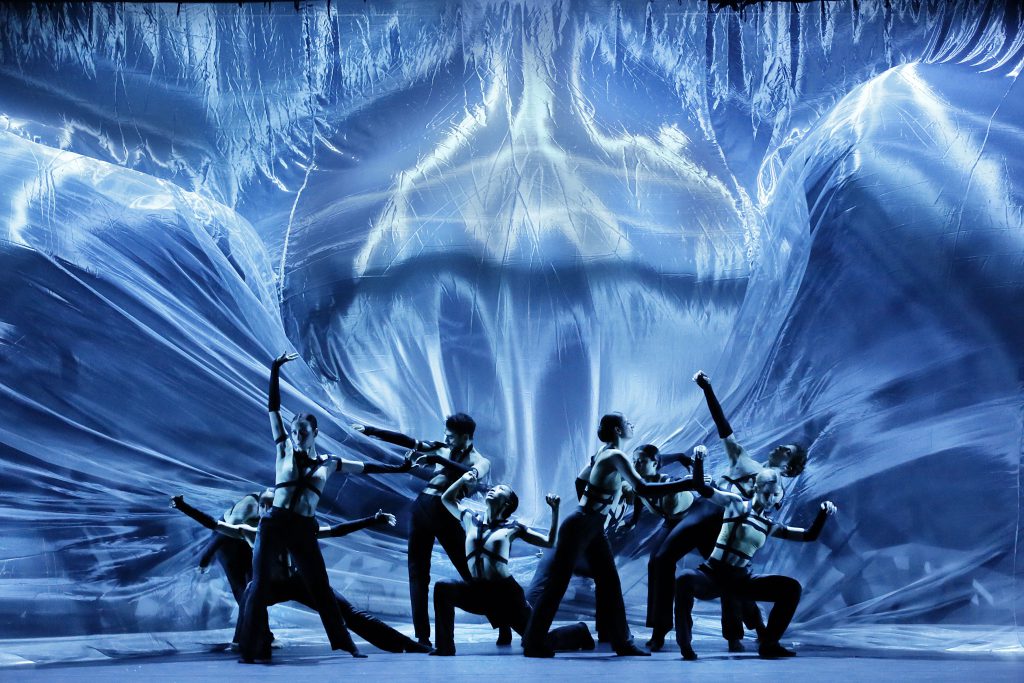 Empowering Yeff
Progress always has naysayers. Look at Charlie Chaplin's Modern Times where the little tramp struggles with industrialization. While there have been some negative effects, when we look back, I think we can agree that it has improved our quality of life. For Yeff, AI has been able to help him achieve things he never expected as a neurodivergent poor kid growing up in London. He got his start with beatboxing. Now he is an international artist investigating the evolution of the voice and its relation to technology. He uses synthetic voices to push him to places he couldn't go otherwise, both in performance and research.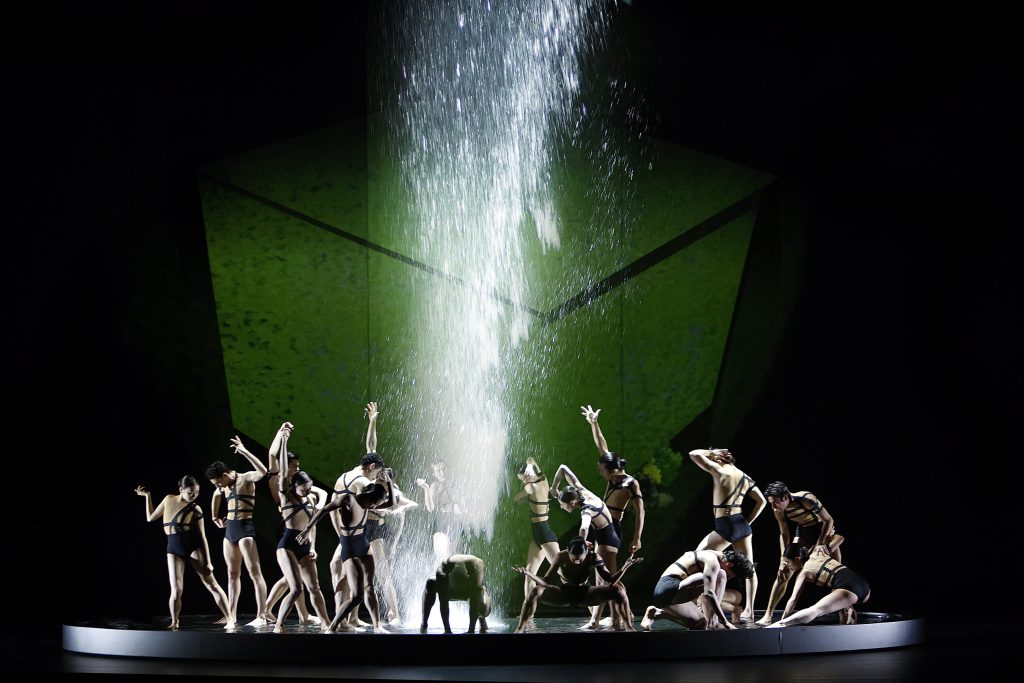 Fusion follows a timeline of the next 100 years. It is very Fifth Element, somehow. It feels futuristic and stays familiar. The first scene is so powerful. I don't want to ruin it for you, so I won't say too much. I want you to go through the emotions I did. There are moments of discovery, wonder, community, isolation and destruction. However, we never lose hope. Mario Schröder finds new ways of moving without losing his signature. There were even moments when he did the opposite of what I expected from him. I think it's his best piece so far. Months and months of research with dancers reacting to sound definitely paid off. I'm excited to see what this experience inspires.
While much of it is set, the piece has enough improvisation to keep it fresh. It is a work you can see more than once and not tire of it. I want to see it again!
---
The final performance of Fusion is scheduled for 7 pm on 8 July. Tickets and more information are available here.