3rd Leipzig Glocal Job Fair: 26 November 2019
---
WHERE: WERK 2, Kochstraße 132, 04277 Leipzig – in Halle A
WHEN: Tue 26 Nov 2019, 2-8 PM
Eventbrite registration | Facebook event
---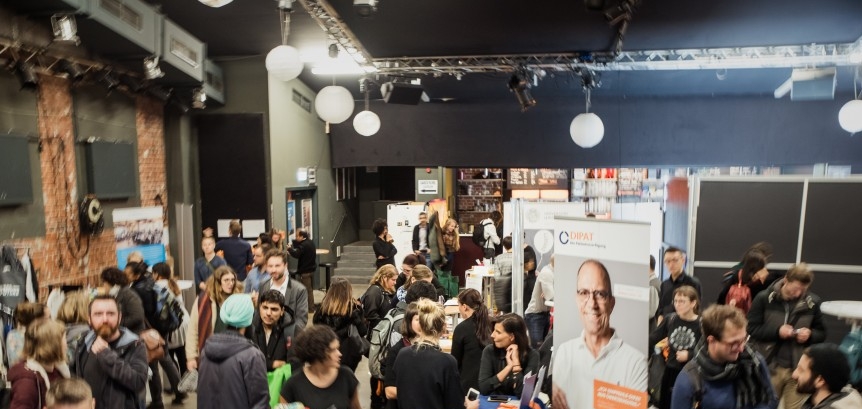 Why organize a job fair?
We often hear about how fast Leipzig and region are growing. But even with quite a few job search engines and job fairs serving the area, companies and staff that would be a perfect match still have trouble finding each other. As a result, many become disenchanted and leave our area for "greener pastures" (*cough* Berlin).
We lose many bright, promising job-seekers of diverse backgrounds and talents – and job-givers as well, in a vicious cycle.
As the only local-based international web magazine, The Leipzig Glocal is in touch with this reality. We have launched a campaign to connect great companies with qualified employees among the broad, diverse audience we have been building up – from Germany and over 160 countries.
Our popular jobs page, which reaches thousands of people per month, is part of these efforts. The other is to go offline with our Leipzig Glocal Job Fair series – such our first job fair in Werk 2 and our second one in cooperation with Startup SAFARI Leipzig.
Our webzine currently gets between 20,000 and 35,000 views per month and has more than 9,000 followers combined on social media. We will use these channels and our local institutional partnerships to make sure we reach as many job-seekers as possible.
(LeipGlo Job Fair Meets Startup SAFARI Leipzig. Video by Adrian Kayser. Soundtrack: bensound- creative minds.)
---
Where, when, for whom?
The LeipGlo Job Fair will be held at Leipzig's WERK 2 on Tuesday, 26 November 2019, 2-8 PM.
All interested job-seekers and companies with local headquarters or branches are invited to join. The event is FREE for job-seekers who agree to fill out a survey as part of the registration process.
Spots are available first-come, first-served for employers, who purchase a stand in advance. Job-seekers should register through our ticketing system.
Thanks to our experience in event organization, enthusiastic follower base, and extensive networks in our community, we are able to host an event that
will cater specifically to international-minded people: foreigners and Germans with experience in local and more global contexts ("glocals"); and
will connect companies with a highly diverse, motivated and talented work force, in a more direct and personal way than online job search engines or gigantic job fairs could.
---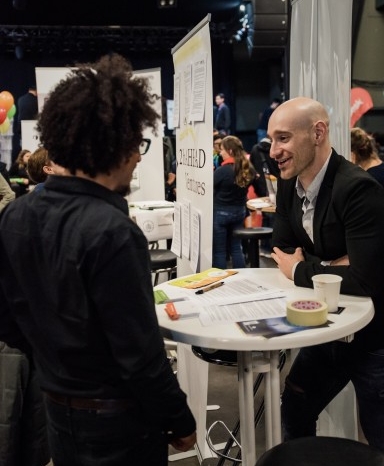 Who are the prospective job-seekers coming to the job fair?
According to a survey of more than 100 job-seekers attending our second job fair (May 2019), here are their profiles:
Candidates are looking for jobs in these fields:
– Management and banking (40% of candidates)
– IT or software development (21% of candidates)
– Engineering (16% of candidates)
– Technical or scientific research (33% of candidates)
– Healthcare (8% of candidates)
– Communication or languages (24% of candidates)
– Sales (17% of candidates)
Candidates have these skills:
– Coding (18% of candidates)
– Management and customer service (50% of candidates)
– Digital natives (35% of candidates)
– Knowledge of design programs such as InDesign or Photoshop (25% of candidates)
– Intercultural communication (51% of candidates)
– Sales (25% of candidates)
– Teaching experience (39% of candidates)
– Marketing (31% of candidates)
Other important strengths of candidates:
– 87% of candidates have at least three years' relevant professional experience
– 92% of them have a university degree
– 43% of them speak fluent German and all speak fluent English. Many of the candidates are also fluent in Spanish, Russian, Arabic, or French.
– Most of these job-seekers are between 20 and 30 years old.
---
What are the exhibit options and rates for companies?
We offer a wide range of stand spaces and promotional options to fit the needs of your business. Stand spaces range from 1×2 meters to 3×3 meters and are priced between €300 and €1,800. Companies that book early get the cheaper rates.
To get more information about the job fair, e-mail us at contact@leipglo.com, or fill out the contact form at the end of this page. We look forward to your message!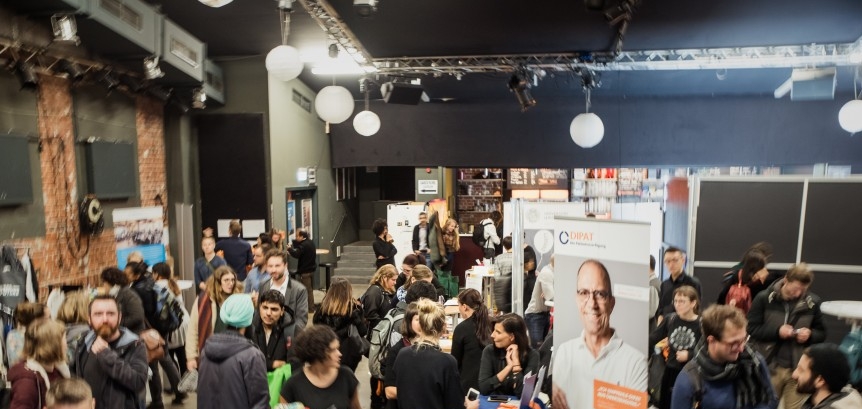 ---
What do companies say about their experiences with our job fairs and job advertising?
"As an international company with people from more than 30 countries working with us, the international job fair is a good way to present ourselves as an employer in Leipzig. Good job (fair)! Thank you!" – Spreadshirt AG
"Whether meeting potential clients or potential candidates for Code Camp Leipzig, the Leipglo job fair has been a significant part of our early access." – Code Camp Leipzig
"We had 16 appointments in total and 3 of them are now hired, in our company. We are very happy about the people we met through the job fair, thank you very much!" – Five Elements Hostel Leipzig
"We were impressed by the number of motivated and well qualified candidates from various backgrounds. Most of all we liked the atmosphere in the Werk 2 that was very different from normal job fairs. That's why the candidates were relaxed and talked to us very naturally. We would be happy to be part of the event next year." – Get a MINT
"We met a developer at the fair – one week later he already joined our team. Thanks for bringing us together LeipGlo!" – BirdieMatch
"We are very satisfied with the high quality of [LeipGlo's] services. Thanks to them advertising for us, we have received many job applications and most applied after seeing our job offer on Leipglo's website. We will for sure keep on working with them and can highly recommend!" – dii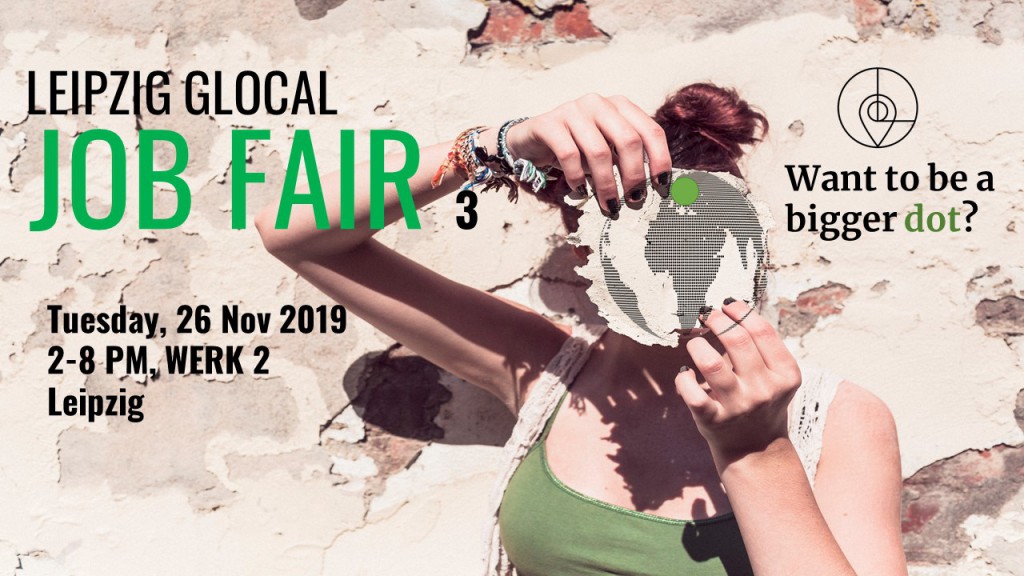 OUR EXHIBITORS (CLICK ON LOGOS FOR VACANCY LISTINGS OR COMPANY INFO):
---
Leipzig Glocal Job Fair info request