It's almost one thousand years since the Benedictine monastery at Zeitz was founded, and just ten years since local artists and musicians formed an association to turn the spectacular hilltop site into a festival, Posa Calling. In between came Martin Luther, the Reformation and the Thirty Years War. The monastery was eventually destroyed, and bits of it were carried away to use in building the nearby castle.
This year's festival welcomes back Circus Upsala, a ground-breaking collaboration between teenage refugees from Ukraine and Russian youngsters from Saint Petersberg. Their home countries may be at war, but they demonstrate amazing teamwork. Their advanced skills in tumbling, juggling and slapstick clowning delight audiences of all ages. This year's act, called Picknick, also means they have to drive a Trabant, the iconic people's car from the German Democratic Republic. Not only do they have to drive the Trabi but they also have to construct a mini-stage on its roof. The high-rise apparatus helps them to perform even more daring stunts!
Meanwhile back at the Posa monastery site, another time-travel experience is underway.
Led by archaeologist Phillip Baumgarten from Halle University, a team of expert diggers are piecing together the history of the place. Skeletons of long-dead monks and a bishop lie in the sand, on display for a guided tour.  Shards of pottery, water pipes and a central heating system show that even in the Middle Ages, life behind the cloister walls was far from primitive. 
"We know that one of the first bishops to be based here at Posa was murdered, right here as he prayed at the altar. He was stabbed in the back by a Slavic protestor,"  says Phillipp Baumgarten, explaining that many local people of Slav origin resented the Roman Catholic bishopric being established here.
Even more disturbing, perhaps, is the discovery of a woman's skeleton in the very centre of the monastery site. 
"It was a male-only closed order of monks and no women were allowed on the site. So it's a mystery how she came to be here—and how she met her death" muses the archaeologist.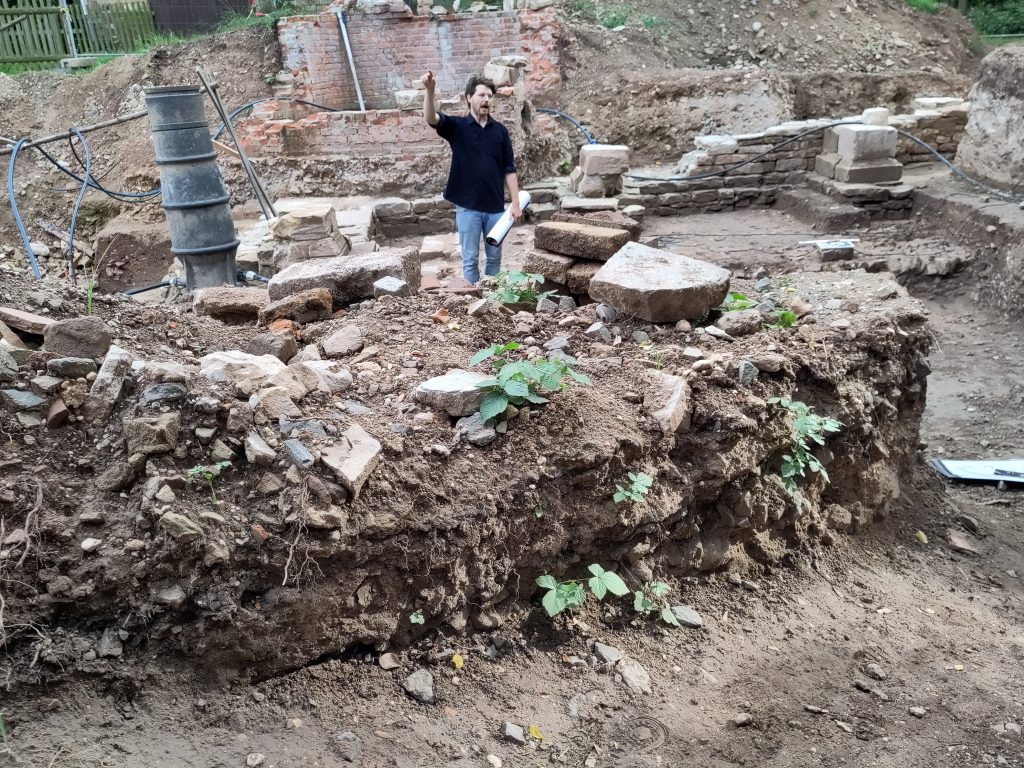 Perhaps she was just passing through. Many travellers visited the monastery which had a guest house— one of the few remaining complete buildings that is still in use today.
Baumgarten and his team are forced to race against time to expose and preserve as many artifacts and human remains as possible. These relics, unlike stones, can be carbon-dated in the laboratory to pinpoint exactly when they were at Posa.  But exposing bones, walls and built structures leaves them open to the elements and they quickly deteriorate. That means each annual dig must be quickly documented and photographed, and then buried again. The earth forms a protective layer to keep the features intact for posterity.
Working in this way and concentrating on just a small area, the researchers have found evidence of ancient settlements and religious worship on the site. Before the monks arrived, and even before the Slavic tribes, it seems that there were shrines here as early as the time of the Romans.
The Leipzig band Lichte plays at Posa Calling 2023. Video by Jane Whyatt. 
Nowadays, Kloster Posa is entirely non-religious and showcases local musicians and artists who are bringing the old place back to life.
In the 2023 season punk bands traashboo, Packung, phyt and die aa brothers have played here. And for the 10th-anniversary festival, Leipzig's own One hit Rüdiger topped the bill, with Lichte and other local bands. The outdoor summer cinema is popular and regular Open Sundays attract crowds who are willing to make the one-hour train journey from Leipzig for a taste of the unique cultural vibe here.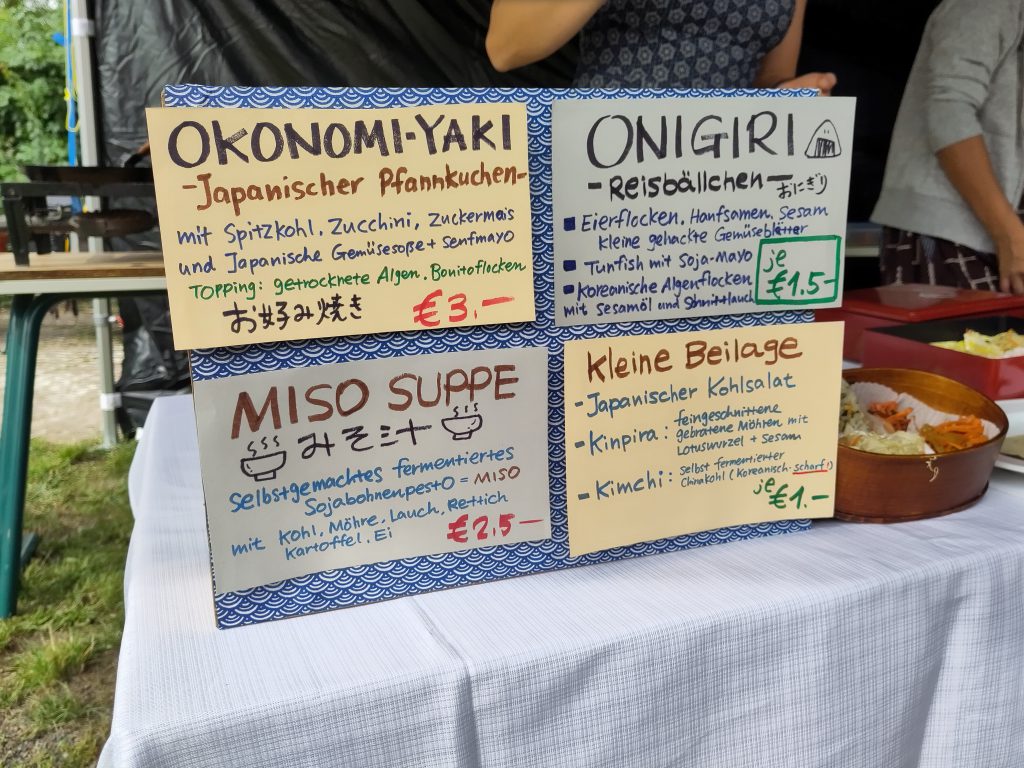 Wine from the Posa vineyards flows at all the events and caterers from Zeitz's surprisingly multicultural population offer delicious food for sale from Korea and Syria as well as cheese from the local goats.
At Posa Calling, some enterprising kids even made their own bobby-car race track, offering four rides for only fifty cents. Unique souvenirs could be crafted in the on-site printworks using silk screen printing for posters, fabric bags and T-shirts. And local environmentalists were hard at work, crafting nesting boxes to encourage biodiversity around the site.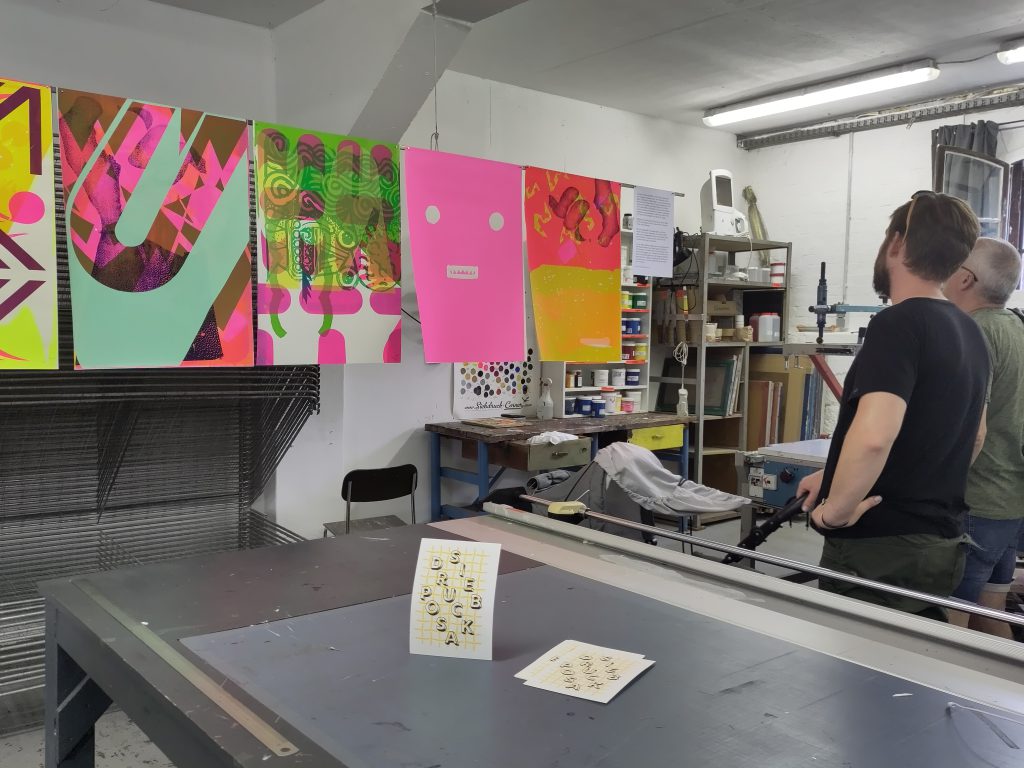 Next up
If you're looking to experience Posa, there's a tour of the White Elster Wine Route, starting in Zeitz and including Posa, on the next public holiday, 3 October 2023. Enjoy!