The Leipzig metropolitan region, known for its thriving cultural scene and rapid growth, is also home to the world's largest air freight hub in the DHL Express network. The DHL Hub Leipzig, located a short S-Bahn ride over in Schkeuditz, plays a crucial role in global logistics.
Whether you're seeking an entry-level position, looking to advance your career, or starting a new chapter, the DHL Hub Leipzig provides diverse opportunities for you to thrive in the logistics and aviation industry. With its commitment to fostering a diverse workforce and connecting businesses and individuals worldwide, the DHL Hub Leipzig has become a repeat participant at The Leipzig Glocal Job Fair.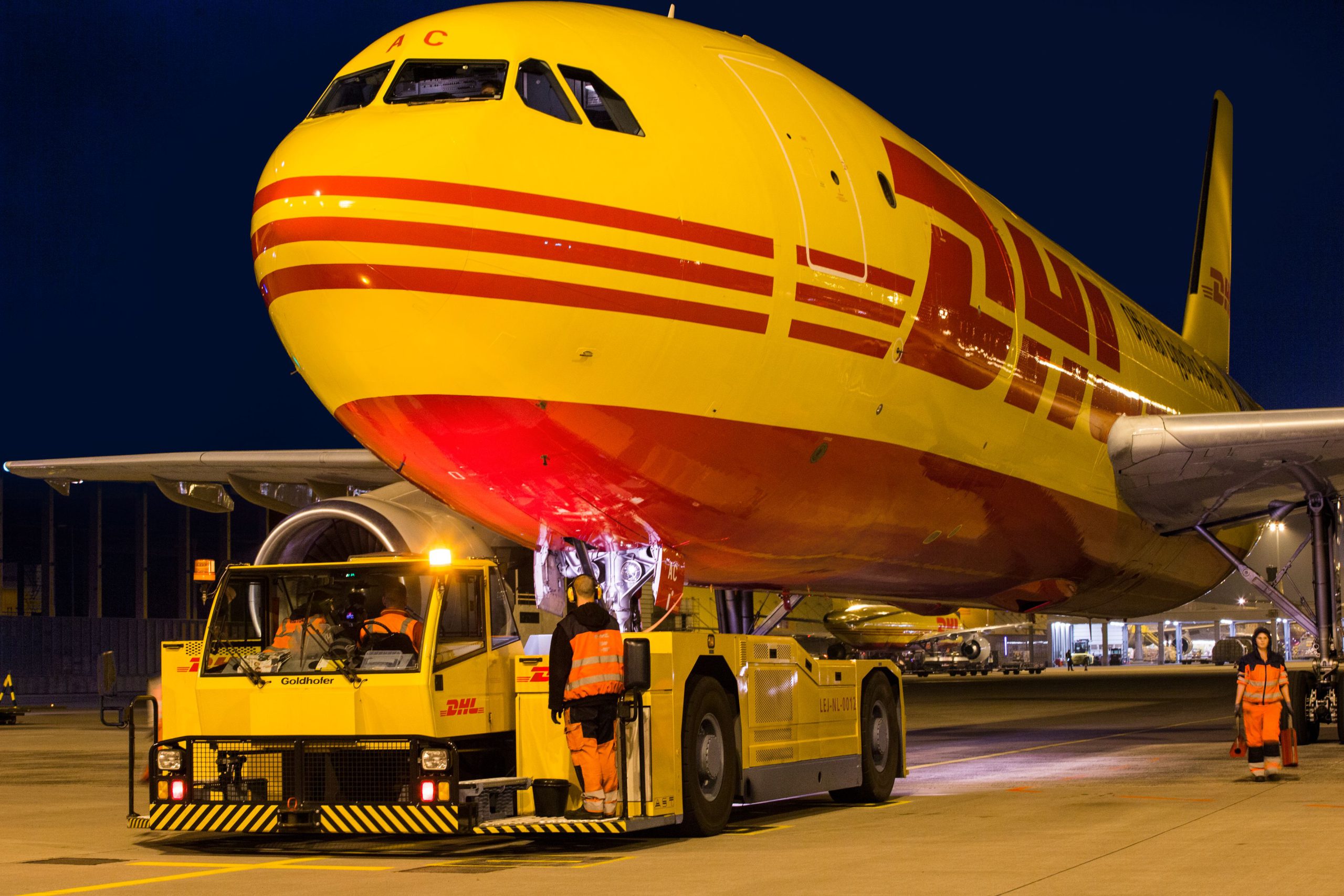 Looking to attract top talent from diverse backgrounds, the employer will once again be one of the main exhibitors at our job fair, slated for October 17, 2023, at Leipzig's WERK 2.
The DHL Hub Leipzig is constantly on the lookout for "night owls and daydreamers" eager to embark on a career in the fascinating world of logistics. As part of a rapidly expanding organization, the employer offers enticing development opportunities for those eager to contribute to its growth. Ahead of the job fair, you can read on to get to know a bit more about the DHL logistics center and its work, and the range of career opportunities that could await you there as a job-seeker.
The Leipzig hub within a globe-spanning logistics network
The DHL Hub Leipzig prides itself on its international and diverse workforce. With its strategic location at the Leipzig/Halle Airport, the hub serves as a gateway to global markets. This not only creates a vibrant multicultural atmosphere but also provides ample opportunities for personal and professional growth.
DHL's core business is express freight, providing swift, reliable deliveries to destinations across the globe. The company's expansive air freight network has Leipzig as its pivotal hub. Accordingly, the employer seeks individuals who are globally minded, motivated and passionate about the logistics and aviation industry.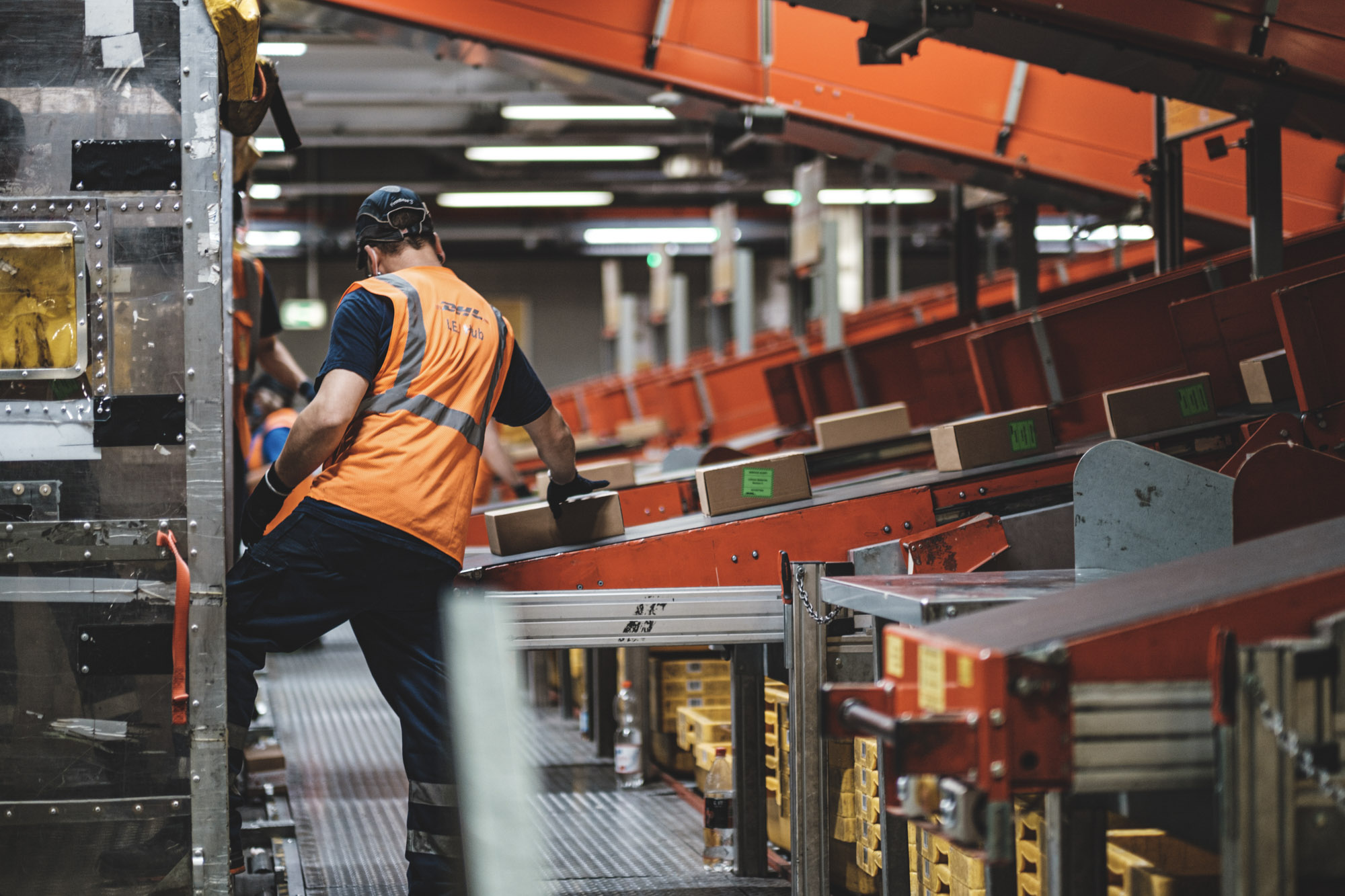 As the sun sets, the DHL Hub Leipzig springs into action, ensuring the seamless flow of hundreds of tons of cargo every night, rain or shine. Each team member is a vital cog in this well-oiled machine, on which colleagues and recipients around the world depend. The coordination of dedication, dynamism and high standards is the key to success, ensuring that shipments arrive at their intended destinations on time and in pristine condition.
For 15 years, the DHL Hub Leipzig has been an instrumental force in propelling express logistics worldwide.
With a team of more than 6,000 dedicated employees from 100 countries handling over 2,000 tons of freight every day and orchestrating a staggering 23,600 annual flight movements, the hub spearheads deliveries to 220 countries and regions.
As a leading provider of international express services, DHL has become an integral player in global trade, facilitating the seamless movement of goods and documents across borders. Alongside DHL's global hubs of Hong Kong (Asia) and Cincinnati (Americas), Leipzig (Europe) plays a central role in connecting continents and bolstering the efficiency of global logistics.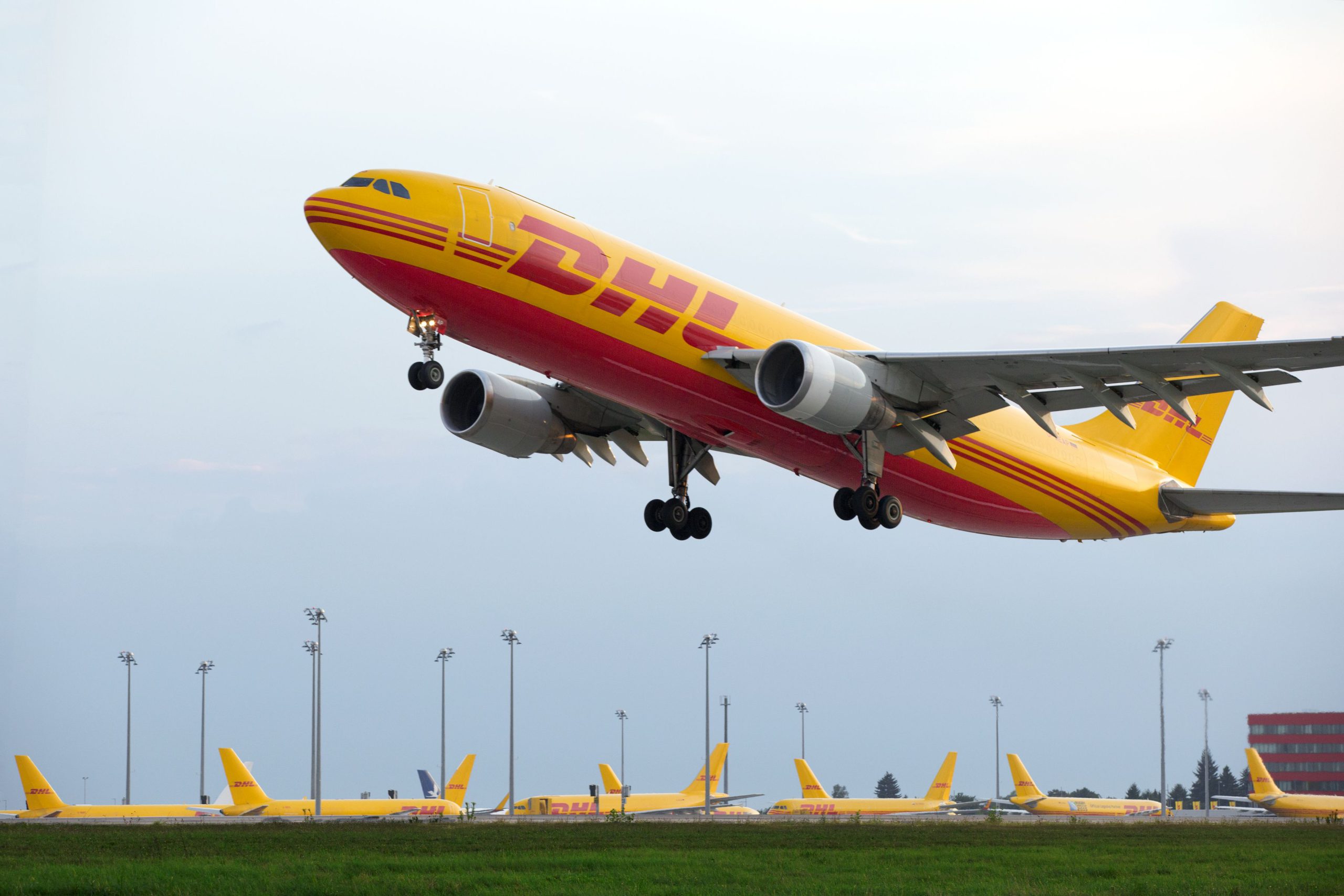 DHL is one of the biggest employers in Mitteldeutschland and has brought much cultural value to the region, both in terms of its international workforce and local support. The company's commitment goes beyond business, as it actively engages in various social, cultural, environmental and sports initiatives, embracing its role as a responsible corporate citizen. Through partnerships with prominent regional entities like the SC DHfK Leipzig (Handball Bundesliga) and the Leipzig Gewandhaus Orchestra, DHL routinely enriches the quality of life of local communities. It also regularly organizes events for its own employees to foster team spirit and celebrate joint accomplishments.
Clockwork-like synchronicity in a cosmopolitan workplace
The DHL Hub Leipzig operates with clockwork precision, thanks to the seamless coordination of hundreds of highly skilled specialists and professionals. The facility caters to both seasoned experts and ambitious newcomers, providing ample opportunities for growth and development through specialized training programs. The diversity of roles available at DHL Hub Leipzig, including network planners, engineers, pilots, aircraft mechanics and managers in various departments, offers exciting prospects in a cosmopolitan environment.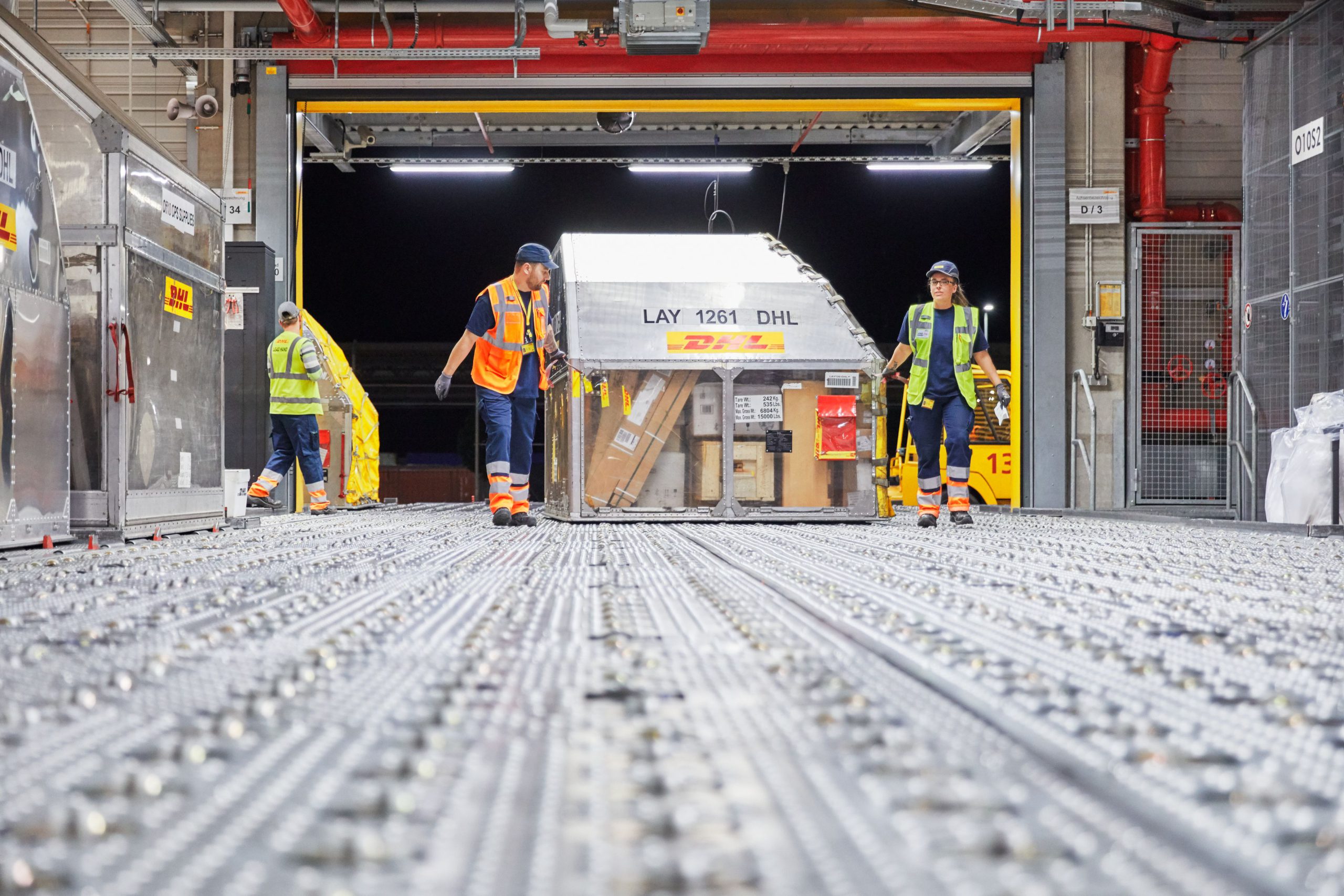 Joining the DHL network means becoming part of a world-spanning logistics chain, working in tightly integrated teams with both a local and global vision. Aspiring as well as seasoned professionals in the sector can contribute to this extraordinary endeavor and help keep the world moving forward. Whether you're seeking a student job, an entry-level position, looking to make a career change or aspire to take on a management role, the DHL Hub Leipzig has something for everyone.
Entry level & career change: If you're just starting your career or considering a career change, DHL Hub Leipzig provides a supportive environment for growth. Positions in aircraft handling, sorting and office administration offer exciting opportunities to work in a fast-paced and dynamic environment. With comprehensive onboarding processes and continuous training, the DHL Hub Leipzig ensures its employees receive the necessary skills and knowledge to thrive in their roles.
Management level: For experienced professionals seeking a new challenge, the DHL Hub Leipzig offers a range of opportunities in various departments. From project management to team leadership roles, there are ample opportunities to take on responsibility and contribute to exciting projects. The logistics center values the expertise and leadership skills of its employees, providing avenues for career advancement and the opportunity to make a lasting impact.
Vocational training & internship: The DHL Hub Leipzig is committed to nurturing and developing young talent. It offers a variety of vocational training programs, internships, and dual study programs. These programs provide a solid foundation for individuals to kickstart their careers and gain hands-on experience in the logistics and aviation industry. The hub encourages employees to pursue vocational qualifications and certificates of proficiency to enhance their skills and broaden their career prospects.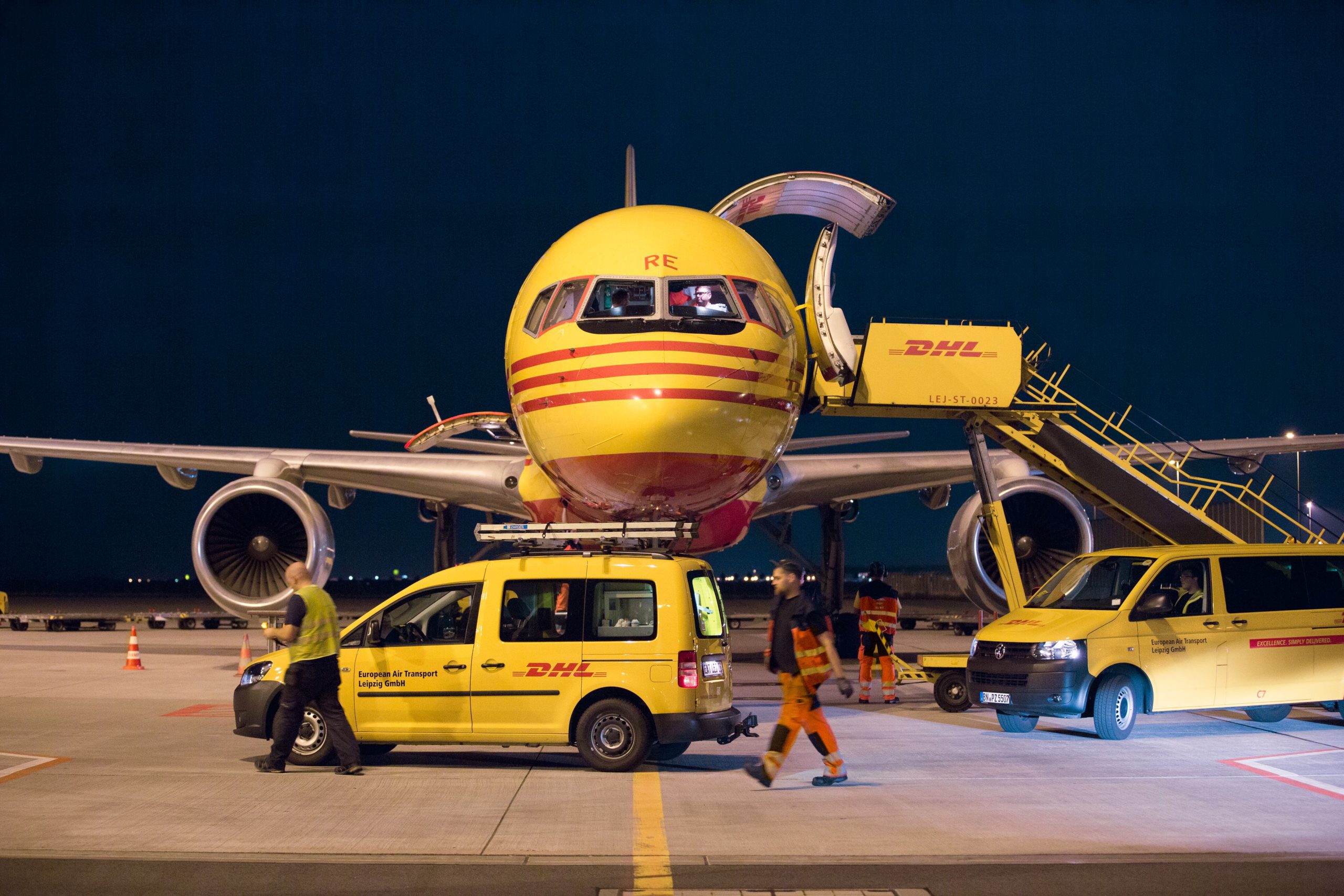 The DHL Hub Leipzig fosters a supportive and inclusive company culture. Employees are provided with a range of benefits that contribute to their overall well-being and work-life balance. This includes accessibility. Whether it's commuting to work or finding a parking spot, the hub offers various options. Employees can benefit from subsidized job tickets from the Mitteldeutscher Verkehrsverbund (MDV), ensuring convenient access to public transport. For those who prefer cycling, job bike leasing is available. Free parking spaces are provided for those who prefer to commute by car.
Moreover, the hub provides high-quality work attire and integrates innovative support systems to ease the operational workload. Technical aids are installed in the terminals to assist with lifting packages and pulling cargo containers. Comprehensive health management services are available through the employer, such as flu vaccinations, massage offers, sports courses and subsidized gym memberships.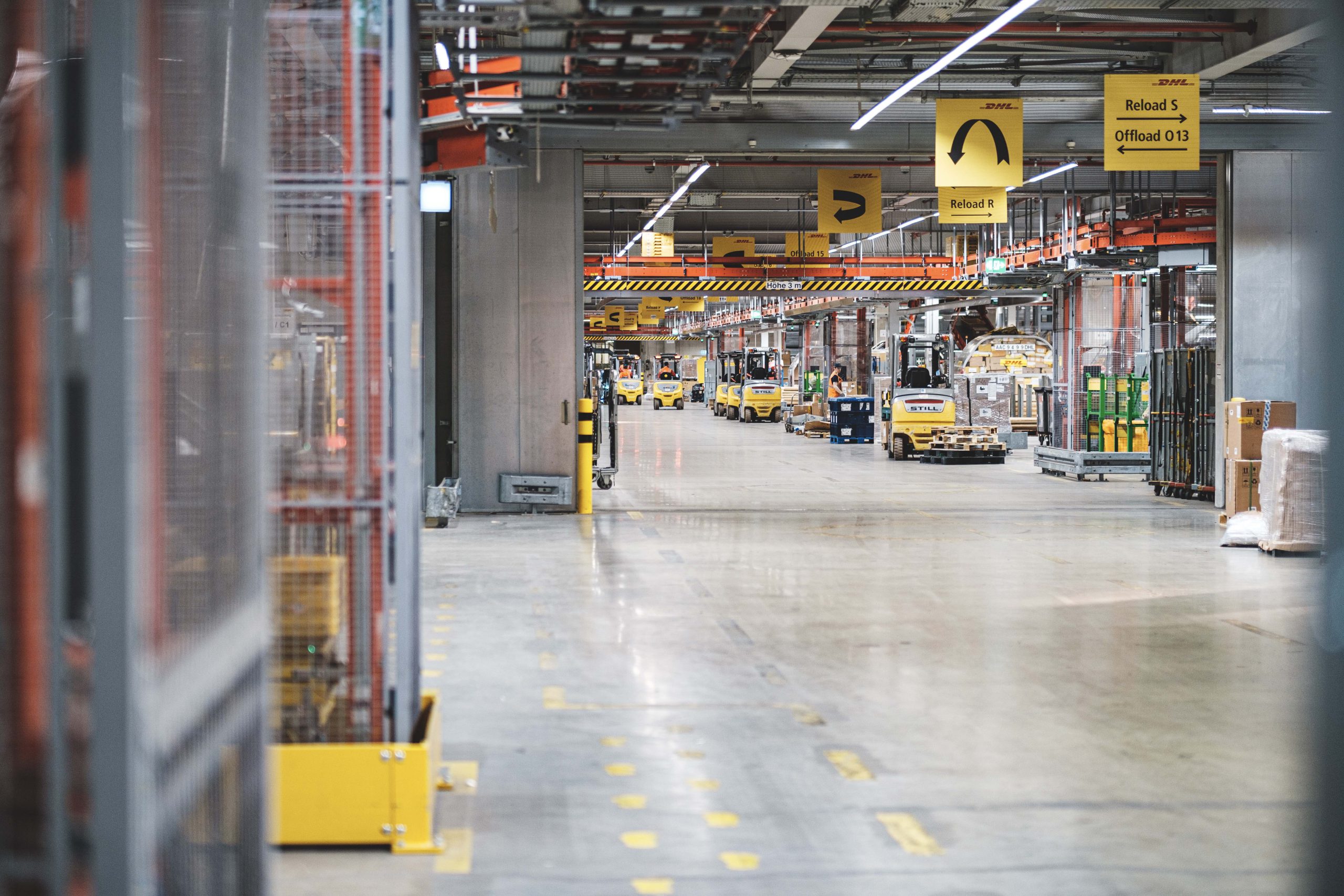 The DHL Hub Leipzig offers a dynamic and culturally rich work environment that fosters continuous personal and professional growth.
With its commitment to sustainable lifestyles, employee development and social engagement, the hub sets itself apart as an employer of choice. As a repeat exhibitor at the Leipzig Glocal Job Fair, DHL Hub Leipzig continues to attract top talent and contribute to the vibrant job market in Leipzig. To be prepared to apply with them, you can keep an eye on our jobs page or go directly to their jobs board.
October 17: Your chance to meet the people hiring for this logistics powerhouse!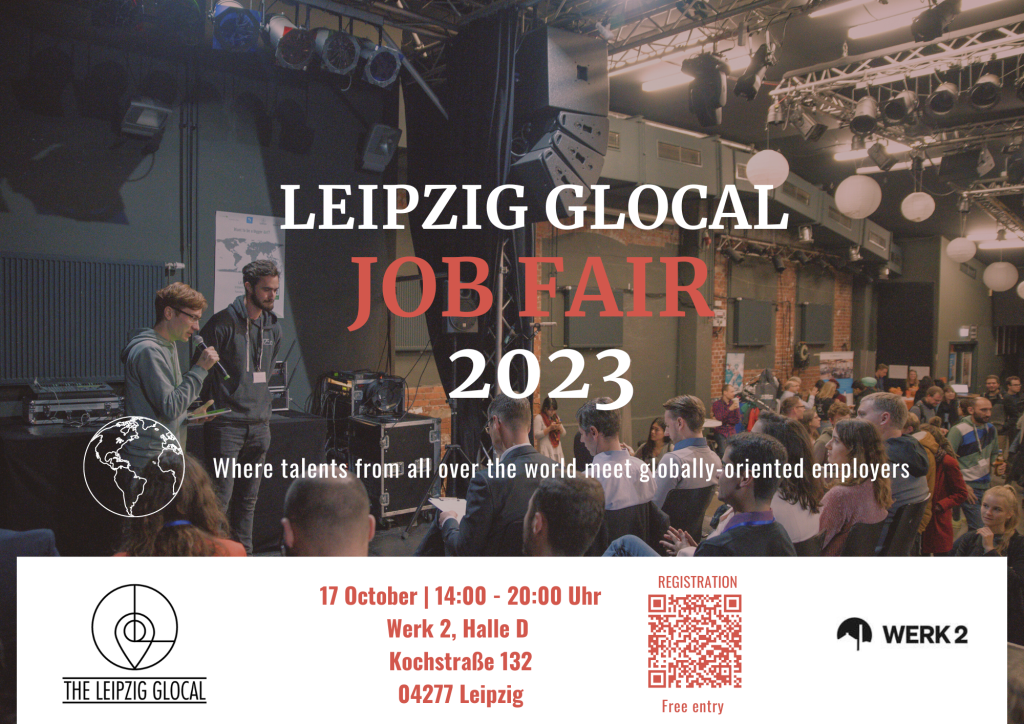 If you are looking for exciting career opportunities in a global logistics powerhouse, DHL Hub Leipzig is the place for you. With a wide range of job options, a vibrant company culture, and a commitment to employee development and well-being, the DHL Hub Leipzig offers a fulfilling and rewarding career experience. Don't miss the opportunity to explore the career possibilities at DHL Hub Leipzig and connect with them at The Leipzig Glocal Job Fair to take the next step in your professional journey.
---
THIS IS A SPONSORED POST WITHIN THE FRAMEWORK OF THE LEIPGLO JOB FAIR.
If you'd like to join our job fair as an exhibitor, please check out our FAQ for more information. Job-seekers should register on Eventbrite for a free ticket ahead of the event.