Before moving to Roskilde in 2010, I spent a whole month cooped up in my parents' house in South Florida. A CD-ROM taught me basic Danish in spurts of ceaseless repetition: words, then phrases, coupled with their pronunciation and some visuals. Although I've long since left Denmark and Danish, I still remember clearly some of the words I learned from that CD, their accompanying voice still echoing. Recently I started using something similar, though more modern and personalized, for German – a handy little platform named Chatterbug.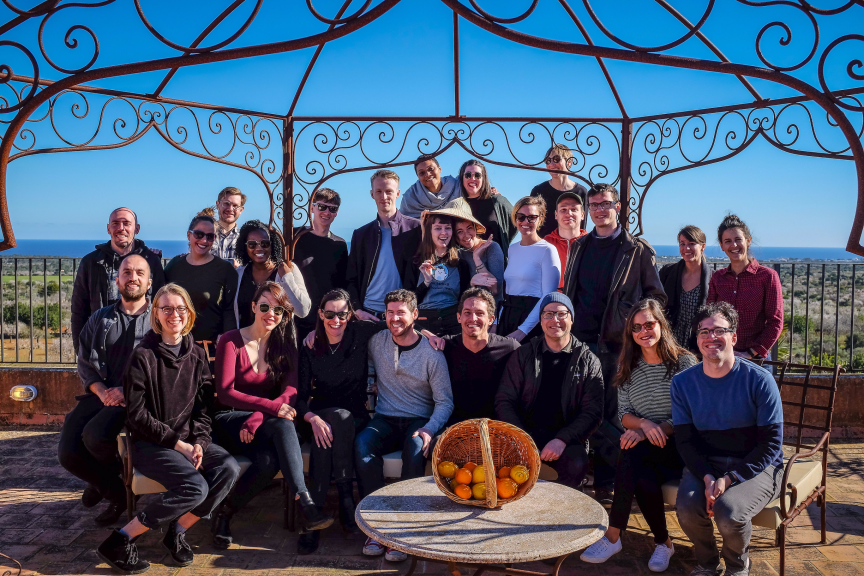 Chatterbug emerged as a startup about two years ago, from the heads of GitHub in San Francisco. The startup has offices in both San Francisco and Berlin, and hires tutors on a freelance basis. Chatterbug's fixed team is pretty international, and now mostly based in Berlin. It's made up of linguists, including one of its co-founders, as well as developers, designers, and marketing and customer service reps.
What sets Chatterbug apart from other learning platforms I've tried is its very present and essential human aspect, while staying paperless. You get to chat one-on-one with a real native speaker, in real time. Not a bot. But unlike a classroom setting, you don't have to take notes at all; what you learn is automatically logged. You can even choose to record the sessions.
As a bonus, the private lesson video chatroom is built into the platform. Meaning the user doesn't have to access external software. So it's quite convenient. There's really no need to install anything, unless the pupil wants to use the app version, which doesn't have video.
In other words, you need a laptop or desktop computer to fully benefit from Chatterbug.

The interface is quite user-friendly and pleasant to look at, with pastel colors and cute little animals. You have the option to take a guided tour of the multimedia platform to see all it has to offer.
Before you start with the learning, though, you must take a placement test to determine your level (up to B2). If you think you should be placed differently, reach out to the very helpful "customer success" rep via the built-in messenger function.
Since my crazy schedule makes it difficult to attend German classes consistently, I like Chatterbug's flexibility. For the private video lessons, you set appointments via the platform and can share your availability with it for slot suggestions.
Chatterbug's basis is teaching words and phrases through repetition and review – reading, writing and listening to pronunciation – on which you are constantly evaluated to determine what's next in the program. This also determines what your video chats will focus on. You get to rate the tutors, and the tutors get to rate you.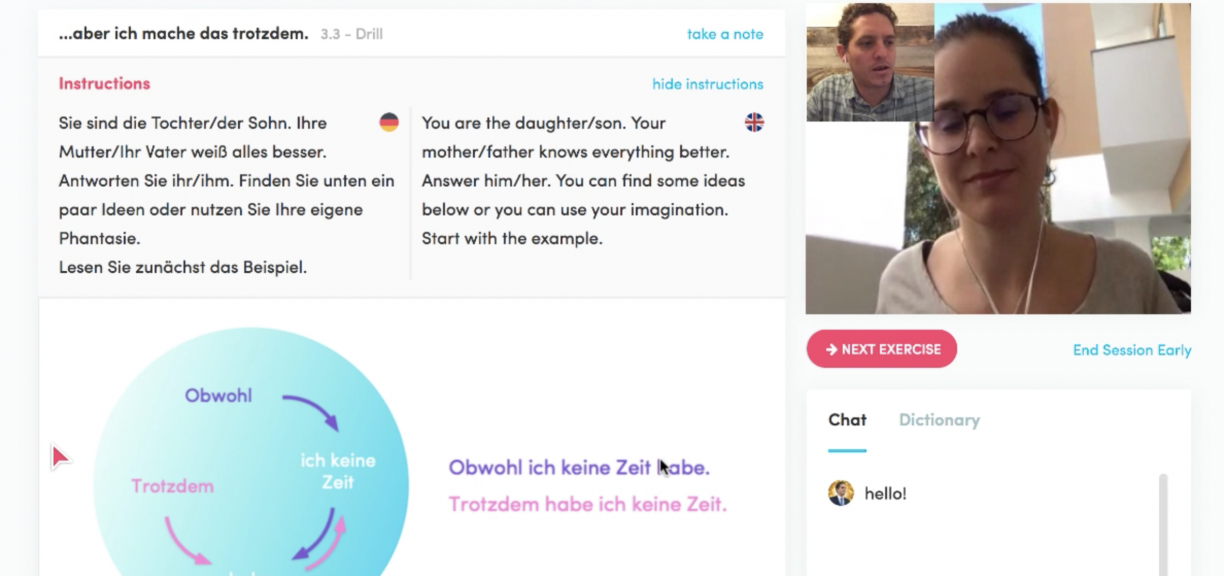 There's also an essay-writing function, reading comprehension activities, and listening practice via video scenes depicting everyday situations. You can choose whether to use captions and rate how hard it was to follow these stories. You're also able to set your own personal learning goals.
With each exercise, the platform tracks your progress. Graphics show how much closer you are to your goal, and how much you have studied and come along over time. Suggested practice lengths vary from day to day, based on your study history.
Chatterbug currently teaches German or Spanish to English-speakers.
The platform plans to expand into French for English-speakers and English for Spanish-speakers soon, according to a spokesperson. This distinction is due to its writing part being based on translation: You are constantly asked to translate the new word or phrase into the more familiar language, and vice-versa.
The video chat with the native speaker is based on immersion, rather. The tutor helps the user with speaking exercises and sometimes even skips protocol to keep the conversation thread going (in my case, in German).
Thus, these two key parts feed and complement each other. The platform uses them to mold a comprehensive lesson plan, both guiding and following each of the student's steps through the program.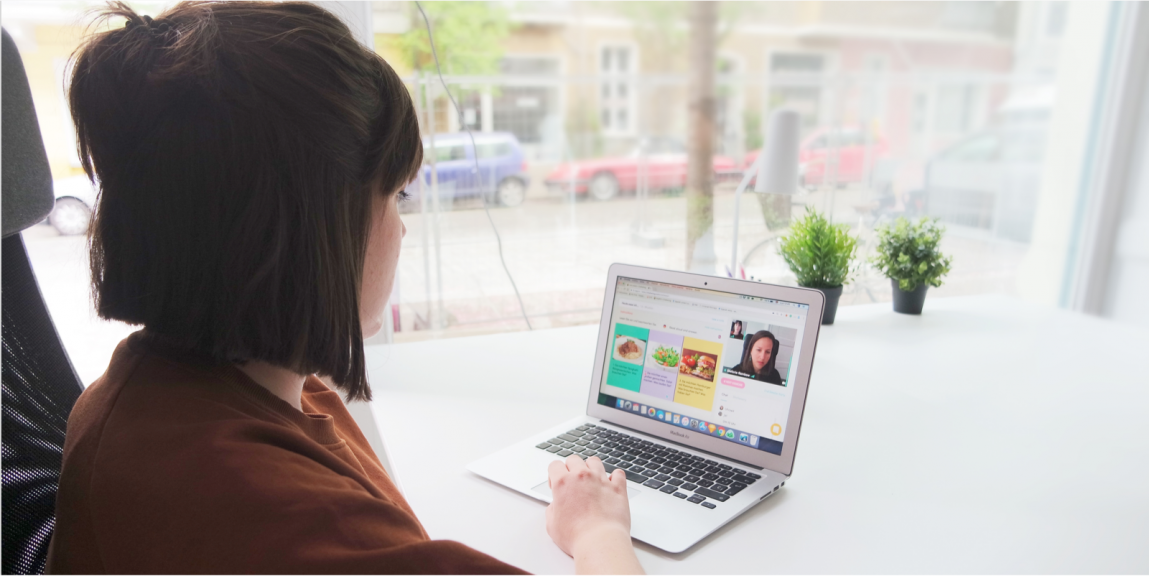 Chatterbug is not free, as its business model is based on user subscriptions. New users get a free trial period before having to choose among three options. The multimedia platform's prices differ for pupils who decide they can only do one private video lesson per month, those who can do eight, and others who could even do it several times a day.
I can personally recommend Chatterbug, since I managed to fully absorb new words into my German vocabulary within just a few days of compulsive use. The stuff is addictive, in a good way.