"5 Things to Do In" is a new series highlighting the best of the best in Leipzig's neighborhoods. Let us know what kiez we should visit next, or where in Leutzsch we missed, by writing wendy@leipglo.com.
I've lived in Leutzsch for five years now, and when I meet someone else who is not originally from Leipzig (or Germany), they might have heard of Leutzsch about half of the time. My go-to locator is "just a few tram stops past Lindenau."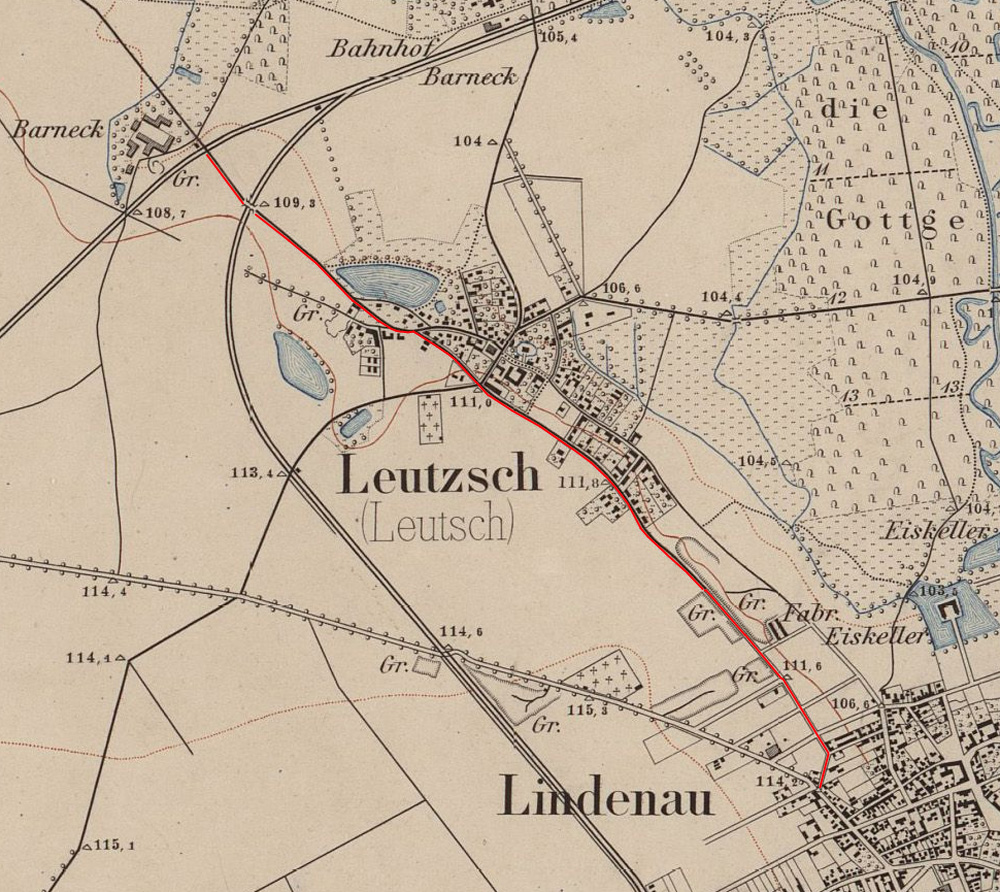 But Leutzsch is its own place, and has been a part of the city of Leipzig since 1922. The city website describes it as "ein klassisches Arbeiter- und Industriellenviertel," or "a classic working class and industrial neighborhood." Old factories along Franz-Flemming-Str. have found new life as artist studios, and the neighborhood maintains some gritty industrial sights (and smells) but also incredible access to the forest. It's also worth noting that the city has recently embarked on a construction plan to improve the railroad bridge and accompanying major intersections that is expected to last a decade and attract new development. (Those new bike lanes can't come soon enough.) And, old buildings like the former Panamanian consulate have been razed for new apartment buildings.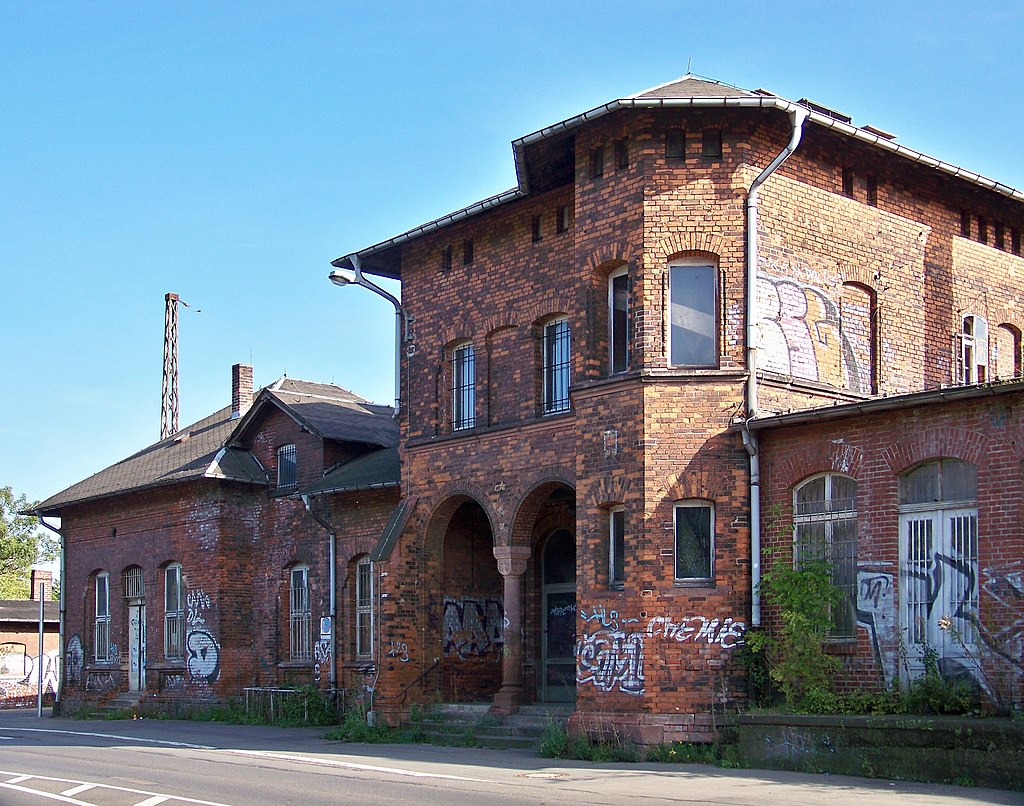 The main street is Georg-Schwarz-Str., which is served by the number 7 tram. The street, which was first constructed in the late 1800s, was renamed for Georg Schwarz, a metalworker and later Communist Party (KPD) organizer and resistance fighter who was executed by the Nazis in January 1945. A Stolperstein (literally "stumbling block"; small memorial stones that remember victims of the Nazis) lies outside his former residence at Georg-Schwarz-Str. 24 at the corner of Spittastr.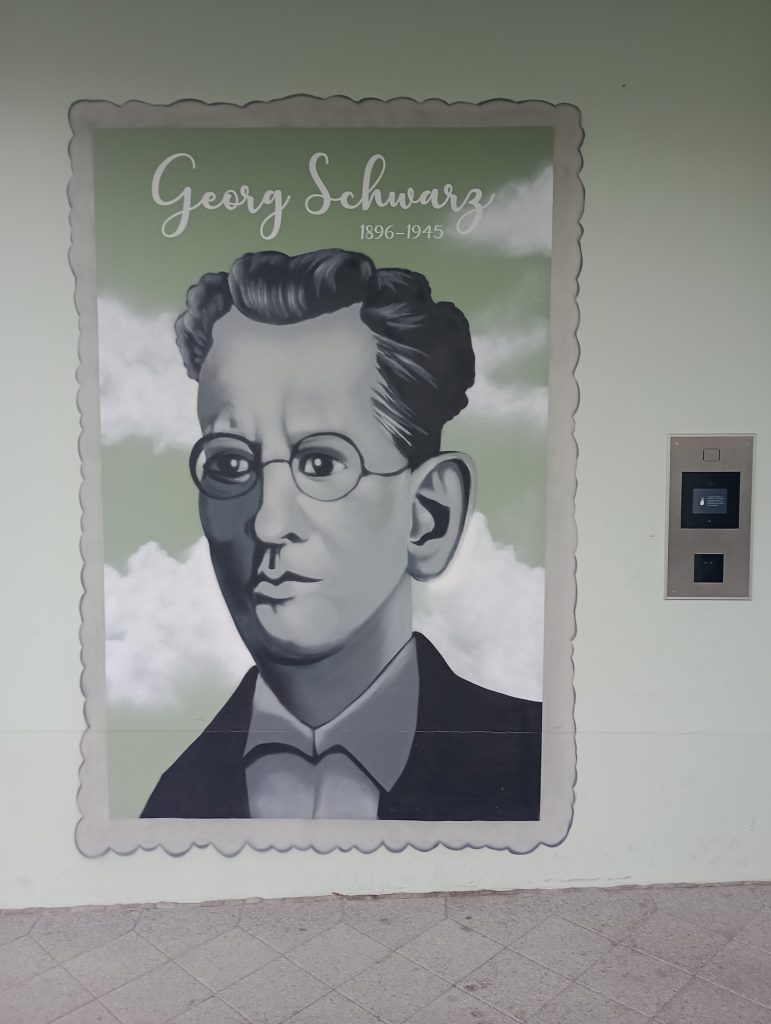 Leutzsch has several events throughout the year, including Georg-Schwarz-Strassenfest at the start of each summer and LindeNOW, which showcases contemporary artists.
1. Approach through nature
Leutzsch is about 15 minutes by tram from the city center. If the weather is pleasant, consider reaching the neighborhood through the woods by foot or bike. You can ride west from the city center along the Elsterbecken, with the RB Leipzig arena on your right, and then turn up Hans-Driesch-Str. For a longer walk or ride, you can keep going along the Neueluppe, stop at the Auensee for a drink and a ride on the Dampflokomotive, then continue through the woods and cut up Gustav-Esche-Str. If you do skip the nature route, you can still take a stroll through the smaller park behind Rathaus Leutzsch, or the Kleingarten that begins at the corner of Weinbergstr. and Benediktusstr. 
2. Kiroku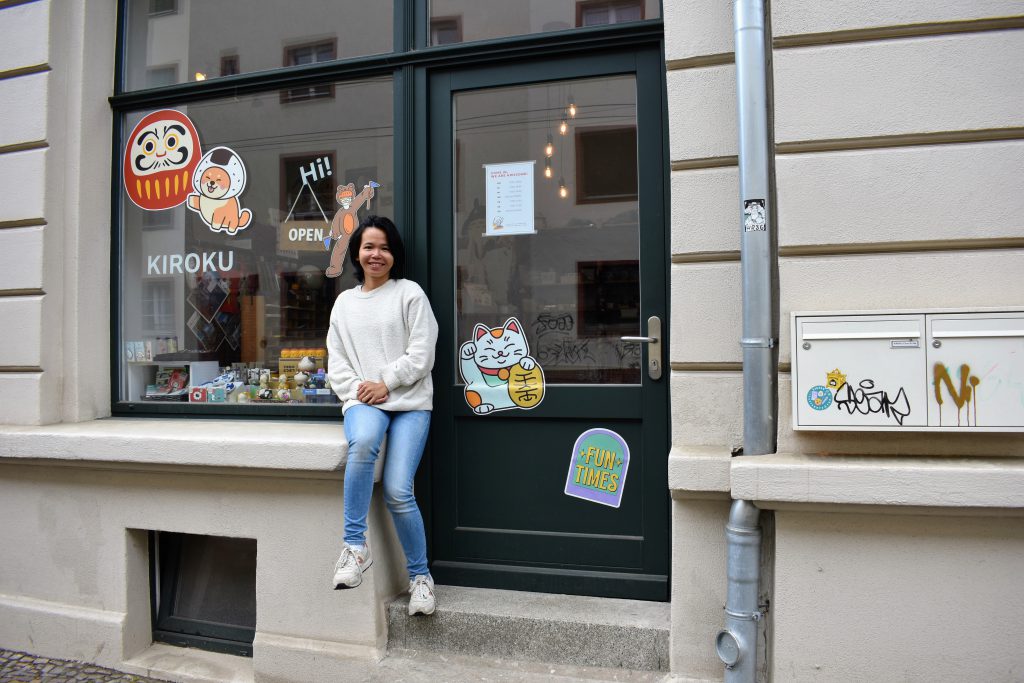 Kiroku is a Japanese-inspired paper shop on the corner of Georg-Schwarz-Str. and Sattelhofstr. stuffed with cards, pens, stationery, stickers, notebooks, stamps, pottery and other cute gifts. If you spend time journaling, or are just looking for a more unique greeting or postcard to send to a friend, you must visit Kiroku. You can read more about the history of the shop here; hours are available on Instagram. 
3. S1 Vinyl & Kaffee
By now you must be looking forward to a nice coffee and kuchen. S1 Vinyl & Kaffee has just those things, plus delicious breakfasts on the weekend. The interior of the cafe is extra cozy, and in 2023 the cafe—which first opened in 2016—welcomed a nice new garden seating area following the building's renovation. They also present live music and other occasional special events. 
4. Galleries
As previously mentioned, artists and collectives have repurposed a number of buildings in Leutzsch for gallery space. Pilotenkueche welcomes international artists to Leipzig for a three-month residency that culminates in a final exhibition. Their gallery space is at Franz-Flemming-Str. 9, the former Dietzoldwerke that produced fur, nails and later electrical work. Galerie Shower is one of the many residents in the massive former factory, and is regularly open on Fridays and Saturdays. She BAM! exclusively represents women artists and has a space in Franz-Flemming-Str. 9 as well as the Spinnerei. 
5. Don't miss game day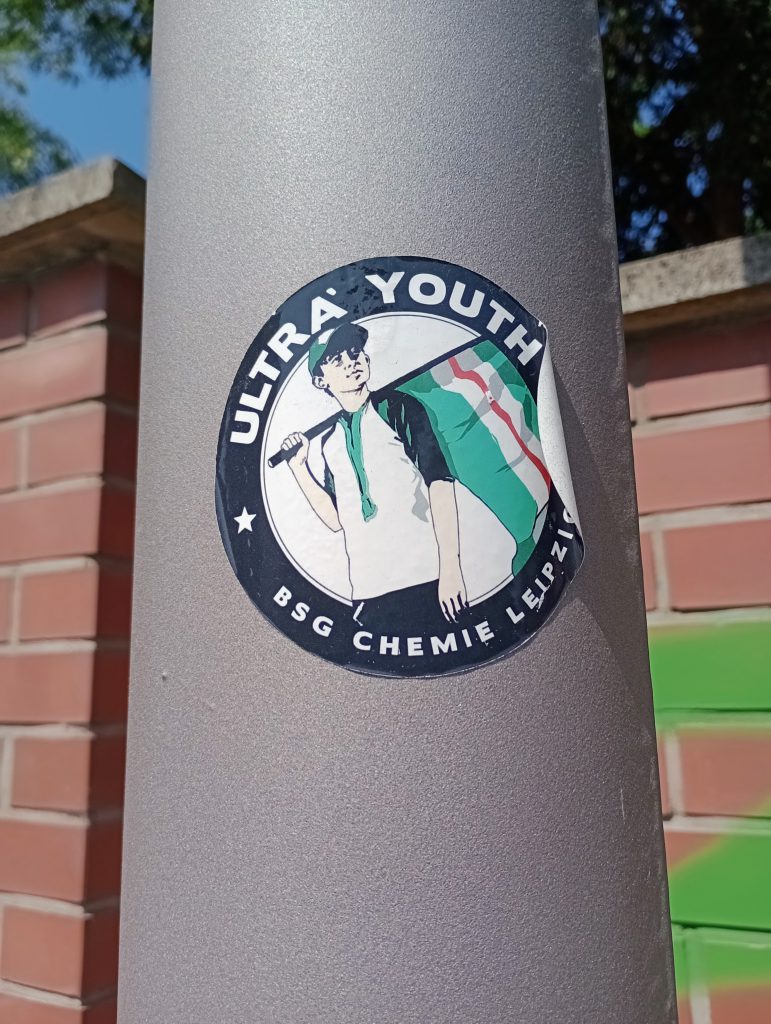 Leutzsch comes alive on BSG Chemie Leipzig game days. The football club, founded in 1950, plays at Alfred-Kunze-Sportpark, tucked off of Georg-Schwarz-Str. and the city's western woods. If you like your football club grassroots, left-wing and anti-fascist, Chemie is for you. After several schisms throughout the post-World War Two and reunification years and going bankrupt twice in the new millennium, Chemie reemerged in recent years thanks to the support of its members. Fans donning green and gold make up an interesting cross-section of the city. Standing room at home games starts at 10 euros, with seat prices around 23 euros. Children under 11 attend games for free.
If you visit, let us know in the comments what you think about Leutzsch. If you're a Leutzscher, let us know what else folks should see!