The Winter Rundgang was one of the busiest ever, but for those, like me, who are not quite ready to navigate large gatherings, the time to go to Spinnerei is now. The exhibitions are top notch and you have time and space to take it all in.
Here's what I saw this past week at Spinnerei.
GEOSPIRIT Céline Struger
SheBAM! Galerie Lætitia Gorsy
Until 18 Feb
Fri – Sat 11AM to 5PM + by appointment
Galerist Lætitia Gorsy continues her mission to bring attention to female artists. As you walk in the space, you are met with the sound of water. A gargoyle draws water in through its nether regions and spits it back out through a three-faced Janus. Upon closer inspection one finds the water is black: a nod to the 2002 floods which devastated Saxony. In her text about Céline Struger's piece, Sarah Jürgel explains, "…The earth spirits want to draw attention, to show the limits to the appropriation of nature and its resources, which has been increasing since industrialisation. In the contradictory use of graceful ancient symbols and arte povera, the artist makes clear the unwelcome connection between high culture and decay and hints at premonitions of the end times." English translation by Liam Floyd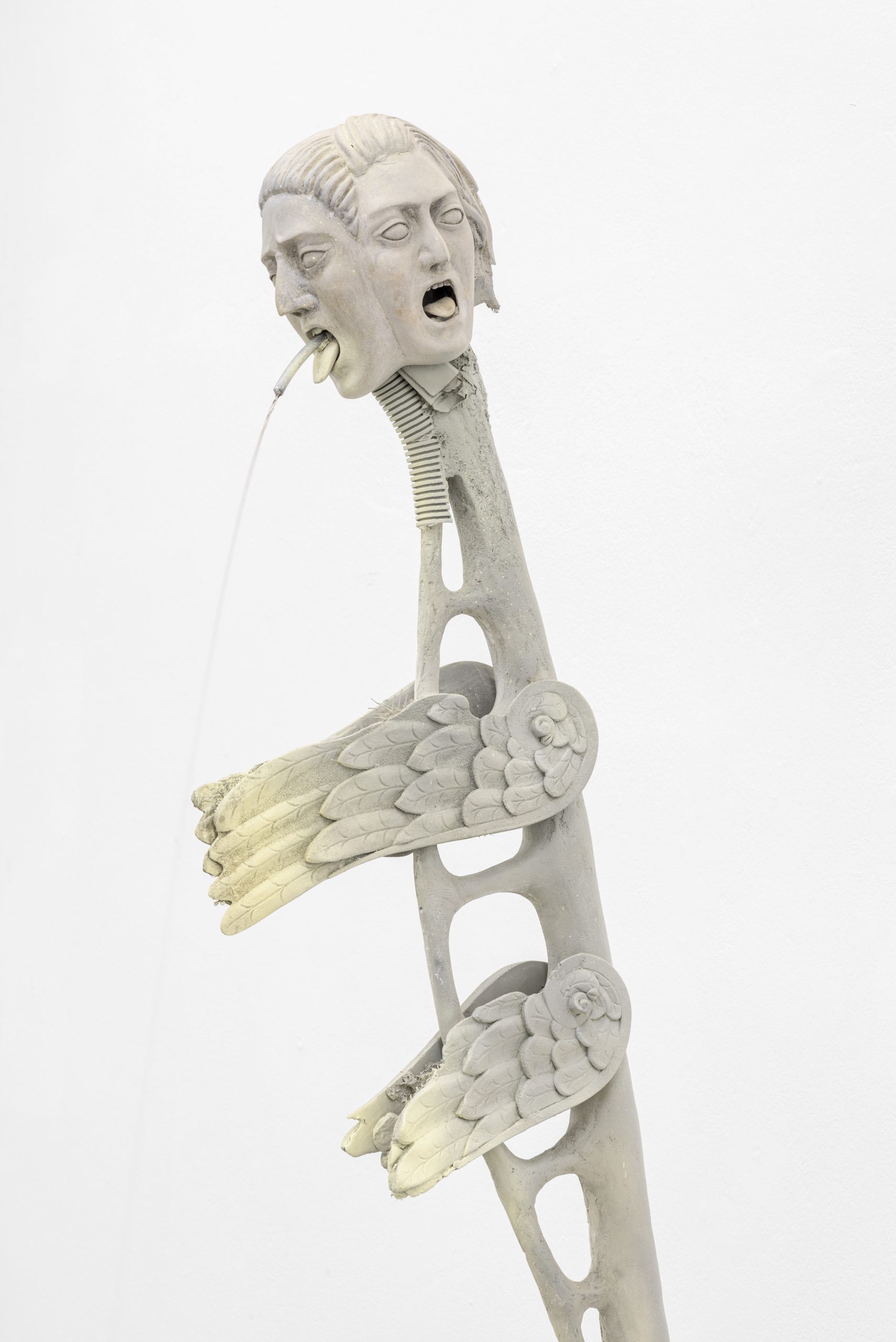 ---
NOTOPIA Raul Walch
Galerie EIGEN + ART Leipzig
Until 4 March
Tue – Sat 11AM to 6PM
Our march on climate change continues as Raul Walch collects tons of demin from Brandenburg landfills. Textiles make up nearly 5% of discarded waste. Having started off as durable work clothing for miners in 1873, denim became a hot ticket fashion item in the 20 century. With the global denim jeans market predicted to reach US$76.1 billion by 2026 this problem doesn't look like it's going away…. Raul clads super heroes in textiles and potions them in various iconic places. Can they save us?
NOTOPIA, Raul Walch at EIGEN + ART. Video by maeshelle west-davies
---
GLOW Matthias Reinmuth
ASPN
Until 11 March
Wed – Fri 11AM to 6PM, Sat 11AM to 4PM
This is abstract painting at its most beautiful. The layers of paint seem to float above and below each other and yet they are so thin. It's almost like they were on a screen. The colors reflect light and elevate mood. Matthias Reinmuth creates them on the ground, rotating and tilting as he goes. "With a sense of dynamism influenced by technologies and the speed of modern life, Reinmuth challenges our reception and triggers with the suggestion of movement. A ground noise of subjective, personal emotions of sounds and images of the media and social networks, a flicker as if we close our eyes and the stream of visual and audiovisual information of our digital world rushes past us." – Nora Langen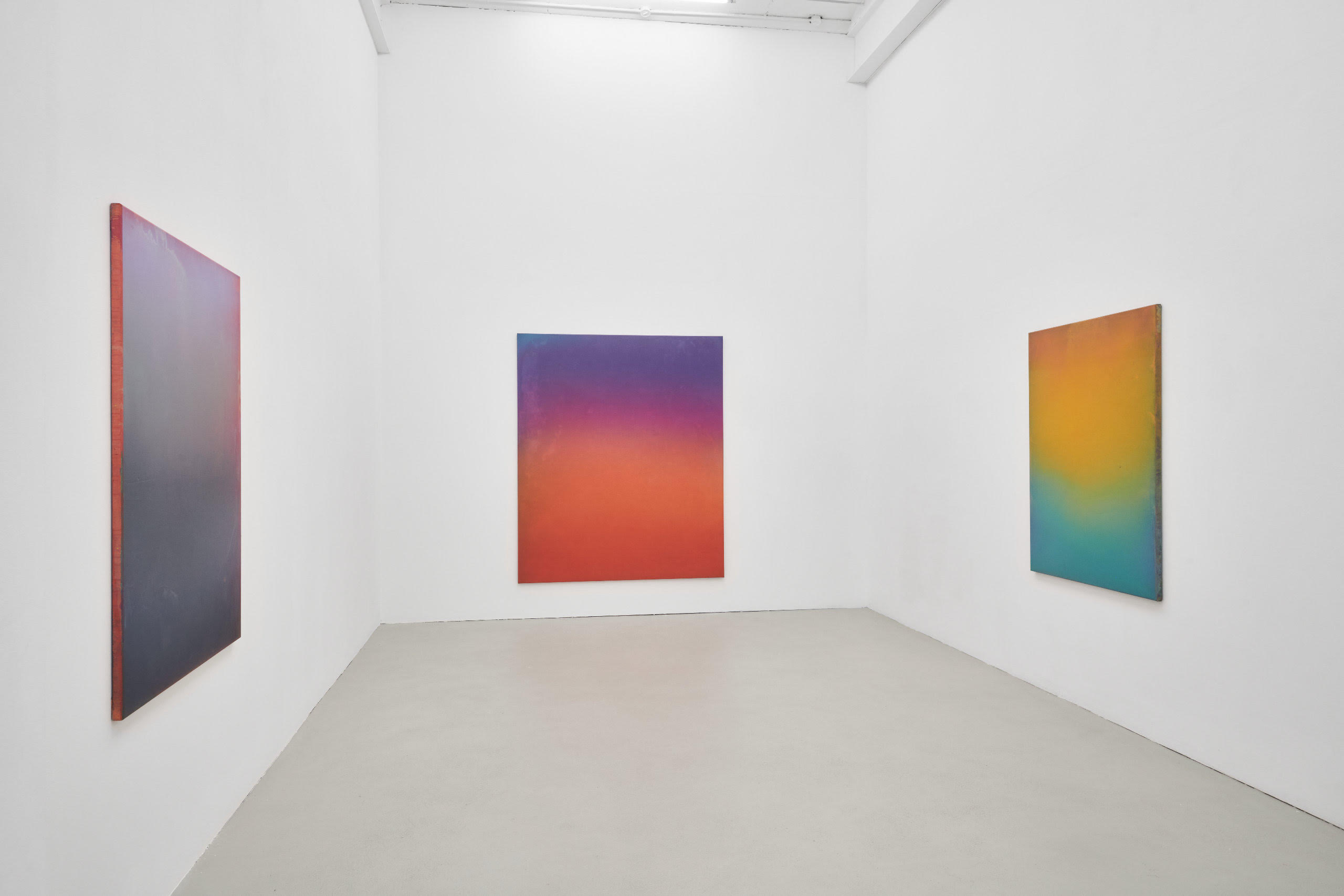 ---
WHAT IT IS Martin Galle & Martin Paul Müller
The Grass is Greener
Until 25 Feb
Thur – Fri 1PM to 6PM, Sat 11AM to 6PM
Martin Galle paints from life; his life. Each topic is given pride of place. You'll find a duck, a rapper and a flower have been given the same amount of care. This said, it is almost as if different people painted them. Makes sense, right? Are you the same person every day? His work flies in the face of those who think an artist's work should be immediately recognisable because of style. I like that.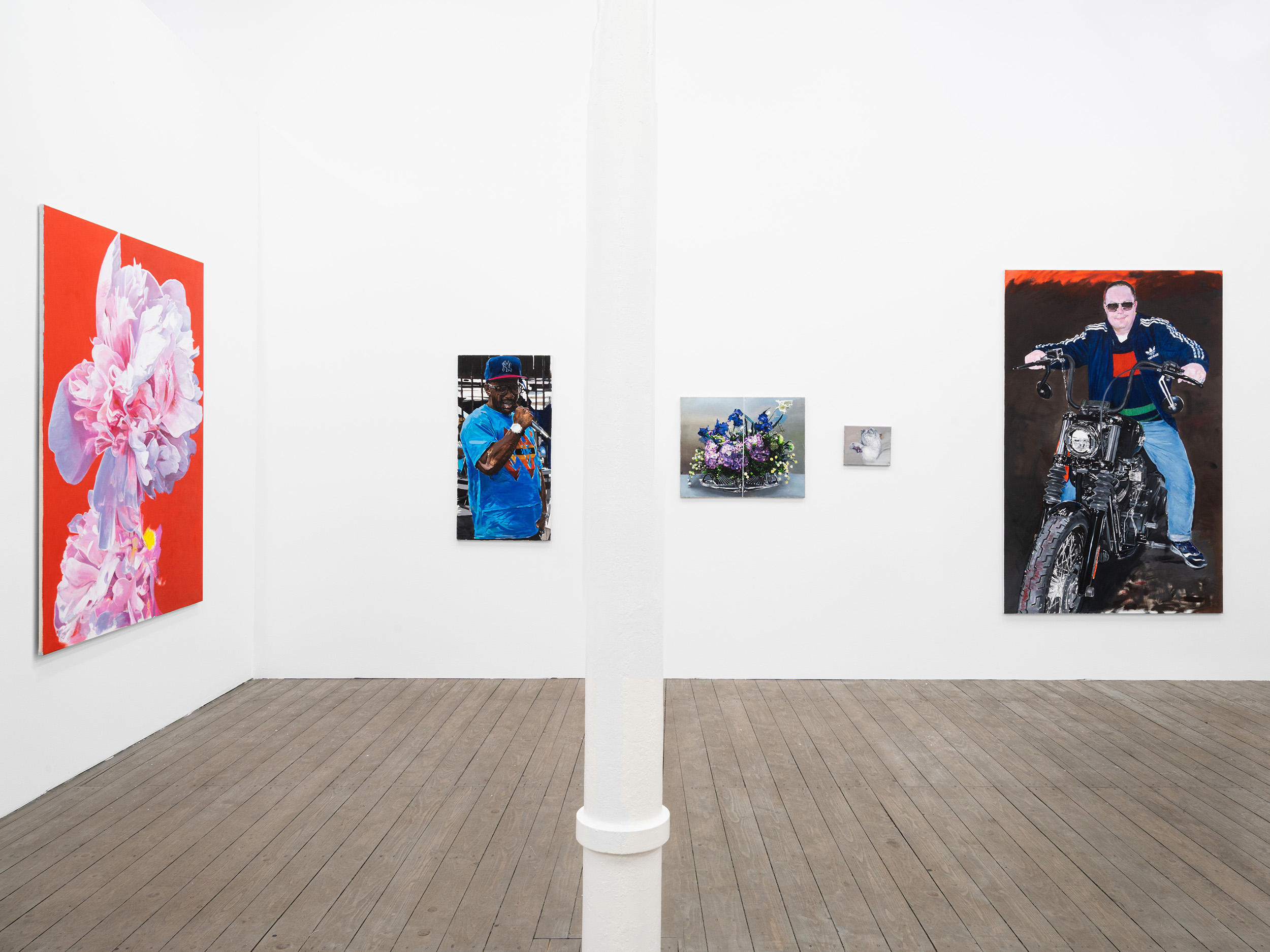 Conversely, Martin Paul Müller invites you to add perspective. His characters are recognisable and in action, but the backgrounds only hint at context. Your life experience fills in the rest. This opening up of possible narratives leads to lively discussion between viewers.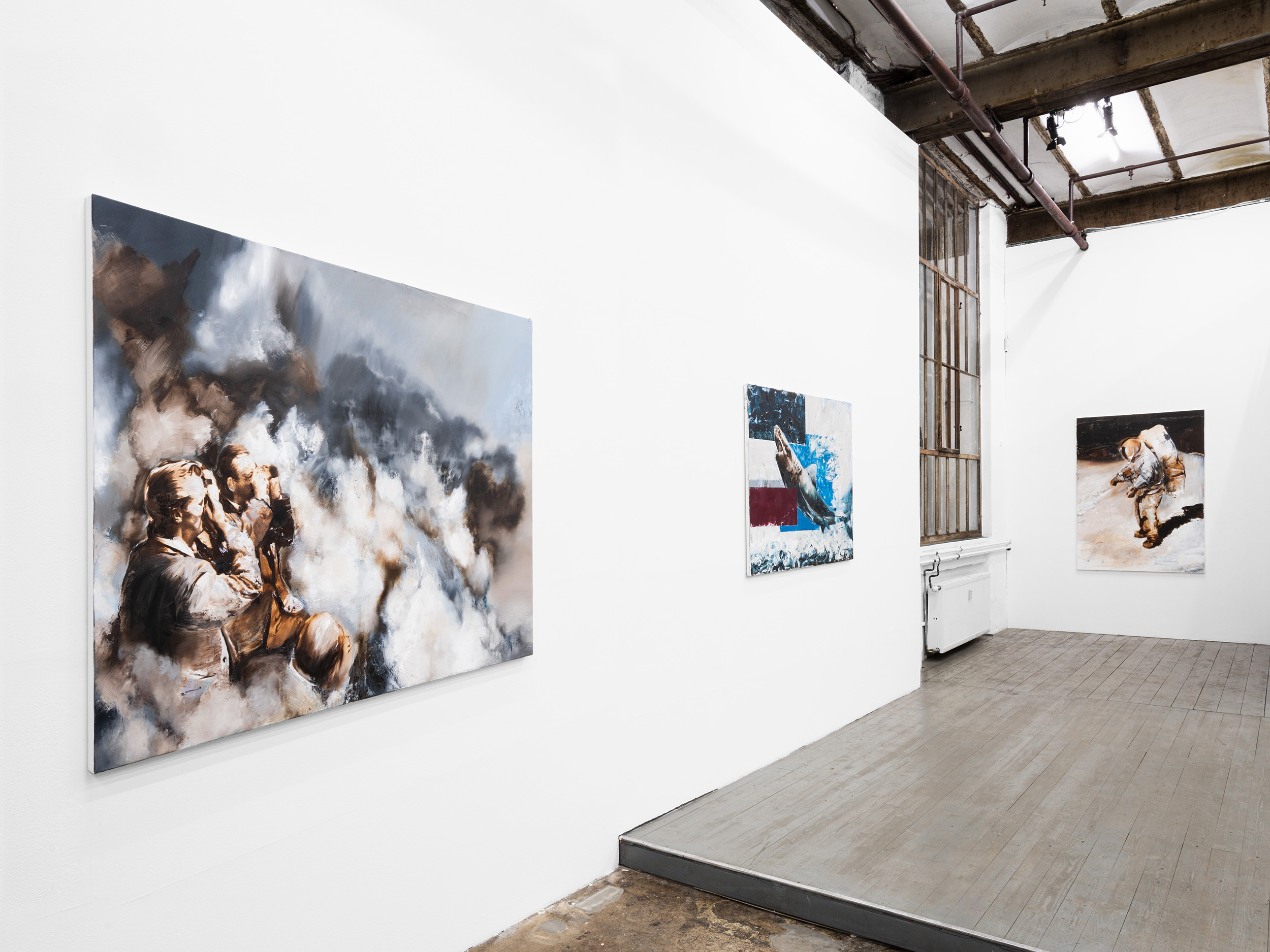 ---
Spinnerei is located at Spinnereistraße 7, 04179 Leipzig (Plagwitz).