Suna Choo never leaves home without her notebook. Or notebooks. "I feel insecure without them," says the owner of Kiroku, a Japanese-inspired paper shop on the corner of Georg Schwarz Straße and Sattelhofstaße in Leutzsch (Leipzig West).
Kiroku is celebrating its fourth year this summer. The shop first opened in the city center, then became an online-only shop throughout COVID. This past year, Choo felt the itch to rejoin the world and meet customers face-to-face, and the shop opened just before Christmas 2023.
Kiroku, which means "to document" in Japanese, is inspired by the over-stuffed shops that the Malaysian-born Choo fell in love with, first when her father traveled to Japan for work and brought her back gifts, and later from traveling to Japan herself.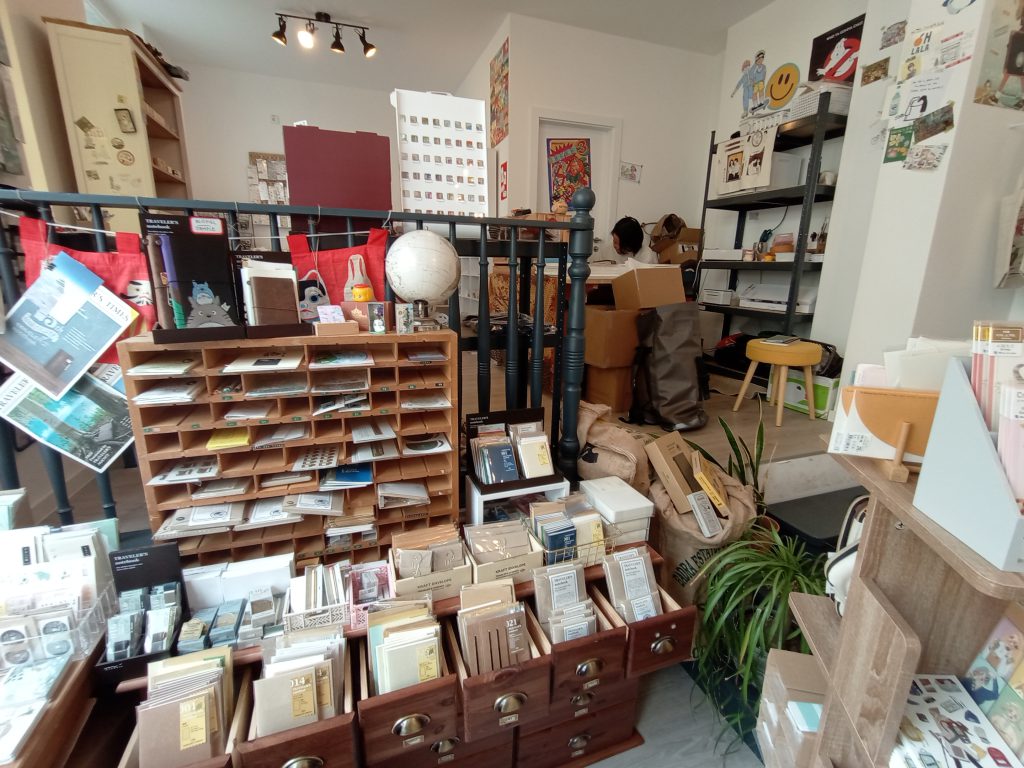 I've lived very close to what is now Kiroku for more than five years.
The new establishments that have opened since then include a senior home, a dog groomer and a used washing machine shop. This is no Plagwitz, but Georg-Schwarz-Straße is a vibrant and special street in its own right, and Kiroku adds a much-needed dose of creativity to the northern end. The shop is neighbors with S1 Vinyl & Kaffee, and the coffee shop-paper store combo makes for a very cozy and special corner. 
Choo said that the neighborhood response has been overwhelmingly positive with one significant exception. In the spring, Choo said she was outside of her shop when an "older Oma" walked by and asked why her shop was there, and told her the shop name should be in German, not a foreign language. 
"I said in German: 'Is there anything I can explain to you? You don't have to be so angry.'" Choo also says she pointed out that Italian restaurants have Italian names, Asian bistros have names in Chinese and Vietnamese, and so on.
"And then I asked her if she was going around scolding everyone, and she rolled her eyes because she knew I was right," Choo said. "And Kiroku is easy; anyone can pronounce it."
Choo said this instance of racism was isolated. Though it was unfortunate and hurtful, it also gave her confidence to stand up for herself and her livelihood, and in a language that she's still learning. 
Visitors come from far beyond Leipzig to shop for stickers, washi tape, stamps, pens, notebooks, calendars, pottery, gifts and much more.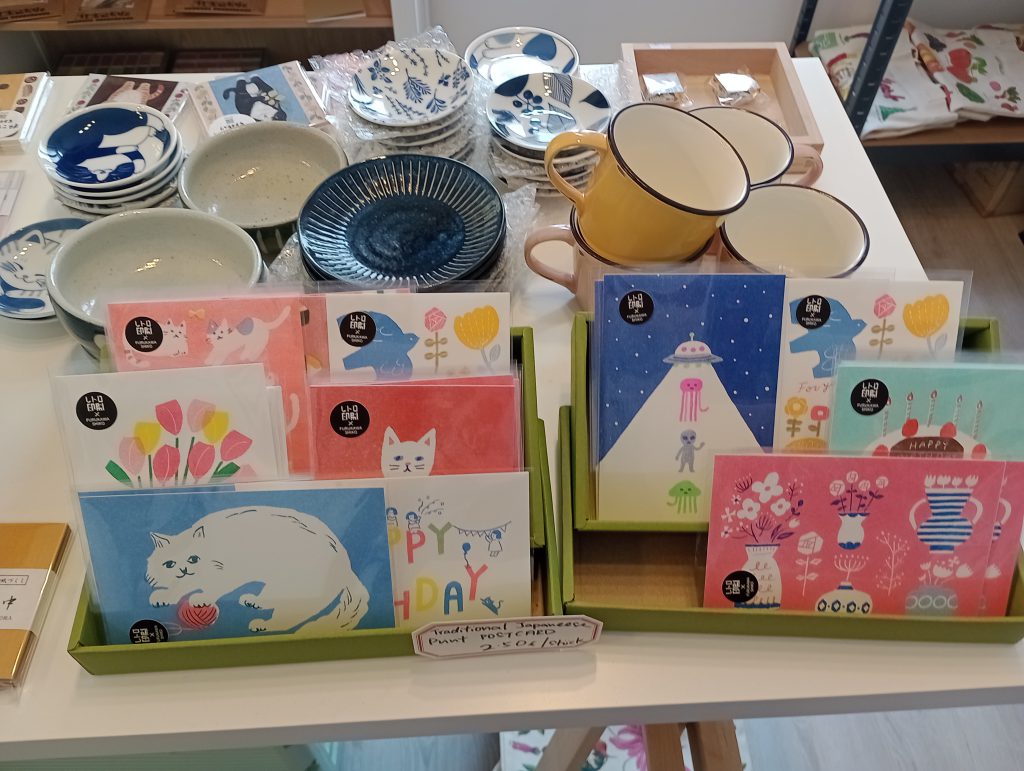 Choo is hosting a second Traveler's Company meetup this year on 1 July at S1 Vinyl for the beloved leather refillable notebook (that is unfortunately sold out). 
"We all have a Traveler's Notebook, and we all bring our Traveler's Notebooks and share ideas," Choo said. "And I reserve a room in the cafe and we order coffee and talk about stickers we've bought, not necessarily from my shop." Choo said the people who come often bring extra stationery to share with the others. 
This brings us back to Choo's own notebooks. She's been journaling for more than 20 years and has an organized system for her calendar and to-do list, and also for documenting travel and other aspects of her life.
Choo said journaling is now a habit and a hobby that is likely inspired by her father, a handworker. After leaving home for university, Choo found that daily writing helped her process her feelings. 
"I just love it so much," Choo said. And after I came to Leipzig, I thought I needed to open a shop and need to tell people how great journaling is."
Kiroku is intentionally tiny and jam-packed, and part of the "vibe" Choo has worked to create. "Every time you come here, you won't get bored."
Visiting Kiroku
Kiroku is located at Sattelhofstraße 1, 04179 Leipzig. The store is open from 10:30-16 Monday-Wednesday, 11-16 on Friday and Saturday. You can also shop in the online store, which ships worldwide.