Q & A with Eric Weber from HHL SpinLab, local incubator of startups.
Can you tell us a bit about yourself?
My name is Eric and I'm 28. I was born in Riesa, a small city in Saxony. I studied at the University of Cooperative Education Saxony, which actually meant a variation of theory as well as working experience at a B2B wholesaler called "Partner für Technik". After that I worked in the sales controlling of this company group in Hamburg, before I started working for ECG Leipzig, an IT boutique for the gas industry. In 2012 I began as Research Associate at HHL Leipzig Graduate School of Management in the third-party funded project SMILE (Self-Management Initiative Leipzig), where I also supported students and alumni of Leipzig-based universities in their first steps as business founders. Luckily, during this time I attended international conferences and summer schools. The beginning of this year we established SpinLab – The HHL Accelerator where I work as CEO.
When did you come to Leipzig, and why? And why did you decide to stay?
In 2010 my wife came to Leipzig for her master studies. At that time I worked in Hamburg at Partner for Technik Group and wanted to move to Leipzig long term. I got a place at the University in Leipzig and since then I've lived and worked in this great city. Leipzig is a growing and lively city with great opportunities. I prefer Leipzig not because it's relatively close to my birth place where my parents still live, but because it is beautiful and has the same creative and entrepreneurial spirit that I personally share. It's a city full of opportunity and less saturated than other Germany cities. I travel a lot, so I've seen many cities in Germany and Europe as well as Asia and North America, but I never saw a place that convinced me as much as Leipzig continues to do every month.
What did you study? 
I studied Marketing Management at the University of Cooperative Education Saxony until 2010. In 2012 I received a Master of Science degree in Management Science from the University of Leipzig. Afterwards I started my doctorate at HHL in Leipzig, which will be finished soon (hopefully). I decided to graduate at HHL because it's number one in Germany for entrepreneurship and has an outstanding network of business professionals and alumni from around the world.
How would you describe HHL SpinLab in three sentences?
SpinLab – The HHL Accelerator supports the growth of entrepreneurial and innovative teams who want to scale up their businesses. Located within Leipzig's creative and inspiring Leipzig's Cotton Mill (Leipziger Baumwollspinnerei), SpinLab provides access to infrastructure (co-working office space and technology), coaching and mentoring, as well as to our international network of successful business founders, established market players and leading investors.
How did the idea for SpinLab come about? 
Some years ago, the German Ministry of Education started the so called EXIST Founder-University competition in which HHL Leipzig Graduate School of Management participated. This was a competition with several rounds and HHL made it in the last round. Unfortunately, other universities won in the end, but HHL developed several ideas about how to foster entrepreneurship in Leipzig. Since then, HHL is working to realize those concepts funded through other sources. The basic idea of a university incubator was part of the EXIST application. HHL had the know-how, but not the infrastructure and funds to realize it. At the same time some entrepreneurial minded people from SPINNEREI had the idea of supporting young startups in this great location, but they didn't have the know-how (and funds as well…). So both parties came together and we developed the SpinLab concept and within just a few months we started SpinLab and completely funded it by external partners.
What kinds of startups does SpinLab look for, and which companies are currently on site? Do they have to be from Saxony or Germany, or do you welcome foreign-based companies as well?
SpinLab is looking for passionate, innovative, technology-oriented and scalable teams with an open mindset and the required motivation to scale up their business idea. Currently, we are in the second batch now consisting of six teams. Our first six alumni teams finished the program in July. In general we are open to national as well as international applications; an Israeli startup was part of the first class. We received one third of all applications from Central Germany, one third from the rest of Germany and one third from international startups.
Are there any success stories for companies that have gone through SpinLab that you'd like to highlight?
Startups of our first and second class reached top 3 positions at many business plan competitions, for instance IKT Innovativ, futureSAX, IQ Innovationspreis Mitteldeutschland, Gründungswettbewerb start2grow, HHL Best Founders Award, Leipziger Gründerpreis. Overall they won more than 86,000€. In addition, they received more than 300,000€ from public grants and we've already finished two financing rounds with a total of more than 500,000€. Now, other financing rounds will follow. Our program is only 6 months long and negotiations with investors can easily take 3-6 months as well. The big success stories can only be told after 2-3 years after we launched SpinLab.
How is SpinLab contributing to the economic growth of Leipzig and Saxony?
The mission of SpinLab is to promote entrepreneurial spirit and innovation in Central Germany and beyond with our offer of an accelerator program for startups and spin-offs. And we are convinced that today's startups are the future SMEs. We are the direct contact point for innovative, motivated teams and support them though networking, coaching and important investor relations. In addition to that, we are willing to support the portfolio companies after the six month program with office space, workshops and access to our ever growing network. Four of our six alumni teams stayed here at SPINNEREI. This means, over time we will host the closest and biggest agglomeration of young tech startups in Central Germany. Furthermore, SpinLab hosts a lot of networking events such as the Fuckup Nights as well as community events in order to bring people together and encourages the entrepreneurial spirit.
What do Leipzig and Saxony offer as attraction factors for startups to come here, and what prospects do you see for growth of the startup scene in Leipzig in the near future?
As well as other areas, Leipzig and Saxony have great opportunities to grow up businesses, find a motivated team and generate necessary capital investments. Leipzig is one of the cheapest metropolitan areas of Germany with low living costs that allow smaller wages for first employees, with low rents and less competition to get the best people. Within 100 kilometers of Leipzig there is a concentration of great universities and research institutes. At the same time, we are only one hour away from Berlin, which for sure is one of the most dynamic entrepreneurial hotspots in Europe. While many startups moved from Leipzig to Berlin in the last decades, in the past 3-4 years many interesting startups stayed in Leipzig such as Futalis, Apinauten, Data Virtuality or Web Data Solutions. The entrepreneurial ecosystem of Leipzig is becoming dynamic now and besides SpinLab, other institutions in Leipzig are established which specialize in helping young entrepreneurs. E.g. Basislager Coworking, an initiative of the LVZ, rents desks in a coworking space and offers also workshops and community events. Or Social Impact Lab offers a platform for social entrepreneurs and freelancers around the topic social entrepreneurship.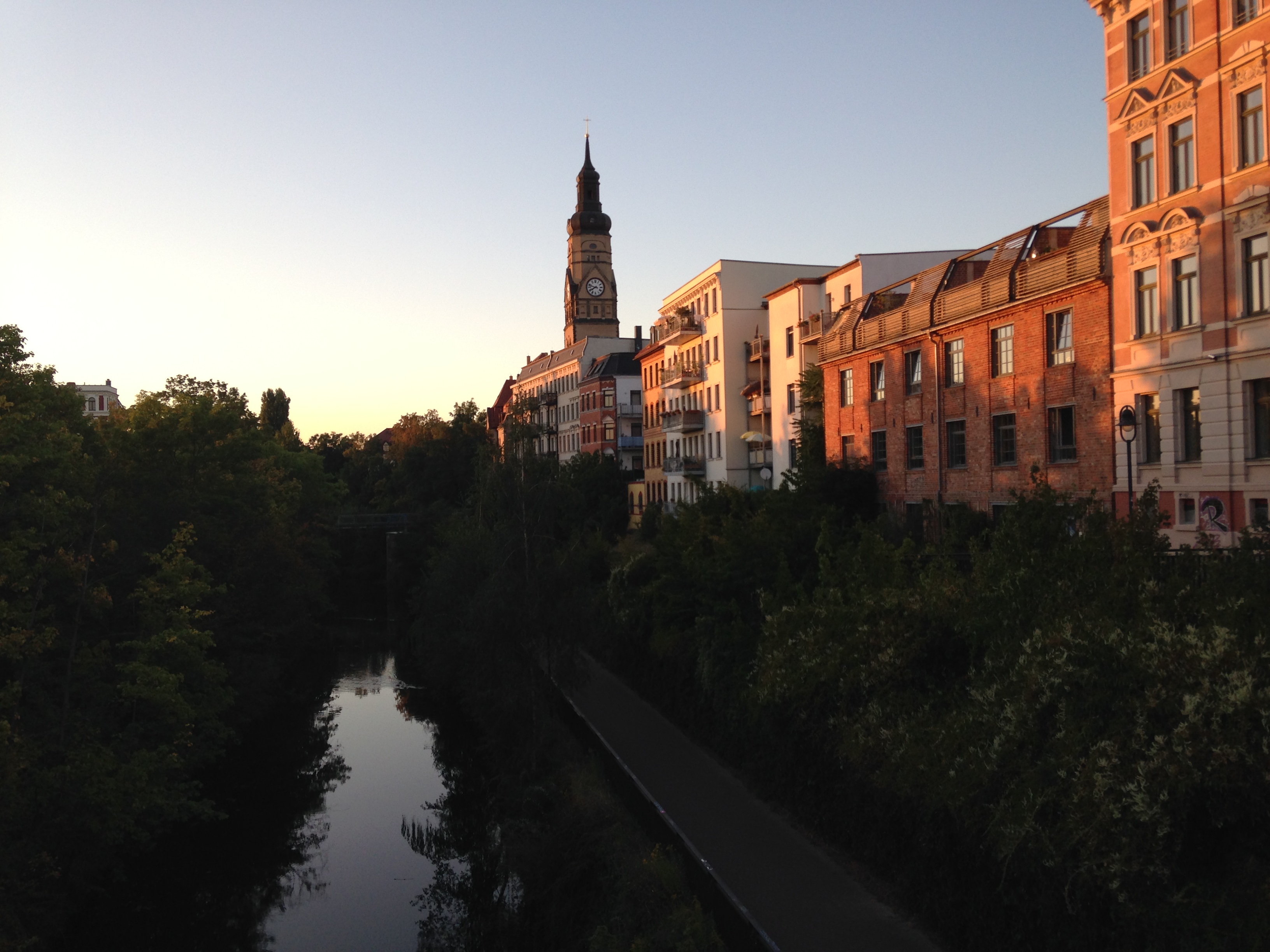 What are your favorite things to do/hobbies in Leipzig?
I can strongly recommend canoeing through the channels of Leipzig or hiking, biking or swimming around the many lakes close to the city. Everywhere in Leipzig, but especially in the western part of the city, you are very close to nature with inner-city forests and many lakes. This is surely one of the advantages of Leipzig! When I have some time, I enjoy a good movie in a cinema, a good play in the theater or opera or, more regularly, a good game in the soccer arena.