Our busy lives often make us forget the concept of dolce far niente. It seems like we want to suck out as much of the marrow of life as we can. This kind of marrow, though, has little to do with just chilling in nature like Thoreau preached.
But on my latest foray into distant German lands, I did reencounter a sliver of dolce far niente in Eckernförde – and a lot of literal chilling.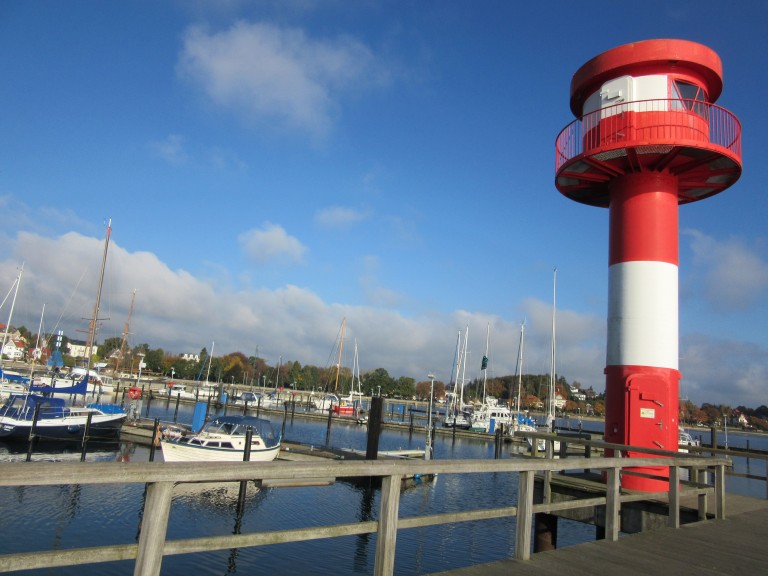 Eckernförde is a seaside town in the German state of Schleswig-Holstein, right up against Denmark. My boyfriend and I chose to go to a beach place deliberately in the cold season, so that we wouldn't have much to do outside. It worked out, as we spent a whole day (out of three) just watching movies in the hotel room, snuggling and eating gummies. That day, we only went for a leisurely walk to get a bit of fresh (chilly) air.
It took getting away from home to be able to relax in a room at last. In Leipzig, there are too many distractions and too much work floating around. I left my phone and computer back on my bedside table.
Eckernförde was pleasantly idyllic, as much as an urban spot can be. It's got 23,000 or so inhabitants, and plenty of fresh fish being brought straight from the Baltic Sea. We walked by as a group was watching a fisherman at work on his anchored boat, cutting a fish open, getting it ready for sale.
If you do go there and do eat meat, don't forget to get fish-on-a-bun from one of the floating shops docked near the city center. It's fresh, juicy and one of the region's culinary staples.
We stayed at the very affordable Hotel Alte Fischereischule, which apparently used to be just what its name says – a school for fishermen. The bed was quite comfortable, and complimentary candy awaited us on the pillows. We had our own bathroom, already with shampoo, and also a TV.
We could barely hear any guests there, but somehow they would all materialize in the morning and partake in the rich breakfast buffet (included in our stay). On the slabs were salmon and an assortment of fine cheeses and breads, besides the usual continental breakfast provisions. Eating with a beautiful view was a bonus, since the hotel overlooks the beach.
You can also use the sauna, and get your nails done, and get beers from the fridge whenever you want, as long as you write it down. It's a trust-based system.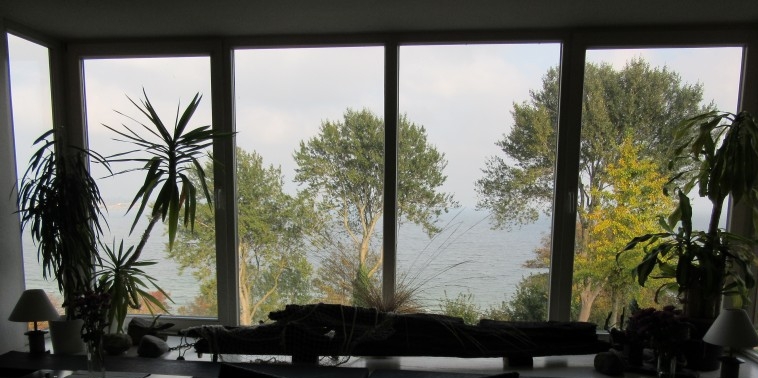 Hotel staff was very nice. Sabine, one of their supervisors, told me some of the staff hired through the parent company's employment program have disabilities or are recovering from an addiction. I thought that was pretty cool.
Sabine was especially attentive. She asked if my last name was of Portuguese origin. I said yes, and she spoke Portuguese to me for the rest of our stay. She had lived in Portugal as a child, and her father has now retired in the Algarve.
"So you live on the beach and vacation on the beach," I remarked. She smiled and nodded, but said the weather had not been good in Eckernförde for a while. Summer had come only in September, and already left.
A faint October sun did peek out at some point, though.
The biggest groups we saw in Eckernförde were teenagers exercising on the beach, bravely wearing shorts against the cold and intermittent rain. The sand froze my feet as soon as I set my bare feet on it, and I had to dip them in the even colder sea and back out to be able to bear walking along the shore.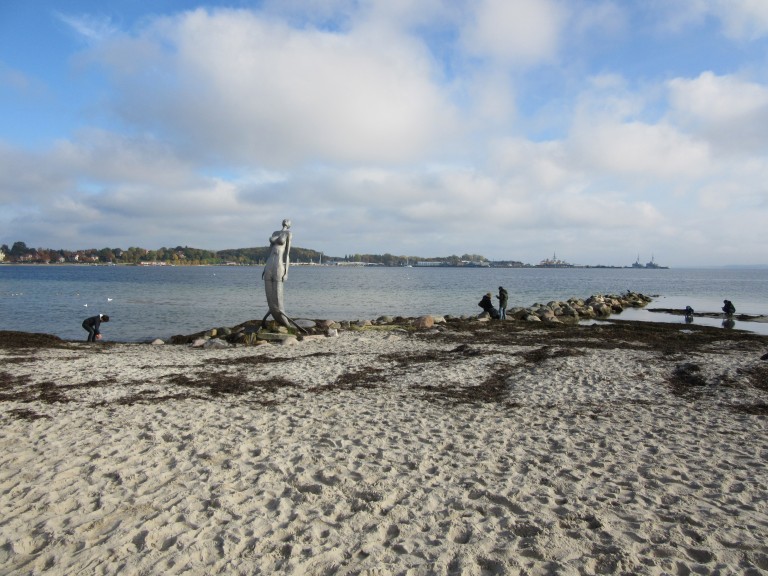 I imagine Eckernförde is a lot livelier in the summer, though it's a bit tucked away and lacking in infrastructure compared to major tourist hubs on the Baltic Sea.
From the train station, we had to walk for more than half an hour to get to our hotel. From Leipzig, we had to catch four trains over about seven hours to reach the town, including a switch at Kiel, the state capital (though you can do it in three trains).
Although lots of cruiseships stop by there, the bigger Kiel is not attractive for tourists at first sight. Still, we found it worth stopping by to sample the hybrid regional cuisine at one of the restaurants on Dänische Straße (it's got more options than Eckernförde, naturally).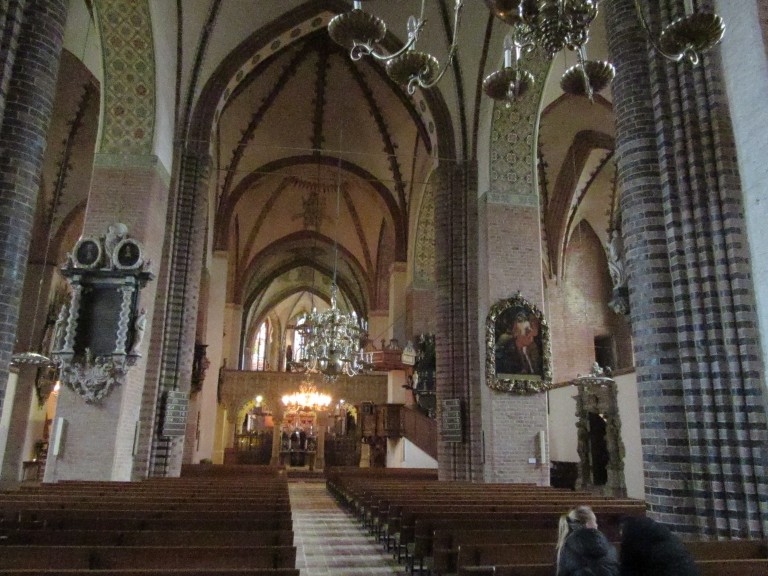 On the same day trip, we visited the 1000-year-old St. Petri Cathedral in the town of Schleswig with my boyfriend's parents who were staying in Kiel, and then had some coffee and cake nearby.
Ok, so there was still a lot of walking – but at a leisurely pace. We also did a lot of sitting and eating sweets and hearty local delicacies. Our movie count was four and a half. To cap it off, we bought about a kilo of gummies at the Bonbonkocherei in Eckernförde, to get us through the long train rides to come.