Documentaries that follow people around always amaze me. The filmmakers manage to earn their trust enough to get into their most intimate spaces. They make the audience feel like "a fly on the wall," and that's what the filmmakers themselves often aim to be to their subjects. The upcoming DOK Leipzig gives us plenty of that – the selecting committee has got it down to a science, it seems.
I don't know how much the camera being there influences behavior. But in most documentaries I got to preview for DOK Leipzig, it didn't look like it mattered much. People seemed at ease, and acted natural. They just hung out and talked and the filmmakers tagged along with them. They let characters and their interactions with each other speak for themselves, without obvious interviews or lettering in most cases.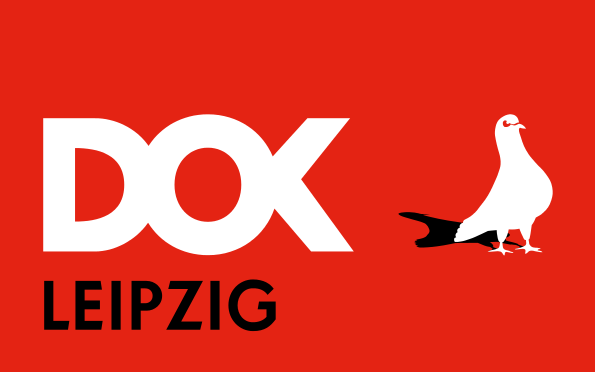 I prefer documentaries this way, although the slower pace may not be for everybody.
I picked out five documentaries to watch beforehand and tell you about that feature central female characters, each one set in a different country: Rwanda, Spain, France, Poland and Turkey.
I was interested in the personal struggles each of the women face as portrayed in the films to be shown at DOK, and also in their victories (big or small) and how they drive the plot within their different situational contexts. They are also at different stages of their lives in terms of age and trajectories. Their power manifests in their own particular ways, be it in politics, social impact, home life or mere survival.
Some of the films are up for DOK awards.
I also made sure to include a documentary from Turkey, specifically, because it's DOK Leipzig's Country Focus this year. Turkey has been experiencing a lot of unrest, intensified after a coup attempt this summer. According to the DOK organizers, the program "unites politically up-to-date and controversial documentary and animated films." It's "independent filmmaking that challenges the official narratives told by the government."
Of course, even "fly on the wall" films, from any country, are edited and tell a certain story, with beginning, middle and end (unless they're experimental). There is a certain poetry and music in them, besides the clear political undertone in some. But this is probably the closest we'll ever get to these people's real lives.
DOK highlights: a window into strong women's lives and roles
Sacred Water
Next Masters Competition | International Premiere | Belgium | 2016 | 55 min. | Director: Olivier Jourdain | In English, French, Kinyarwanda | English subtitles
The female orgasm that launched a thousand ships is the stuff of Rwandan legend. We accompany radio show host Dusabe Vestine, in presence and voice, as she enters people's homes and schools in Rwanda to talk about sex. She comes across as cheerful, open and brave, as she tackles the subject with people of different ages, women and men alike.
Making a woman orgasm is a matter of honor for the Rwandan men we hear from. They discuss technique with each other. Teenagers discuss the matter like a school assignment. We get a glimpse into their daily lives that the Western media, which tend to portray deprivation, disease and death in Africa, usually do not show. These Rwandans are a lot more advanced in terms of pleasing their female partners than many Western men.
The "water" that comes out of these women during orgasm is regarded as a foundation for love, and for the happiness and endurance of a couple.  My favorite element of this film is how water weaves it together like a continuous thread – or flow. It is quite a poetic, loving image montage. Women's "water" and other "waters," like the rivers Rwandans bathe and fish in, and what they use to drink and prepare their food, are all essential for life.
[spacer height="20px"]
---
Ada for Mayor
International Programme | German Premiere | Spain | 2016 | 90 min. | Director: Pau Faus | In Catalan, Spanish | English subtitles 
Ada Colau starts out fighting against evictions during the harsh economic crisis in Spain. She's the front person of a grassroots movement which, victory by victory, gains more supporters and a larger piece of the spotlight. Gradually, she gets the opportunity to enter politics in an official way. They could then bring their ideals of more access to all into mainstream politics and effect real change… or could they?
This film feels a bit like a reality show. Ada gives us a video diary chronicling her transition from a community leader into a mayoral candidate (a contest). And not for any town, but for the main city in Catalonia – Barcelona. Meanwhile, the filmmakers check in throughout her campaign.
We see discussions on why Ada should be the candidate, and whether the movement should really rally behind her as its face. Will it become a personality cult? Will the issues get lost? Is their ambition even possible, considering the well-established politicians running against this leftist down-home gal, in such a high-stakes contest?
Ada also questions what being a politician might do to her, and the filmmakers lead us to do the same. We get to see a bit of her non-activist, non-politician side as a mother, and how she gets a makeover and gives in to the need for marketing. I wish we would've gotten to see more of that in the film, beyond the campaign halls, rallies and strategies.
We watch her successes and wonder if they will turn her into establishment, and therein lies the film's strength: being philosophical without the in-your-face headings that try to tell you what to think.
[spacer height="20px"]
---
A Young Girl in Her Nineties
International Competition | German Premiere | France | 2016 | 85 min. | Director: Valeria Bruni Tedeschi, Yann Coridian | In French | English subtitles
Blanche Moreau sits in her nursing home in a limp, nearly catatonic state. She seems to just be waiting for death to overcome her. But then she gets what most elderly people living out the rest of their days in a nursing home do not: the visit of a young, attractive man who pays attention to her.
This kind of love is a dancing kind of love, though. And this is how their bond forms. The young man is a choreographer. He molds his dancing to her capabilities, all the while increasing them step by step, as he does with others. But she's special, and he interacts with her the most.
Her body responds to him, and gradually her mind comes back. Blanche remembers her name, and her feistiness. She doesn't want to remember her age so much, though. You can see the light return to her eyes as she looks at him, and maybe even imagine her as a vivacious young woman.
You learn that she never settled for any man. She was a bohemian, a creative type. A feminist, even.
Blanche lived a free life, and must've had her share of sex. The trade-off was that she was about to approach death alone, without a family, until the choreographer pulled her out of her funk. She opens up and remembers what being in love felt like, and may yet have it coming to her.
Just like the choreographer, this is a delicate, patient documentary. It shows a tender, intimate transformation, and might make you think of your own mortality and aging process – and ask your elderly relatives more about their own life stories.
[spacer height="20px"]
---
Two Worlds
International Programme, Kids DOK | Poland | 2016 | 51 min. | Director: Maciej Adamek | In Polish | English subtitles | European Premiere
Laura has been helping out her parents since she was three years old. Now 12, she has become fluent in sign language, and fluent in oral communications with people from all walks of life. She must translate for her deaf-mute parents on a daily basis, from buying a new phone to working out job benefit issues.
Serving a parental role for her own parents, she seems so mature. Laura has barely had a childhood – at least not in the traditional, careless sense that we tend to associate with this period in our lives. She has to balance this with going to school and trying to have a social life with friends her age.
Laura lives in the world of both the hearing and non-hearing – hence, the "two worlds" she must switch back and forth between. I feel those who are bilingual and have parents who don't speak the language of the place they've moved to can relate to this on some level.
Sometimes Laura tells friends she's tired. Her grades suffer. In class, she says she doesn't really associate home with a safe place, because she's always worried that something will happen to her mom when she's not around, and no one will be there to call for help.
It's a good movie for parents to share with their children, so they can see how others live and what they have to deal with besides growing up. However, I wish it would've had a little more emotional depth – which is a challenge with emotionally reserved people such as Laura and her folks. Or at least they appeared as such.
[spacer height="20px"]
---
Once upon a Time
Country Focus Turkey | German Premiere | Turkey | 2014 | 81 min. | Director: Kazım Öz  | In Kurdish, Turkish | English subtitles
It's even tougher for children in this documentary. And the strong female character – the matriarch – has no name that follows us through the film, although she is the force that holds her family together. She's the one who keeps tempers under control, like a rock, and sometimes a sharp one.
The documentary shows us two Turkeys: very briefly, the Turkey of the "haves," in their big houses with security and modern appliances, where kids sleep peacefully; and then, for the rest of the movie, the Turkey of the "have-nots." The latter are the seasonal workers, mostly Kurdish, traveling from rural areas to Ankara. The matriarch in question is one of them.
Her children sleep in a humble adobe, then in tents on the farms where they work. Along with their relatives, they pick crops so they will earn enough money to buy the finished products (from the same kind of crops) at a supermarket. Their most comfortable sleep seems to be on the modern train on the way to the farm. They want to continue going to school and learn a profession. They don't particularly want to be there, but accept it as a duty.
The film accompanies the matriarch and her family on what appears to be their annual journey to the farm. Two of the younger people involved, from hers and the family living in the next tent, may decide to get together and rebel out of her surroundings – it's anyone's guess how successful they will be in their restricted social conditions, and without the approval of their immediate loved ones.
The filmmakers did directly interview subjects in this one, which I was torn over. Sometimes I think it advanced the plot; at other times, I think it interrupted its flow. Also, the subjects didn't agree to answer all their questions on-screen. Still, it was an impressive effort to be able to follow these people so closely, even live among them for a while.
[spacer height="20px"]
---
(Yes, that's the DOK motto; we'll see about the parties.) The DOK Leipzig festival, featuring documentaries and animated films, runs from 31 October to 6 November in 2016. You can browse around or find any specific film from the many countries and genres represented at the festival here, and also buy tickets online for each of them (do it a couple days early, before they get sold out). We've published two other preview stories, which you can find here and here. See you at the movies!