The other day, I went to watch a basketball game live in Leipzig for the first time.
The trainer had invited me to see the Leipzig Eagles adult (2nd men's) team play against another local team. Although the Leipzig Eagles didn't win that particular time, it was a very worthwhile experience for me as a spectator.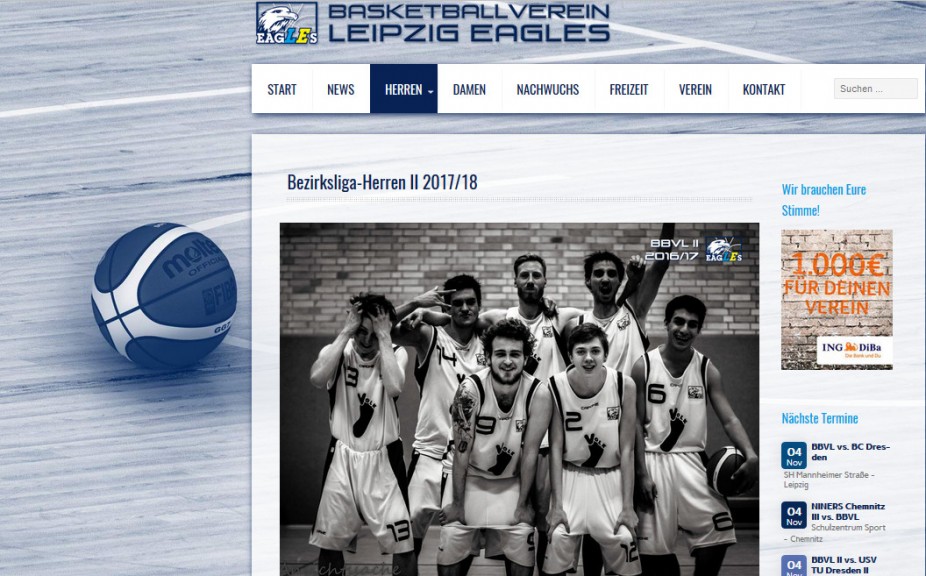 From watching basketball on TV, I was already well aware that it requires a lot of technical skills. But as a spectator that evening, I also witnessed the rougher aspects of the game from nearby, as players practiced defensive "pressing" in a very physical way.
I saw quite a few players of smaller build that evening. After the game, I approached Eagles players and asked them about the importance of height in basketball.
"Basketball is a sport that also requires a lot of leaping ability, which can make up for the missing centimeters in height," explained Niklas, a 15-year old team member. His two other teenaged teammates, Titas and Sven, agreed with him that it's not just sheer size, but also the skills that are very important.
All three of them are very pleased that they currently have the opportunity to refine their skills as members of the Leipzig Eagles, a non-profit basketball club with male and female teams. Eagles trainer Sebastián Campos tells me:
"Basketball is a great sport and can really be for anyone's enjoyment. You don't need to be 2 meters tall to play or to enjoy the sport."
I had followed basketball closely and with great interest while living in the United States during my teenage years.
Having lived in Leipzig for quite some time now, I really miss its presence on the local professional sports scene. Thankfully, I had the opportunity to meet and chat with Sebastián. He gave me an insider's perspective into the local basketball club, and into the sport's situation in the Leipzig area.
Sebastián grew up in Chile and developed a passion for the game from an early age: first as a player, and later as a coach. Being successful as a coach in Chile in his first years, he soon wanted to gain a more international perspective on the game, and so he looked for opportunities in countries like the US, Australia and also Germany.
He admits that Germany was "perhaps… originally not my first choice, but getting a scholarship from Leipzig University for its International Trainer Course (ITK) was really instrumental in luring me [here]," he told me as we had a cup of coffee together at a local restaurant.
With the ITK courses, he was able to solidify his practical coaching experience with valuable theoretical knowledge in sports training.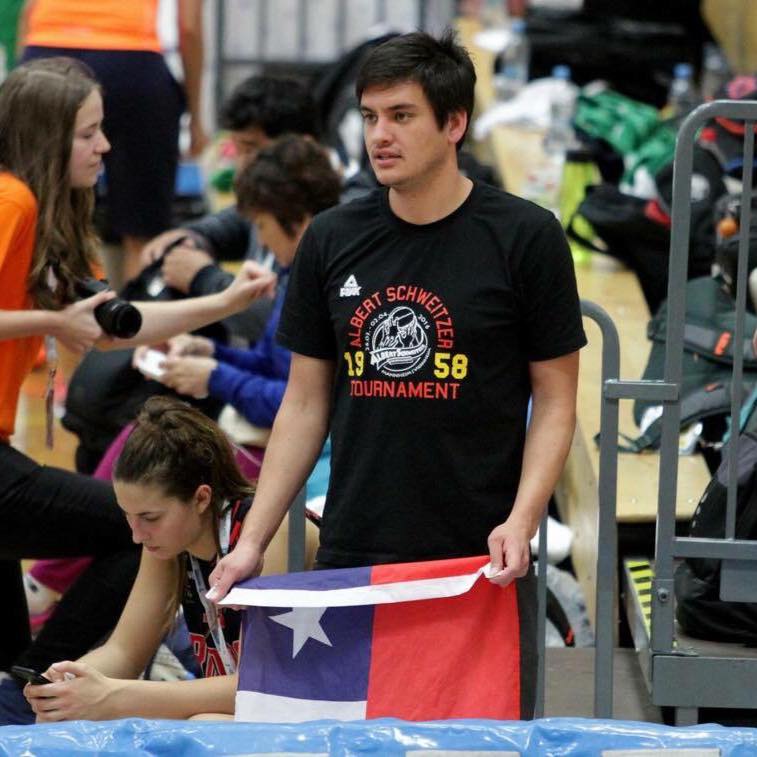 He has been putting this knowledge to use in his current position as a youth coach for the Leipzig Eagles.
"Being able to compete in basketball on a professional level today is also a question of having enough financial resources to pay for coaches, staff and travel expenses, which is not always easy. There is a lack of funding which needs to be overcome," he commented as I picked his brain on why local basketball teams are absent from the professional leagues.
The Leipzig Eagles club has consequently been quite active in using social media to market themselves to attract potential members. Sebastian points out that "having more members would obviously result in more revenue for basketball clubs, including ourselves. [But] while having enough financial resources is certainly a valuable prerequisite for basketball teams, there are also other aspects that come into play to form a successful team on a professional level."
As a coach in charge of Leipzig Eagles' youth teams, he feels very committed to training the teenagers in what he calls the "American way" of playing basketball, which combines a "run and shoot" style with a lot of defensive "pressing."
Furthermore, local teenage players as well as their parents need to be convinced that basketball can indeed open doors for them once they show talent as players. For instance, getting a basketball scholarship to play at the college level in the US might certainly be an attractive option for talented young players to hone their basketball skills and receive a valuable academic education at the same time.
From what he has seen in Leipzig, Sebastián certainly feels that there is enough talent available to make such ambitions come true.
The Eagles' youth teams, while still competing in Leipzig's local leagues, are showing a lot of promise. Over the past two years, teenaged male players have already been managing to move into the Bezirksliga (District League), aspiring to play in the Oberliga (4th Division) for the 1st men's team. According to Sebastián, "there is a good chance" they'll make it in.
Who knows, maybe they'll even get to play for Uncle Sam and come back home to show us.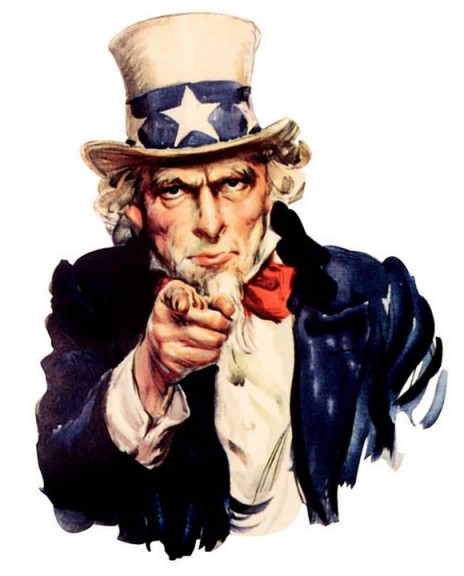 "Should we turn out young talented players who return to us after playing college-level basketball on a scholarship in the US, then the vision of watching professional basketball in Leipzig might again become true in the future," Sebastián said. Intentionally or not, he then made a basketball (and eagle!) pun and added a twist to an often repeated adage:
"Shoot for the moon, even if you miss, you'll land among the clouds. Shoot for the clouds, if you fall, you'll land on the trees!"
No matter how high the Eagles soar or land, Sebastián left me with the very clear impression that quite a bit is done for young talented players in the Leipzig basketball club.