In today's competitive job market, finding the right company that aligns with your values and career aspirations can be a daunting task. However, if you're passionate about making a positive impact in the energy sector and are looking for an innovative and dynamic company to work for, PRISMA European Capacity Platform GmbH might just be the right fit for you. With a focus on connecting energy markets and promoting sustainability, PRISMA is at the forefront of driving the gas sector's transformation.
PRISMA will be one of the main exhibitors at the job fair we're organizing on October 17, 2023, at Leipzig's WERK 2. In this article, we'll explore what PRISMA is all about, what their work culture is like, and how you can increase your chances of landing a job with them in Leipzig.
Meet PRISMA, a major player in Europe's energy sector
PRISMA is a leading gas trade and management platform that aims to help revolutionize the energy sector by promoting positive, sustainable change. They're passionate both about "securing Europe's energy supply" and driving "digital innovation." Their vision is to create a future where all energy markets are connected and integrated, ultimately catalyzing the world's transition to green energy.
This is precisely one of the aspects setting PRISMA apart from other companies in the gas sector: As the world increasingly focuses on reducing carbon emissions and combating climate change, PRISMA plays a crucial role in facilitating the transition to cleaner energy sources.
By connecting energy markets and promoting renewable energy solutions through infrastructural coordination and digitalization, they're actively contributing to a more sustainable future.
Centered around understanding, unity, diversity and both driving and embracing change in the industry, PRISMA's core company values have been key to high employee retention. These values directly shape the way they approach their daily work, business, stakeholders and the community at large. Powered by an international team working in unison in Leipzig, PRISMA strives to achieve its goals through innovation and collaboration.
Energy at work: The company culture at PRISMA
PRISMA's company culture is based on the belief that true innovation stems from collective effort. Its staff is composed of smart and dedicated professionals who bring diverse perspectives and skill sets to the table. This diversity enables them to serve their users and markets effectively, working towards the common vision of a fair, sustainable energy market.
In choosing new candidates to join their team, PRISMA seeks individuals who embody the company's core values. While technical skills are essential, they place equal emphasis on qualities like enthusiasm, passion and commitment to both the team and the company's mission. Demonstrating professionalism, courtesy and a sense of humor, especially under pressure, is highly valued.
PRISMA looks beyond traditional qualifications when considering potential candidates. They prioritize a person's attitude and capabilities over their formal education or prior experience.
This approach fosters a diverse workforce with unique perspectives and backgrounds, creating a vibrant and dynamic work environment.
Work-life balance is another major aspect of PRISMA's company culture. They understand the importance of professional development and encourage every team member to pursue growth opportunities tailored to their interests and aspirations. The company supports employees' personal lives by offering flexible arrangements and with the understanding that productivity is driven by a sense of fulfillment and well-being.
A word from PRISMA's staff
At PRISMA, getting things done is more important than rigid rules. The company's approach to work allows employees to manage their private circumstances while ensuring that the team's collective objectives are met successfully. While PRISMA has a strong company culture and shared values, each team within the organization also has its own take and style. Let's hear from some of the team leads about their experiences:
Jan Wagebach, Chief Technology Officer
"Good leadership to me means sharing power, putting the needs of others first and helping them develop and perform."
Tom Köckeritz, Head of Customer Success
"To deliver success to our customers every single day, you need to trust your team in what they do, be approachable and be ready to help out at any time."
Victoria Schuster, Head of People & Culture
"[Important to us is] caring for our people, supporting their development and growth and creating an environment where collaboration is effortless, inclusive and fun."
Falk Porzig, Head of Legal & Compliance
"I believe that honest feedback, sharing knowledge, and challenging yourself are key for individual and professional development, as well as for high-quality team results. Having a good laugh together and not taking yourself too seriously also helps."
René Lindner, Head of Product & UX
"While many professions require a T-shaped employee profile, we are looking more for an 8-legged creature. It's something leadership coach Petra Wille once called an 'octopus-shaped' product manager."
Joining PRISMA
Now that you have a better understanding of what PRISMA is all about and their work culture, you might be wondering how to land a job with them. Here are some tips to increase your chances:
Research the company: Before applying, take the time to research PRISMA thoroughly. Familiarize yourself with their mission, values and the specific role you are interested in. This will demonstrate your genuine interest and make you stand out from other applicants. Ahead of the job fair, you can see the positions they have available on the LeipGlo job page.
Tailor your application: Customize your application to highlight how your skills and experience align with PRISMA's values and objectives. Show them why you're the perfect fit for their team and how you can contribute to their mission.
Network: Leverage your professional network to connect with current or former employees of PRISMA. Networking can provide valuable insights about the company culture and potentially open doors for opportunities.
Attend the Leipzig Glocal Job Fair: PRISMA actively participates in recruitment events, such as the Leipzig Glocal Job Fair in October 2023. Our fair specifically caters to international-minded individuals and offers a unique opportunity to connect with PRISMA representatives on a more personal level. As a job-seeker, you should register for your free ticket to attend the job fair via Eventbrite.
Prepare for the interview: If you are invited for an interview, make sure to prepare thoroughly. Research common interview questions and practice your responses. Highlight your relevant skills and experiences that align with PRISMA's values and mission.
Demonstrate your passion for green energy: PRISMA is deeply committed to driving the green energy transition. During your interview, showcase your passion for sustainability and your ideas on how you can contribute to PRISMA's goals in this area. This will demonstrate your alignment with their mission and make you a stronger candidate.
Highlight your collaboration skills: Collaboration is a core value at PRISMA. Emphasize your ability to work effectively in teams and your experience in cross-functional collaboration. Showcase examples of how you have successfully worked with diverse teams to achieve common goals.
Showcase your adaptability: PRISMA embraces change and innovation. Demonstrate your adaptability and willingness to learn new technologies and methodologies. Highlight instances where you have successfully adapted to new situations or implemented innovative solutions.
Follow up: After the interview, send a thank-you note or email to express your appreciation for the opportunity and reiterate your interest in the position. This small gesture can leave a positive impression and set you apart from other candidates.
Stay persistent: Landing a job at PRISMA may be a competitive process, but don't get discouraged. Stay persistent and continue to improve your skills and knowledge in the energy sector. Keep an eye on PRISMA's job postings and apply to relevant positions when they become available.
By following these tips and showcasing your passion for sustainability and collaboration, you can increase your chances of landing a job at PRISMA.
See you on October 17?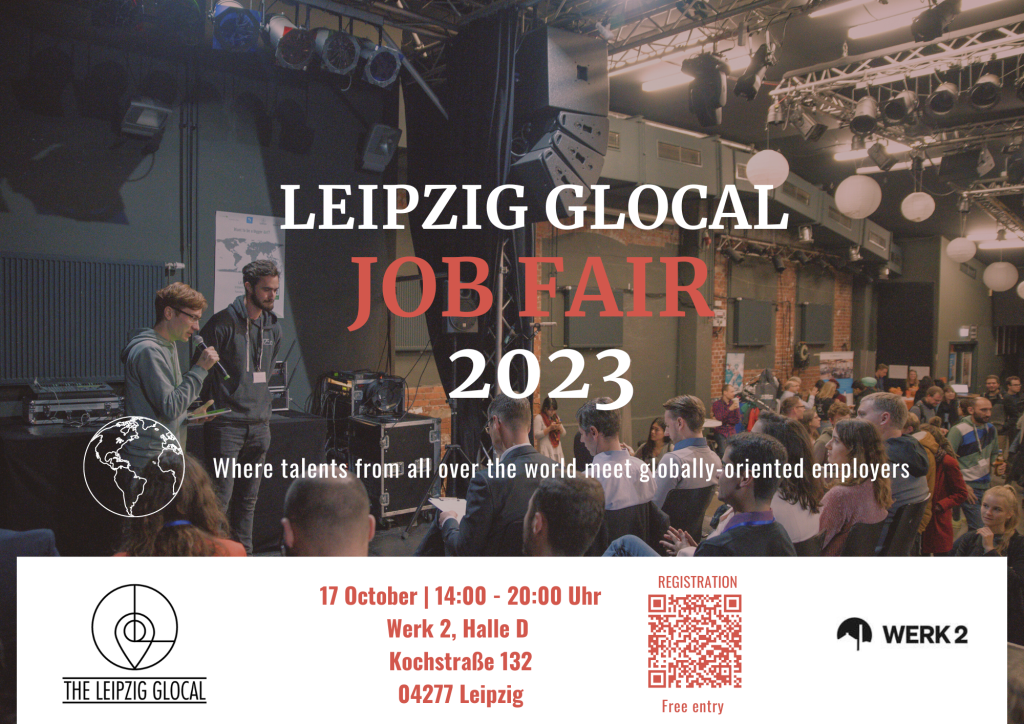 PRISMA European Capacity Platform GmbH offers an exciting opportunity for individuals passionate about driving positive change in the gas sector and contributing to the green energy transition. With their focus on understanding, uniting and driving innovation, PRISMA fosters a work culture that values collaboration and embraces change. By researching the company, tailoring your application, networking and showcasing your passion for sustainability, you can increase your chances of landing a job with PRISMA in Leipzig.
So, why not take the first step and personally explore the opportunities available at PRISMA European Capacity Platform GmbH at our job fair? They're eager to meet you and talk about shaping the future of the energy sector and making a meaningful impact.
---
THIS IS A SPONSORED POST WITHIN THE FRAMEWORK OF THE LEIPGLO JOB FAIR.
If you'd like to join our job fair as an exhibitor, please check out our FAQ for more information. Job-seekers should register on Eventbrite to get their free ticket ahead of the event.