Did you know that Leipzig has its own pro wrestling school? We didn't either and had to know more!
Catch Factory Leipzig is a pro-wrestling school in Plagwitz that is hosting the upcoming event NEW HORIZONS II on 8 July. We spoke with Johnny Rancid, Catch Factory's Wrestling School Trainer and Matthew Hendershot, Catch Factory Pro Wrestling Director and the owner of Well Rounded Hoodlum, to find out more about both pro-wrestling and the upcoming event.
1. I've never been to a wrestling event, but I grew up in the 90s in the US so maybe pro wrestling is a little more culturally engrained in me than someone who grew up in Germany. What's it all about and what can I expect?
Johnny Rancid (JR): As with any sport: It's about entertainment. No matter what sport you like to watch, in the end, it's about entertainment.
If you're a soccer fan, you're entertained by everything happening in regard to players shooting goals—that's what you love to see. Then there are these situations where it gets emotional: a player get's fouled, there's a yellow card that wasn't a yellow card, two players from opposite teams squash a beef after getting confrontational. The cool thing about live wrestling is these intriguing things are emphasized.
Each and every person who steps into the ring is an athlete. If they do their job right, the audience is invested in their personality and can let all of their emotions run wild, booing or cheering them on. The things that make other sports intriguing on an occasional basis happen in almost every wrestling match.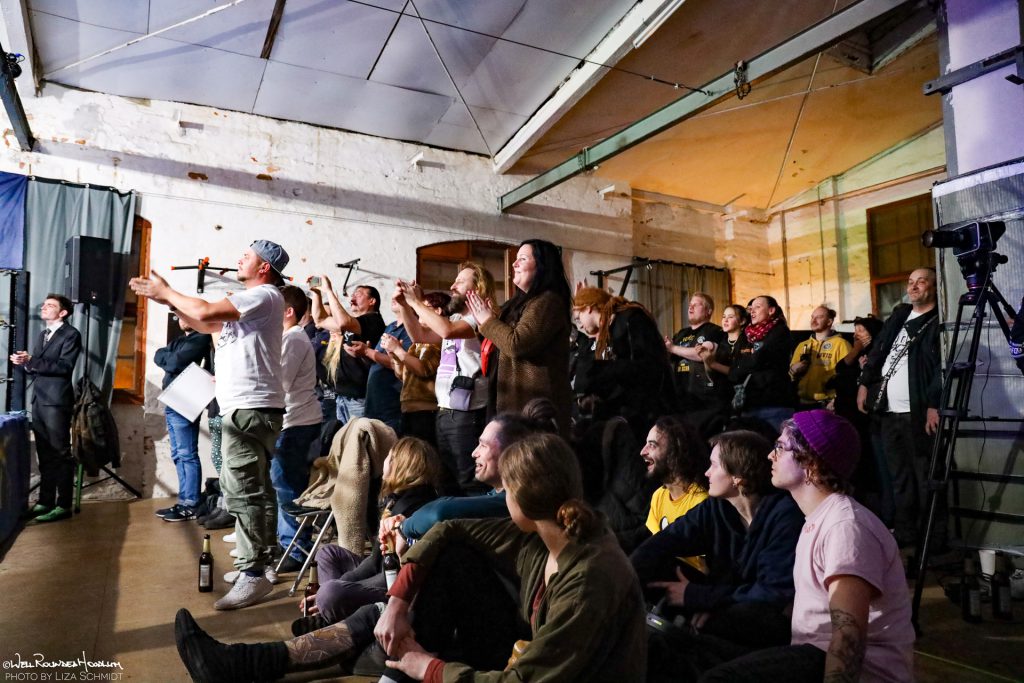 Matthew Hendershot (MH): I think it is important as well to know the differences between something like the WWE from the US and what we do at Catch Factory Pro Wrestling.
I think we can all agree that as spectacular of a show as they put on, American-style professional wrestling is closer to a circus act married to a daytime soap opera than it is a sport.
At Catch Factory, we are not trying to fabricate fantasy stories of people coming back from the dead, being possessed by demons, or magical socks that win matches. We instead present highly trained athletes in great physical condition competing in contests of technique, strength and prowess. Of course, we aim to entertain, so expect the lights, sounds and spectacular action, but don't expect a reveal of something absurd like one fighter is secretly a long-lost brother or some other melodramatic trope.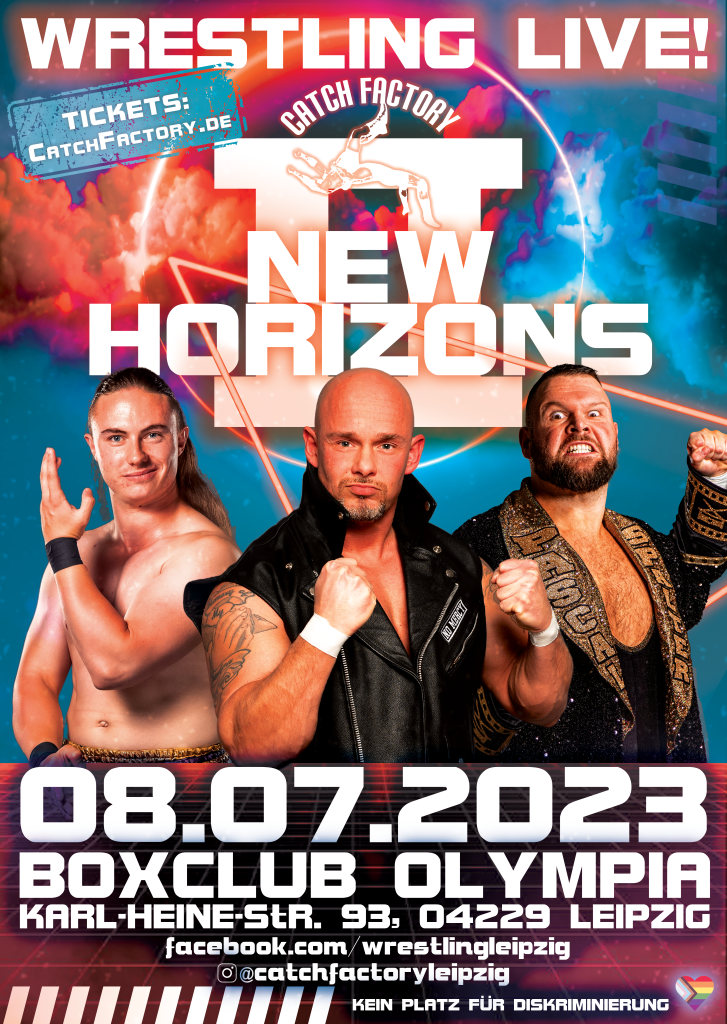 2. How is independent wrestling different than what you might see in the Olympics?
JR: Well first: There's striking involved, so the more fitting comparison would be MMA (mixed martial arts).
And funny enough the biggest MMA promotion, the UFC, stole one thing from wrestling that made it insanely successful: The entertainment part: Guys trash-talking each other; wild guys captivating an audience; interviews that run out of hand . . . the confrontational character and the characters themselves are more emphasized than in any other sport.
Atat the end of the day, wrestling is purely for the audience to be enjoyed. Other spots are about competition, which means the entertainment part happens more by chance. Wrestling is about the creation of an entertaining competition by design.
MH: Exactly as Johnny said. Once a wrestler has left the amateur ranks, they really go into business for themselves as professionals, creating an individual brand. Wrestlers want to get booked by various promoters like myself and to do that, they have to stand out above the rest. So yeah, the branding of a wrestler comes in all kinds of forms from their fighting styles to their name, even colors and music, anything to stand out and be recognizable. I often compare it to the world of rock 'n' roll; bands have their sound, their look, logos, etc. These wrestlers are like their own one-person-rock show!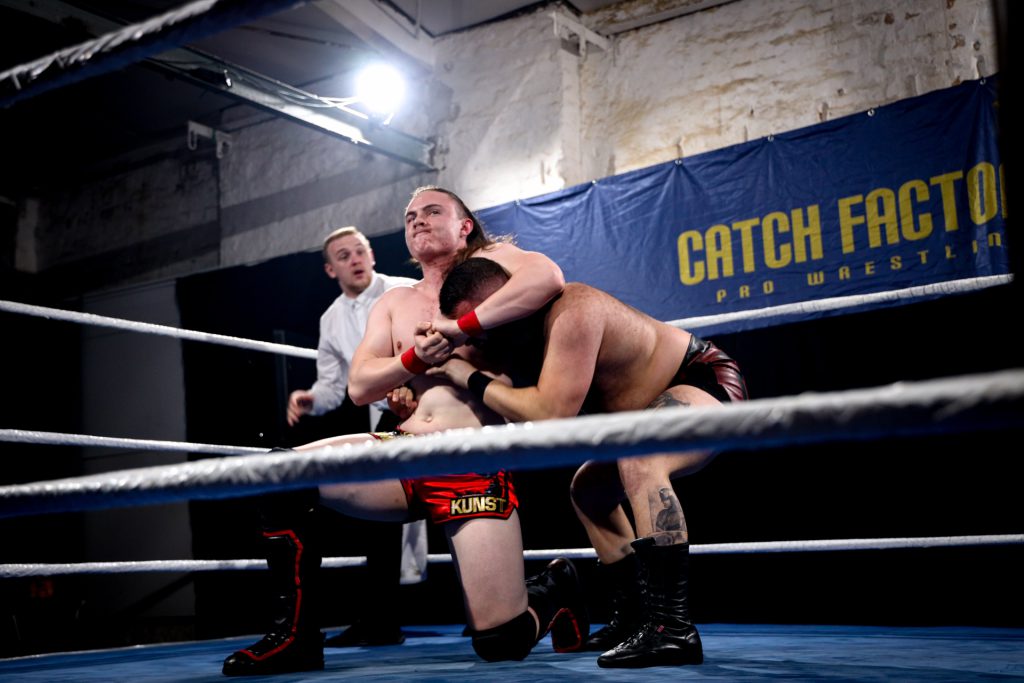 3. Who will be wrestling on 8 July?
JR: We have a lot of great matches on hand.
The most intriguing matches will be Mike Andrik versus Joshua Amaru, Leon Van Gasteren versus Pascal Spalter and Fast Time Moodo versus Hektor.
Mike Andrik—a guy who looks like he's standing on a newspaper stand and always has a dumbass joke to tell. A guy who makes you think, "man he's a good guy." He will be competing against Joshua Amaru in the finals of the Prodigy of Catch Factory Tournament, a title fight to determine the best rookie in Germany.
Joshua Amaru, his opponent, usually wrestles in a team with partner Aytac Bahar. They're called the "Baklava Club." Joshua has size and swagger. He's like the Fresh Prince of Bel-Air; the only difference is he doesn't run from a fight. He embraces it.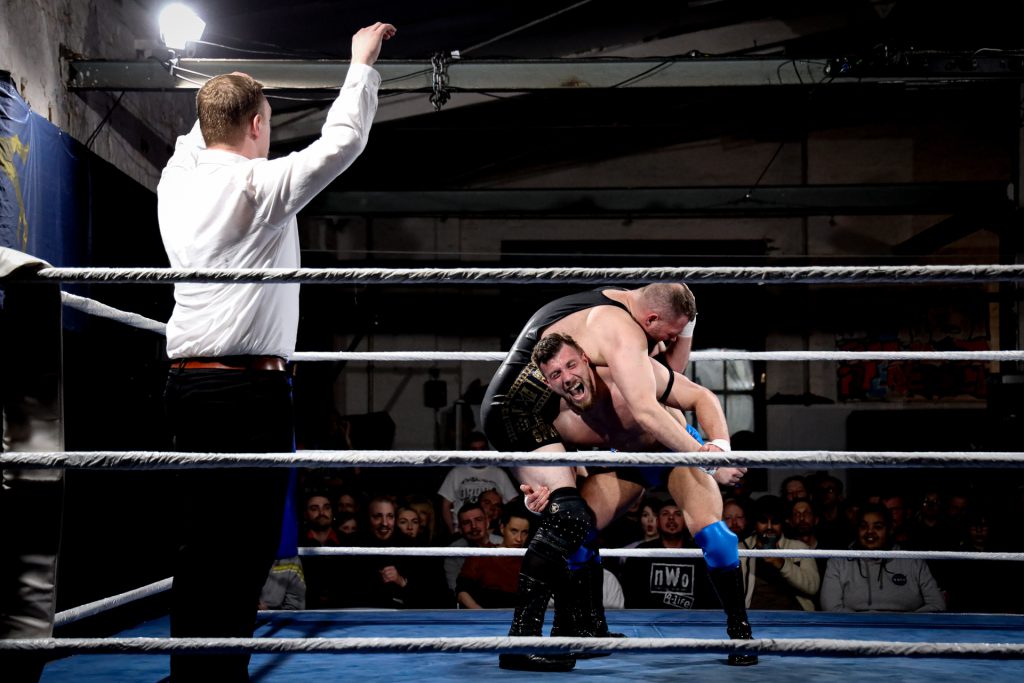 Leon Van Gasteren versus Pascal Spalter will be contested in an old-school-rules match.
These two have had a rivalry for months now. Pascal Spalter attacked the former student of Leon Van Gasteren, Tim Stübing, after he'd already won the match, at the Wrestling Revolution show in March. When Leon came out to help, Pascal ran away from him. So Leon challenged him to a fight, but Pascal declined and so Leon had to fight John "Bad Bones" Klinger, one of the best-known wrestlers in Europe. After he'd beaten Klinger, there was no denying him anymore, and so Spalter HAS to fight him in a match of Leon's specialty.
Leon is a high-flying pioneer of the German wrestling scene. He started training in 1995 and has been active in wrestling ever since. He also traveled the world, held many championships and is a true veteran of the sport, who still can go like he's in his twenties.
Pascal Spalter, on the other hand, is all about entertainment and less about actual wrestling. He considers himself a movie star; wrestling is just another stage to him. But his size is a huge challenge for most of his opponents. Standing at over 1.90m and weighing about 120kg, he's THE GERMAN HEAVYWEIGHT and he backs up his cocky attitude by "splitting his opponents in half." ("Spalter" in German means "divider" or "splitter.")
And then there's the main event: Fast Time Moodo versus Hektor.
Fast Time Moodo is the hometown hero and a blackbelt in the martial art Tong-Il Moo-Do. He's a guy who had a stellar rise to the top of the German wrestling scene since his debut. Hektor and Moodo are from the same wrestling school and the two have been in many battles. This will be the next chapter. It really will be a sight to see, because when it comes to technical wrestling and athleticism there are none better in Germany.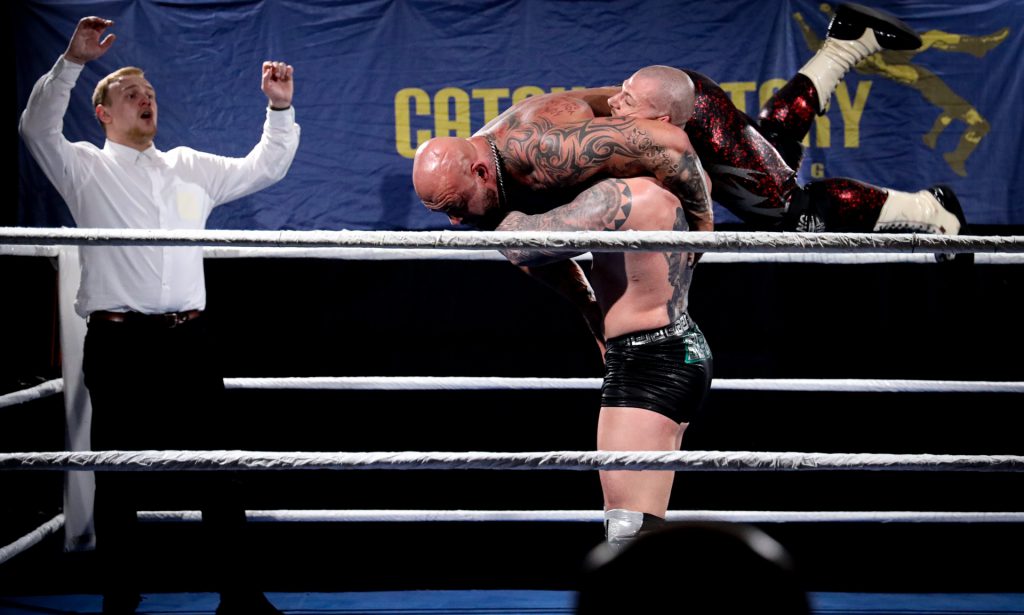 Also on the card: Myself, Johnny Rancid, Catch Factory Trainer and strong style Punkrocker. And Marius Al-Ani, the top wrestler in Catch Factory has earned victories in every main event. He's one of, if not, the best, wrestlers in Germany. Unfortunately, he knows he's one of the best, and we have seen him implement unfair strategies when he gets in trouble.
He was suspended by the Catch Factory for his conduct at Wrestling Revolution in March and will have to apologize to the audience on 8 July.
MH: Indeed, we did have to reprimand and demand an apology from Al-Ani, his behavior at Revolution was completely unacceptable, but we are hopeful that he can conduct himself professionally again after making amends to our fans and crew for the way he acted. He is undeniably one of the top in our business, so we have to try to mediate.
I am very much looking forward to crowning our first Prodigy of Catch Factory because I think highlighting the best up-and-comers is one of my personal missions for producing and promoting these events. The six wrestlers we selected had an amazing first round of the tournament, and I'm certain the final will not disappoint.
Leon Van Gasteren is in this amazing stage of his career. He no longer needs to establish himself but still fights like he has something to prove! It is some of the best action we can present I think, and this unique Old-school Rules match is going to be a banger. I can feel it. Leon has a mountain to climb, and that mountain's name is Pascal Spalter. But I have a feeling if that mountain's name were Everest, Leon still wouldn't blink at the challenge.
But from top to bottom, Catch Factory is dedicated to promoting great matches, so I think this summer card is not to be missed.
4. Is this show for everyone or only for certain ages? 
JR: All of our shows are for everyone. Children under the age of 14 have free admission. Also, when we say everyone, we mean everyone. Discrimination is not happening and if anyone uses slurs discriminating against a certain group, they'll be kicked out immediately. We want everyone to feel welcome.
MH: There are of course flashing lights, loud music and cheering, and wrestling involved! So if you have a very young one, then maybe best to get a babysitter. But if it would be OK to take them along to see your favorite rock concert, then absolutely they are welcome at our events! And to reinforce what Johnny said, there is zero tolerance for any form of discrimination.
5. Are there Leipzig wrestlers in the event?
JR: Yes, Fast Time Moodo is from Leipzig. And I'm from Leipzig! Some students from the Catch Factory Wrestling School will also be featured. Most notably: Heinrich Zorn, one half of the Team "Stress Express" and Bobby Brixton.
MH: We are reaching out event after event and growing and expanding, but of course we want to showcase as much of our own homegrown talent as we can as well. Johnny does an amazing job at the Catch Factory Wrestling School. And in fact, I would take this question to encourage everyone in Leipzig who is interested to join the school! That way we are certain to feature top Leipzig talent at every event.
6. Is there anything else you'd like LeipGlo readers to know?
JR: Live wrestling is awesome, and you don't need to be a fan of wrestling to become a fan of Catch Factory. It's just an exciting experience and the development of the promotion is something you'll be excited to see every time.
MH: Absolutely this. The number one thing I hear is people is that seeing wrestling live and being part of the atmosphere converts people into believers and loyal fans! "I get it now!" is a common response to me from smiling faces after events.
More details
NEW HORIZONS II – WRESTLING LIVE IN LEIPZIG starts at 20.00 on 8 July. Tickets start at 20,36; more information is available here.