A few nights ago, I received an email from Ana Beatriz Ribeiro. She had forwarded me a link to her latest poem, 'Dear Truman'. Posted on this webzine, it is a lovely work and is worth reading.
I would recommend the reader peruse and digest the poem before diverting their attention to this response. It will only take a few moments of his or her time.
Further, I would recommend the present reader reflect on said poem.
Please, go ahead. This may take longer.
Please.
I'll still be here when you get back.
….
For those who have ignored the recommendation or those returning with further reflections upon this gem of a poem, let us simply state that it is a poem that encapsulates the modern experience. We live our lives digitally exposed. The poem points to the famous movie The Truman Show, and yet alludes to our Facebook lives, our Twitter feeds, our Instagram and Pinterest accounts.
The poem made me actually return to one of my favourite philosophers, Søren Kierkegaard. I have always been drawn to Kierkegaard because I am continually conflicted by him. I'm not a Christian but I am fascinated with Christianity.
And in light of Ana's poem, I can state I have a Facebook account but I am not a 'Facebooker'.
Social media conflicts me because I find it both unnatural and yet strangely and irrevocably necessary. We meet so many people and the rolodex is no longer viable. Instead, we have Facebook as our social calendar, our Black Book, and our secretary. Who else or what else reminds us of events, can keep us in contact with… well… contacts and reminds us to wish 'Happy Birthdays' and 'Congratulations' to people we know but not intimately, only in passing.
And yet, Facebook, the online multi-tasker is the platform of the self or the perceived, surrogate online self.
But before we go any further… returning to Kierkegaard, well, he was a man of ideas and insights. On the surface, he was a busy man in the 19th century, and one might say one of the most prolific philosophers of his generation. In the 1840s he was coming up with his grand ideas, such as his concept of the Knight of faith (found in Fear and Trembling) or the three stages of life (Either/Or).
His work can be a bit obtuse and intimidating.
But not all of it.
In 1846, Kierkegaard took time to pen a literary review of a then-popular but now-forgotten novel entitled Two Ages by Danish author Thomasine Christine Gyllembourg-Ehrensvard
The review is interesting in that it becomes a stepping stone to shed light on his contemporary world. In section III of the review, when comparing the age of revolution, one characterised as passionate, one demanding of decision and initiative, he writes about his day and age as an "age of advertisement, the age of miscellaneous announcements: nothing happens, but what does happen is instant notification."
I reread these lines after reading Ana's poem.
Hashtags, updates, likes and links… this is now part of our life. Strange, isn't it? We have probably gotten to the point where like the fish we don't even question the water around us.
Our online landscape is filled with notifications. We are pinged and messaged, tagged, texted and liked and sometimes, winked at. If we went back in time and told our previous selves or those of us who remember a land and time without the Internet, SMS messages and apps about such a future, would they tilt their heads or furrow their brows with questions concerning our priorities?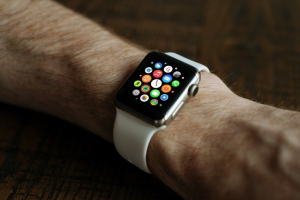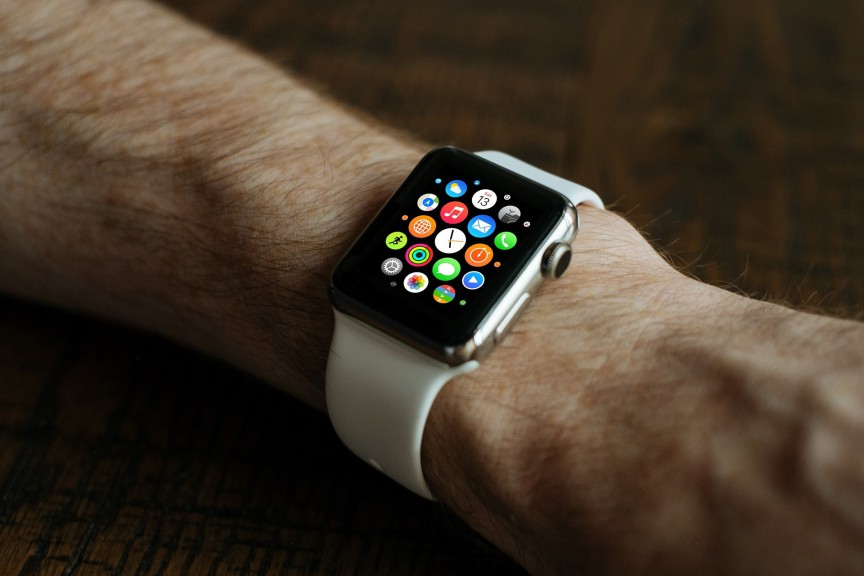 But going over the poem again this morning, I started to feel the sadness concerning this present age. It was a sadness waylaid by the contempt I've always had for social media but in polite society, have kept quiet about. The poem turned me towards the idea that we have de-sacralised ourselves, that we have turned our moments into commodities to be shared, and that in social media we exist as if a social stock market, reporting ourselves to the digital universe. Our likes and links are our DAX and Dow Jones.
In Ana's poem, I especially love the lines 'I've seen the girls you date/and know the type/you'll end up marrying. Seen all your prom shots', which reminds me a little of the T.S.Eliot poem 'J.Alfred Prufrock', his measuring out his 'life with coffee spoons' – everything predictable.
But also I am haunted by the words concerning Truman's third wife. 'I've known her from the womb./Seen her open her eyes/for the first time/and give her first step', lines which remind me of all the proud mamas and papas posting pictures of their babies (and I'm sure many of us have seen sonogram images being liked, floating around on Facebook).
Returning to Christianity and Kierkegaard – who critiqued Christians in his later and theological works about their individual sincerity – I started to wonder, how different is the act of posting a picture of your child on Facebook to that of baptism?
Okay, okay, a bit of a stretch, perhaps. But for instance, let us compare. In one scenario, the child has no choice: They have no say concerning the religion they have foisted upon them in the baptismal fount.
In terms of social media, they have no choice when it comes to social media and cannot say to their parents, please, don't make me another 'like' in your need for recognition and social media status.
But returning to the poem, it is sad and lovely and makes me reflect on the banality of social media. Also, I begin to reflect on the writings of the Norwegian-American economist, Thorstein Veblen who in the 20th century wrote more objectively but still with scathing honesty about the leisure class and their need for conspicuous consumption. That era has passed in terms of time but not spirit, because we are more than conspicuous now, to the point of the inane at times. We are conspicuous about our comings and goings, with Facebook being a constant forum of pure and unadulterated blurting, of presenting the minutiae and then glorifying it.
In 'Dear Truman': 'after your second divorce,/the trips to risky spots,/the best pasta you've had, rolls of toilet paper' – the traumatic and mundane mentioned as if in the same breath.
Yet I remain conflicted. I do use Facebook and I guess I am a bit of hypocrite and that I post a link now and then. Still, I try to withhold myself a little. I long for the era of mystery, the time when our neighbors were the people who lifted their hands to wave at us, who in passing shared the pieces of their lives they felt most comfortable to disclose.
I miss the time when friends were people we were fond of discovering in discussions and get-togethers, not updates wantonly blaring at us upon online walls. And your knee operation, the poem reads, – how did that go?/I don't even need to ask./I already know.
I do feel this sadness because we are constantly replacing ourselves with versions of who we think others think we should be. Napoleon once asked, What is history but a fable agreed upon? The same could be said for our online lives, our non-lives but ones that continue to gain our glaring attention. It is a form of make-believe that is prominent to the point of being pandemic.
Or perhaps I am the passing soothsayer and the online space is our post-millennial agora, the marketplace where we all are seen, where our simulated selves mingle and meet.
In this Global Village of unending announcements and notifications, we are constantly trying to keep our head above the crowd amongst others doing the same (In the Far Side cartoon I think of, there is a sea of penguins, all of them white and black but one is shouting out, wings up: 'I've got to be me'.)
In the world of the poem, we move from Truman to his third wife and then their daughter. Eerily there is an element of voyeurism. The feeling is that the pattern of passive viewing will continue and we will continue to see the truncated and presented lives unfold with no merit other than the one broadcasted and displayed. The daughter will be out there in social media just as much as the father and mother, the same way the Christian in Kierkegaard's era became 'Christians', not out of intelligent choice but acceptance of the status quo.
And the word 'status'… there… just there above. The word 'status', too, has changed in meaning. Once status was associated with class and pecuniary prestige; at present, status alludes to our online 'condition' and our 'standing' in such digital communities.
And though we continue to conspicuously notify and update and tag with this thing… this one here #… which we have called a hashtag… we seem to showcase the surrogate online version of our lives without reflecting or opening a dialogue.
I love this poem. I would be curious to hear what others think or feel about the saturation of the online, how it infiltrates and at times, obfuscates our real, flesh and blood lives. I feel for Truman because Truman is the unsuspecting everyman, the one we don't like to believe could be and is… us.
---
Editor's note: We hope this review will encourage more people to submit their own poetry to us and make constructive comments on each other's work.