I walk nervously into the bar of a hotel in the center of Leipzig, not knowing what to expect. Maybe I appear as someone on their first date. Looking nervously around the room, trying to catch someone's eye, hoping they're going to show up. But straight away, I see the cheery, welcoming sign "Shut Up and Write!" and a table of cheery, welcoming humans. They're armed with pens and paper and laptops and smiles. I ask if this is "Shut Up and Write" because apparently, the sign did not give it away. After confirming that I am indeed in the right place, I go and order a drink.
We are in the bar of Vienna House Easy, a hotel just a few minutes' walk from the main station. The bar itself is amazing. I ask for a non-alcoholic cocktail and the barman asks me what kind. He then works with my somewhat vague request of "Hmmmm… Something fruity" and concocts a heavenly elixir of peaches, passionfruit, pineapple, and other things beginning with p.
The space is so cozy, with cushions and plants and rugs–a writer's dream. And free WIFI–a writer's heaven.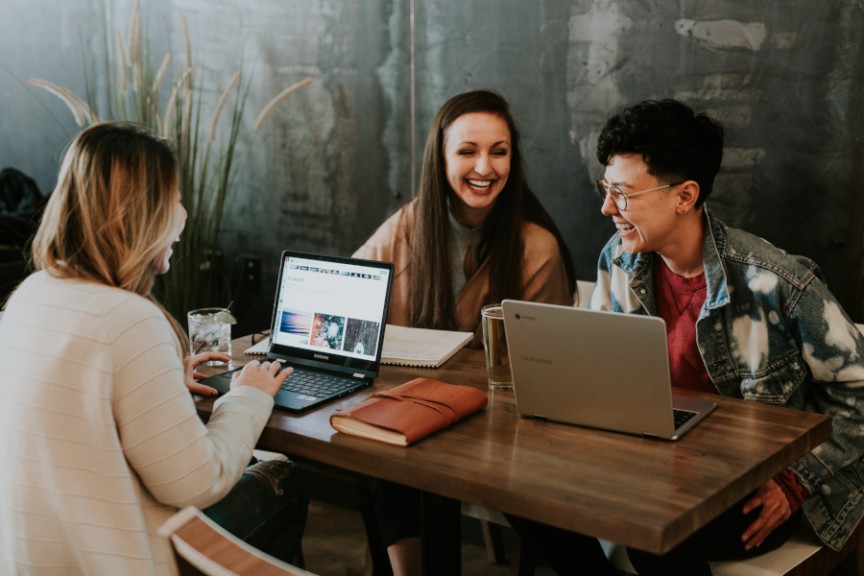 By the time I've returned to my table, a few more people have arrived and settled in with their pens and paper and perhaps peaches-passionfruit-pineapple potion. We chitchat a little, and then the timer starts, and we are pleasantly instructed to "Shut up and write". Silence fills our space. Everyone starts typing or writing or sitting there suddenly in a complete state of writer's block (me). I can't help but feel like we look like the most curious bunch of people ever. People are wandering in and out of the bar giving us curious (see, I was right) looks. I suddenly see us from their perspective. A large-ish group of people (there are about 10 of us) sat together but in total silence. With our laptops or pens and paper, avoiding eye contact. At certain points staring up into thin air. I imagine they think we're some kind of Secret Service, or members of an elite information-gathering and analyzing society.
Or maybe they just think we're a little anti-social.
But it's quite the opposite. Writing is generally considered a solo activity. But when you bring a bunch of solo people together, you get a group. And when you bring a group of writers together, you get Shut Up and Write. And as with any group, you share thoughts, ideas, sometimes a laptop charger, and problems. Perhaps you have a little writer's block. You can't decide whether Deidre from chapter three should be killed off with food poisoning (tuna) or choking (also tuna). Or you can't find a word to rhyme with sophisticate. After the hour of writing, the group sits and chats. The conversation is always so varied and random and fun – writers are, in their nature, curious. They're people-watchers. They're attentive and thoughtful and open. It is such a laid-back, friendly, inclusive group.
Time flies by and I always leave feeling inspired and with a sense of achievement.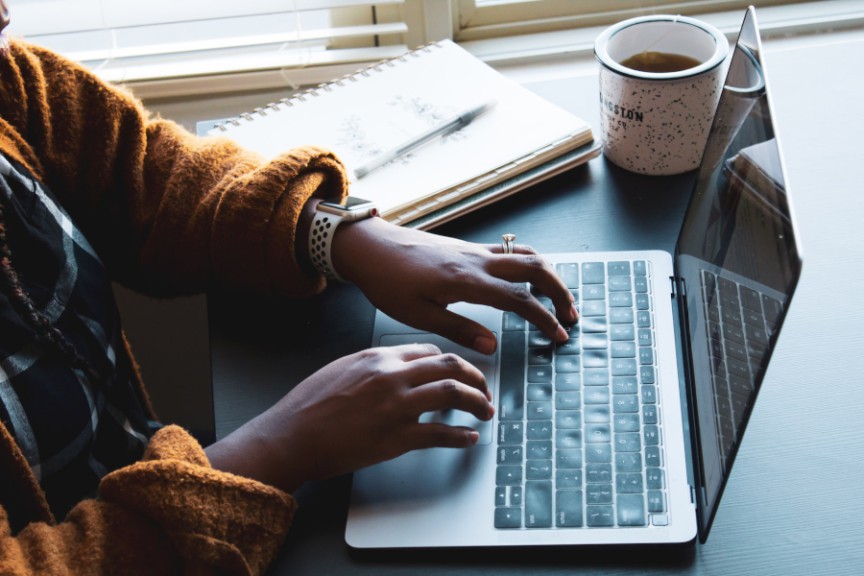 Even if one time I haven't written much, or I feel like my writing isn't up to scratch, I never leave empty-handed. I always leave with something. Be it a podcast recommendation, information on an upcoming writing competition, or quite simply the warm fuzzy feeling of having been among fellow creatives. It's also invaluable to have one whole hour dedicated to writing, in peace, away from the hustle and bustle, with like-minded people. It feels like putting your life on pause for an hour and concentrating solely on one thing.
It's meditation and mindfulness.
The Shut Up and Write group in Leipzig is hosted by Nicola Seaton-Clark. She is the Head of Project Management at Offstimme and a Leipglo contributor. She very kindly agreed to answer a few questions about Shut Up and Write.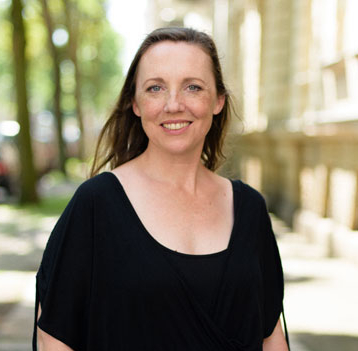 Samantha: What was your motivation for creating the Shut Up and Write group in Leipzig?
Nicola: I am a terribly undisciplined writer. Although I have multiple stories working through my imagination at any one time, I lack the grit and stick-with-it-ness to actually sit down and write regularly. I came across the SU&W concept on MeetUp and decided to set it up myself – another layer of responsibility to make myself show up!
Samantha: What do you think writers can gain from writing together?
Nicola: I think the act of getting out of the house and going somewhere for the express purpose of writing is inspiring in itself. Writers can share woes and encourage each other, pass on gems of wisdom or even just share their space with each other. Being a writer is quite an odd occupation. And I think it helps to know that one's oddness is recognized (and even celebrated) by others whose oddness matches your own.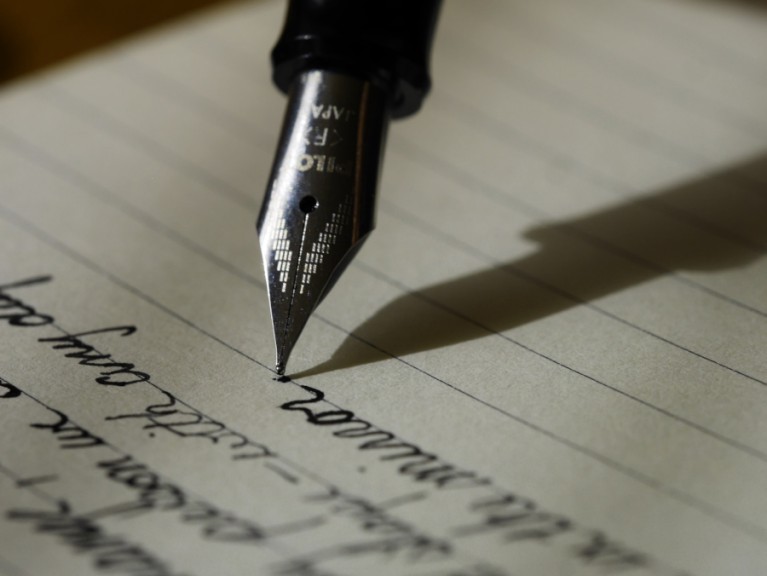 Samantha: What do you personally gain from the Shut Up and Write meetings?
Nicola: It has layers, not all of which apply every week. I like hanging out with like-minded people and talking about this ridiculous hobby/calling/avocation we all share. I have so many short stories, flash fiction, and longer pieces, all unfinished. Therefore I need to find time to clean up the hard drive, develop what is good, and scrap what is bad. Having a regular time and place helps me to do that.
Like many people, I do well when there is a routine to follow.
I love being at the Vienna House Easy in Zentrum. It is a fabulous location and largely undiscovered, which makes it like my little secret that I get to share with a select few. As a nod to honesty (and my ego), I also like to be able to help other writers to achieve their goals. I enjoy being the "Fearless Leader", as Elizabeth calls me, and the days I can't make it feel somehow unfinished. I like that I've brought this to life and that it is making so many people feel better about themselves and their writing.
---
Shut Up and Write takes place every Wednesday at 6 pm at Vienna House Easy, Goethestr. 11, Leipzig.