A traveling Uno card game that remained unplayed. A guitar given as a gift and refused. A used small shampoo bottle with inscriptions eerily prescient of a lover's death. A children's car rescued from the dumpster into a lover's thankful arms, and later brought here – to the Museum of Broken Relationships.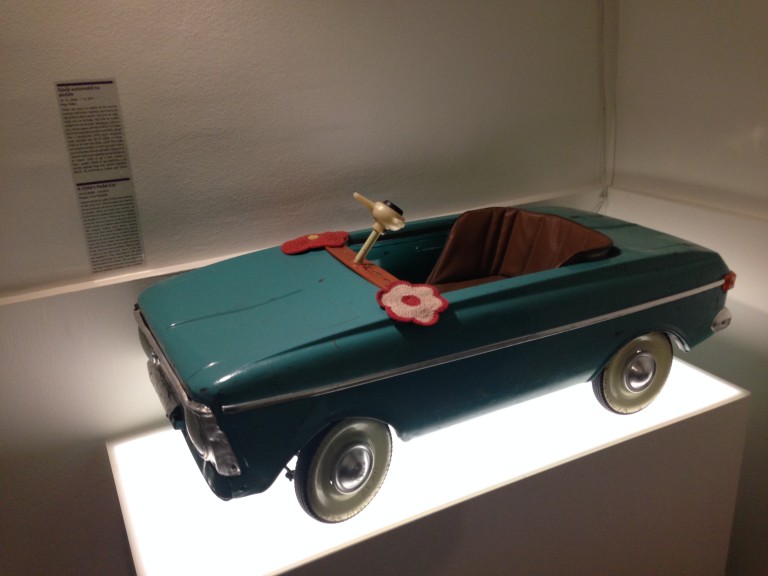 These diverse objects and many others found in this very special museum in Zagreb come from various parts of the world.
The concept of giving a cathartic shrine to breakups began in the Croatian capital in 2006, and has traveled to other cities in Europe, North and South America, and Asia. Zagreb houses the permanent "global" exhibition.
Our walking tour guide Mia told us that a couple started the exhibit of "broken heart" mementos as sort of a joke, when they decided to end their own relationship but still remained friends. They traveled around with their objects and concept post-breakup, and it caught on and eventually got a nice building in Zagreb.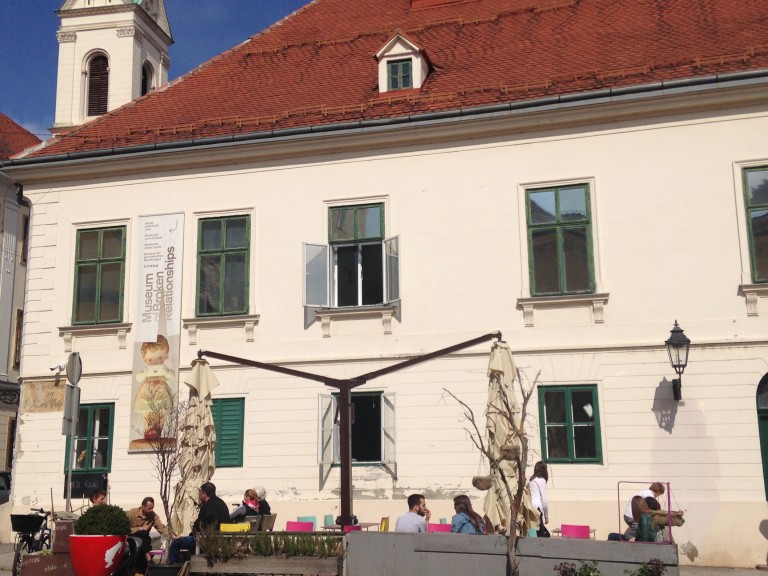 The Museum of Broken Relationships won the prestigious Kenneth Hudson Award in 2011, "for the most innovative museum in Europe." Mia called it "the city's most popular museum" – the one visitors always ask her about – and franchises have now opened elsewhere in the world (like in Hollywood, CA).
The sign at the entrance to the Zagreb gallery states:
Our societies acknowledge marriages, funerals, and even graduation farewells, but deny us any formal recognition of the demise of a relationship, despite its strong emotional effect.
Part of the purpose of this ever-growing gallery has been to "bring comfort" not only to those who give over their mementos, but also to the visitors who view them and are reminded that they're not alone in their pain. Visitors are able to write messages in the guestbook, and in that way, even if they're not donating an item, share their own experiences as well.
The objects in the Zagreb gallery belonged to heterosexual as well as same-sex couples, and a few even to parents and children. Despite the various stories and motivations for donating the pieces, they all have in common the universal theme of loss of love – and often the inability to completely overcome such a loss.
On the museum's website, people can also share their broken relationship stories or sign up to send an item. They're also on Facebook.
A description accompanies each of the mementos in the gallery. It gives us a window into the nature and course of each relationship, and a glimpse of how much its demise hurt. One display was literally made of two broken glasses, which the couple once drank from each year on their anniversary to celebrate their lasting love.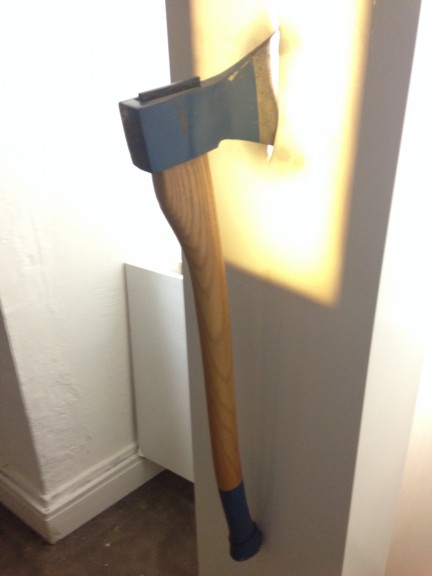 The fact the museum acknowledges different types of love and partnerships is significant. As our tour guide pointed out, a referendum outlawing same-sex unions went through in Croatia in 2013, whose population is estimated to be 86 percent Catholic and highly values the institution of marriage (when it's between a man and a woman).
Among the stories I think will remain memorable to me is that of a couple that used to randomly find playing cards on the streets and come up with incrementally crazier things to do together based on the cards, within the context of their placement in a deck. Another concerns a long-distance couple that used to tear one leg off a stuffed caterpillar for every time they saw each other – when all legs had been torn off, then they'd start a life together.
Needless to say, neither story ended well. Their respective pivotal objects are on display.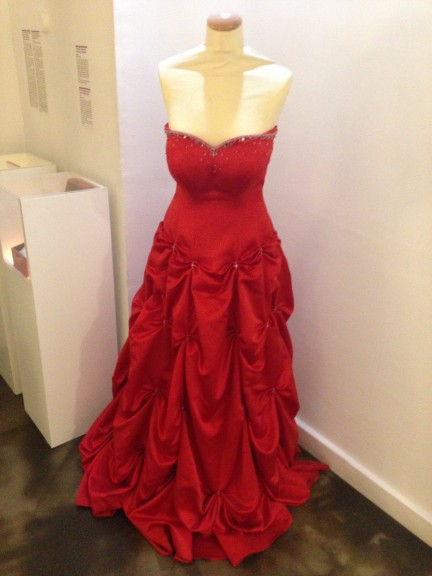 Some cases were brief encounters rather than relationships.
An example of that is a black stiletto that underscores a dominatrix's unwitting rendezvous with her childhood sweetheart, who had become her client.
A few audio clips and videos are included in the collection. There are also stories of cruel betrayal and violence, including rape. So prepare to go through a whole array of feelings as you browse the collection.
Outside the gallery and into the fresh air, you'll have plenty to choose from as other activities in Zagreb Upper Town, its lovely neighborhood of winding streets and a medieval feel. You can take your time hanging out there and going to the museum, due to its long opening hours.
The Museum of Broken Relationships is open everyday from 9 am until 9 pm, and until 10:30 pm in the summer months. It usually takes around an hour to see the whole collection. The full entrance fee is 30 kuna, or about 4 euros.