Speed-dating? Why not! A while ago the LeipGlo team discussed launching new events in Leipzig, and Eden Levin introduced the idea of hosting speed-dating evenings. These events have been popular in other cities in Germany, so we could see no reason why it wouldn't work in Leipzig, too, bringing a bit of fun and possibly romance to the English-speaking community in Leipzig.
Eden is the owner of Over The Ofek, a Leipzig-based relocation agency, and she is planning on hosting Leipzig's very first English-speaking speed-dating event. I sat down with Eden to pick her brains about what drove her to create this exciting new initiative and what potential datee's should expect…
Samantha: Where did the idea for creating this event come from?
Eden: In the beginning, choosing to create a community event came from seeing people who I've helped move here struggling once they're settled. They've finished the bureaucracy, they have their apartment, they have a job and they ask themselves, "What's next?" There is the potential for loneliness to creep in – it can be very difficult to integrate yourself into a community. I've seen people returning to their countries of origin because of this.
People are craving community events and initiatives.
Samantha: Why speed-dating?
Eden: I know that a lot of people are frustrated with the way the dating world is at the moment. I have a lot of friends who are completely fed up with the dating apps. I'm really interested in dating shows – the notion of diving deeper than the shallow apps really speaks to me. When I was looking into it, I discovered there were no other English-speaking speed-dating events in Leipzig.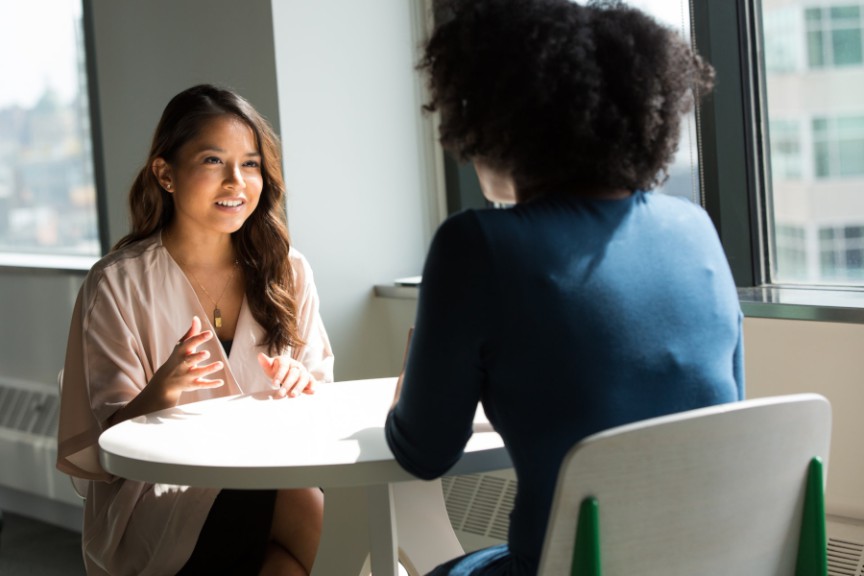 Samantha: So, how does it work?
Eden: The participants will arrive and they will be given a nametag and a card, where they can write down a few notes about each dating partner afterwards. They will then have some time to grab a drink and relax a little bit, because for many participants it is a bit of a new situation. I'll then explain the rules to everyone and…Let the dating commence! Each date will last six minutes and there be nine rounds, with some breaks in between. At the end, the participants will each hand in their cards and after a maximum of two days, they'll be contacted with their matches.
Samantha: What advice can you give to the participants?
Eden: Well, six minutes isn't a very long time. So this is where asking the right questions is pretty important. There will be some suggestion questions on the tables, because obviously people sometimes get nervous.
Being prepared with the right questions really helps with any nerves.
Samantha: How are you making the event inclusive, for example gender, sexuality, age, etc.?
Eden: We would love to be able to cater for everyone and give them what they want. But you can't include everyone and still be successful, especially when it comes to speed-dating. This is a trial and it could definitely grow bigger, to be inclusive for everyone. If you are not part of the target-group for this event and you would like be part of another speed-dating event, please write to us!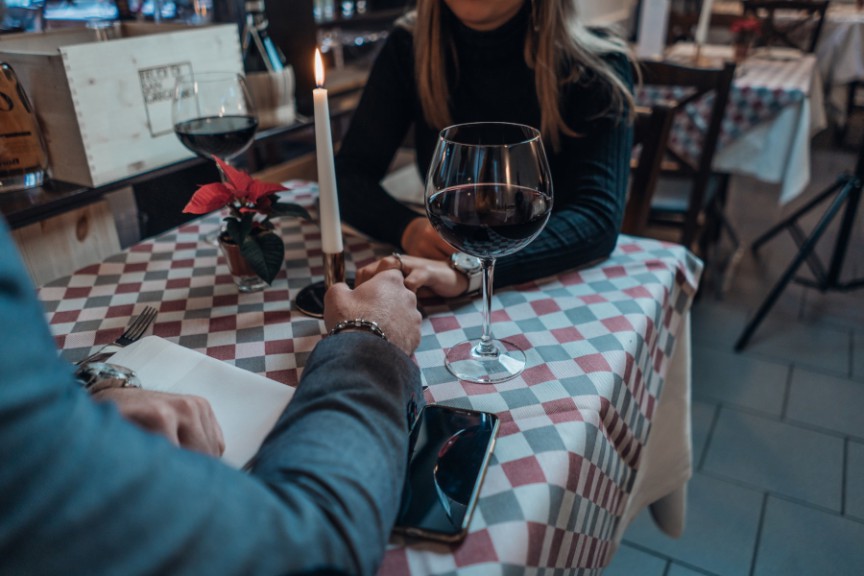 Samantha: Is this event exclusively for dating purposes, or can it also just be a place to connect with people?
Eden: The whole purpose of it is to help people find others. It definitely does not have to stay within the romantic realm. People can attend for the sole purpose of finding friends. We have advertised it in the romantic sense because this is what the target is for many people. However, this does not mean that you can't come out with a good friend.
Samantha: The event is marketed as English-speaking, but I'm guessing people of every nationality are welcome?
Eden: 100 percent, if they can speak English. I'm not saying it's only for the international community either. Simply put, anyone of any nationality who would rather have a partner who speaks English is completely welcome.
So, bid your final farewells to Autumn's subtle glow and prepare yourself for some fiery winter warmth!
If you're interested in taking part in such an event, you can find more information here.