With a cocktail in our hand and the holidays on our minds (in a good way), we'll be waiting to welcome you on Friday, 15 December, with our friends at Baileo. Our Cocktail Holiday Party is a chance to relax, to chat, to meet at least some of the LeipGlo team and hopefully a variety of folks coming from near and far.
"[The venue] was rebuilt and designed by us with much strength and love," say Baileo owners Meylem González and Janine Edler. "We hope you feel as comfortable here as we do and find a place to live out your love of dance."
See, Baileo is a special place, pretty much in the city center (right above the club Elsterartig). It's a (Latin) dance school but also an event venue with a full bar. It's got 450 square meters of space, with a gigantic dance floor, comfy couches, chairs and some tables along the sides. Also complementing the space are stylish chandeliers and lamps, and large windows.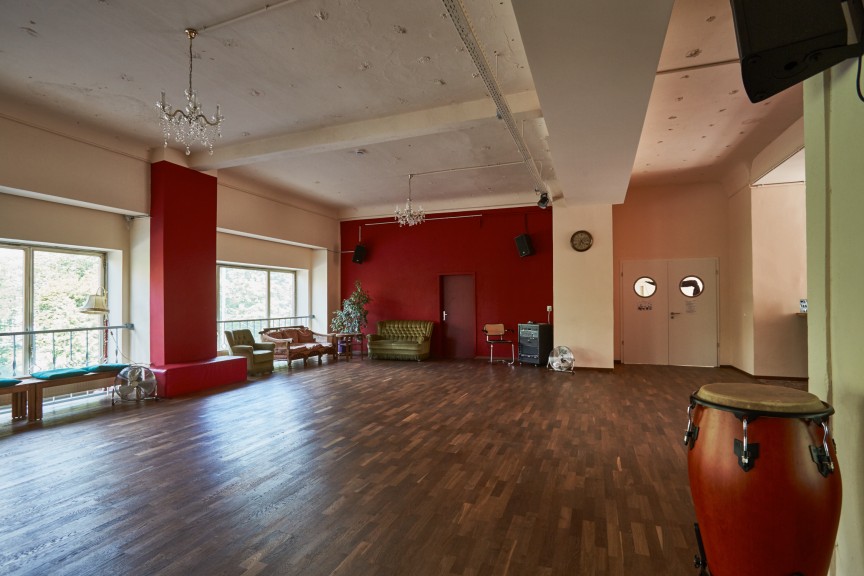 And not less importantly, they've got multiple cocktail and softer drink offers.
Before the holiday rush strikes, we invite you to chill and even party a bit with us (no pressure). Besides having our company, you might be delighted with a few surprises, in the drink as well as performance departments. There will also be a surprise announcement.
One of the draws, or "surprises," is precisely the very reasonable drink price list at Baileo. Cocktails go for €5, long drinks for €4.50, the house wine for €3, beers and wine schorle for €2.50. There will be some snacks available for cheap, too, and you don't pay to get in.
It's a nice way to spend "happy hour" on Friday. There will be some music in the background and, who knows, maybe you'll feel like dancing and letting go after a long week. Because we all know the to-do list tends to grow longer and longer the closer we get to the holidays.
Come celebrate with us the old year, the new year, December, Friday or simply being alive and in Leipzig, over a few drinks (with or without alcohol) at lovely Baileo.
---
Cocktail Holiday Party: LeipGlo Meets Baileo
Date: Friday, 15 December 2017
Time: 19:30-midnight
Place: Baileo – Tanzpassion Leipzig, Dittrichring 17, 04109 Leipzig (2nd floor, above Elsterartig)
FREE ENTRY
RSVP on Facebook so we can have an idea of how many people are coming.
---
Cover shot: Baileo bar during an evening event. (Photo: Adam Markowski)