For a very lucky few like Scott Galvão, their family ties run deep and even after many years have passed, their parents remain larger than life figures in their eyes. Now a successful business owner, husband and father in Leipzig, Scott on a recent evening stood proudly at the center of the room at Club International, delivering the inspiring story of his own personal hero: his father, Henrique Galvão.
Our parents, for many of us, can seem like gods while we're growing up. However, once adolescence sets in, these mighty beings fall from their pedestals. And perhaps we go away to college, gather some of our own experiences, and return only to realize they are just people. Ordinary people with hopes, dreams, regrets and shortcomings.
Sometimes this realization makes us come closer together, and other times somewhat apart.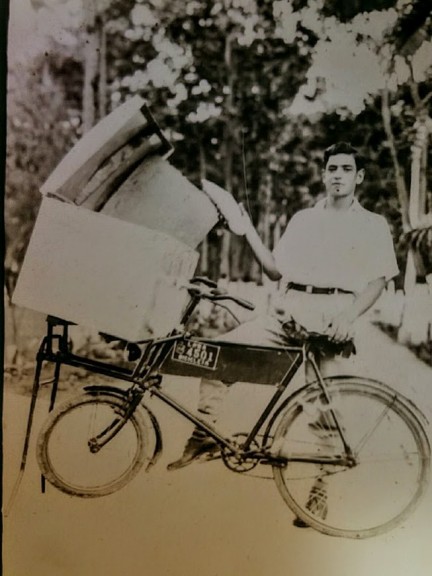 As a captivating storyteller, Scott Galvão aptly and carefully crafted his father's story to leave the audience in the English Lounge not only with a memorable tale, but also with golden nuggets of his father's hard-won wisdom and experience.
Henrique Galvão was born into a very low-income family living in the Portuguese countryside. The need to seek a better life took Henrique to Venezuela in the 1950s, to France in the '60s, and to the United States at the end of the '60s. Armed with less than primary education, but with a strong will to succeed, he worked in construction, in selling ice cream on the streets of Venezuela, and as a waiter in a hotel.
In short, Henrique took every job he could. He even sold donuts to Portuguese businesses in New York City.
In the United States, Henrique found love – not for the first time, but a lasting one. In fact, Henrique moved to New York from France, leaving his girlfriend there, to reunite with his former childhood neighbor from Portugal. She was "promised" to be his wife back in the 1940s, following conservative Portuguese traditions at the time.
He arrived in New York City – having sailed on the last voyage of the Queen Elizabeth cruiser – with the expectation that they were destined to be together. But then he found out that his childhood sweetheart was in a complicated relationship herself. They would not live happily ever after.
Henrique was about to return to France when he met, by chance, a Spanish-speaking American woman who came from Massachusetts. It was actually supposed to be his last night out in the Big Apple. Fate ran its course, and he married her a few months later, going on to raise two children with her. He was also an entrepreneur, though.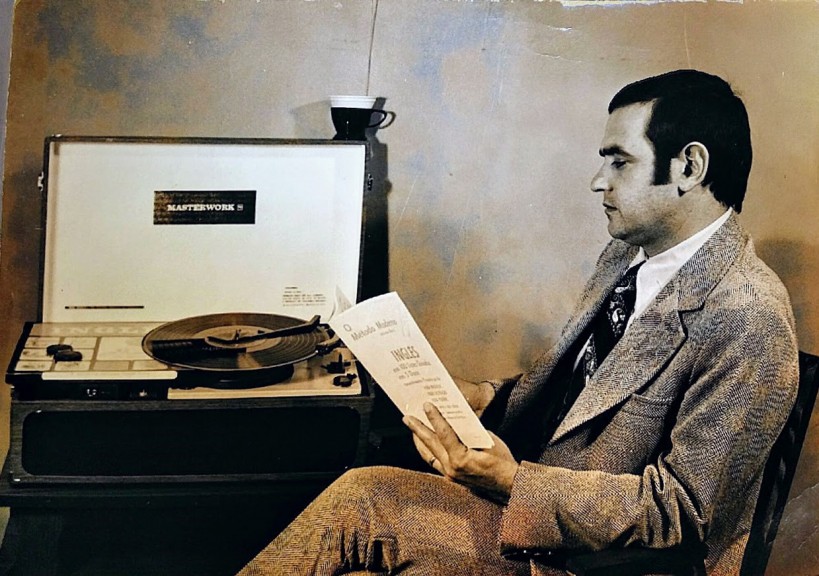 Henrique opened a store near Boston that catered to the Portuguese- and Spanish-speaking communities in Massachusetts. Eventually, in the year 2000, he settled back in his native Portugal to enjoy his golden years.
One man's story becomes another man's legend, as was the case with that of Henrique.

Perhaps we are all familiar with moving from place to place for economic opportunities, but how many of us can say that we've left everything we've known for love? Henrique Galvão's story, as told by his son, reminds us that although things don't always go according to plan, the power of hard work, perseverance, patience, and a little bit of luck can lead to an almost fairy tale type ending.
As I sat there listening to stories of perilous travel and incredible chance encounters, I realized that the power behind Scott Galvão's narrative was not in the inspiration it created for him alone, but the bigger picture his father's life represents.
Henrique is one of millions of people who at one point or another decided they needed to follow their hearts (sometimes literally) wherever it would take them. This is not always in the romantic sense, but can also mean following the path to where one feels best, and where opportunities for growth are most plentiful.
Though that "love" element is not yet present in my life, I can speak from the personal experience of having studied here in Leipzig during my year abroad – and leaving again for New York with a strange feeling of Heimweh, or homesickness, inside. The German word for "wellness" is wohl, or sich wohl fühlen, but this isn't just a passing, superfluous wellness.
It's a kind of wellness that goes into your bones, as if you've found your place. Perhaps it's closer to the English word "contentment." As a native Spanish speaker, I can't help but notice the linguistic cognate of "contentment," which in Spanish is contento, meaning "happy."
Perhaps you have already felt this "happiness" somewhere. If that is the case and you remain connected to that happiness somehow, fantastic. Hold on to it, it's a pearl of precious price. Henrique Galvão found it.
But if you haven't yet felt that "happiness," I would encourage you to consider when exactly you think you'll get around to finding it.
Remember: Not all those who wander are lost.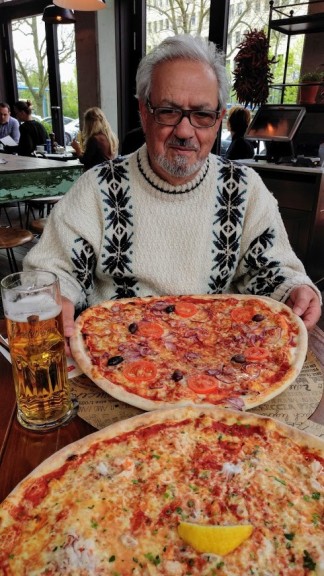 Yes, many of us who are here are very, very fortunate. Nothing makes that clearer than the present climate where millions are being forced out of their homes and made to start new lives in strange lands.
Yes, perhaps not all of us leave to follow our hearts and dreams. But if we, who are fortunate and able to seek, do not, we will also never know the many good things we can then create and share with others. Who is to say there is not a way your personal search can help provide the answers to many of the problems plaguing the world today?
I remember reading once that courage is not the absence of fear, but rather the continued pursuit of a goal in the face of that fear. If Henrique Galvão's story has reminded me of anything, it's that some of the most rewarding experiences in life are waiting for you on the other side of that fear.
As Robin Williams said:
You're only given a little spark of madness. You mustn't lose it.
By Alejandro Estrella
---
If you'd like to nominate an ordinary person with a cool life story to be featured on LeipGlo, please write to us at contact@leipglo.com.
---
Cover shot: Henrique Galvão (right) in his youth. (Picture courtesy of Scott Galvão)