As a big fan of drinking different styles and creations of craft beer, I was happy to find a few great spots here in Leipzig.
I explore three different places in this article, and include a story sharing my experiences with each of their beer cultures.
---
I follow my Google Maps as it tells me when to turn left and when to turn right, to finally reach Leibnizstraße. I know that I am almost at my destination – I've reached the street, just a few more blocks straight ahead.
I vaguely know this area of the city, since I visited the Leipzig Zoo last fall and I know there's a big forest in the area.  How did I not realize there was an exceptional craft brewery here in October? That warm sunny afternoon, I would have loved to enjoy a cold, refreshing beer on the way to visit with some animals.
Alas, I now know this gem.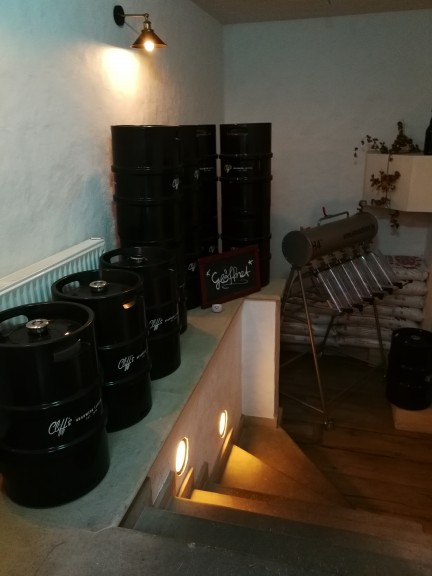 I see the sign on the sidewalk. The chalkboard writing tells me I've reached my destination.
Finally, the brewery I've been intending to visit: Cliff's Brauwerk.
I open the large, wooden door, see the stairs below me and hear light German chatter of folks clearly enjoying themselves. I follow the sounds, and turn the corner to see a friendly smile from the bar.
Jacob, an apprentice at Cliff's Brauwerk, greets me with pleasantries. I mention how this is my first time at Cliff's, and how I am curious about the beers they are currently pouring. Jacob tells me that they circulate four draft beers at a time, offer bottle purchases and larger bottle purchases (known as "growlers" to us Canadian folk).
I sit down at one of the re-purposed barrel bar tables and ask for a glass of the Pils. Normally, a Pilsner is not my style; I often find they're watery-tasting, lacking in flavour. But not at Cliff's.
I have never been this impressed with a Pils before. It is one of Cliff's flagship beers, and I know why: it's simply delicious! It has a well-rounded, robust flavour of crisp freshness. I can only describe it as a reminder of taking a bite out of a crisp fresh apple, picked right off the tree.
At the time, Cliff's was also circulating a Red Ale, Brown Ale, and IPA (7% strong). Each of these four beers had distinct flavours that were wonderful to taste and very affordable to drink. I enjoy going to Cliff's to have light conversation with a friend or two, simply sit and enjoy a beer, or even have a bit of a conversation with folks at a surrounding table.
Next, finding a place that supports multiple craft breweries from in and around Europe turned out to be an exciting adventure. You will find such a delight at Leipzig South, just as you begin to enter Connewitz.
It is easily accessible by tram through Südvorstadt, or by walking north from Connewitz. Or if you're attending the nearby HTWK, you literally just have to walk around the corner.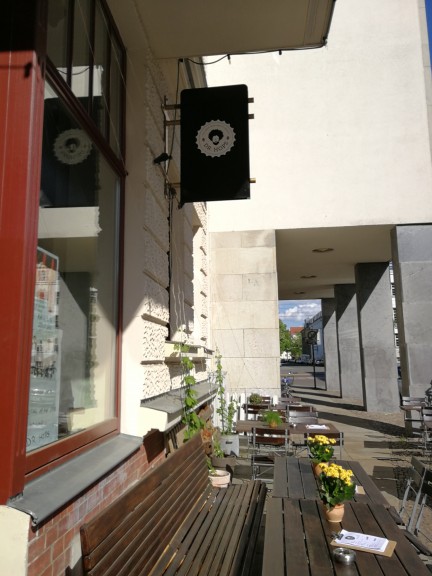 Dr. Hops has a fun-designed sign, looking down from above, attached to the building.
It felt like Dr. Hops graciously awaited my presence. From the moment I turned to walk down Eichendorffstraße, I knew I would enjoy this establishment.
I opened the door, walked in and met Stine Täubert, one of the three owners of Dr. Hops (along with Franz Uhlig and Cristof Petrick).
Stine was polite and knowledgeable. Their establishment serves over 60 craft beers in bottles, and rotate six taps from different European craft breweries. I have only experienced some of the rotational drafts thus far, but I am excited to also sit and enjoy some bottles.
Dr. Hops often offers different sorts of events, ranging from Bier und Kuchen ("beer and cake") Sunday afternoons to beer tastings, and partner events with breweries and food establishments.
In warmer weather, you'll be able to sit on the sidewalk at one of their tables, or you can choose to stay indoors all times of the year.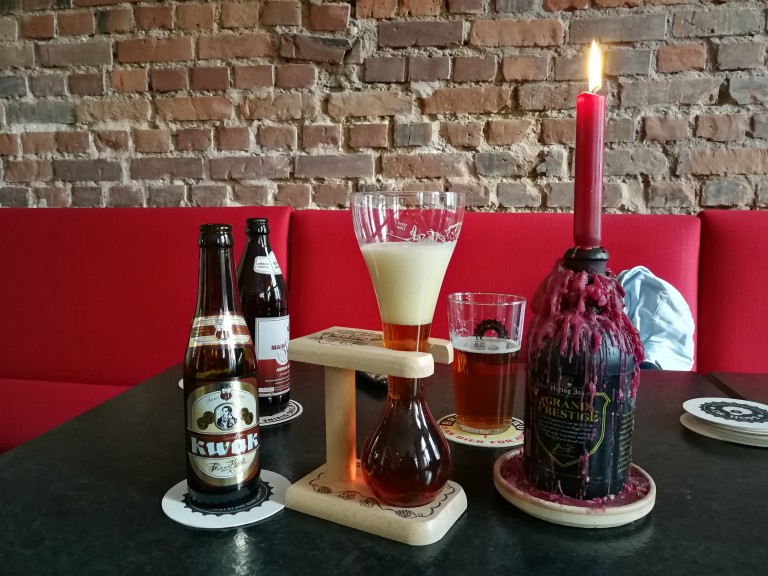 They have red candles on each table, which creates a calm and cool atmosphere. And they show exposed brick, highlighting the original architecture of the building.
The staff are approachable and helpful when you are trying to choose what kind of beer you feel like drinking.
Many of the wonderful spots in Leipzig, or in Western Europe for that matter, tend to be off some small street – where you probably wouldn't know it unless you knew to look for it. For example, I had simply walked past the next spot on my list, during my first venture out to try some local Leipzig beer.
Wandering down the side streets of Leipzig, you will find Goldhopfen west of the city center, on Kolonnadenstraße.
It was the first specialty beer bar I found in Leipzig, in the fall of 2017. I got to know Juliane, the manager at the time. Goldhopfen serves the Weisse Elster beer (named after the Elster River flowing through Leipzig), and rotates another draft beer or two, while also serving several kinds of craft beer in bottles.
The Weisse Elster brewery had been paired together with Goldhopfen. While they are now separate entities, the pub continues to serve these wonderful beers on draft.
Jann and Cathrin von der Brelie, owners of Weisse Elster, participate in gypsy brewing. The beers are made using another brewery, where they have access to the equipment and make their own recipes. This gives them the opportunity to create the flavours they like while not being restricted to brewing in one specific place.
Weisse Elster creates a Pale Ale, Pils, IPA, and Red Ale, whose bottles you can find at different supermarkets (including Konsum and Edeka). When I spoke with Juliane about the beers, she mentioned that the Rotes Ale (Red Ale) uses cascade and summit hops, which are mostly grown in the United States. Doing this changes the variation of the traditional style of beer.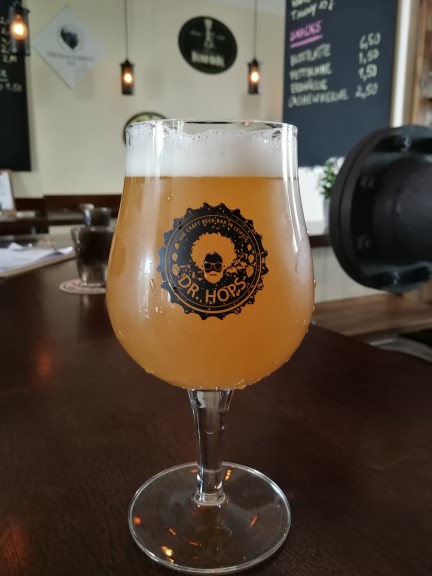 Using hops, or other ingredients, from a different country or region allows craft brewers such as Weisse Elster to be experimental with the signature taste of a particular beer style.
Part of what makes craft beer so great, in my opinion anyway, is the international connections that it creates and encourages. Each of the places listed here – Cliff's, Dr. Hops and Weisse Elster – participate in global exchanges by choosing to use different ingredients, by partnering with other breweries and establishments, and by supporting other breweries' products.
Craft breweries, pubs, and tap houses can give a sense of openness. It comes from their own experiences with different cultures and respecting other traditions and methods.
Indeed, the uniqueness brought out by experimenting with beer creates an experience in itself.
---
Prost! Do you have any favourite beer spots in Leipzig or styles of beer that you love?