The opportunity to play golf, to spend hours on green fairways, is a privilege still more associated with a vacation in Florida than with a stay in Leipzig. While Leipzig quickly catches up to the sunny climate found in Florida, it also makes its strides in catering to lovers of this sport: There are now four major golf clubs in our area.
As someone who picked up the sport a few years ago and really enjoys playing it at clubs in Machern and Markkleeberg, I was able to get some insight into the local golf scene from the very people running these two clubs.
Let's start with the cozy, nine-hole golf course just south of Leipzig.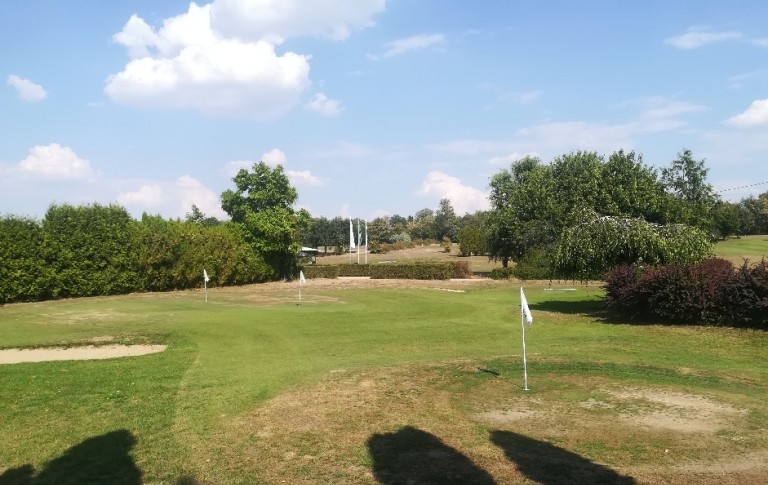 Czech-born Peter Nitra, who runs Golf Club Markkleeberg, told me over a cup of coffee in their cozy restaurant lounge that, "in the early nineties [our club was] rather modest with just one driving range at first and an operator who went bankrupt in 1995. Given the circumstances, taking over as operator at that time seemed more like a compromise to me at first."
That compromise seems to have paid off, as the golf course expanded quickly by adding three holes in each of the following two years, and ultimately ending up with nine holes in 1997. Looking at it now, it is a well-maintained course located in a scenic and charming setting next to Cospuden Lake.
Although Nitra considers the golf boom in Germany to be over, he is pleased with the membership development in recent years.
Having just recently celebrated its 25th anniversary, Golf Club Markkleeberg now has about 480 members. Of these, 380 are adult players, the remaining 100 being youngsters.
"The location here at the Cospuden Lake, with its proximity to the city, is a strong marketing tool for us. Additionally, our annual membership fees are comparatively low, which is another unique selling point," said Nitra.
He added that holding weekly tournaments, with an average of 50 players participating, help ensure a positive cash-flow for the club, which is expensive to manage: "Running the nine-hole facility costs a quarter of a million euros annually, so we really need that incoming revenue."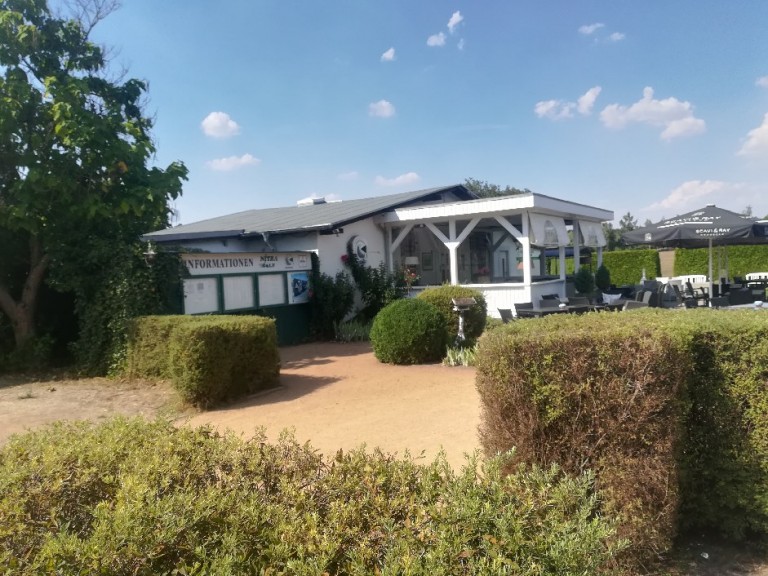 The club tournaments are open to players of all skill levels. There are also weekly training sessions for novice players trying to obtain the handicap permission required for playing on a golf course, or for more experienced players wanting to improve their handicap.
Despite these challenges, Golf Club Markkleeberg has found its niche as the only nine-hole golf course in the Leipzig region, according to Nitra.
"Time is a luxury, especially for those people holding a job, and we fill that niche with our nine-hole golf course better than with an 18-hole course. You get a unique golf experience here without having to sacrifice too much of your time," he concluded with a confident twinkle in his eyes.
Another golf club to the east of Leipzig brings you the full 18-hole experience.
With a regular 18-hole course and complemented by a six-hole training course, the Machern golf club has different hurdles to climb in maintenance and costs.
"250,000 euros simply won't cover the annual expenses for us," said the Golf & Country Club's managing director, Andreas Kunz, while I chatted with him and his Head Pro Alexander Kessler in their elegant restaurant lounge. The annual expenses start with nitty-gritty aspects, such as keeping the golf course's fairway playable throughout the season and providing excellent culinary services for its players.
Kunz immediately revealed that the higher costs mandate intensive marketing efforts to attract and keep members of the Golf & Country Club.
These efforts extend beyond the region, as guest players coming from outside Leipzig have become an important customer group in recent years: "A lot of guest players sign up at our club tournaments, and it has become a good source of income for us."
In its drive to continue appealing to those guests players in the future, the club has successfully made use of social media and has even put out its own golf magazine. As Kunz explained, "these channels of marketing are vital to ensure that we also have a presence outside of Leipzig's immediate region and attract players from other regions."
Just like at Markkleeberg, well-organized and competitive golf tournaments continue to play a major role in generating income and keeping golf players committed to playing at the Machern club.
"We not only run tournaments for leisure-time players, but also for professional players, [such as] on the European Challenger Tour taking place in early August. Aspiring player participation is quite instrumental in giving our club an image extending beyond the local scene," said Kessler, the club's head golf pro.
Joining a team at the club to compete against other teams in the region is another popular option for the more serious-minded players.
According to Kessler, "team play is available for men and women at all age levels. Women, with five competitive matches, have a slightly lighter schedule than men who compete every two weeks."
He further elaborated that playing once a week generally suffices for the average player to keep his handicap. The more ambitious players, constantly striving to improve their handicaps, have to put in two to three practice sessions per week.
"The skills required to become a good golfer are no different than with most other sports involving a ball," said Kessler, similarly to what I'd heard from Peter Nitra at Markkleeberg. "Those consist of having a good feeling or touch for the ball and good body coordination, especially hand-eye coordination."
I asked Kessler, as the Machern golf club's teaching pro, about activities going on to promote talents at the club. He then mentioned his academy, whose training program has produced two young local players now competing professionally. And just like at Markkleeberg, handicap-related training sessions are available for both beginners and seasoned players.
Investing in one or two practice sessions per week isn't too much of a burden on a golfer's schedule.
Both clubs offer free trial courses with professional instructors for people considering taking up the sport.
More experienced players, or those getting back into golf, should also be able to get their money's worth when entering one of the clubs' many tournaments. Along with the chance to compete, participants get to mingle at a buffet and other social events held afterwards.
As a golf enthusiast myself, I recommend you take the chance to enjoy the sport and meet new people at these clubs. If you are new to Leipzig, it gives you a chance to join the social scene while pursuing a new or old hobby. Why not give it a try?