Updated: 29 September 2019
More than 60 people showed up, and more than a dozen performed (some alone, others together) at our most recent Cocktail Open Mic. It's now been almost two years since we started organizing these open performance evenings at Baileo Tanzpassion, each warmer and more electric than the previous one.
The diverse talent of the people who come to the stage is just as contagious as the audience's friendliness, support and appreciation. There's always applause. Strangers come over and talk to each other, and friendships begin to be formed over the performances or shared taste in cocktails. That seemed to be especially true on our one-year anniversary.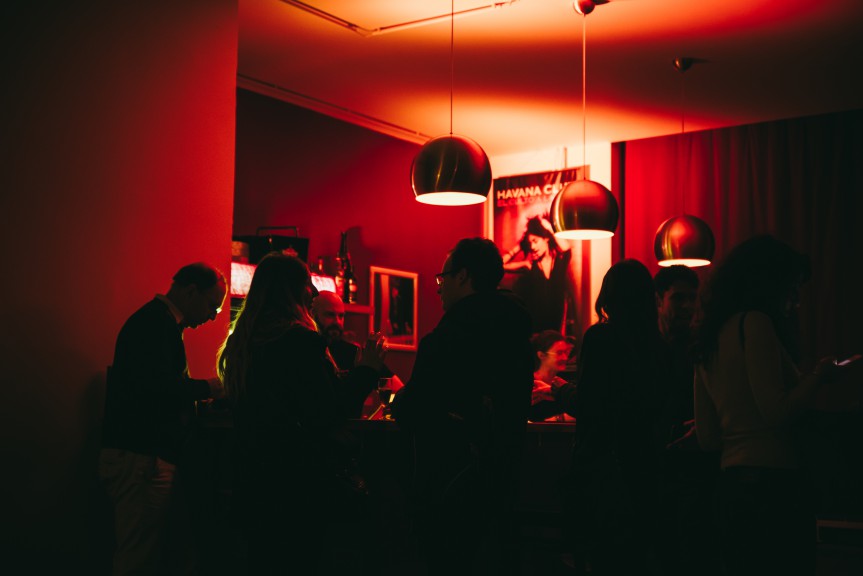 No one kept to themselves.
Some performance highlights on our anniversary
In contrast to the previous evenings, we only had one headliner in February 2019: Shawn Segundo, perhaps our open mic's most loyal audience member and performer. The enthusiastic hip-hop dancer, longboard skater and improv speaker continued his tradition of on-the-fly comedy involving his Asian background, with a very relatable tale (at least for me) of feeling like an awkward outsider hitting the snowy slopes for the first time.
Since the headliner performance took no more than 15 minutes, more people than usual had a chance to do more pieces. Including another standup comedian, a young American woman who enthralled us with a few of her dating adventures in Germany.
I think it's precisely this sort of spontaneity – coupled with quality – that makes the open mic evenings so magical. Along with the diversity of styles and cultures, of course.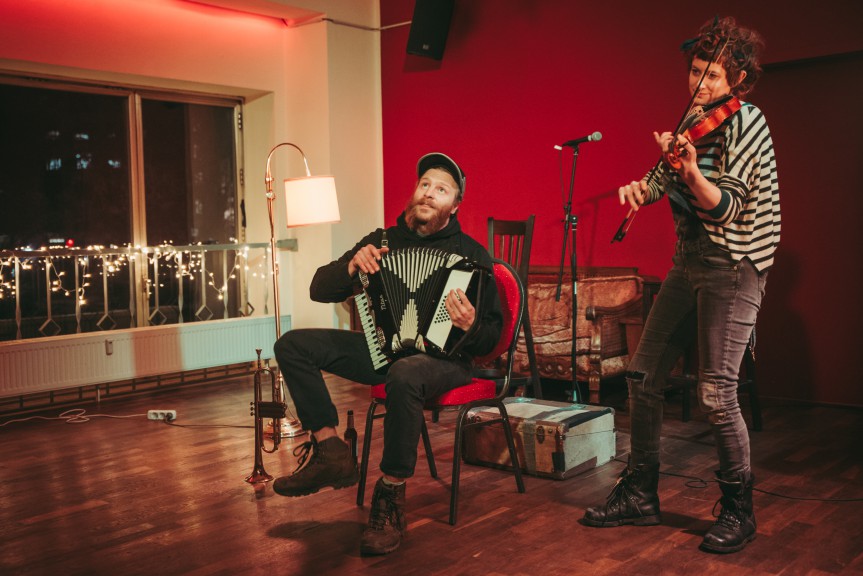 This time, we also watched a Turkish singer perform in angelic harmony with a multi-instrumentalist from Honduras. We stomped along with a violin- and accordion-playing Canadian folk duo, and were captivated by German spoken word and by indie pop. Then nostalgia took over as Solomon, from Gabon, performed R. Kelly's "I Believe I Can Fly."
We also got to dance a bit, as an Italian named Paolo channeled Billy Joel and his "Uptown Girl." Really, if you closed your eyes, you'd think the timeless piano man himself was there.
Another Italian, Vanessa, recruited a friend to accompany her live. Her singing blossoms more and more each time she takes the open mic stage. And we just love hearing the Italian ballads.
Who else will we meet and become fans of next time?
We hope this short narrative and photo gallery encourage you to come and find out too.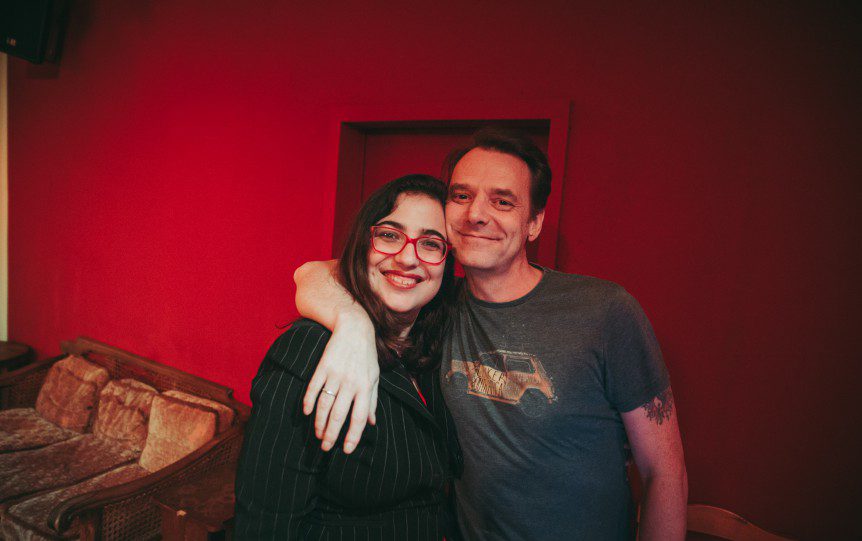 ---
Cocktail Open Mic Vol 10: Ten things I love about you
Friday 8 November 2019
LOCATION: Baileo – Tanzpassion Leipzig is right upstairs from the club ELSTERARTIG (SECOND FLOOR). Dittrichring 17, city center
HOST: Peter Seaton-Clark
Performers sign up at door and get in free, plus one free drink of their choice.
BYOM – bring your own music
5€ cover | 3€ reduced
Includes welcome drink until 9 PM