If not now, then when?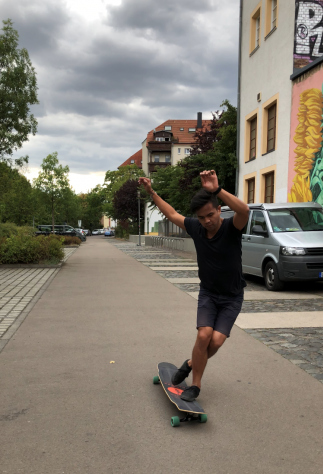 Here we are again, about to start yet another epic year. And with said start, the cliches of every new year will once again be upon us:
This is the year I'm finally going to get into (or get back into) shape.
Hello 2019, the year when I will quit smoking.
New year, new me. Time to quit my job and go travel the world!
Now, don't get me wrong, I'm not hating on you if one of these things is your goal in 2019. They're all good goals, and they're all admirable. What I will hate on you for is lack of accountability. That's unfortunately the kind of conditioning I've had in life, because in my 34 years of existence, I've seen a lot of people say things at the start of a new year, only to have completely given up on those motivations and goals on or around January 9th.
So why not just skip that painful process, and instead of trying to embark on some massive life-altering change, just push yourself out of your comfort zone a little bit? To make it even easier, I'm going to serve an easy suggestion to you on a silver platter: Venture off into the world of dance.
Dancing? What does that have to do with anything?
Too many people write off dancing too quickly. It's an amazing social activity. Depending on the style, it can be physically demanding and rewarding, and most importantly, it can help you embrace change. I've heard basically every excuse:
Dancing? No way, I've got no rhythm.
I don't have anyone to dance with.
I'm too old / young / fat / skinny / etc. to start dancing.
Well, to put it lightly, those are all crap excuses rooted in insecurity. Anyone can learn a new skill if the desire is there, and throwing yourself into dancing in 2019 can help you break down some self-barriers in all areas of your life.
Regarding my dancing origins (if they can even be called that)…
I'm the type of person who leads a somewhat eccentric lifestyle. I'm a vegan, I work with startups, I ride a longboard, I do amateur stand-up comedy, and I enjoy dancing. I always have enjoyed dancing – didn't matter if it was good, bad, ugly, weird, or just plain questionable, dancing and finding that beat has always been something that I've been fond of.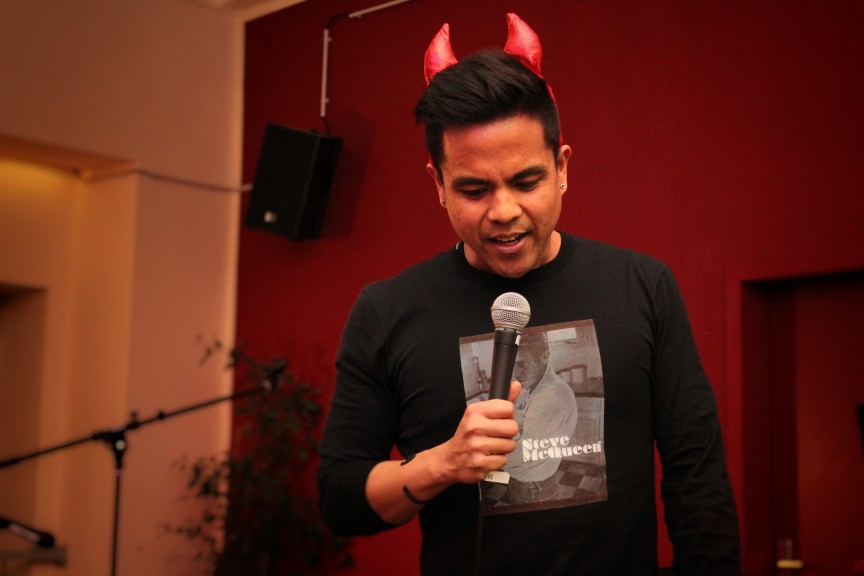 Now, just because I enjoy it, doesn't really mean I am good at it, or that I excel at it. I mean, my experience with any kind of coordinated dance is actually extremely limited.
As kids at family parties, we would try to break-dance on sheets of cardboard in the basements. In high school back in the late 90's and early 2000's, the other Asian kids and I would meet after physical fitness class and attempt to put together some random choreographies.
Much later, in 2014, I did a super basic salsa course in Munich when I first moved there, in hopes of meeting new people. After the salsa course, I never continued with it, and just kind of did the "fake it 'til you make it" moves at salsa parties to still have a fun time. Proper choreography and hip hop, I hadn't really touched since 2001, but the foundations of hip hop moves have somewhat stuck with me and sometimes I still could sway around as such in clubs and whatnot.
Then enter 2018, the return of dance (don't call it a comeback)…
Something clicked in 2018, and in the second half of the year, I basically just started dancing all over the place. And for good measure too – I needed something to expand my horizons in Leipzig.
You see, I'm the Marketing Director at the SpinLab, a startup accelerator here in the city. I adore what I do and the people I'm surrounded with, but I needed something to break me away from that world in Leipzig. I was literally talking about startup stuff at all times and everywhere I went in the city. I needed to embrace something that I also could be passionate about, and that had absolutely zero to do with startups.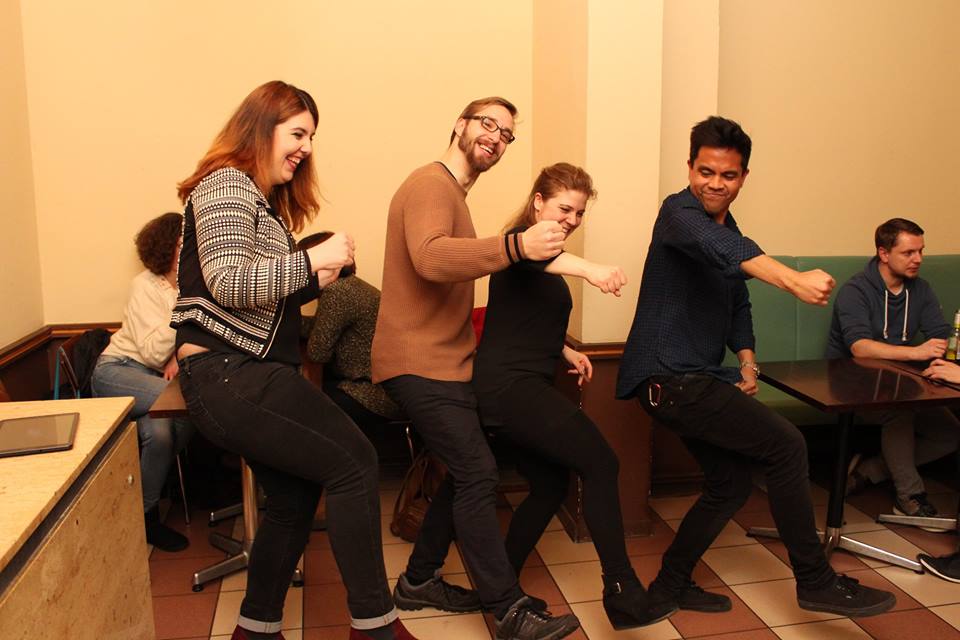 It's in 2018 that I discovered longboard dancing, which I consider destiny, because it took speed and downhill inclines, which I despise, out of skating, and added dancing, which I love, to skating. I've done a couple workshops with the new hobby – in both Berlin and Fuerteventura in 2018 – and I'm totally hooked on it.
I'd imagine a majority of readers aren't familiar with what longboard dancing is, and it's far too hard to describe in words. So if you'd like to see this in action, I'd recommend watching the following video:
In the last quarter of the year, I also signed up to join another beginner salsa class. This interest was slowly woken up again, thanks to my active participation in Leipglo's Cocktail Open Mic Nights. The events are held at Baileo, a dance studio in Leipzig, which also offers various classes in a wide number of dance styles.
After a couple of speaking performances at the dance school, I decided it was time to continue what I'd started in Munich. Plus, salsa can be found all over the world, so I figured it was a good dance to start with because of its utility.
Through my involvement with salsa at Baileo, I discovered they also offer a hip hop class. As soon as this knowledge was acquired, I started partaking in those classes as well, because I wanted to see if I could wake up some of those teenager skills again. The thing I love most about hip hop is the feeling of synchronization with the other dancers, and that you can take elements of hip hop dance and use them in a normal club or party setting.
So here's why dance is a good medium for embracing change.
Between the various classes, workshops, parties, and performances in the studio, a good chunk of my life is being shifted to spending time dancing, and I'm completely happy with that. You take something as universal as music and you add body movement, and you've got something powerful that can change you and your perspective on life in this new year.
View this post on Instagram
1. Dance > Background: This is my favorite element of it all. Everyone there is just there to do exactly one thing, dance. It doesn't matter if you're German, Brazilian, young, old, light on your feet, heavy on your feet, clumsy, graceful, or whatever else. EVERYONE at the dance studio is there to get better at something, whether they're setting foot in there for the first time, or if they're one of the seasoned instructors. The dance studio becomes a safe haven for everyone just looking to have a good time, and learn a new skill.
2. Dance > Language: They say music is the universal language; then dance is the key that unlocks perfect fluency to this language. In fact, there are quite some people in the dance studio who don't speak German, and they get on just fine. Why? Because spoken word is no longer relevant when you're dancing – you speak flow and beat. That's something you can take with you anywhere.
3. Dance opens up new worlds: If you're struggling to expand your social circle, by all means, dance can help you out with that. Especially in Leipzig, there's a wealth of dance events and workshops happening regularly that before I would've had no interest in, or felt I didn't have the required skill level to be able to participate in. That's all gone now; to me, it doesn't matter anymore if my skill level isn't where it needs to be yet, it's about chasing and conquering that next level of flow and beat.
I will also add that it's a common misconception that you have to join a dance class with a partner. That is completely not necessary! Yes, I did join the salsa class with a friend, but we don't dance together all the time, and sometimes we're not even in the same class during a given week. But the end results would have been just the same if I'd joined alone.
I find myself with a smile on my face that I cannot remove every time I leave the dance studio, and that's something I've been grateful for closing up 2018, and something that makes me excited to keep on with it in 2019.
So, you think you wanna start dancing Leipzig?
Then do it! I'm here for you. The LeipGlo is here for you. All you've actually gotta do is, have YOU be there for you. It doesn't have to be in a dance studio; maybe you can even start with some YouTube tutorials. That's how I first started longboard dancing!
The main thing is to find a style of dance that fits who you are as a personality, and start there. Once you get over your initial shyness with moving your body in ways you haven't before, I guarantee you'll want to keep going with it.
For those who now have an interest in starting up in the studio, I can highly recommend Baileo in Leipzig.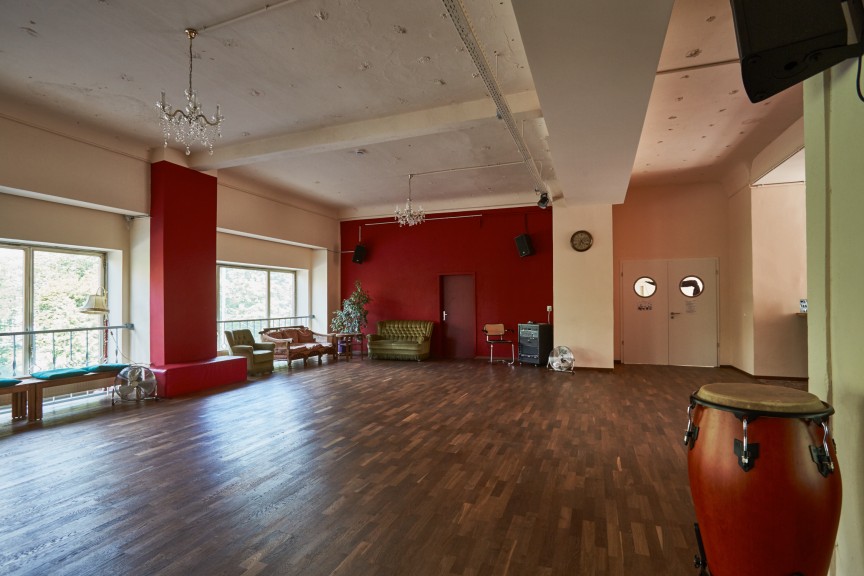 I'm not affiliated with them in any way, other than being an exceptionally happy student there. They're central in the city, have what I consider fair pricing, and have super flexible schedules.
If you want to follow my path, I started with:
1. Beginner Salsa 10 Lesson Course: These classes are geared towards adults who have no previous salsa experience. They take place on Mondays from 19:00 – 20:00 (subject to change), and the instructor I had was Meylem.
Meylem is originally from Cuba, teaches basically all the forms of Latin dance and ballet, is completely enthusiastic in every class, and is really great at explaining steps as they get more complicated. She's always motivating her students, and really has the perfect attitude and experience to be a great dance teacher. She is also one of the co-founders of the studio, so maybe you'll even see her at the LeipGlo open mics, leading spontaneous group salsa lessons after all the mic performers have been on stage.
2. Adult Hip Hop: The adult hip hop classes are on Tuesdays from 19:00 – 20:00 (also subject to change), with the extraordinarily talented Mandy. She's been teaching hip hop and freestyle dance for a while, and even designs the choreography for dance productions such as the highly praised Pflegegrad 5 Production in the LOFFT Theatre in Lindenau, which took place this past November.
The hip hop classes are choreography based, meaning you don't need a partner to dance because you dance as a group. They're laid back, a good workout, and we laugh a lot in there as we dance – a really great environment overall. Anyone can join these at any level, as the class will automatically adjust to make sure everyone can make sense of the moves, and have a fun time and get to learn what hip hop dancing is like.
But it doesn't end here. The studio offers, I believe, a total of 14 different styles of dance. There will be new classes in 2019. So definitely check it out and get inspired.
I'd be excited to hear how dance has changed your world.