The COVID-19 pandemic forced us to organize job-related events online for a while. But now we can finally see each other in person again in a big hall. We're glad to announce that our job fair is back offline, live, and in color!
The Leipzig Glocal Job Fair is back on October 17th, 2023 at its original venue, Halle D at WERK 2, Leipzig South.
This highly anticipated event promises to bring top employers in Leipzig together with diverse talent in a friendly, laid-back environment. The spacious and welcoming venue sets the perfect stage for the fair, creating an atmosphere that encourages networking and meaningful conversations.
Held semi-annually in Leipzig venues and now back for its fourth edition, our job fair offers a unique opportunity for individuals of various backgrounds and companies with local headquarters or branches to connect.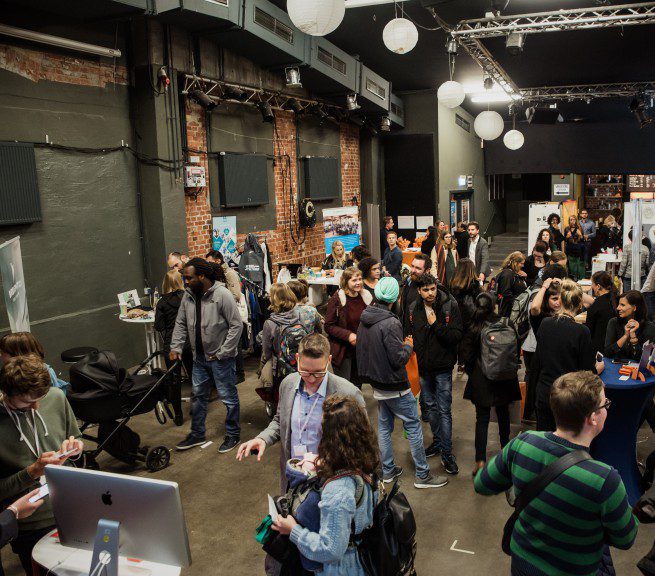 As we know, Leipzig and its surrounding region have experienced rapid growth in recent years. But despite the presence of myriad job search engines and job fairs, companies and potential employees still tend to struggle to find the perfect match. This disconnect often leads to frustration and can result in many leaving the area in search of better opportunities elsewhere, such as Berlin.
Recognizing this challenge, we at LeipGlo.com have taken steps to bridge the gap between job-seekers and companies both through our popular jobs page and job fair series, happening since 2018.
Our job fair is committed to embracing and nurturing talent from all backgrounds. Leipzig, with its vibrant international community, serves as an ideal location for individuals seeking both professional and personal growth. By attending the fair, job-seekers can connect with companies that value diversity and are actively seeking to create inclusive work environments.
The Leipzig Glocal Job Fair 4 will serve as a meeting point for local and international talent, creating a dynamic and culturally rich environment. Attendees from all over the world have the opportunity to engage with each other right here in our neck of the woods, fostering a sense of global community within the Leipzig job market.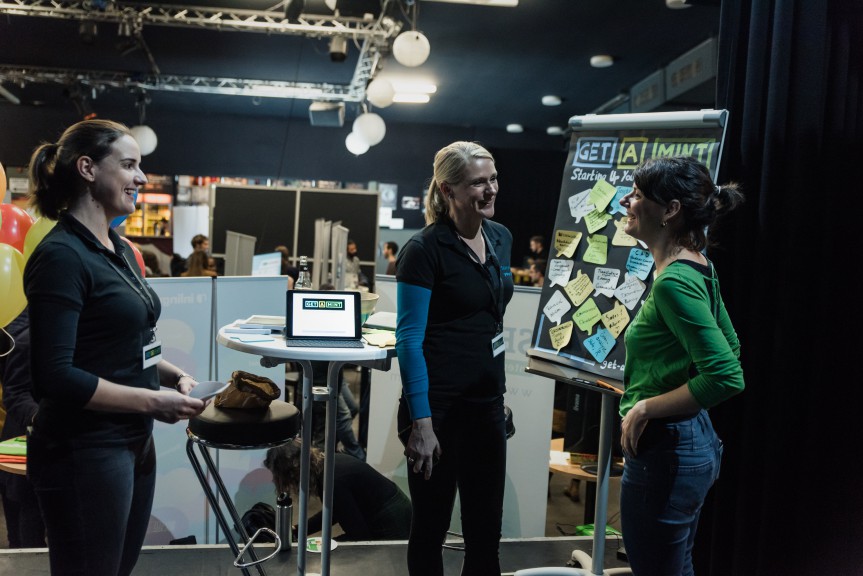 Indeed, other job fairs are also happening locally this season. But ours has a reputation for being less formal and more personal than other, larger-scale events of this type in Leipzig. If you've been before, you know you can grab a drink and network with others at a tables area. If there isn't a job you're interested in, you still get value by connecting with service providers who can give you training, point you in the right direction, or help improve your life in the city somehow.
In the coming weeks, we will publish articles introducing you to our main exhibitors at the job fair. Right now these are PRISMA European Capacity GmbH, Webfleet / Bridgestone Mobility Solutions, and DHL Hub Leipzig. We've also got Lancaster University Leipzig and Learn and Speak Leipzig with smaller stands. We're all out of platinum stands already, and the list is getting bigger!
We're excited to see you (back or for the first time) and working very hard to put this event together.
Whether you're looking for your dream job or seeking top talent for your company, this fair offers a unique and personal experience that goes beyond traditional job search methods. Embrace the opportunity to network, connect, and discover the wealth of career possibilities that Leipzig has to offer. Join us at WERK 2 on October 17th, 2023, for an event that could change the trajectory of your career or company.
If you're a job-seeker, make sure to book your FREE ticket in advance through Eventbrite. If you're a potential exhibitor, we've still got some space: Write our colleague Elia (in English or German) at elia@leipglo.com or check out our FAQ with more information and a form you can fill out at the bottom.
Besides Eventbrite, you can keep up with job fair-related publications and developments through our Facebook, Twitter or Instagram profiles, or through the job fair's Facebook event page.