Pizza LAB has become iconic in Leipzig since it opened in 2015.
The more-than-just-a-restaurant has countless special touches. It's a not-for-profit social space which makes vegan pizzas using its own homemade vegan cheese and varying bases depending on your dietary requirements. Pizza LAB also boasts an extensive toppings list, including things you never thought to put on a pizza.
Pizza LAB is run entirely by volunteers. Outside of creating what some have called the best pizza they've ever eaten, the space is used for countless social activities, from open mics to yoga and activism seminars.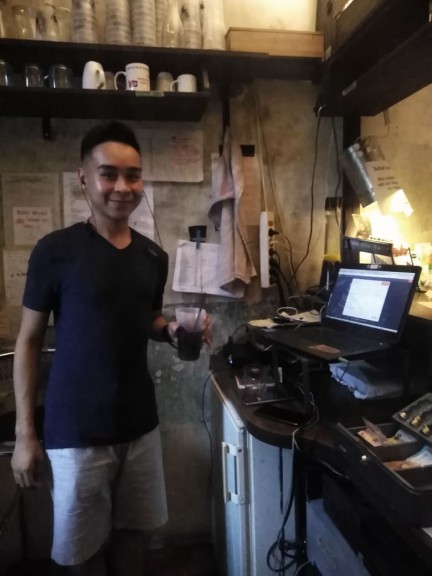 This Lindenau space is one enjoyed by people from all walks of life who find themselves in Leipzig. In the three years it has been run as a social project, Pizza LAB has donated all of its profits to local initiatives.
Now, Pizza LAB finds itself in need of donations to survive.
Pizza LAB is currently in danger of having to close, as it faces the huge task of raising €20,000 in order to redo the current ceiling, so as it make it fireproof. (Editor's note: Noch Besser Leben, another beloved alternative space at Leipzig West, had been facing a similar ordeal.)
The last such permit the Pizza LAB space had was, ironically, for a meat distribution place in 1939. A fire-safety plan is needed as part of the conditions for the required permit.
According to Marenka, the creator of the space as we know it, "we didn't have a certain permit; we have all the others like hygiene, we've registered every single music piece, we do taxes." The sudden need for a pricey fireproof ceiling comes following a formal inspection, which has resulted into having to get the new permit.
Originally a commercial entity, the place was opened in 2015 by a young vegan entrepreneur, and had once before been under threat of shutting down.
"From the day we said we were going to close in 2016, everyday was so packed," Marenka recalls. "Pizza LAB had already become a legend, so people rushed to try our pizza."
The outcry over the possible closure of Pizza LAB back then was so huge that Marenka thought up another plan:
I came up with the social project idea. We thought if we could run it in a social way, a lot of people could interact, volunteer and give their hours. And then we can give something back to the community.
Since its reopening as a social project in 2016, Pizza LAB has donated all the money it has made. "We donate to projects that are local," Marenka explained. "We support projects that promote veganism or animal rights but also anything that is part of a sustainable future or activism."
Pizza LAB's positive reputation has grown and grown since 2016.
Many of the volunteers who run it are new to the city, and looking for a social outlet and community. The project supports local artists by giving them a chance to perform and hosts many fun events like "Yoga through English," "Chilling and Drawing," as well as an open mic.
It also is a space for discussion and debate. Groups like Extinction Rebellion have a weekly meeting there.
Meanwhile, estimates for the cost of building a fireproof ceiling and door in the space have jumped from €10,000 in 2017 to over €20,000 today.
The deadline for raising this money is tight. Many people have been organizing events there in the hope of meeting this target.
"We've had a fancy dress party, a concert; a crew of tattoo artists have said they will do an event and donate the money to us," Marenka says. "I hope [more] people who are here can see the potential in Pizza LAB. If we want a space where things happen that we want to happen, we need to have these free spaces."
Pizza LAB has raised about €4,400 up until now. But much more support is needed.
Marenka further reminds us of the importance of this space to the local scene.
"It's important to realize that this place is a participatory place and that it's us who shape our culture here together. By contributing ideas, we can experiment without the fear of losing money. Pizza LAB can offer so much to volunteers, knowing that you have access to a space, immediately and for free. It gets people going, thinking. We're cultivating our culture as humans; it's very human and very social."
People should donate because they're not just donating to Pizza LAB, they're donating to support this culture, this kind of direct democracy. If only the big investors can pay for these spaces, then it's them who [get to lay out] our culture and our neighborhood.
Having volunteered myself, I found myself drawn to Pizza LAB after attending a yoga course there. At the time, I was even newer in Leipzig than I am now, and was struggling to find a place, to make friends and connect. Pizza LAB allowed me to have a fun social space where I could meet new friends from all walks of life, and experience the undimmed enthusiasm that is a constant in this special spot.
Fellow volunteer Nam says: "Volunteering in Pizza LAB is simply fun. It would be a total shame if it closed; it would be a waste."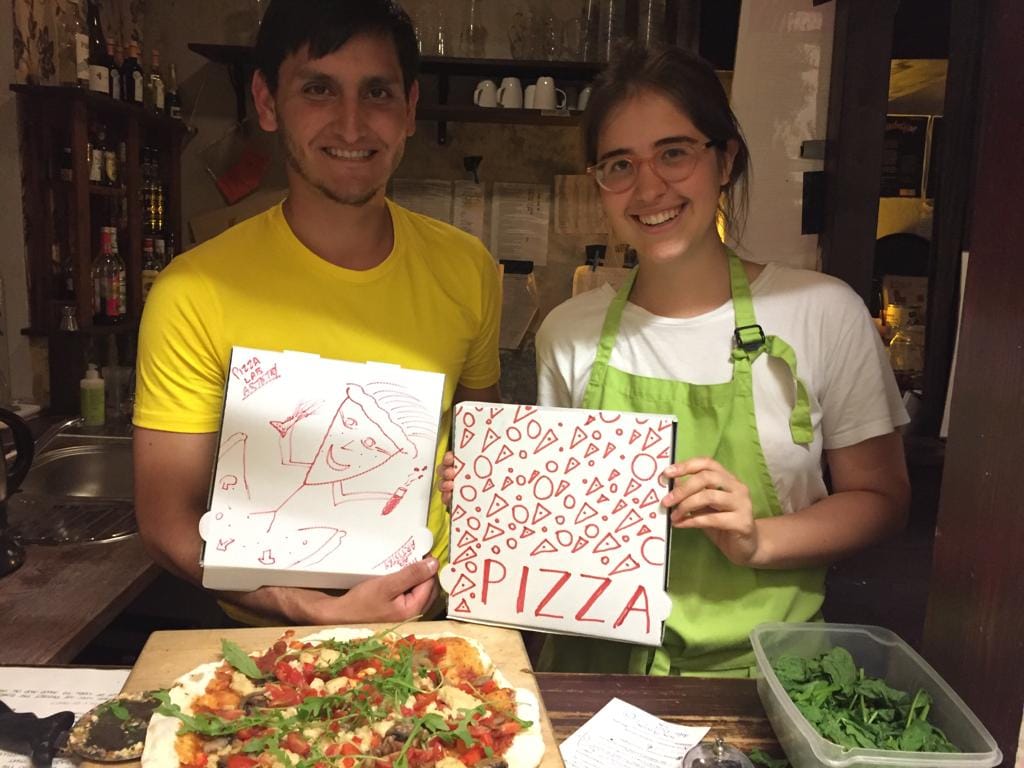 Pizza LAB offers you different experiences depending on the amount you donate, so get to work now to save this unique space. Every euro counts. If you cannot donate, please spread the word!