Admittedly, it has been many years since I have really been in Paris, since spending time in the Air France airport lounge staring at the tarmac cannot qualify. Walking along Montmartre watching artists paint, getting lost in tiny alleys around the Opera house, or smelling the stench of Metro stations near the Seine: that's my Paris. Albeit I was young during my high school exchange there, I do recall a certain emotional stirring, and after visiting at least four other major European cities in three other countries, I can't say that any other city brought back echos of those adventures.
That is, not until my first visit to Leipzig.
When I arrived in Leipzig, people asked me if I had fallen in love with it on my first visit, or told me about it evoking this emotional connection causing them to fall in love with it. I did not particularly understand this reaction.
I do not necessarily form emotional attachments to buildings or streets. My connectedness in Germany (associated in Frankfurt with being near my mother's family) came from having support and people who cared about me. It came from understanding and fitting into the cultural values and framework of my heritage, much more so than I was ever able to connect with the Parisiennes, since I never understood the philosophical esotericism or dark cynical view I associated with Sartre.
However, the image of Paris being this place of awakening emotion and learning to live has long been explored in literature and cinema.
In Sabrina, Audrey Hepburn says, "[Paris} is for changing your outlook… For throwing open the windows and letting in 'la vie en rose'". That song, I admit, I also never understood, and if I were to make a list of my most emotionally evoking songs from French culture, it would not be on it.
What is it that brings about this emotional awakening? If merely a contrast in the European laissez-faire lifestyle, why are the other major European cities like Amsterdam, Frankfurt, Munich, and London, not described with the same passion, the same essence of emotional awakening?
During my first month in Leipzig, a friend asked me if Leipzig reminded me of Paris, and I admitted the few moments where I had noticed similar points in the city's layout which evoked those early memories from Paris. All of this was before I was aware of Leipzig's reputation as "Little Paris," apparently a designation given by Goethe himself.
However, after centuries of change, how can a city which was destitute just 30 years ago evoke these strong emotional reactions, the like of which I only see in people's encounters with Paris?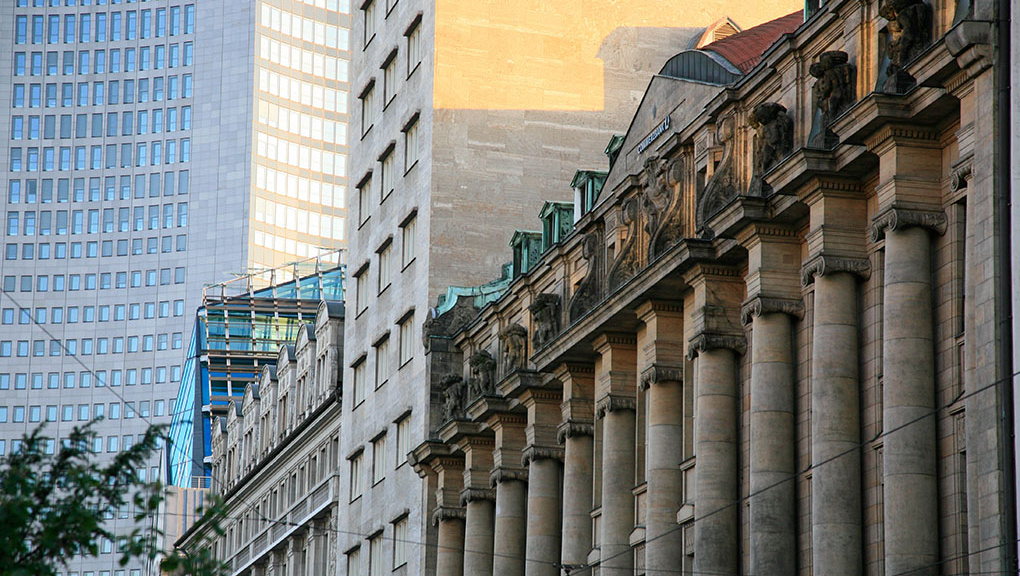 One day on a long walk through the winding parks of Leipzig, I rounded a corner as I approached the city center and had a moment of awe.
Ahead was a monumental architectural gem made of stones that were bigger than me. Was it the contrast of landscape and sky? Goethe was not the 18th century German writer which came to mind, but Kant, who argued that while feelings of enjoyment are subjective, there is a difference in quality between the mere enjoyment of something of beauty and a reaction towards the sublime which evokes enjoyment with horror – whether it is melancholy or quiet wonder.
Perhaps these moments which the city creates in its layout, its landscape and architecture, have qualities which Paris has as well, reaching a deeper level of emotion. Historically, Leipzig was also a centre of culture for Germanic countries. In its modern form, it boasts rich artistic communities and heritage, and has been home to many of the world's prolific and renowned contributors to the evolution of music. Perhaps these elements all lend themselves to the overall aura of Leipzig, making the layers of impact monumental.
Not to mention the intricate maze-like structure of Hofs, which could make Leipzig the next ideal place for romance to happen when ducking out of the rain. Sabrina said that Paris was never to be explored carrying an umbrella. However, I've experienced romance in three of Germany's major cities, but never Paris, so I cannot vouch for its reputation as the most romantic city in the world.
By Elizabeth Ferguson