I'll Be Gone in the Dark is a special kind of true crime documentary wherein the pursuers and the survivors are dwarfing the presence of the monstrous culprit. In order to understand the level of attention and dedication this case created and what makes it so different from the usual fare, we need to look at the history of true crime itself.
True Crime is a universal obsession. Across all societal and cultural quadrants, the intrigue and captivation the genre engenders is immense.
Nearly every country has an unsolved mysteries show that has been a mainstay on national television for decades. In Germany, it's Aktenzeichen XY… ungelöst. First aired in 1967, more than fifty years ago, this German institution was actually one of the first shows of its kind. Later to be adapted for British TV by the BBC as Crimewatch and multiple times in US productions like America's Most Wanted and the recently Netflix-rebooted Unsolved Mysteries, the formula is truly timeless. Part of what makes these shows so successful is the participatory element.
Hosts urge audiences to call authorities about any clues they might have and the publicity often helps solve cases that had remained cold until covered on a show.
Not only does this add to the societal value of a program that can be inherently exploitative and grisly, it also partially absolves viewers from any guilt they might associate with watching real life tragedies. Nonetheless, there have always been vocal critics of the format. From its earliest days in Germany, Aktenzeichen has divided the public about whether its merits in solving cases overshadows the unavoidable ethical and moral issues inherent to the show.
Now, in the time of social media and online communities, that obsession with active participation in crime solving has reached a completely new level. This is explored in I'll Be Gone in the Dark's journey and the achievements of one uniquely positive example of online sleuthing: Michelle McNamara
An aspiring writer and new mom, McNamara started dedicating her time online to a true crime blog: sharing the private obsessions of many on a public platform. Through diligent research and great writing, her articles started gaining traction and got her in contact with other dedicated people online. Soon, a concrete target was found in the elusive EAR/ONS case. EAR/ONS was a monstrous serial offender whose crimes against women in particular, and later entire families, spanned decades and various zip codes along the Californian coast. EAR/ONS itself is an acronym of the different names he held over the years: The East Area Rapist and the Original Night Stalker.

Despite Google and search engine optimization, the shifting names only helped the culprit to evade the public eye. One of the major contributions Michelle McNamara made towards catching him was therefore to rename him the Golden State Killer. No confusion with other cases like the Night Stalker and no inaccessible acronym, she created a term to rally around and connect victims and law enforcement alike.
I'll Be Gone In The Dark tracks her inspiring pursuit of one of the worst offenders in recent human history as she touched the lives of so many people he left scarred and damaged.
The HBO production tragically also serves as a kind of obituary to McNamara as she passed away suddenly in 2016. Only two years later, the police confirmed the arrest of Joseph James DeAngelo, a former cop, as the Golden State Killer. However, the ambitious six part documentary series is much more concerned with the survivors of this serial killer and rapist than with his persona and acts. This is a decision that not only helps to distance the work from salacious and ghoulish territory, but also illuminates just how important and healing a presence McNamara was for the people affected by the Golden State Killer.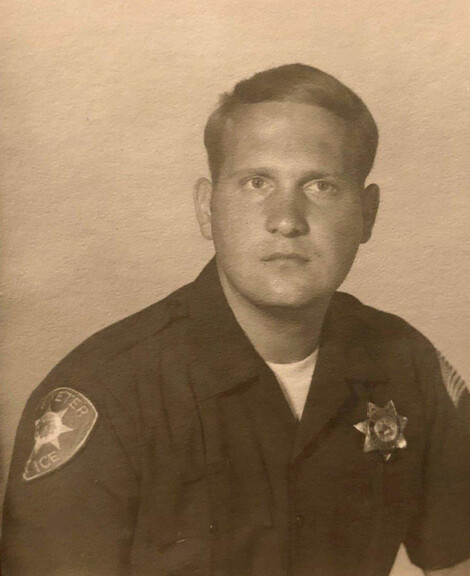 The series recreates key moments in her work, showing survivors greeting her from their front lawns. Her personable approach combined with her impressive in-depth knowledge and dedication gave them comfort and trust. Trust that she would be a positive agent in a process that can shake that trust from any person.
McNamara's tenacity and social skills also got her into circles that are normally impenetrable for outsiders like her: law enforcement officers.
This was a truly rare occurrence that speaks volumes about the special place both this investigation and Michelle herself had for these professionals. I'll Be Gone in the Dark shows not only the devastating effects of DeAngelo's crimes but also the sticking power of the case that kept seasoned and retired law enforcement tethered to its development. All interviewees, from survivors to online sleuths to long-retired policemen echo the same sentiment: this offender has brought too much pain into this world not to be taken down and cooperating with Michelle McNamara is our best chance to achieve that goal.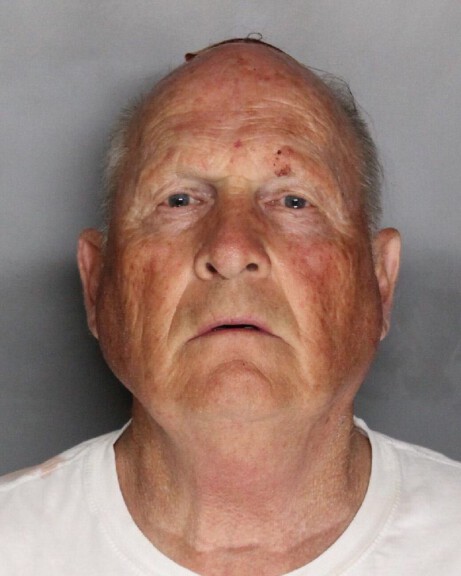 From all these voices, the sense of loss when she passed away was profound. In somber yet clear words, her husband, Patton Oswalt, chronicles the day she passed away and the awful time that came after. He says the day after her death was infinitely worse than the day it happened since he had to wrestle with the insurmountable duty of relaying the news to their daughter.
The fact that she left behind a great legacy that greatly contributed to the capture of one of the worst criminals in US history is no consolation in this regard.
So the documentary ends on both a triumphant and a dourly sobering note. McNamara's quest for justice and the ensuing media attention helped put the Golden State Killer behind bars, several decades after he began his reign of terror. Tragically, this was a few years too late for her to celebrate alongside the many people whose lives she touched. Whose relationship to their trauma was changed forever in part due to her dedication and amplification of injustices brought on by a man whose privileges allowed for his egregious actions to have gone unpunished for so long.
---
I'll Be Gone in the Dark is still waiting for a German air date. Until then, stay tuned for our exclusive interview with one of the stars and co-executive producer Paul Haynes.