Savinien de Cyrano de Bergerac, the titular hero of the original play by Edmond Rostand, was a writer, poet and nobleman in 17th century Paris.  The play is loosely based on his life. While Rostand's original play was over two and a half hours long, English Theatre Leipzig director, Peter Hubbard, tells the story in half the time.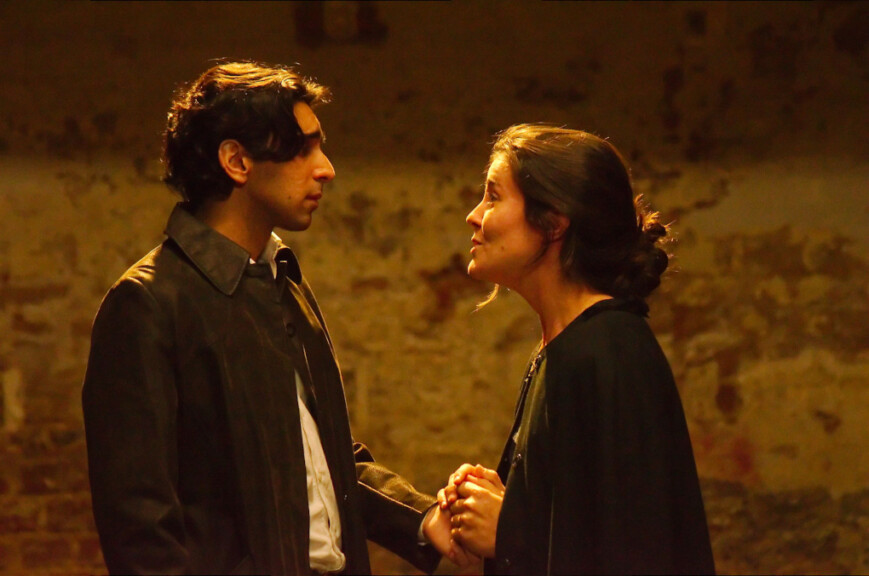 Cyrano de Bergerac came from an aristocratic background and was a well-known poet and swordsman. Unfortunately, despite his many accomplishments, he had low self-esteem due to the remarkable size of his nose. The play starts with Cyrano, having recently returned victorious from battle, arranging a party to celebrate. At the celebration, he reveals to a fan of his poetry that he is in love, and will soon meet the woman. The object of his affection, Roxane, arrives and Cyrano plans to confess his love to her. Before he gets the chance, she declares her love for a handsome young nobleman called Christian, who will soon join his regiment. She beseeches Cyrano to tell the young cadet of her love, and ask him to contact her.
Cyrano takes Christian under his wing, and delivers Roxane's message.
Christian admits that he is also in love with her, but he lacks the wit to woo her with words.  Cyrano, believing himself to be too unattractive to win her heart, agrees to help Christian. He gives Christian the love letter he himself wrote to Roxane, and the young man presents it as his own.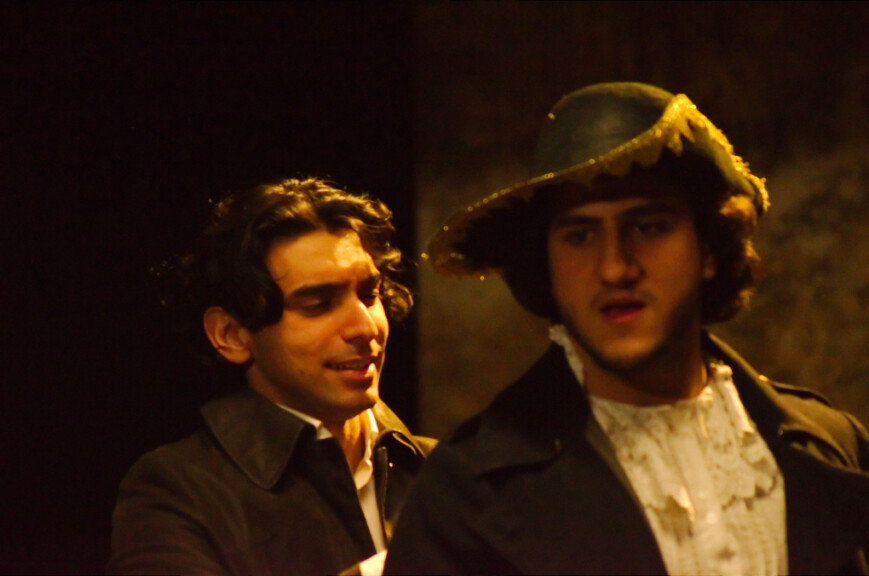 Roxane is captivated and the two meet, with Cyrano's help.
Christian almost bungles the whole meeting, but from the shadows Cyrano rescues the situation. He dictates to Christian what to say, who repeats it to Roxane.  He even scores a kiss from the lady for Christian, but immediately after they receive word to return to their regiment.  They are sent forth to battle, but Cyrano gives the young lovers a couple of hours in which to marry before they deploy. They exchange letters constantly while the men are away, Cyrano doing all the writing for Christian.  Eventually Roxane travels to the front to see Christian and profess her increasing love for the man she has come to know through his letters.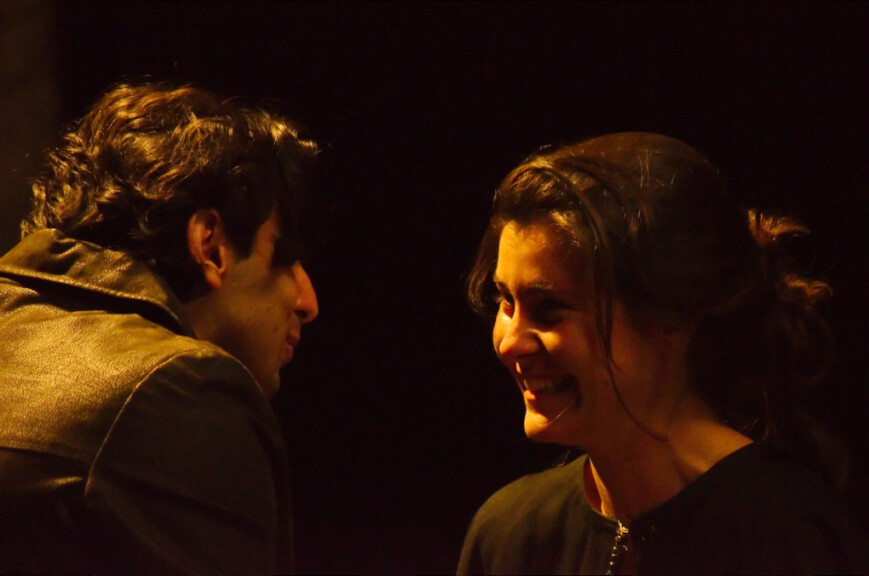 She claims that she would adore him even if he were ugly.
Upon hearing this, Christian demands that Cyrano tell her the truth, and flees the scene. He has come to realize that Roxane loves him for Cyrano's qualities, not his own.  Before Cyrano can confess, a mortally-wounded Christian returns.  He succumbs to his wounds, clutching the last letter Cyrano wrote.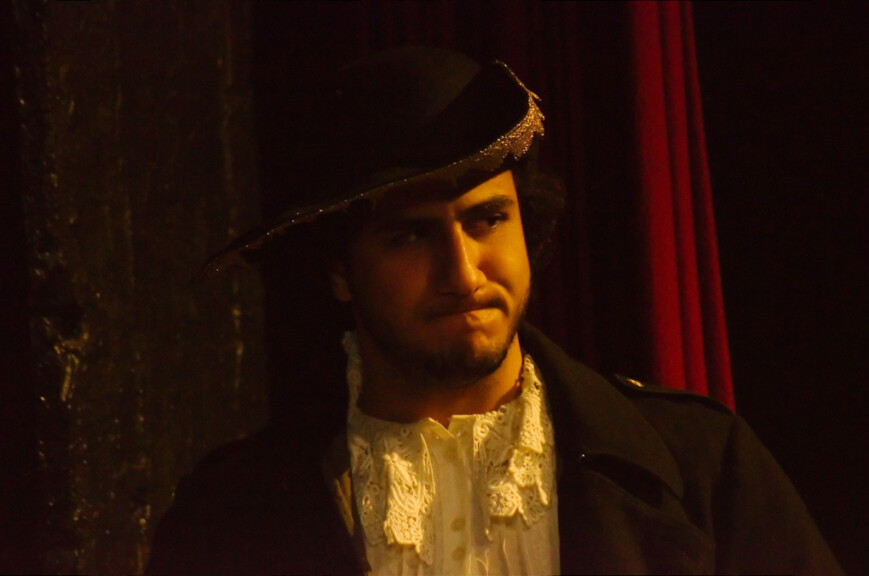 Heartbroken, Roxane retreats to a convent.
Fifteen years pass, with Cyrano visiting her weekly. One day he arrives late, looking the worse for wear. He asks Roxane if he may finally read her Christian's last letter, and she agrees.  However, as it gets dark he recites it off by heart and Roxane realizes that he was the author all along. Moved by the evidence of the deep affection he has held for her all these years, Roxane declares her own love. But, alas! It is too late.
To follow the journey of the ill-fated Cyrano de Bergerac, and find out how it ends, join us at the Neues Schauspiel on 10, 11, 12, 13, 18 or 19 September. Details below.
---
Directed by Peter Hubbard
Performed in English
Dates & times: 10th, 11th, 12th, 18th and 19th of September at 20:00
13th of September at 16:30
Where: The Neues Schauspiel Leipzig, Lützner Str. 29, 04177 Leipzig
Tickets: 13€, reduced price 9€
Tickets available online at: www.neues-schauspiel-leipzig.de or by telephone at: 0341 927 997 70.