I was hoping to be entertained, on the opening night of ETL's production of Cyrano de Bergerac. The stage was dramatically lit to great effect, and sparsely but efficiently dressed. Most members of the cast are appearing in their first ETL production, and overall they did a jolly good job. Sami Mawed's Cyrano is alternately proud, arrogant, self-conscious, jealous, and lyrical.  Letizia Rivera is a delightful, glowing Roxane. I enjoyed her performance immensely, even though her delivery was perhaps at times a touch… halting.
Karim Rochdi is the show's comedic star.
He plays both a baker and a soldier, and often had the audience in stitches.  His comedic timing is flawless, combined with his expressive face and much flailing of gangly limbs. It's slapstick, and it works. Terrible poetry intonation in the first scene notwithstanding, the first half had me mesmerized. What I had hoped for and assumed would happen, was made manifest: I was invested in the performance. Despite knowing how it would end, I wanted to see how it was played.  What had Peter Hubbard kept in his drastic reduction of the original play by Rosmond? I was curious.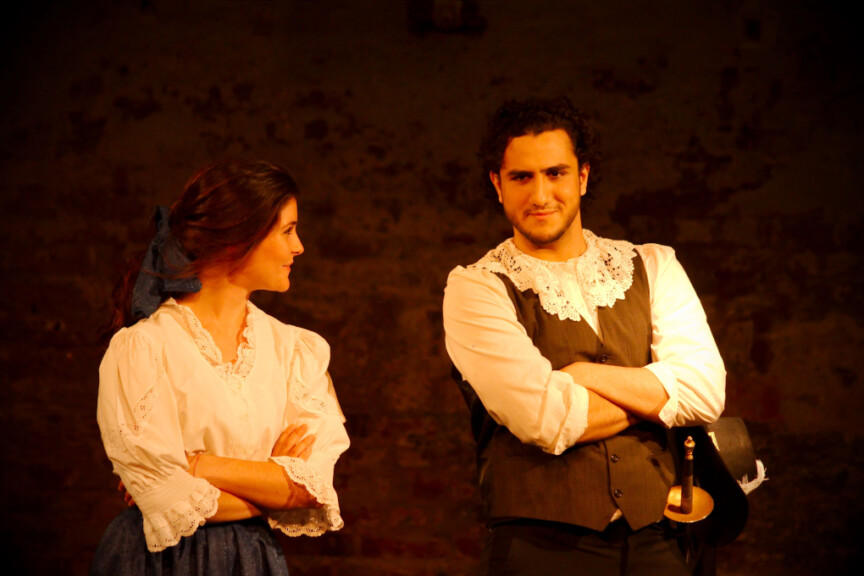 So, was I entertained? Yes, I was.
Is it a perfect production? Of course not. This is a community theater production, on a mid-COVID-19 budget, after all. The actors are predominantly amateurs, albeit with sparks of genuine dramatic talent. With the right guidance, Mawed, Rivera and Rochdi, for example, could all be great. Afterwards, a friend remarked that they wished the momentum built up during the first half of the play had carried through. Sadly, in the second half it all seemed to fall a bit flat, with one or two scenes seeming contrived, or a bit rambling. There was no break (the whole production runs about 80 minutes), but it felt like there had been. The players seemed a bit less focused, the choice of scenes a tad uncoordinated.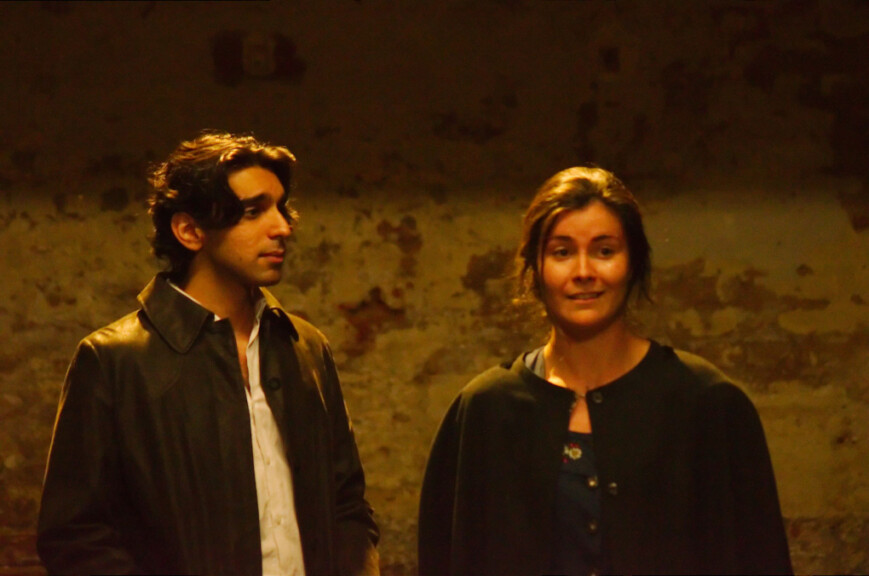 I posed a few questions about this production to director Peter Hubbard:
LH: Why did you choose to put on Cyrano de Bergerac?
PH: ETL wanted to put on a low risk production. We had no way of knowing if theaters would even be allowed to open in September.  Nor how many people would be allowed to come and watch. I wrote this adaptation at university for a student arts festival, so it was short, small and easy to put on. A low-risk production indeed!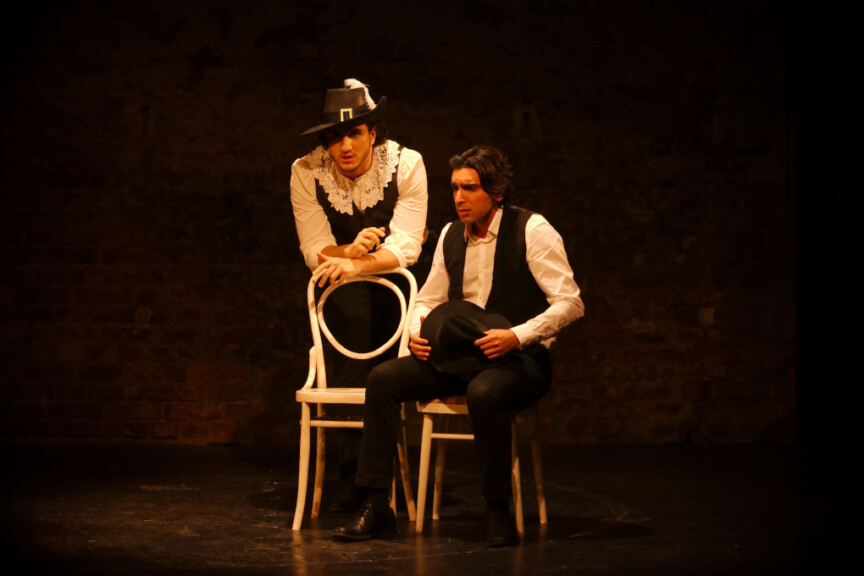 LH: What were your casting requirements for the different roles?
PH: Whoever auditioned and gave the impression that they could do the role and put in the work required got offered a part. We have some experienced actors and some who are new to acting. I have found that experience does not necessarily count for much, but passion in the project goes a long way. My original audition call was simply for actors of any shape and hue, with no information regarding the piece we would be doing. This was to attract people with an overarching interest in the theater, rather than a desire to perform a specific role.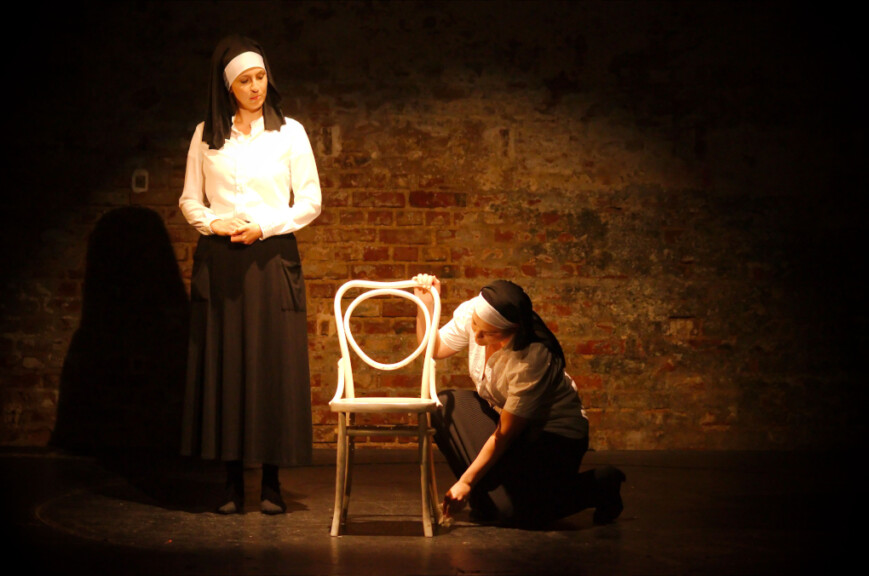 LH: How important is set-dressing, lighting and decor for you as director, in this production?
PH: Not really important at all.  I've always been mainly interested in how stories are brought to life by people rather than by things.  The show is primarily about the characters rather than the set, so we have stripped everything down in order to allow the audience to concentrate on the performances themselves.  Suggesting themes and atmospheres using minimal props, set and lighting effects.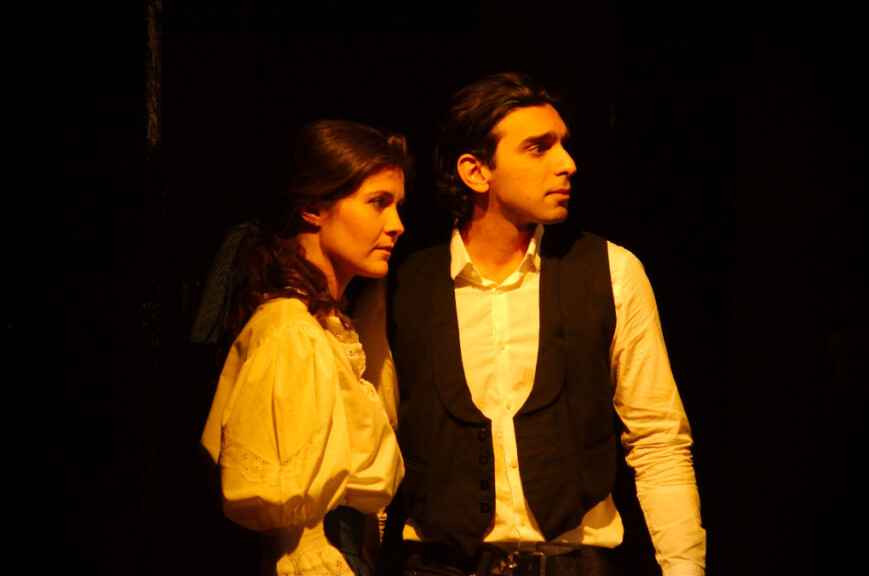 LH: What is the role of ETL in the drama community of Leipzig, and what are the focus points of ETL management to fulfill that role?
PH: For information on this I would point you in the direction of our Vorstand 🙂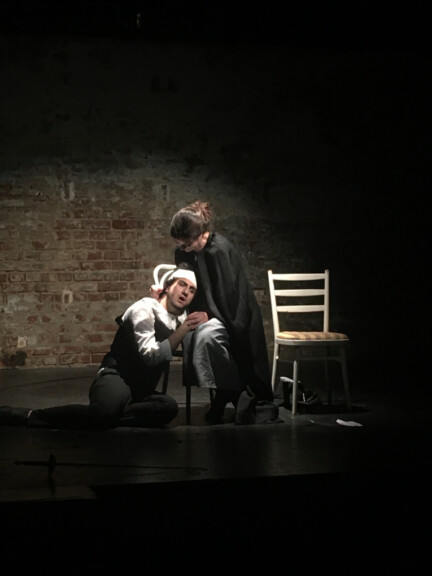 (I subsequently contacted ETL's Public Relations team, who put me in touch with the governing body of ETL.)
Laura Shann (Chairperson of the ETL board): As always, the role of ETL is to create theater and performance in English for the citizens and residents of Leipzig and surrounds. We aim to be inclusive and diverse, and to include all those who wish to participate, regardless of experience.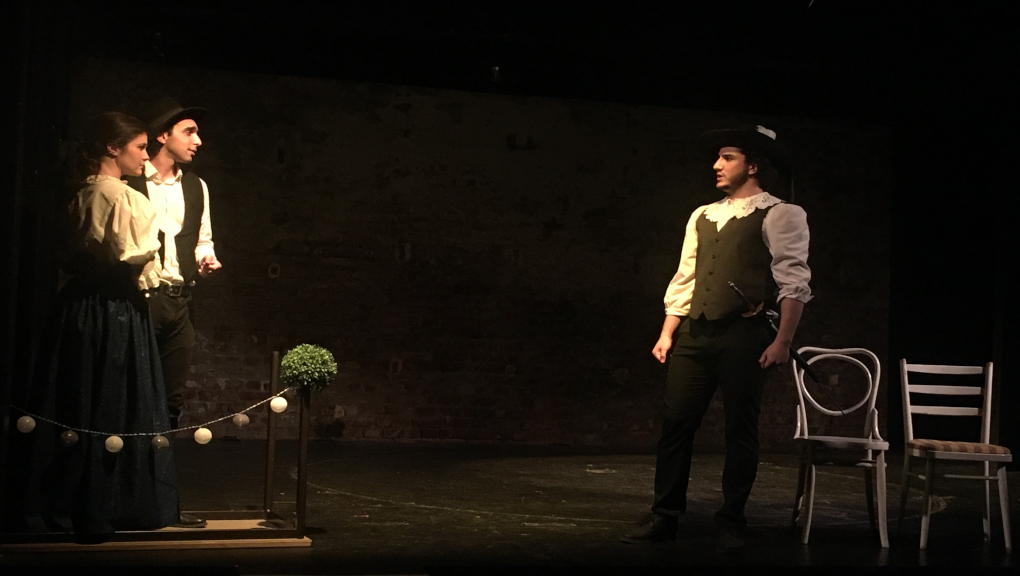 Due to COVID, however, our immediate future vision has had to be updated to one of survival. We see the collapse of theater and arts organizations all around us.  If we are not to be a statistic of circumstance, we need to adapt. To this end, our current show, the remainder of the season and beyond into 2021, will be royalty free, devised, or new to the stage. We will aim to provide high quality theater without a high budget. This will help us stay afloat in uncertain times, and hopefully come out the other end thriving. We chose to look at it as an opportunity to stage productions that would otherwise not see the light of day. We hope that our Leipzig base will support and join us on this brave new venture!
---
Directed by Peter Hubbard
Performed in English
Dates & times: 10th, 11th, 12th, 18th and 19th of September at 20:00
Where: The Neues Schauspiel Leipzig, Lützner Str. 29, 04177 Leipzig
Tickets: 13€, reduced price 9€
Tickets available online at: www.neues-schauspiel-leipzig.de or by telephone at: 0341 927 997 70.