There's JOY to be found in Leipzig's Landgericht (Leipzig's District Court), at least until 30 June. The works of four Leipzig-based artists, Benjamin Badock, Franca Franz, JURIT, and Shamin Radmand have been curated by Maria Sainz Rueda in an exhibition of paintings, prints, and objects entitled JOY that is on display in the court.
Sainz Rueda hopes the use of colour in the artists' works will bring joy to the court's staff and visitors. An artist herself, Sainz Rueda herself exhibited at the court last year and wanted to give other artists the opportunity.
The beauty of the exhibition is in its variety, with each of the artists' works being of quite different styles.
Badock's prints use a limited number of printing plates containing geometrical shapes. In a mix-and-match approach, perhaps reminiscent of colourful blocks you may have played with as a child, he arranges the shapes to create stereotypical figures that instantly bring a smile to your face. Whether you're looking at "Hot Pants" (2022) or "Drucker (Printer)" (2022), Badock excels at poking fun at life in a bright and playful way.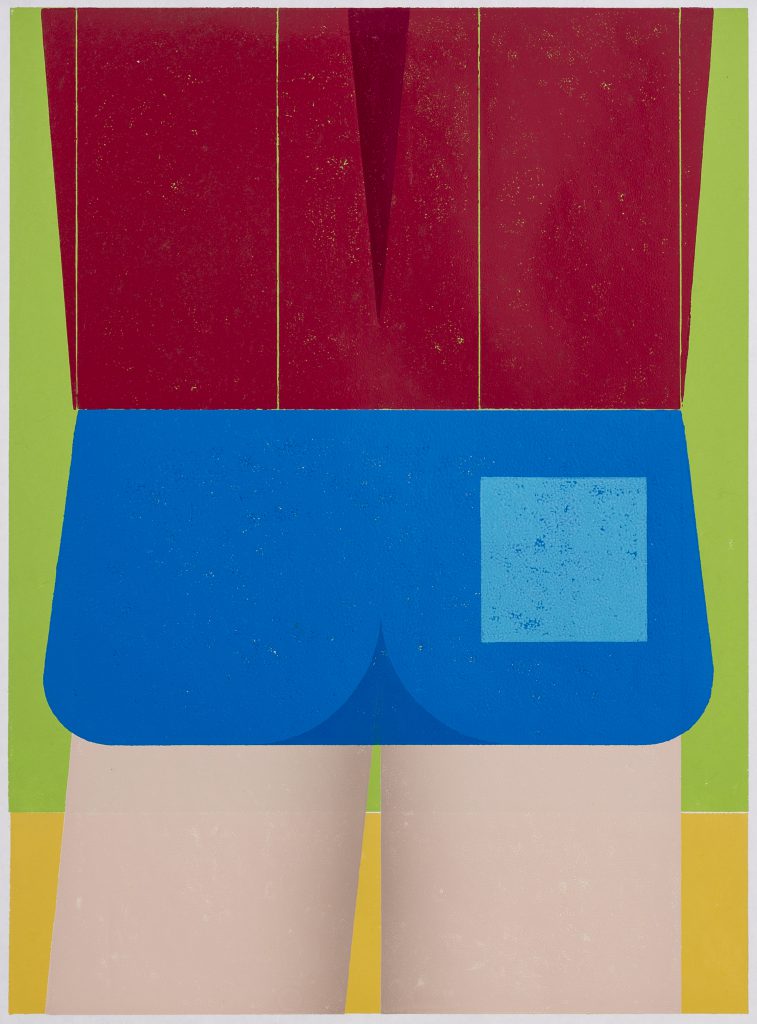 In "deep reflection on sex, life, love, death, YOU name it (please)" (2022) JURIT juxtaposes five interesting characters who each interact in some way and asks viewers to interpret them. Spot the references to artists like Peter Paul Rubens (1577-1640) and other Renaissance artists. JURIT tells me "elegy in joy" (2023) was inspired by linocuts (a print-making technique). Colour plays a central part in the rather organic plant-like form in pinkish-red tones that is perhaps nurtured by two brilliant blue teardrops of water. The yellow elements provide a bright contrast, and the piece is a joy.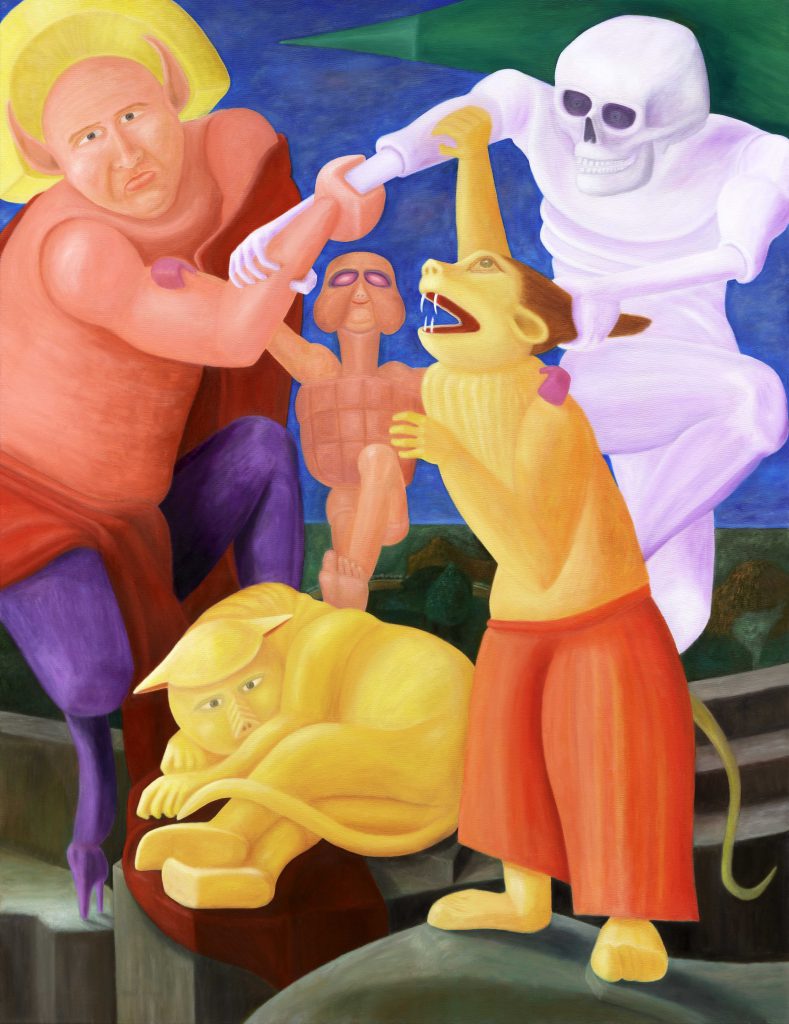 Franz's oil paintings are more figurative and capture everyday scenes.
In "Fight" (2023), a blue-clad figure stretches out and relaxes in front of a screen. "Fun, Fun, Fun" (2018) brings the circus and its funfair rides alive in an appealing composition of movement and splashes of colour. The gulls in the air can be seen to symbolise the feeling of flying that the rides provide.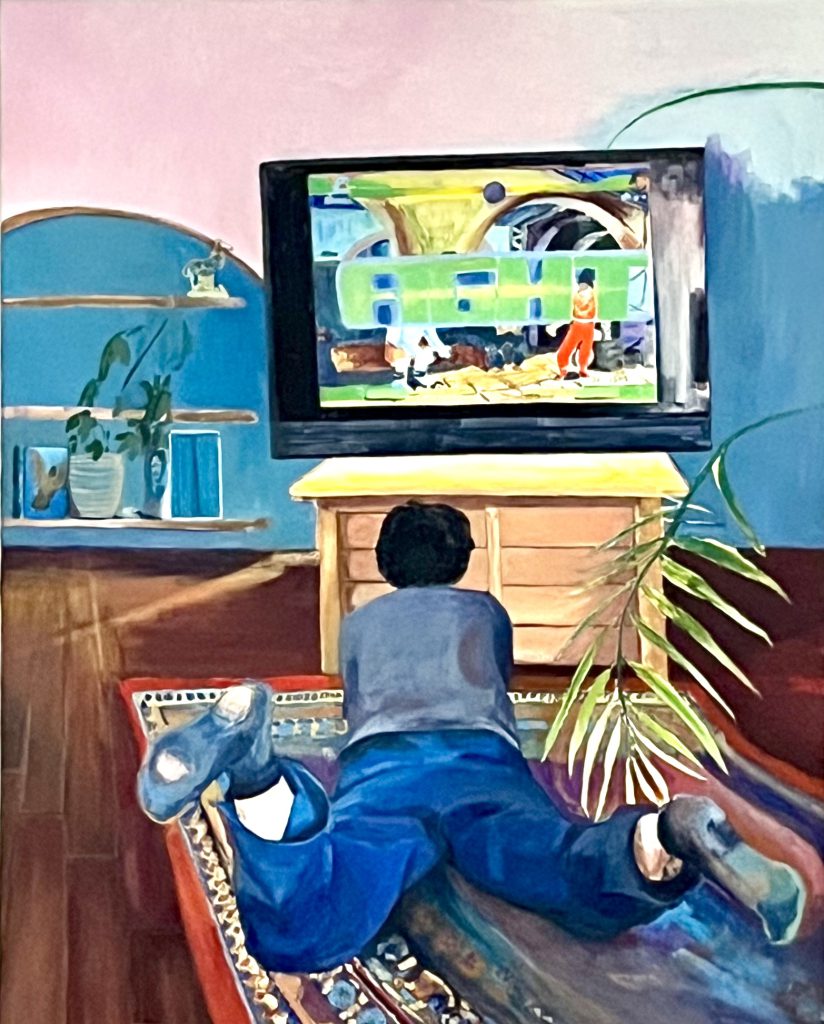 Radmand says she is inspired by language, architecture, and song–particularly from her Iranian heritage. Her oil painting "Mana-Mou" (2022) is named after the Greek song, "My Mother", that her father used to play. Deep green leaves inhabit architectural elements that include walls and pathways. In "Deco Pro" (2022), the same leaves co-exist with geometrical forms, including a deep blue circle that draws the eye. Radmand's graphic design background appears apparent in her work.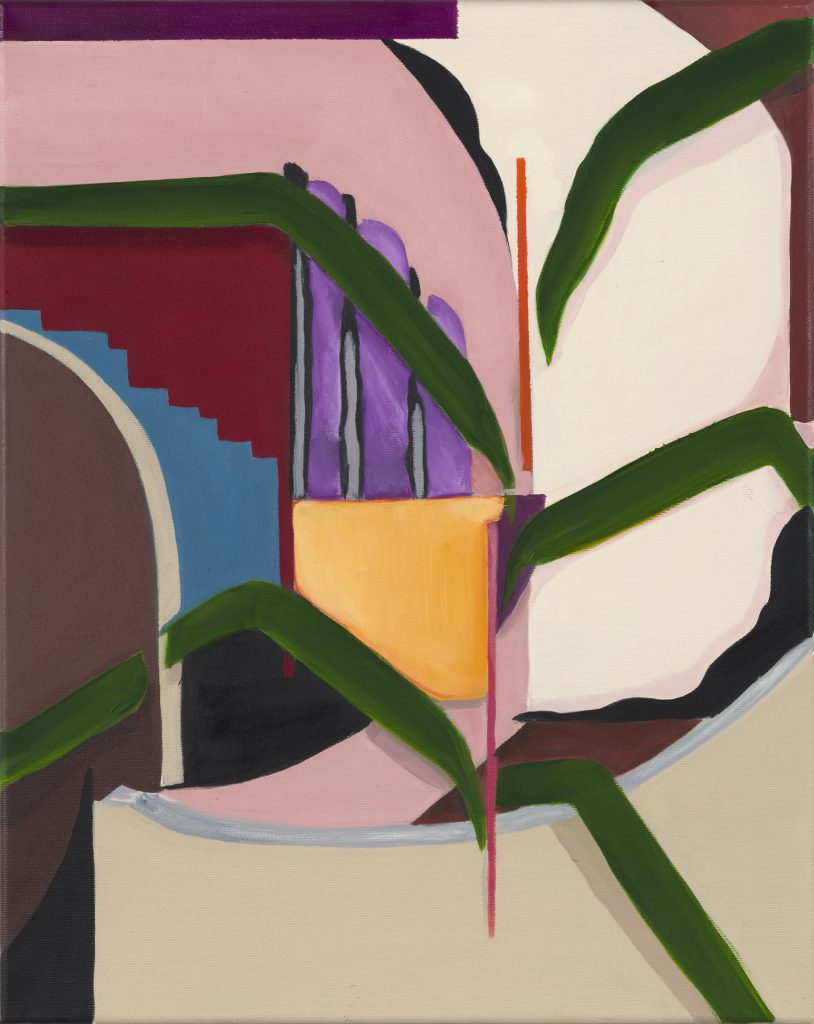 JOY exhibition details
There is no shortage of JOY in the exhibition of the same name. It's open until 30 June 2023, Monday to Friday from 9am to 4pm at Landgericht Leipzig, Harkortstrasse 9, 04107 Leipzig. Security checks take place in the court's entrance area and visitors should avoid taking in backpacks and large bags.