LeipGlo's open mic night at Baileo dance studio last month was full of surprises – some funny, some inspirational, some both.
Organizers never quite know how their first event is going to go, but we came out pretty pleased, I must say. We're excited to be doing it again soon, and every second month from here onwards (except for a summer break in August).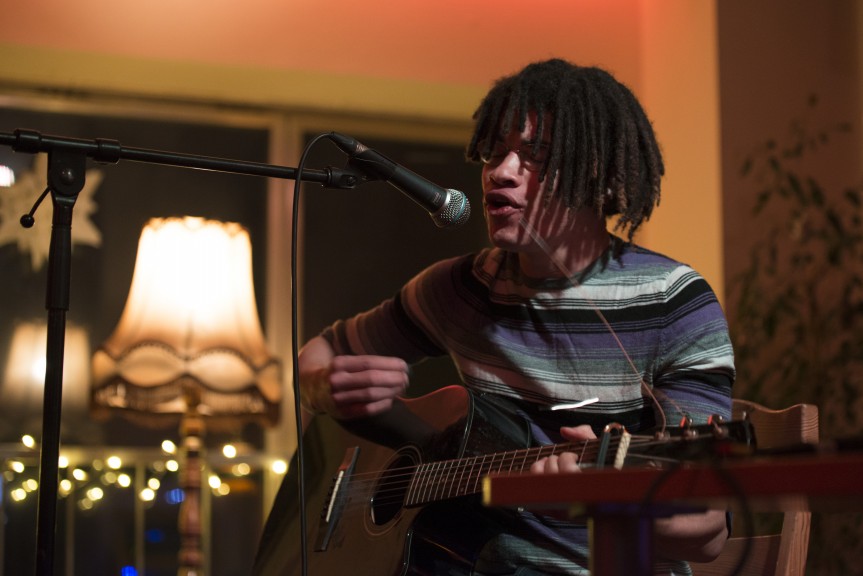 At least 70 people attended our Cocktail Open Mic, from various countries. A few from the audience signed up to perform songs, and they all impressed us with their chops. They were Isabel Hernandez from Mexico, Mary Beth from the US (leader of the Leipzig Gospel Choir), and Adam Carrington, our new Scottish music writer.
But you don't have to sing or play music to participate in our open mic – you can perform anything, in whatever form you want, as long as it doesn't involve hate speech.
For instance, Margot Hrabak (USA – Switzerland – Czech Republic) told a story about her travels. And check out the guy in the cover shot of this article, Shawn Segundo (captured here by journalist Kate Hiller). Through a personal story, this adventurous American made our audience laugh, and cringe, and feel his pain and stubbornness and hope that he will, one day, be able to stay upright on a skateboard.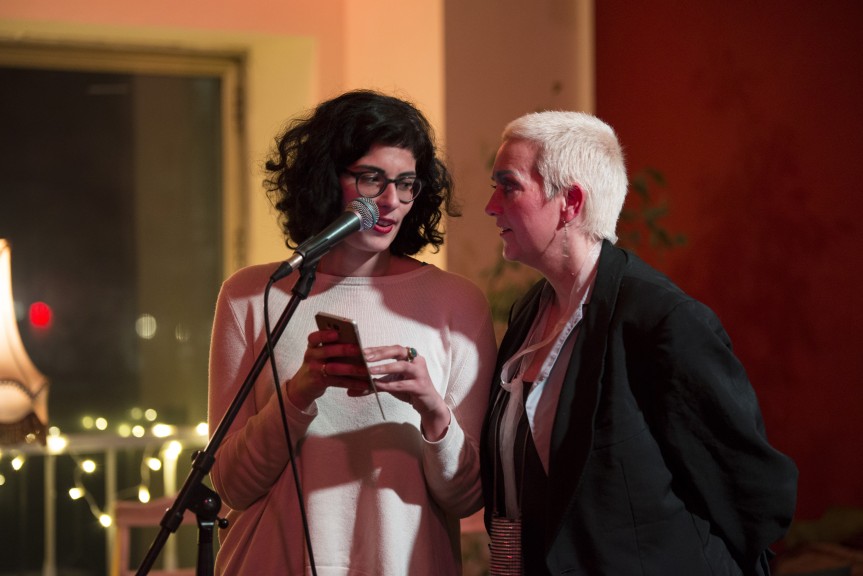 Shawn is the kind of person who, when you tell him the theme of your second open mic night will be "Spring Devils," immediately replies that he'll show up in devil horns and a tail. So we'll hold him to that.
Our next open mic will be on Friday, the 13th of April.
I asked Svetlana Lavochkina, who read from her book Zap at our open mic, for help coming up with a catchy theme for the next event. An accomplished novelist in the English language, the Ukrainian Svetlana has herself organized open mics and literary events in Leipzig, and keeps having cool ideas to boost the local creative scene.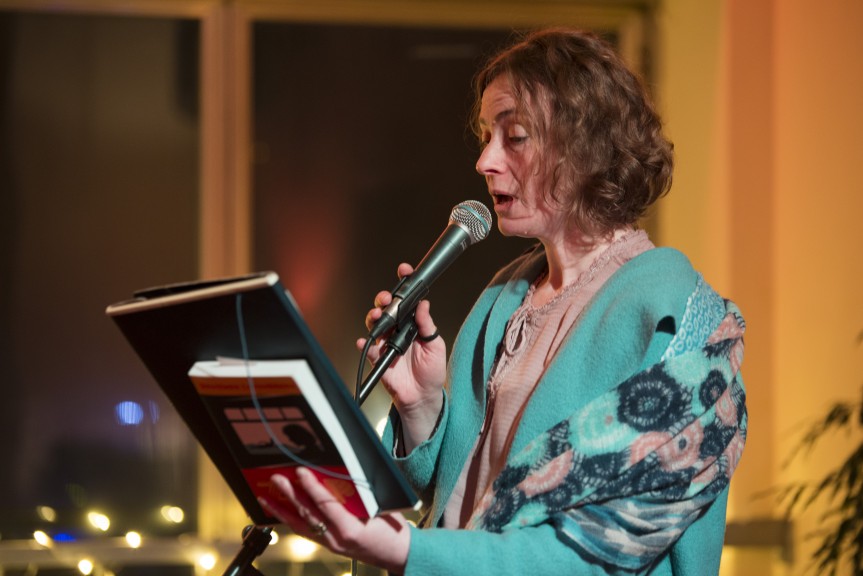 I told her I'd like the theme to be somehow related to a) Friday the 13th and b) Spring. Her "Spring Devils" suggestion sounded just right to me for Cocktail Open Mic Vol 2.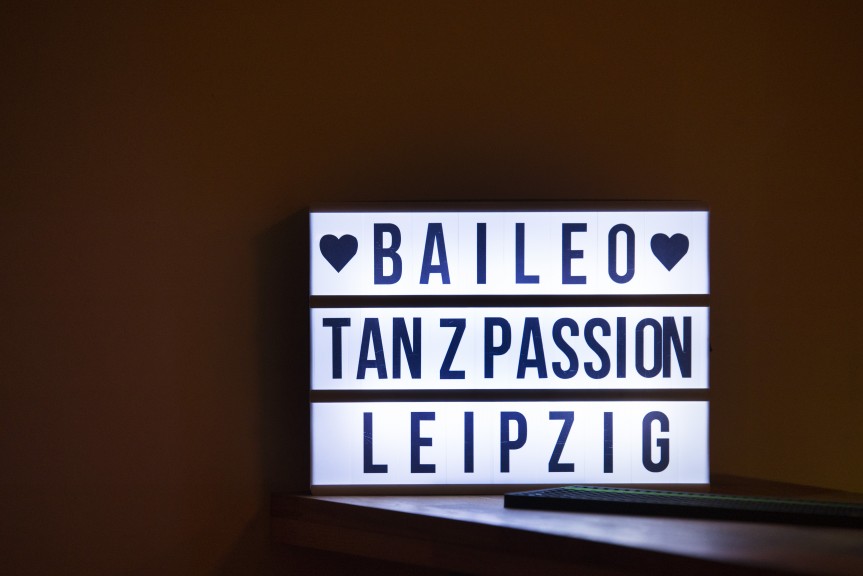 So your piece should have a little something to do with one of the following:
– Daredevil move
– The devil made me do it
– The devil in the details
– Speaking of the devil…
– A devil in disguise
– Making a deal with the devil
– Where the devil lost his boots
– Why the devil did he/she…?
Feel free to let your creativity run! You can perform a song, poem, speech, comedy or dance routine, etc. It can be original or someone else's. Bonus "points" if it also has something to do with the spring season. If we wish it hard and speak or sing it loud enough, maybe spring will actually come. All languages are welcome.
Of course, you don't even have to perform – you can just come and hang out like most audience members do. Baileo's got very reasonably priced cocktails, beer, wine and soft drinks you can enjoy. Although we do offer an incentive if you work up the nerve to take the mic: Performers get in for free for the first half hour, and a free drink. Others get a welcome drink anyway, if they show up within the first hour and a half.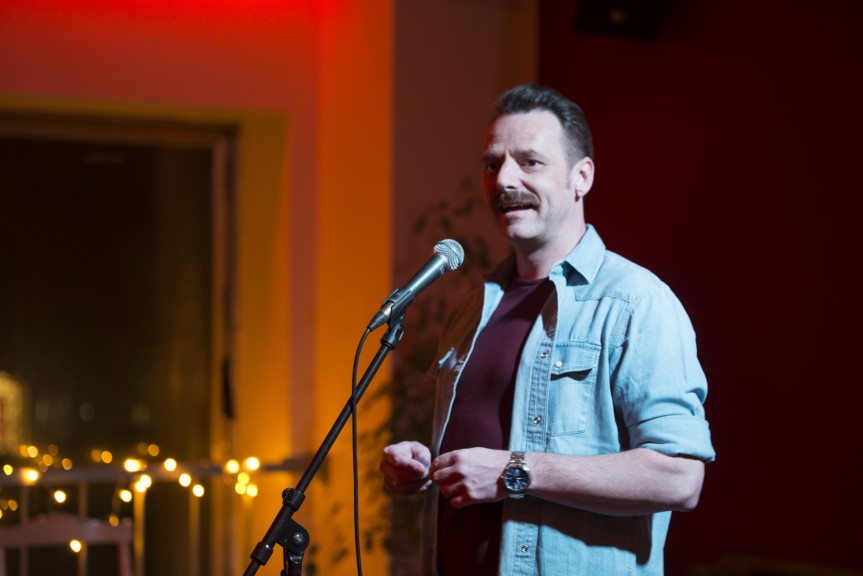 Our brilliant host will, once again, be British actor and business owner Peter Seaton-Clark – currently the voice of the Head of the DEA in Netflix's El Chapo. Commanding the evening sounds and closing dancing hours will be DJ Jahmain Jahme, who did a great job last time. We're hoping the other performers and attendees will also come again, and lots of new ones, too – we love diversity!
For our first event, we invited headliners who turned out to be a big hit. One was Leipzig Opera soloist Wallis Giunta, from Canada. Wally wowed us with her country music skills, a genre she doesn't get to explore so often.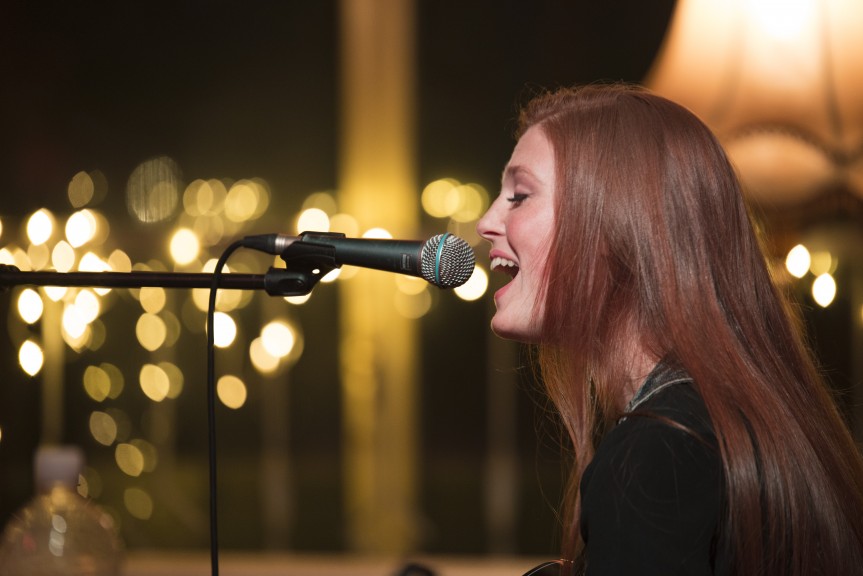 The other illustrious invitees were Daniel Salvatore from Venezuela and his band Los Deportables (acoustic in Spanish); and Baileo's Darián Caballero, freshly arrived from Cuba, who entertained us with dance.
No official headliners this time – it's all you.
Though who knows, a couple of our past headliners might just decide to show up spontaneously. We hope to see you there, whatever you decide to do or not do.
---
Cocktail Open Mic Vol 2: Spring Devils
Friday the 13th of April
From LeipGlo and Baileo
Dittrichring 17 (above Elsterartig)
04109 Leipzig, Germany
Doors open 7:30 / show starts 8 PM
Performers sign up at door and get in free between 7:30 and 8 PM, plus one free drink
BYOM (bring your own music)

120 min open mic / 120 min disco
4€ cover
Includes welcome drink until 9 PM
Part of the proceeds goes to LeipGlo fund
Save the next dates: 8 June, 14 Sept, 9 Nov
See Facebook event + more photos