Amid the ongoing momentum of female empowerment in politics and consent, female founders still have mountains to move – both in terms of external support and internal reluctance.
The number of venture capital-backed companies founded by women went up by a small but encouraging 8 percent between 2009-12, according to a Crunchbase study. But since then, the proportion of female founders receiving such funding has stagnated, hovering around 17 percent (currently 8,821 out of 54,702 global companies). Meanwhile, the proportion of women CEOs in Fortune 500 companies has remained a measly 6 percent or so, says an article from The New York Times.
"The impact of gender is hard to pin down decisively," writes Susan Chira, author of the NYT article. "But after years of biting their tongues, believing their ranks would swell if they simply worked hard, many senior women in business are concluding that the barriers are more deeply rooted and persistent than they wanted to believe, according to interviews with nearly two dozen chief executives, would-be chief executives, headhunters, business school deans and human resources professionals."
"What they say: Women are often seen as dependable, less often as visionary. Women tend to be less comfortable with self-promotion – and more likely to be criticized when they do grab the spotlight. Men remain threatened by assertive women. Most women are not socialized to be unapologetically competitive. Some women get discouraged and drop out along the way. And many are disproportionately penalized for stumbles."
In our small corner of the world, where the gap between the number of men and women leading businesses is also painfully evident, LeipGlo is doing its own interviews to highlight female founders, their wins and struggles.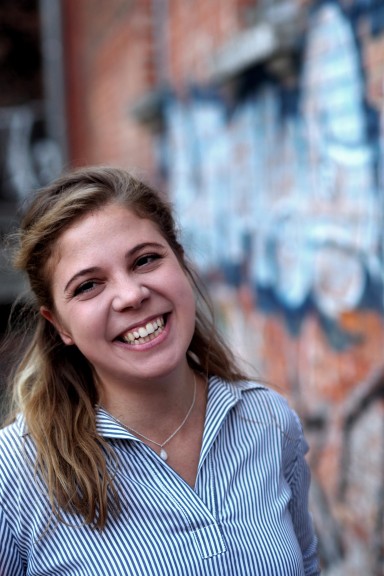 We kick off our series of Q&A's with eco-design entrepreneur Marilu Valente, a world traveler now based right here in Leipzig.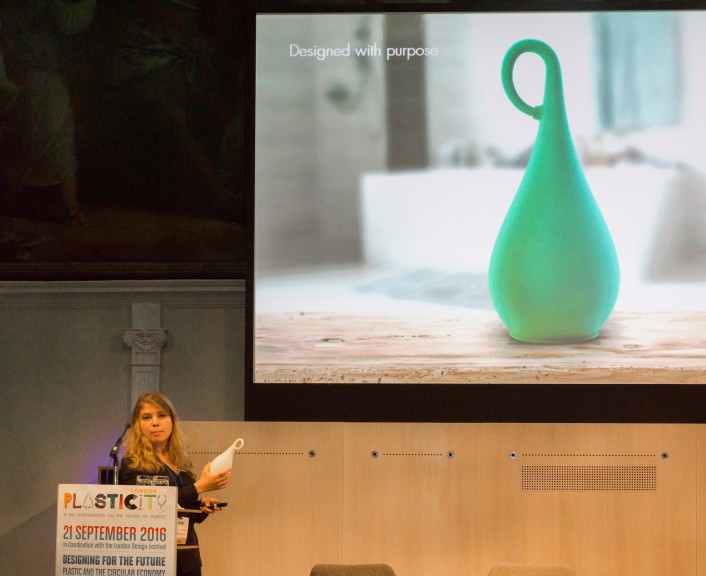 How old are you and where are you from?
I am 29 years old. I was born in Milan, Italy; however, as I always say, I feel more southern Italian, as my whole family comes from a small fisherman village in the south of Italy, called Manfredonia.
How have your life experiences contributed to your entrepreneurship?
Where to start?
During my childhood, I lived in several countries. My dad had to move often for work, and we followed him everywhere, so I have not lived in Italy since I was 7 years old. Living 5 years in Holland and 6 years in France, I learnt to adapt quickly to different environments, which shaped my open-mindedness.
I was raised in a rather traditional manner, so the right way was to get to university and find a job. I am the older sibling in my family, and throughout my childhood, I grew up showing my little brother the good example, by studying hard and getting good grades at school. However, after university, the situation reversed, and he became the role model with a stable job and a more stable life in general.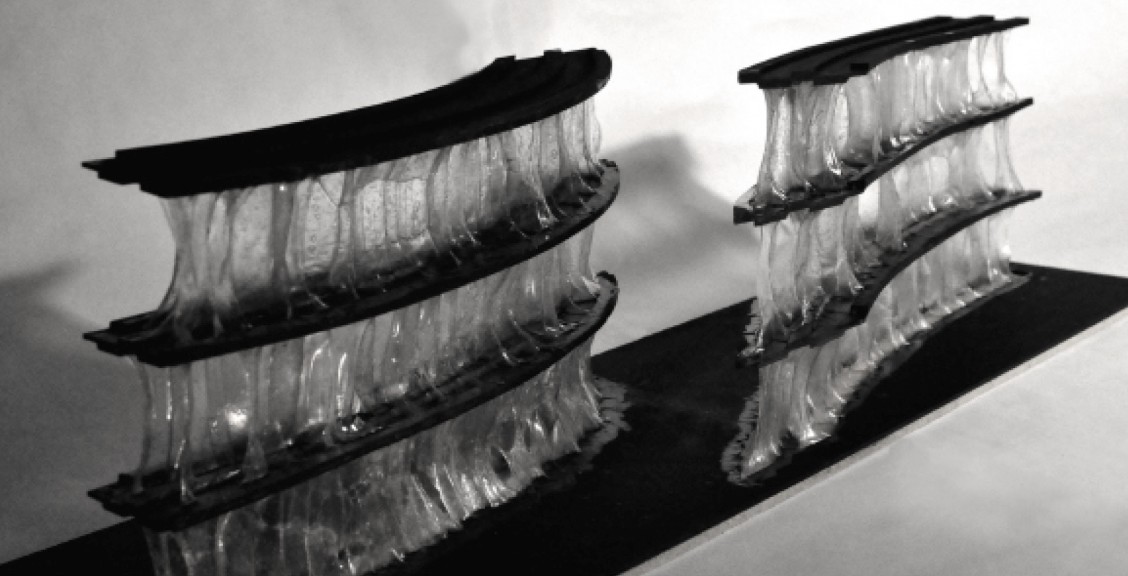 Working as a full-time employee has never been a great experience for me, as I was feeling only like a number, and the lack of control was often frustrating. I often felt like I was not doing the right thing.
I did not have a role model to follow, as nobody in my family is an entrepreneur; I had to teach myself much of what I know today.
My entrepreneurial spirit is mainly based on a strong, focused passion for sustainable design and determination to keep doing what I love despite all the failures.
This passion is also what enabled me to get out of my comfort zone, leave the negativity behind and start again. Surrounding myself with people who shared the same vision and people who gave me validation that what I do is valuable were also important aspects that motivated me to be an entrepreneur.
What has your educational path been?
I finished my Masters in Architecture back in 2013, working 2 years in international architecture practices between my bachelors and my masters degrees. Throughout my studies, my main interest was sustainable architecture, which means how to design buildings lowering their environmental impact, such as how to maximize natural lighting and ventilation, and how to use technologies to optimize their energy consumption.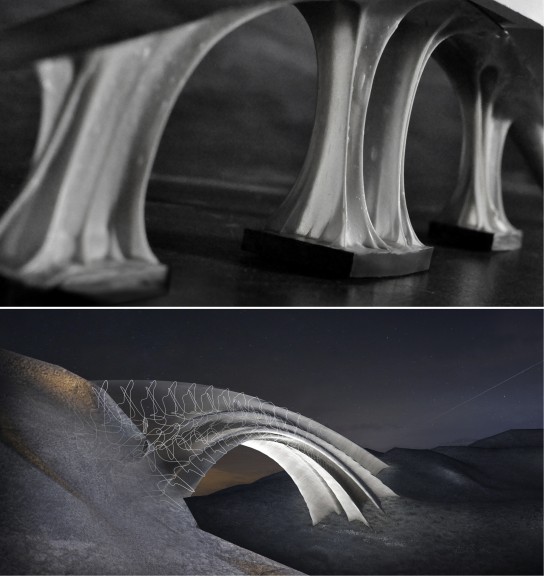 I was always very experimental in my studies. While all my professors were telling me to start drawing some plans and sections of a building, I was instead experimenting with using bioplastic as a way to make construction bricks.
It took some time to realize that working as an architect was not really what I wanted to do as a profession. After 7 years in the architecture field, I started focusing on designing products at a smaller scale than a building, products we use on an everyday basis – re-designing them from a sustainability perspective.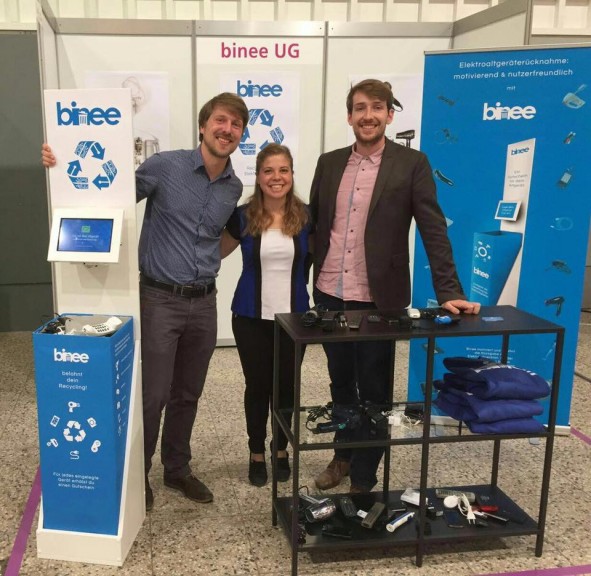 What have your main startups and projects been so far?
The projects I have been working on are binee and Nepenthes.
binee is an interactive collection point for electronic waste, which incentivizes users to recycle their old electronics by rewarding them with discount coupons, such as a discount on their grocery shopping. While working on binee, the motivation to design other products never left me, so I was spending a lot of my spare time designing new products.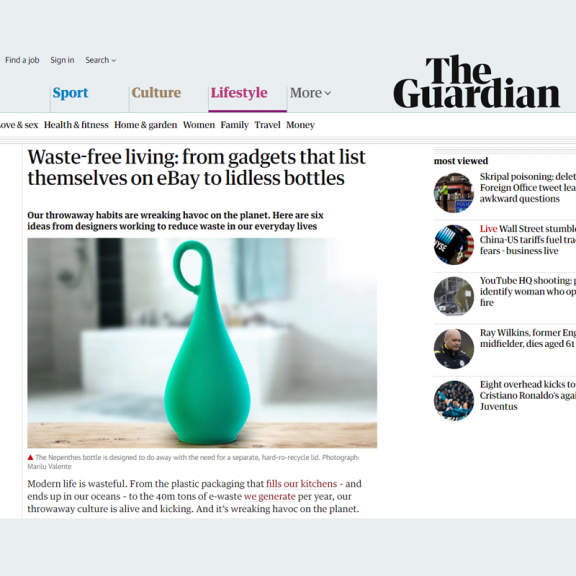 One of the designs, Nepenthes, received considerable attention from the media. Nepenthes is a sustainable packaging system, refillable and easier to recycle.
While normal bottles for personal care products, such as shampoo, are made with different types of plastics, Nepenthes is made from only one material. Different types of plastics cause contamination during recycling, so each plastic type needs to be separated from the other. A big chunk of the recycling cost goes to sorting. Since Nepenthes is a mono-material bottle, it does not need separation during recycling.
I am also one of the board members of the EIT Raw Materials Alumni Association, and one of the participants of the Circular Futures program.
What are the main concepts and themes behind your designs?
Designers are often thought to make things look pretty. For me, design goes way beyond that. Design has a big role to play in the entire life cycle of a product. I strongly believe it is the responsibility of the designer to understand how a product is produced / manufactured, and what will happen to it once it is not usable anymore, trying to minimize the generation of waste in the process.
Therefore, my work goes hand in hand with the circular economy approach, to create more closed loop systems where waste becomes a resource, and to shift from a linear economy where we produce, use and dispose of products.
There are quite a few terms to describe this type of design, such as sustainable design, circular product design or eco-design.
What stage is Nepenthes in now?
Nepenthes is a disruptive bottle design for personal care products. It is a relatively insignificant object that we often overlook. We use it without asking too many questions about it, so it gets often forgotten.
However, my approach was to re-invent how a simple bottle is designed. The design got international recognition, winning a design award and being published in several platforms, such as The Guardian and FastCo. Since then, I started receiving requests from around the world from people and companies that would like to buy the bottle.
The response made me quite overwhelmed, as I was not expecting it.
However, seeing that is a demand, I took the first steps towards market entry, such as protecting the industrial design and raising funds for producing a first industrial batch.
There are many technical challenges that I have to figure out if I want to see the bottle on a supermarket shelf, and this process will take some time.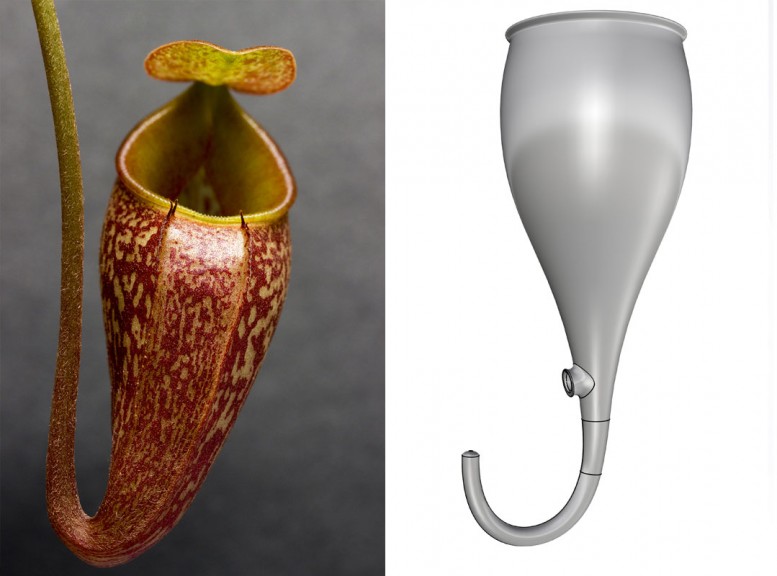 Why did you choose Leipzig to live and run your businesses?
I lived in London for nearly 5 years, until I felt stuck by the hectic and superficial aspect of London's lifestyle. I knew I had to leave and find another place that would allow me to take some time to work on my own projects.
My journey to Leipzig starts by me leaving London and participating in many events and conferences related to sustainability. During one event I met Martin, who then became my co-founder. Together with the binee team, we decided to target the German market and establish the startup in Germany. We got offered a place at the SpinLab and decided to move to Leipzig with the team.
We raised funds from the European Institute of Technology and ran a pilot in Leipzig, where we installed collection points for electronic waste in 20 different locations around town.
Leaving London and moving to Leipzig was one of the best decisions I have ever made. Leipzig life is much more spontaneous and relaxed than what I experienced in London.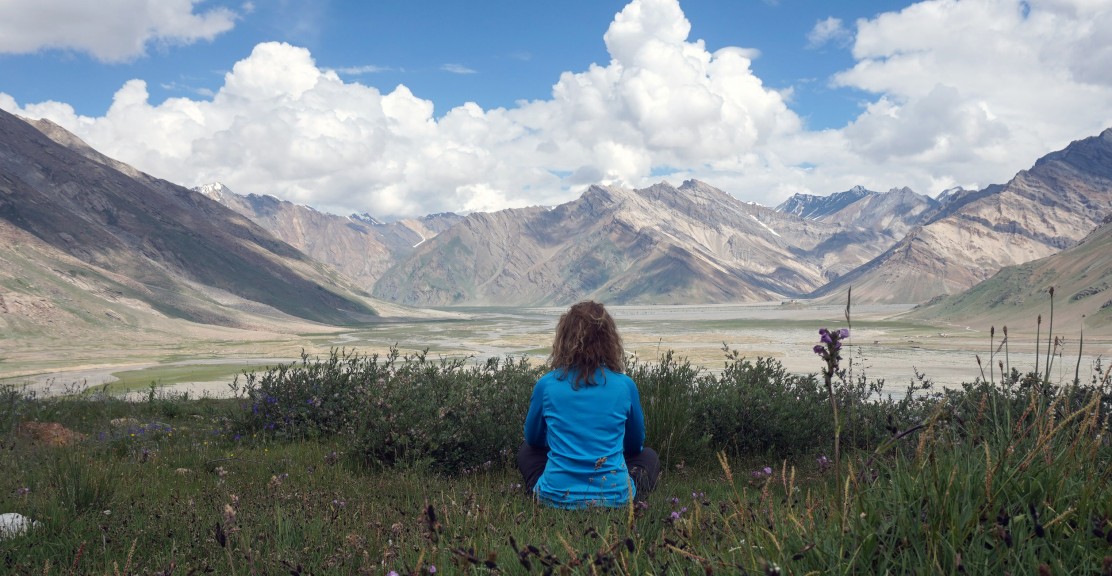 What are some of the challenges and advantages you have found in the local startup scene?
As you try to live from your passion, the start is always quite unstable, especially financially. Freelancing as a designer has helped me to support my projects. I could use my technical skills related to graphic design, 3D modelling, rapid prototyping, to find secondary sources of revenue. Being part of the local startup community helps a lot in finding freelance opportunities, as you get in contact with many other professionals who are always on the lookout for design services. Also, there are weekly networking events, which open new opportunities to meet potential clients.
I have built a strong network in Leipzig, which means that when I need help or have some questions, I know whom to ask.
However, for internationals like me, it is quite challenging to run a business if you don't speak German.
Local people like to do and run businesses in German, so raising funds and convincing people to invest can be difficult here in Leipzig.
What do you do for fun when you're not working?
My second biggest passion after design is skiing. Three years ago, I started a ski instructor course; I nearly dropped everything to become a ski instructor.
I've been skiing since I was 5 years old, so skiing always brings me back to my roots. There is a freedom that you feel while you're skiing, which is incomparable with anything else. You feel very connected with the nature that surrounds you, since you have to use natural forces to ski.
Generally, I love sports, so I take any chance I have to do a 10K run outside in the beautiful parks that Leipzig offers. I also play badminton and beach volleyball.
What advice would you give to fellow female entrepreneurs who are currently pursuing or considering pursuing a business idea?
I would advise you to first find what you really love to do and what motivates you to work and get up in the morning. This motivation is the thing that will push you forward despite the failures and rejections.
Also, they say you are the result of the 10 people nearest to you. So, another advice I would give is to surround yourself with the right people you can feel motivated from.
Finally, finding a good balance between work and private life is key for a sustainable business. The development and growth of a business will depend on you, so keeping your body and mind healthy is essential.
---
Thank you, Marilu! We wish you every success with your endeavors.
---
To nominate an interviewee for our Female Founders Series, email ana@leipglo.com.