Is Mario Schröder psychic? How did he know my most beloved classical music was Bach and my all-time favorite instrument was the tabla? Add dance to that and you score three for three! I must say I really appreciate the latest trend in subject matter. I am happy he's addressing topics instead of creating biographies.
With his latest work for the Leipziger Ballett – Magnificat – he hits on something that is currently affecting me on a daily basis: fear of the other.
I came away noticing the abruptness of going back and forth between Bach's Magnificat and the traditional music played by Indigo Masala. Though I enjoyed each of the styles on its own, I longed for a fusion of the two to bridge the conflicting bodily reactions I was having to the music. I didn't get one. This constant state of disruption, through sound, mirrored exactly how I feel with Brexit, Trump and, the latest, Jair Bolsonaro coming into power in Brazil. Polarization without meshing. It just feels relentless and uncomfortably staccato.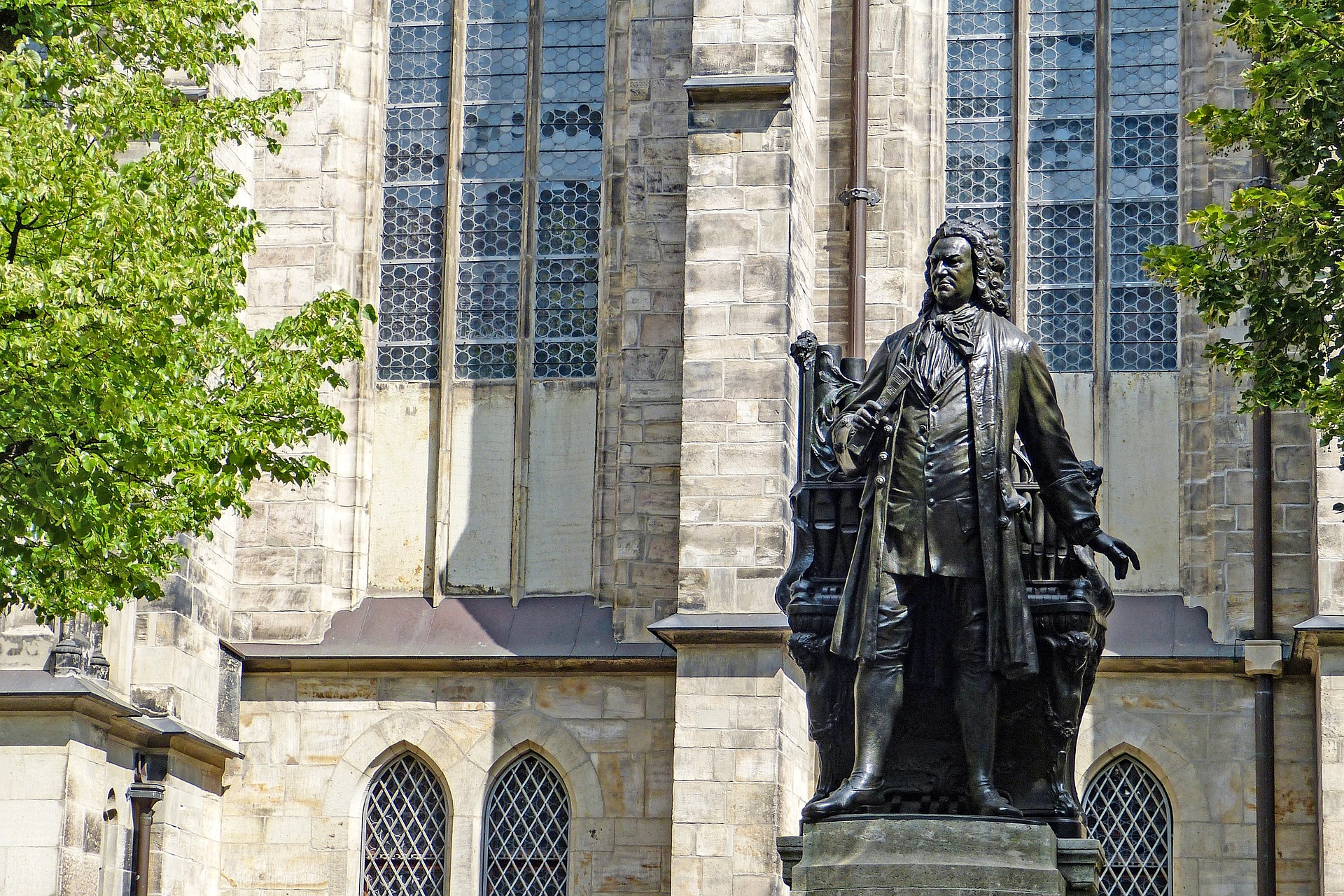 Mario chose to offset Bach's 18th century composition of the Canticle of Mary, to be performed at church services right here in Leipzig, with classical Indian music that started in the same century. The two couldn't be more different. Both transport you.
The serenity of Bach's strings, combined with the voices of the choir, gives way to a joyful sway. The vibrations and rhythms of Indigo Masala make you want to quake.
Even if there were no dancers, this would be a full body experience for the audience.
But there were, and Mario reached new heights in the choreography. This piece is full of fresh new solos and beautiful duets. I've got to say that Lou Thabart shone in every way. His solo was so dynamic, fluid and elegant, and his duet with Laura Costa Chaud took my breath away. I would have never put the two together, but they were so effortlessly in sync that afterwards I couldn't imagine them not dancing together.
The solos of Urania Lobo Garcia and Fang Yi Liu showed yet another side of them I hadn't seen in previous performances. Mario keeps developing new ways for them to amaze me.
Magnificat shows Mario's ability to stay relevant.
He tackles today's hot topics while maintaining his musicality and leaving room for the dancers' voice by including devised improvisation. This one will have you thinking.
Yo Yo Ma played Bach when he was in Leipzig this summer. It came right after the riots in Chemnitz. He hoped he could use the music to change the world. I hope he and Mario are right and Bach is the tool to help us not only not to fear the other, but to embrace it.
---
Leipzig Ballet
Oper Leipzig
Fri 8 March 7:30 PM
Fri 29 March 7:30 PM
Sun 31 March 6 PM
Sun 21 April 6 PM
Fri 14 June 7:30 PM
Sun 16 June 6 PM