The Leipzig cinema landscape is as diverse and exciting as the city it represents. In each corner of Leipzig, you will find theatres and spaces that regularly show a variety of interesting films. Each Viertel has its little cinema that fills it, not only with an eclectic movie selection for its local audience, but also with a great space for cultural projects and opportunities.
Almost each Viertel, that is, because the East – and especially the Northeast – of Leipzig are sorely underrepresented in our tapestry of public projection.
The Polyloid Film Festival, created by the cultural space Pöge-Haus e.V. in the Eisenbahnstraßenviertel, is taking major steps to fill this gap for its Viertel and beyond. Started a mere two years ago, the festival is quickly growing into a major event. This year, the organization has successfully crowd-funded the Polyloid and will bring an even bigger range of films and venues to the East of Leipzig.
The program is as diverse as the people of Leipzig East and luckily for our readership, nearly all screenings will be in the film's original language with subtitles.
They will range from cult classics and pearls of contemporary world cinema to documentaries concerning both current political affairs and more obscure special interests. This wide variety in the film selection was also crowd-sourced from over 100 film requests, as the organizers made the decisions in an open forum in cooperation with the local community. Anyone could suggest a film for screening, and the only guidelines were to make the program as representatively open and diverse as possible, to reflect the general spirit of the Eisenbahnstraße.
I'd wager that this goal has been achieved. Not only is there a kind of movie for every kind of Leipziger, Polyloid's selection is also split up into distinct sections that all serve specific kinds of movies.
Here's an overview of what you can expect from these sections; click on each one to get dates, times and locations for all screenings.
Is the aforementioned crowd-sourced section of the festival. Based on the neighborhood's input, it will screen different favorites submitted by the public.
Is the wildly creative and diverse section of films from across the globe. Entries from Afghanistan, Iraq, Poland, Romania, Turkey, Vietnam, and Tunisia will be screened. Filmmakers are going to be present and some will even celebrate their premiere screening at the Polyloid 2019.
Is the family-friendly section that welcomes all ages. As I was able to experience at most film festivals, the selection aimed at younger audiences often boasts the biggest surprises and best entertainment. So don't be deterred by the "kids" label; these films do not condescend or simplify their subjects, but rather look to engage all viewers, regardless of age or maturity.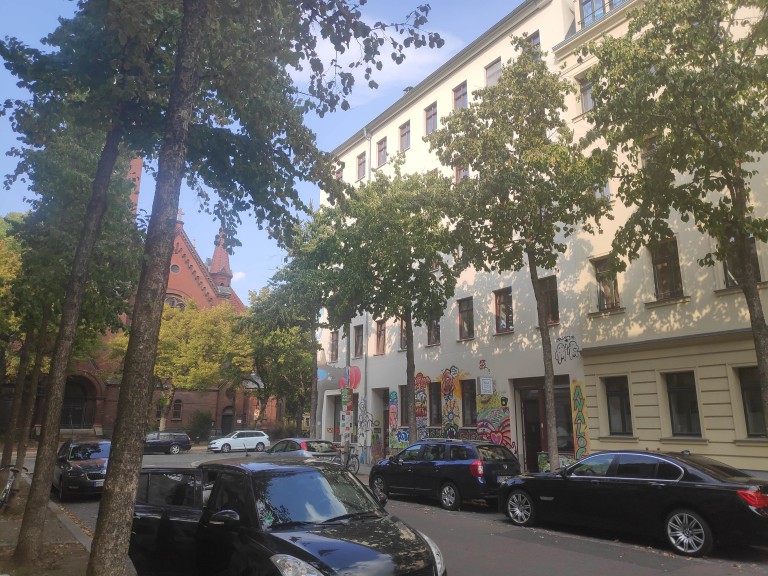 Are special screenings of Arabic short films of all genres and formats. The short film format is an ideal entry point for anyone looking to expand their cinematic horizons. Thanks to the variety and brevity of the entries, you will get a whole slew of fresh voices and perspectives.
Is the umbrella term for all cooperative screenings with other organizations. Entries include a cooperative screening with the globalization-critical film festival GlobaLE; a gardening-themed screening with local open gardening collective Queerbeet; and a collaborative screening with the IG Fortuna project, which valiantly works to revive the long-shuttered East Leipzig Cinema Kino der Jugend.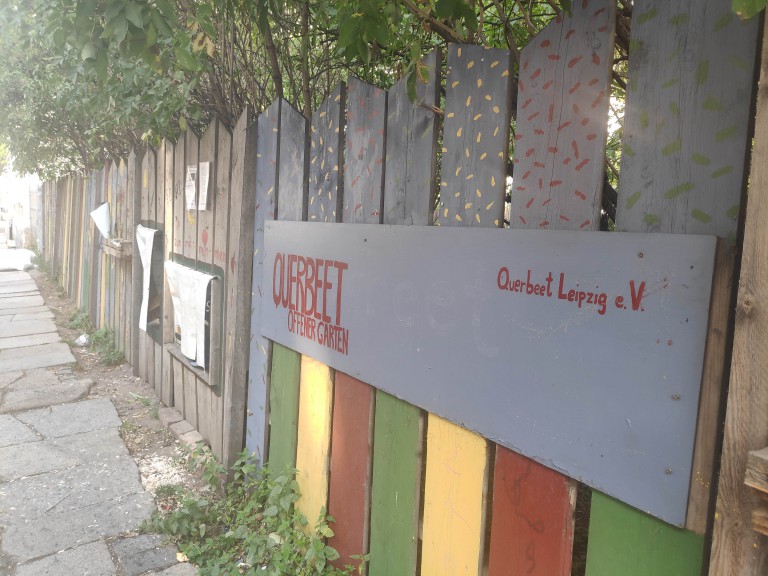 The Polyloid 2019 runs from now until the 15th of September, and you can see all screenings with date, time and film info on our Movie Showtimes.
Find out more about the Pöge-Haus and current updates on the Polyloid festival on their website.