August famously sees the art world take a break, leaving our calendars bare of a cultural fix. Yet with a pause, and replenished energy, only comes a ferocious return. Welcome Art September!
Leipzig is brimming with cultural choice. There is a constant flow of curation, artists' studios to visit and museum shows to meander through. But often the choices are too vast, our time select, or we completely miss that last day of a show we've been desperate to catch.
The Leipzig Glocal has come to answer your monthly mull. Every first of the month, we will provide a curated list of our recommended art events in Leipzig. Here is the one for September.
---
Spinnereistraße 7
07.09 – 08.09

The September Rundgang always promises an end of summer celebratory feel. The opening of the Spinnerei complex is spread over two days. Much needed time, given the amount to see: artist studios, galleries, artist-run projects, and non-profit organizations. Below are some of our selected highlights of the weekend.
Remember, it's easy to stick to the ground-floor gallery presentations, but make sure you venture up through the iron beamed corridors to explore the artist studios, offering a rare opportunity to see works in progress and speak directly to the creators.
Dr. Nuwayhid & Friends
Werkschau
07.09. – 18.09. 
The Lebanese doctor came to Leipzig in the 80's to study. Throughout his time in the city, he has engaged with and supported the local art scene, with a particular focus on the alumni of the HGB (Hochschule für Grafik und Buchkunst Leipzig). The exhibition showcases his collection featuring numerous styles born out of the school.
Galerie Josef Filipp
07.09. – 12.10.
The young, rising artist Claudia Piepenbrock won the prestigious Karin Hollweg Prize in 2016. In this solo presentation, she plays on our perceptions of how materials and objects converse.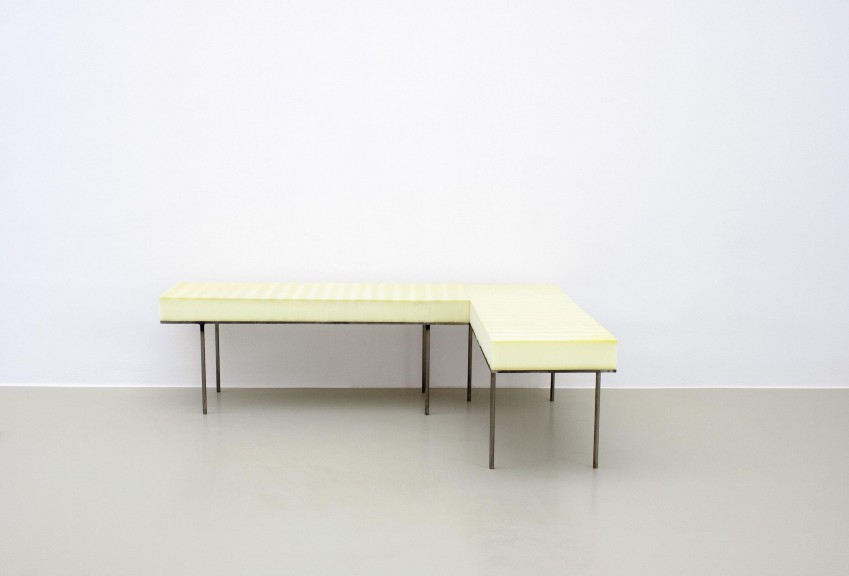 Halle 14
07.09. – 07.12.
A backlash of authoritarianism has caught democracies worldwide. The group exhibition shows how artists and groups react.
The Leipzig art scene may at first glance seem to be solely practicing out of the Spinnerei, but there is so much more to discover beyond the former industrial complex.
---
Leipzig Offene Ateliers
Sunday, 29th of September
For just one day, the city's artists have been rallied to open their doors for us to see inside their production zones. Make sure you have a bike, to be able to zoom from one side of the city to the other. There is no corner of Leipzig that is atelier-free. (See website for all studio locations.)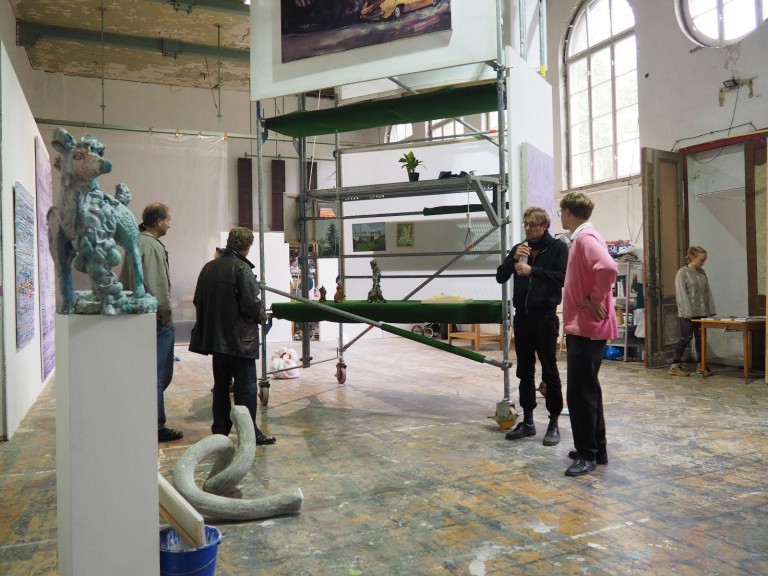 ---
GfzK Gallerie für zeitgenössische Kunst Leipzig
Karl–Tauchnitz–Str. 9–11
Tuesday, 24th of September
19:00
The discussion takes place as part of the exhibition Conscious Inability: The Gabriele Stutter archive #2. Don't forget to check out the exhibition that is formatted as a walk-in archive that presents the artist's practice in the context of the GDR in the 1980's. The conversation is in German, but all exhibition material is available in English.
---
Project by Freiraus e.V.
Angerstraße 36
Thursday 26 – Sunday 29.09
Daily performance 20:00 – 22:00
An interdisciplinary performance on the history of Nazi-forced labor in Leipzig. A discussion will take place after each performance. Tickets must be purchased in advance and the event is only on for four days in September, so don't miss the chance to see this artistic response to an important memory of the city.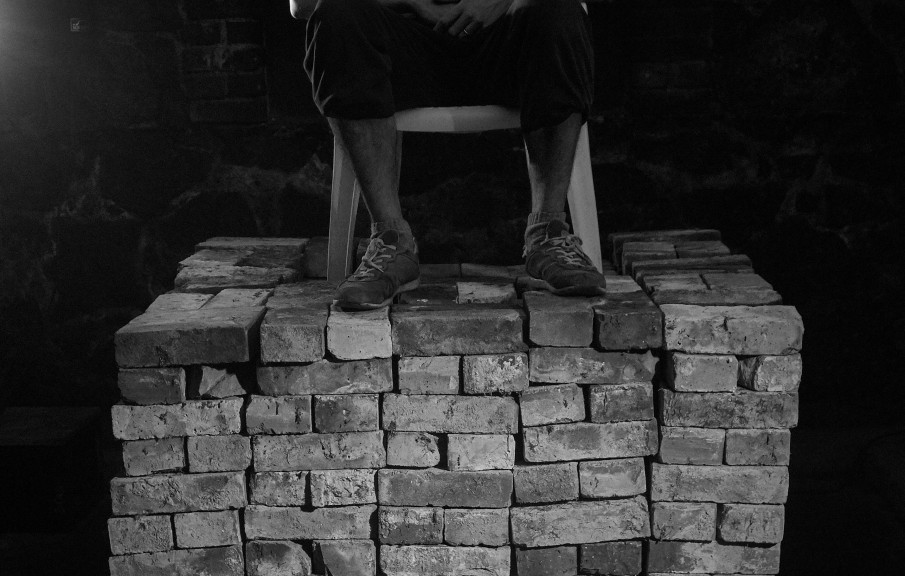 ---
MdbK Museum der bildenden Künste
Katharinenstraße 10
13.09., 24.09., 29.09.
Hours may differ
The exhibition Point of No Return opened this August and reflects 30 years since "1989" and how fine arts perceived the Peaceful Revolution in the GDR and the radical change of East German society. Alongside the exhibition is a packed film programme over the next two months, offering further insight into the topics surrounding this period of history and the aftermath.
---
D21 Kunstraum
Demmeringstraße 21
30.08. – 15.09.
This exhibition explores issues of migration, housing, and the creative process. Three Berlin-based, Chilean artists respond to these topics that are so prescient within contemporary German society.
---
Here's one last art tip for the ladies of Leipzig:
Spricht Mit Mir!
MdbK Musem der bildenden Künste
Katharinenstraße 10
Every 2nd Wednesday of the month
15:00 – 17:00
A language tandem that focuses on discussing the artworks at the MdbK. This one is just for women and girls over the age of 14. But it is free, and a great way to practice a language or share your own.