My phone vibrates. Emmanuel's name comes up on the chatting app, all the way from Wuhan, China. I ask him for updates almost everyday, and today his reply is no different: There's no telling when his university will let him out. Along with 84 other foreigners from "developing countries," the Ghanaian student has not left campus in 103 days.
However, the lockdown in Wuhan, the Hubei Province city where Covid-19 sprang from, officially ended on April 8th.
Classes for the Chinese, and travel within the country, are resuming. China told the world that it had conquered the virus and, due to its authoritarian regime, it's difficult to gauge the reality of its numbers in the best of times – let alone in a pandemic that has experts and officials confounded worldwide.
"People out there are living normal lives and we're here suffering all in the name of protecting us," the Ghanaian medicine student wrote to me. "We've been in isolation for over 100 days and we still can't move freely in the campus which is well fenced."
Emmanuel says there are no known cases of Covid-19 on his campus and yet, the international students' movements are still limited to hanging out and playing games in the yard in small groups for a little while each day. On the other hand, Chinese students living on campus were allowed to go back home before the lockdown – and he figures that's what "made the virus spread very quickly. People were traveling and moving up and down."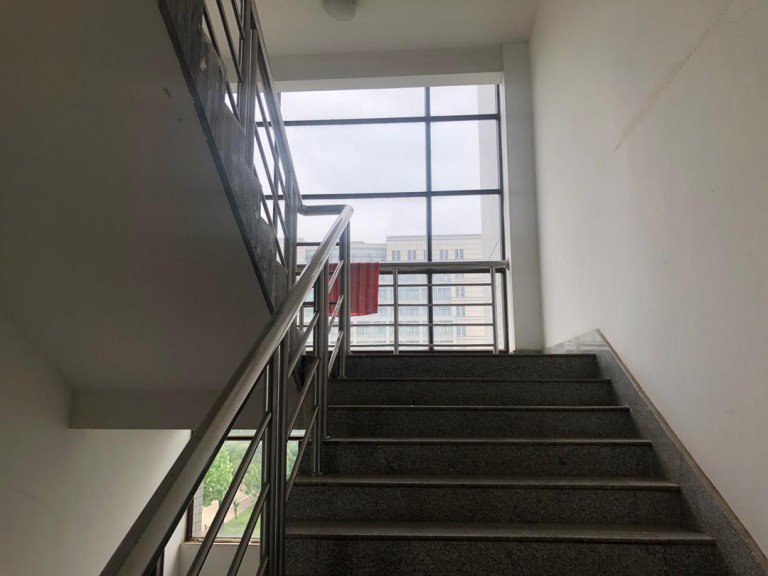 The university, he added, just tells the international students that this is for their "protection." Their embassies have told them the same, and there's no sign of any rescue on the horizon.
All he can do is read, play games on his computer, talk to friends and family online, relish the little bit of movement he's allowed, and wait. But the connections that keep him sane can also deepen despair.
Reports of racism and xenophobia flood his WeChat, while echoing out in publications like The New York Times: foreigners, especially other black people, being denied housing, service (and even care), being labeled as carriers of the virus and forced to stay indoors. Despite his lack of recourse, Emmanuel has tried to remain optimistic and not think the worst of his hosts.
"It's a small population of Chinese who don't like foreigners, so they're taking advantage of [the Covid-19 crisis]," he mused.
China has become known as having many development and business deals with African countries like Ghana, sending a lot of workers there. At the same time, China's name – despite the rampant reports of discrimination and even human rights abuses against minorities – has become more visible in trying to lure international students to its universities, which increasingly teach programs in English (including Emmanuel's). Abuses are hidden from tourists like myself and are certainly not apparent to every young foreign resident.
Before this period of forced, indefinite isolation in China, the Ghanaian from the city of Takoradi felt he had his future figured out, and a bright one at that.
The 26-year-old moved to Wuhan six years ago on the advice of friends, and was getting ready to wrap up his final year of Medicine. The next step for Emmanuel would have been to leave China and take up a yearlong internship in Canada. He then planned to return home to Ghana to practice as a physician with what he learned abroad.
All of it began to change on January 22nd, 2020 – that's the day Emmanuel recalls the Chinese government announced there would be a lockdown in 48 hours. This was the last time he was allowed to go shopping; since then, the university has been purchasing the basics every two weeks and cooking daily for him and his dorm mates.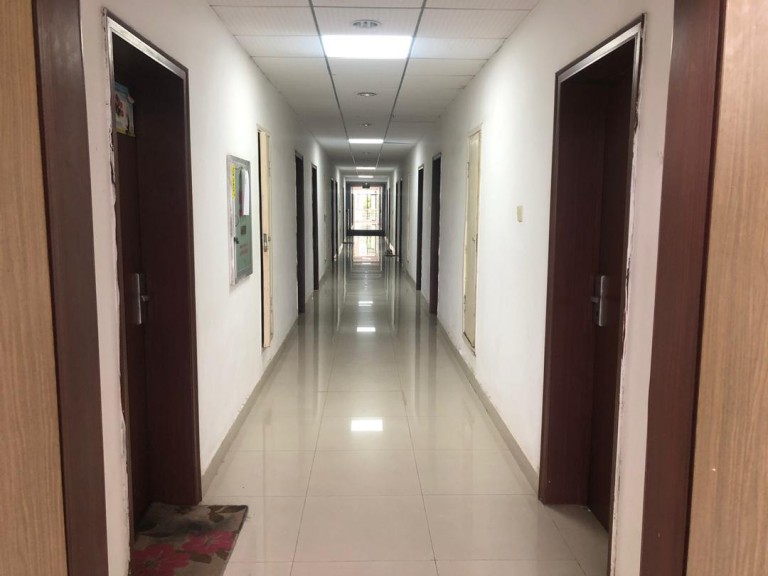 For over two months, the only time he'd see others in person, in passing, was when he went out in the hallway to collect his rations twice a day. He heard that those who dared to go out in the street were being arrested. The news and information he managed to read past the Chinese government's blocks convinced him that when the lockdown was lifted for the Chinese, he as a foreign student wouldn't be included.
When this was actually confirmed on April 8th, he saw his appreciation for the university's constant cooking and grocery-shopping turn into anger.
"We can't order food," he reminded me today. "Forced to eat the food they give us, whether [we] like it or not. Our consolation is the snacks we get every two weeks. It's been a long time [since] I tasted a burger or pizza. And these [shops] are open and [have] been used by the Chinese."
His caretakers became his captors. They threatened to take away even the tiny bit of sunshine the foreign students were now allowed if he and the others kept complaining and asking questions.
Incrementally, Emmanuel says, he and his Wuhan dorm mates have started getting more freedom in interacting with each other. But that's still a long way away from being permitted to go out and buy groceries himself, something that was never taken away from us in Germany.
"I still think the precautionary measures [aren't] fair on college students especially when [the] Chinese are allowed to do [things] and go to certain places, but when foreigners want to go to the same place, it's considered dangerous," Emmanuel wrote.
His Ghanaian friend who connected me to him was lucky enough to be living here in Leipzig during these coronavirus times. She can go back to her office, where she works as a researcher, if she wants to as of this week.
Meanwhile, Emmanuel has no idea when he'll be able to go home to his loved ones in Ghana (whereas other foreign nationals stranded around the world got the benefit of being rescued by their governments). Not to mention the internship he'd netted in Canada – that opportunity has been lost at least for this year. He has so far not been able to get practical experience in medicine, so he wouldn't have been able to help with Covid-19 patients.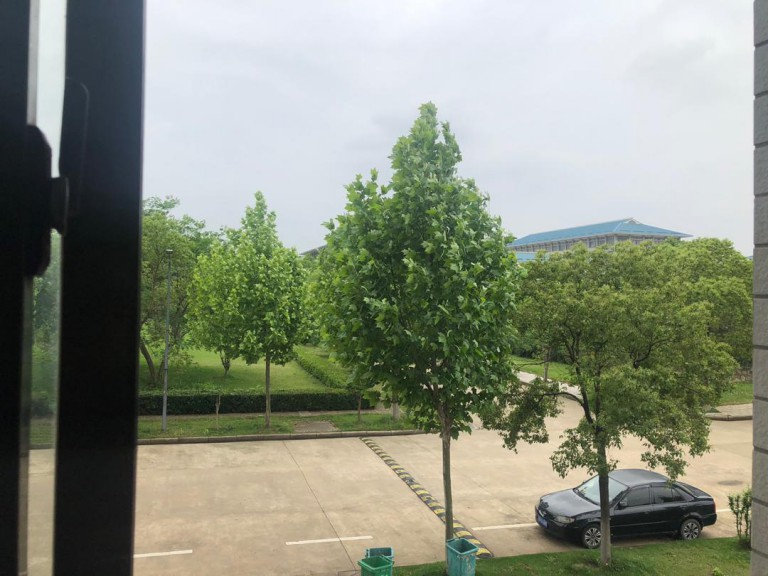 Right now, though, Emmanuel would be happy simply to be able to spend time at the park he can see from his window, right there across the street, just beyond his reach:
"[I would] just lie flat on my back, enjoy the view of the sky, feel the breeze on my body, drown in the chirping of the birds and just relax, knowing nature is taking its course and I'm safe and free to enjoy at last," he writes, before signing off the chatting app for the day. Without a sound, I can feel him sighing.