What impact does your life have on the quality of life of others? South African Daniël Meyer has pledged to cycle 3000 kilometers across Europe to raise money for a children's charity. He has named his mission The Smile Cycle, and through crowdfunding, he is raising money for Operation Smile.  This organization provides surgical care and support to patients with cleft conditions. They not only perform surgical and dental procedures but also provide ongoing psychosocial support, speech therapy, and even nutrition. Their range of services is very broad and each patient's care is tailor-made.  They have centers in 30 countries, making these life-changing procedures available to those who couldn't afford them.
Operation Smile changes lives by providing free surgeries and social services.
Daniël embarked on his epic mission to raise money for Operation Smile on 5 July. He flew from his hometown of Cape Town, South Africa to Berlin, from where he would take a train to Copenhagen to start his long solo journey. Armed only with what he can fit on his bike, including a tent, Dan set off after months of training. It wasn't until he had left that I asked him for an interview, so in between riding days he took the time to answer a few questions for Leipglo. From Copenhagen to Rome, Dan aims to do around 100km a day.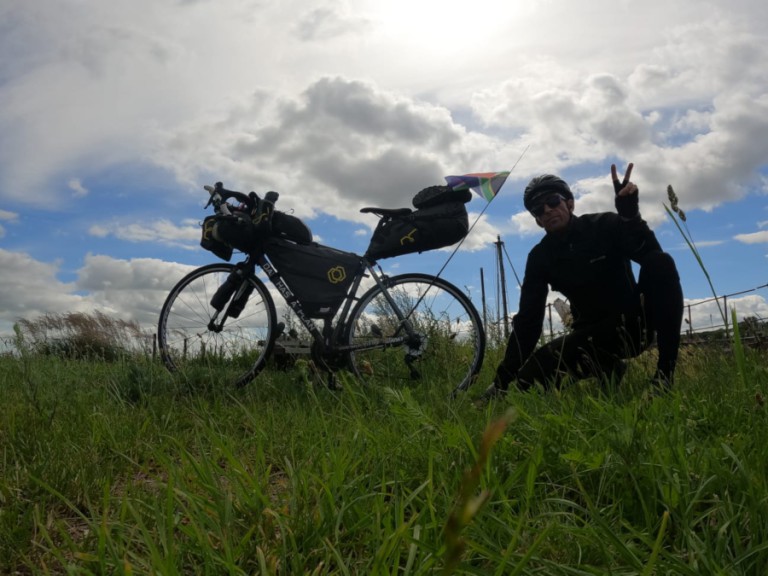 Leipglo: Hi Daniel, thank you so much for taking the time to chat to us about your epic cycle mission! How did you land on the idea to cycle through Europe to raise money, and how did Operation Smile become part of it?
DM: Hi! The idea came to me about a year ago. I was in a bubble bath at 2 am because I couldn't sleep. Having just managed to drag my company through the chaos that was Covid, I was feeling a bit despondent that life had stopped being fun. And that for two years I had lost sight of anything other than survival. Suddenly the idea struck: it's time to do something remarkable. To step out of my comfort zone, and challenge myself like never before. And to use this challenge to do some good in the world. Everyone was so focussed on negative things, I wanted to bring some happy news to people's news feeds. And so, The Smile Cycle was born.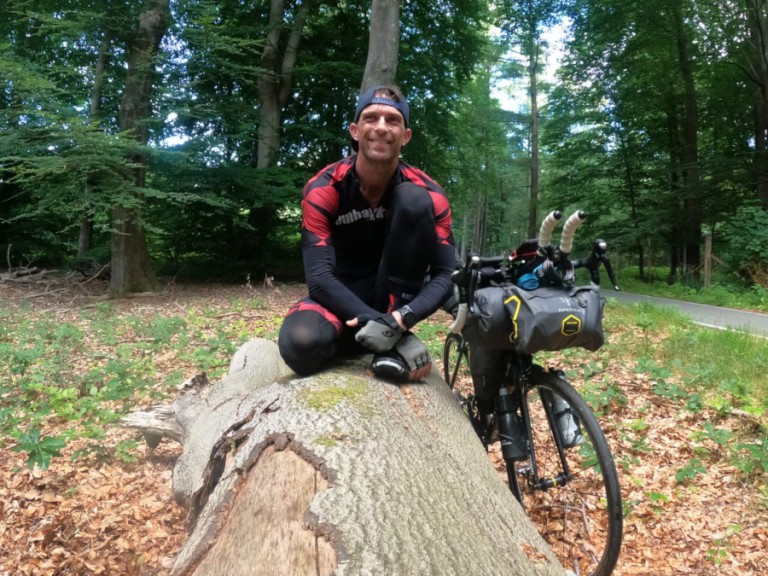 I chose Operation Smile because I love to make people smile.
Whether it's just me being a clown or giving a stranger a compliment that makes their day a little better, positive interactions make me happy. Everyone deserves a smile. And for such a small amount of money – R5500 (€318) – we can change one child's life forever. It's tangible.
Leipglo: How far is it exactly that you are cycling, and how did you prepare?
DM: From Copenhagen to Rome, via Amsterdam and Paris, it's a total of 3000km. I started training in February. I had two goals this year – to cycle across Europe and to complete the Ironman 70.3 challenge. So for six months, I have been training 2-3 hours a day, cycling, running, swimming, and doing strength training. I'm definitely the fittest I've ever been!
Leipglo: Tell us about the bit of excitement early on with the trip over from South Africa?
DM: Haha!
The airline lost my bicycle and all my equipment somewhere in the Middle East!
I arrived in Berlin with 24 hours until my train to Copenhagen; the bike finally arrived one hour before the train was scheduled to depart! Crazy rush! Made it with minutes to spare.
Leipglo: Where did you start, and how many countries have you traversed so far? What is still ahead?
DM: I started the actual cycle on Friday, 8 July, from Copenhagen. Denmark was great but in between cities there was hardly anywhere to buy food, and I eat A LOT, haha! I rode through Germany to Hamburg, and now I'm in the Netherlands. From here it's Belgium, France, Austria, Switzerland, and Italy. I have a flag for each country, that I fly on the back of my bike!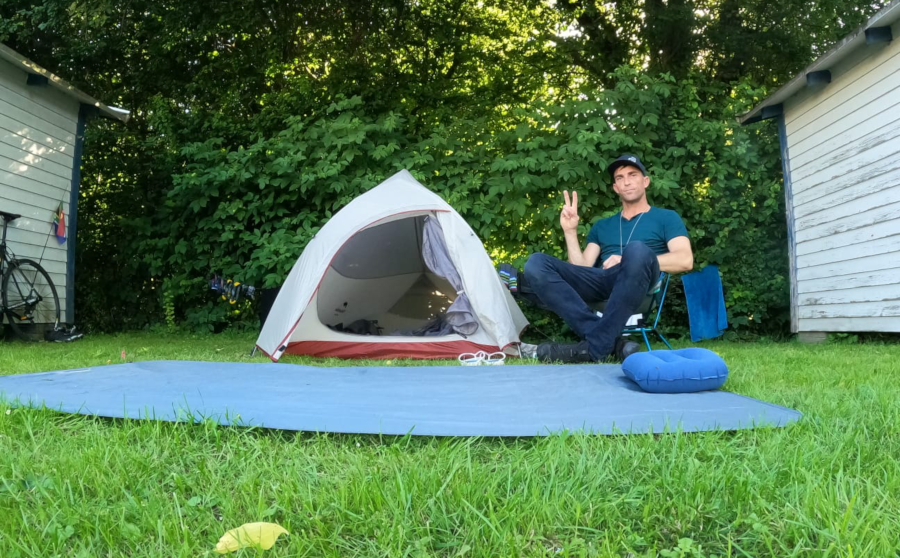 Leipglo: What have been the highs and lows of the trip to date? What has surprised you?
DM: So far the highs have been the people I've met, and experiencing different cultures firsthand. I feel really privileged to be able to do something like this. Another high is the feeling I get riding through a new country on my bike, at dawn, with open roads, and birds singing. I feel like I am flying in freedom! Downsides have been the wind and losing one of my earpods.
Leipglo: What would your advice be for other people who would like to undertake a similar mission?
DM: Just go for it! If you're not too fancy you can do a trip like this for really cheap! It's such an incredible way to experience another country or your own.
I honestly believe the world would be a better place if people spent more time on bicycles and less time in their cars!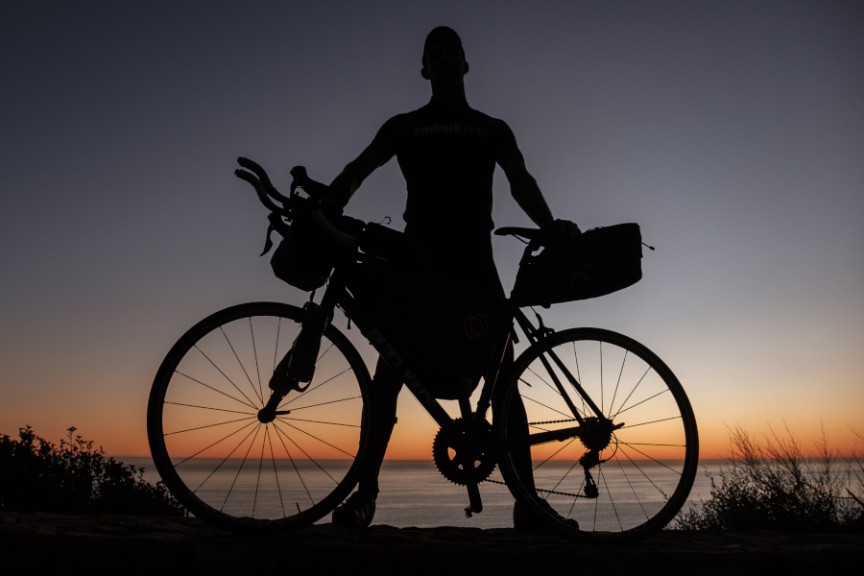 Leiplgo: How does the fundraising work? Where can people donate?
The website for the trip is www.smilecycle.org. It has a direct link to the Givengain site which manages the fundraising. I have covered all expenses associated with the trip myself, so 100% of all donations go directly to Operation Smile. We have a goal of raising enough money for 50 kids to receive the surgery that will change their lives forever.
Leipglo wishes you all the best, Dan, and we are rooting for you! Have a safe journey and thank you for the incredible fundraising feat you have undertaken for children who need life-changing cleft surgery.
To donate directly to The Smile Cycle, please follow this link, or click above. You can follow Dan's journey on the Smile Cycle site, or through Instagram.