Leipzig for Ukraine (LE4UA) presents a fundraising concert in support of the victims and survivors of the war in Ukraine. With musical acts of different genres, DJs, and a raffle prize draw, there is something for everyone to enjoy – all for a worthy cause.
From the LE4UA team:
"Like many, if not all of the people of Leipzig, we are shocked and dismayed by the war of aggression in Ukraine and against our twin city, Kyiv. In times of such crises, we are convinced that we all have to do our part and send a clear signal. That's why we decided to organize this event to collect money for the refugees and victims of the war in Ukraine."
The event takes place under 3G regulations. This means that guests will need to present proof of Covid jab or recovery. Alternatively, they can present the negative result of an official Covid test that is less than 24 hours old.
The LE4UA team is pleased to announce the following acts for the evening: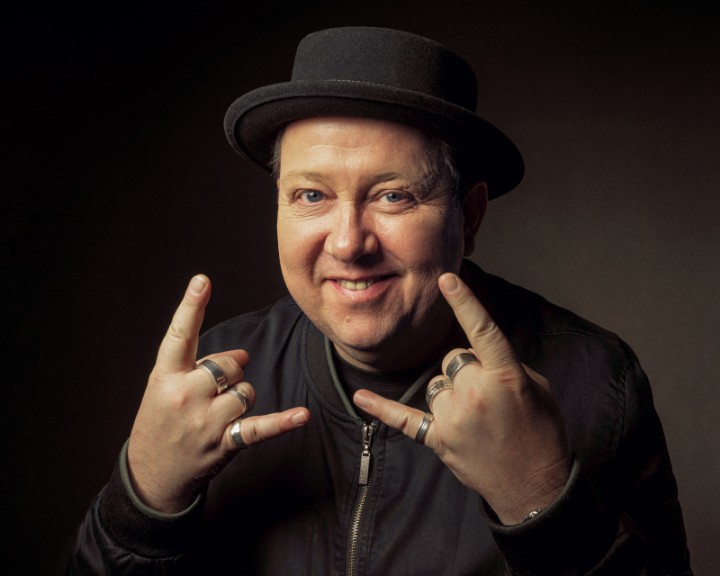 Sebastian Krumbiegel – The singer of the legendary "Die Prinzen". As a solo artist, a fighter for the good of mankind, and an anti-racist, Sebastian is well known in Leipzig and beyond. He will present an exclusive solo set!
Batiar Gang – Arousing Balkan-Klezmer-Borshch and Eastern European punk-folk from Leipzig. They make the kind of music you just have to dance to!
Sidique – The tireless actor, singer, and guitarist of Leipzig's funk monsters, Schwarzkaffee. Raschid Daniel Sidgi will perform with his highly regarded hip-hop project. Their music is raw, pure, fast but also full of jazzy soul.
The Hungover – Blues rock with "a voice like chocolate melted in an ashtray." Definitely not to be missed!
The show includes the following DJs:
Dans Danza / Intruder Green / Josek

Tickets, information, and donations are available here.
Tickets cost €12. However, Ukrainian citizens with valid IDs enter for free.
Leipzig for Ukraine supports and raises funds for:
ILGA-Europe, Kontaktstelle Wohnen Leipzig, Refugee Law Clinic Leipzig, Ärzte der Welt
Leipzig for Ukraine is supported by:
Kulturfabrik Werk2, Moritzbastei, Krystallpalastvarieté, Well Rounded Hoodlum, Herr Ganze
The Leipzig for Ukraine team:
Stefanie Graupner (she/her, German) – bartender and tour manager
Matthew Hendershot (he/him, US American )- 5-time EMMY nominated multi-media artist, musician, and podcaster
Karsten Kriesel (he/him, German) – journalist, dramaturg, author
Paul Preisendörfer (he/him, German) – drummer, host, concert and festival organizer
Justin Sands (he/him, British) – International School teacher
Paul Uhlig (he/him, German) – sound technician, musician
Info, tickets, and donations: info@LeipzigforUkraine.de
---
Date: 29.04.2022
Doors open at 19:00, concert starts at 20:00
Venue: Werk2, Halle D