The last time I spent Christmas at "home" – and by home I mean the place I grew up in, Peru -was in 2015. Since then, I have spent the holiday season in Spain, Portugal, Australia and of course Germany. My idea of Christmas has changed over the years. To begin, we have an average temperature of 23 °C in Lima and it does not make much sense but we drink hot chocolate and in every main store we will see Santa Claus wearing warm red clothes in that weather.
The first Christmas market I visited in Germany was Leipzig.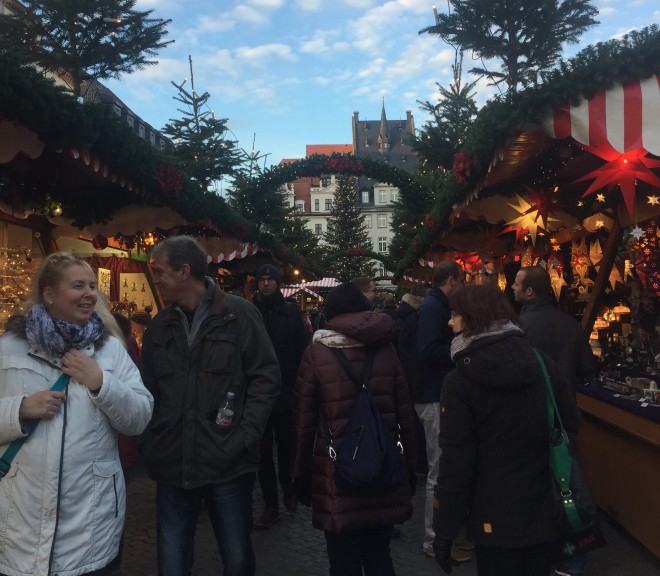 Since then, I usually anticipate this time of the year, even if it gets chilly for me (please bear in mind I grew up with 15 °C as the coldest temperature in winter). In the past, I believe the Christmas market brought a beautiful and festive environment to the city. Drinking "Glühwein" and eating "Lebkuchen" in the "Markt" just warmed up my spirit. I know it is not a universal feeling, and some people might have an opposite view. However, this year, everything changed.
So far, we have had a different spring, a different summer, and yes, a different winter – aka – Christmas in Corona times. Nobody dares to rule out that the end of the year will coincide with a peak in Coronavirus infections and we will have to spend it confined with stronger restrictions than at the beginning of the year. We will all be affected by these unprecedented conditions, coupled with the sadness that we have been dragging on since March. Fans of the Christmas spirit and agnostics of this rite, we will all celebrate a strange Christmas, (hopefully) the rarest of our lives.
Even in the best-case scenario, few holiday traditions will be immune to the pandemic.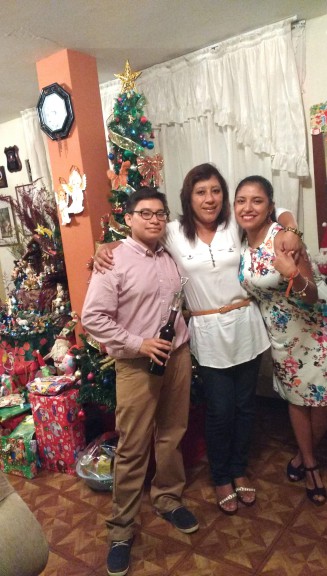 There will be no New Year's Eve mass parties, no companies' dinners. Fans of singing Christmas carols in choirs will have to leave it for another time, and in most cities, Christmas markets have been forbidden – our beloved Leipzig no exception.
The list of Christmas traditions that will be forbidden this year is long and varied. But the set of rituals that we will be able to celebrate is just as vast. In the end, everything will depend on the attitude with which we face this experience. If we live it as a loss because of the compromises we will make, we will feel uncomfortable. If we see it just as a different Christmas, the emotional impact will be lessened.
We find new ways to connect, celebrate, and reflect with our loved ones; for instance, there will be plenty of dinners over Zoom and let's be grateful for the technology that helps us to see and talk to our loved ones at the click of a button. We need to make great compromises to keep ourselves and our communities safe.
In my case, celebrating Christmas in Corona times while living abroad, is not likely to be like celebrating Christmas at home, but it is a unique and unforgettable experience in its own way.