For the first time ever, all foreigners and naturalized Germans residing in Leipzig for at least 3 months will be able to vote in the Leipzig Migrants' Council selection process. The council has an advisory role to Stadt Leipzig on matters concerning the city's international community. If you're eligible to vote, you should receive a letter with instructions latest by March 21st (otherwise, contact Stadt Leipzig's Referat für Migration und Integration). The voting will be open from 8 a.m. on March 22nd to 8 a.m. on March 29th, 2021, and applies to candidates split up into 8 geographic regions (here's a list of all the candidates by region). The person with the most votes from each region will be selected to represent that region. The Leipzig City Council then appoints the next two with the most votes for the remaining positions, for a total of 10 representatives.  
In its ongoing "Meet the Candidates" series, LeipGlo is running these Q&A's with Leipzig Migrants' Council candidates who reach out to us, as they come into our inbox (SEE ALL PUBLISHED ONES HERE). If you're a candidate and would like to be featured here, email a photo of yourself with attribution to contact@leipglo.com and indicate that you would like to receive the link to fill out the questionnaire online. We will be accepting questionnaires also during the voting period. 
---
Linh Vu, Vietnam/Germany
Geographic region for vote: Südostasien und sonstiges Asien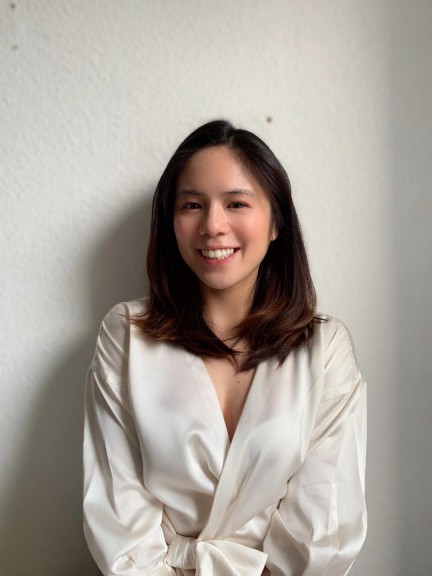 Who are you? Tell us a little bit about you.
My name is Linh Vu, I'm 29 years old. I was born and raised in Leipzig. Sometimes you can find me dancing traditional Vietnamese dances at the stage of the yearly Haus-Garten-Freizeit fair, where our Vietnamese community celebrate the Lunar New Year's Eve. I believe life is about the stories you tell to others and the stories you receive back. These stories form your self-awareness and create the environment you're living in.
I love to tell stories, especially about my Vietnamese heritage, as much as I like to tell my Vietnamese grandparents and relatives about my life in Germany.
Sometimes I discover some prejudices between these two cultures I am living in, but I deeply believe that we can overcome them by exchange and I am happy to be part of this exchange.
I am working for the Office of Economic Development in the City of Leipzig. In my function as Social Media Manager, I always try to show the diverse economic landscape of Leipzig, for example by interviewing Martin Rojas from Colombia about his sustainable coffee brand Hilo. But I'm sure we can do a lot more for migrant business owners, since they contribute to Leipzig's economy: 9.7% of businesses are owned by migrants.
My mom owns a small bistro and I was always wondering why we sell food we do not eat just to make them fitting to the German taste. That is why I participate in many street food festivals to share the origin idea of Vietnamese cuisine.
When and why did you move to Leipzig?
My mom moved from Vietnam to Leipzig when she was only 21 to work here with a very simple dream: becoming independent from everything holding her back by becoming very rich. The plan was to work for ten years in Germany and then return to Vietnam with a big fortune. However, things went differently than planned here:
She met my dad and fell in love (that would probably not have happened if both had stayed in VN, since she came from a low-income household and he was the son of a politician).
The Berlin Wall fell, the two German countries reunited and the Vietnamese workers could choose to stay or leave again.
She stayed, married, had me. Now she is one of 505 Vietnamese business owners with her petite bistro near the Zoo and providing her neighbourhood with yummy Vietnamese cuisine. She did not become rich yet, but she is a proud mom who always encourages her four children to be brave and chase our dreams.
Why are you running for the Leipzig Migrants' Council? What are your goals?
Leipzig is home to Germany's second largest Vietnamese community. I want to give them and the coming Vietnamese a voice and a face.
As the firstborn of an immigrant family, I want to set impulses in the city to promote migrant youth and create more equal opportunities.
I am a professional storyteller, I want to show a colourful image of Leipzig by promoting projects, businesses and achievements of migrants.
Have you been involved in politics before? If so, where and in what capacity?
No, but I vote. 🙂
What do you wish was different in Leipzig for foreigners?
I want the citizens of Leipzig to be more welcoming and understanding. I want us migrants to be an integrated part of the city.
Therefore, there should be a validated official channel through which migrants can get information about the city, e.g. the new regulations regarding Corona. Right now, it is mainly the voluntary associations handily searching for the information, translating and providing them for their communities.
I play basketball at the Rabet-Park in the east of Leipzig and meet many different cultures there. Although we have different roots, we often share the same experience in structural racism. Especially for young people, where the parents don't have the network, don't have the experience but unrealistic expectations for their children, it's hard to develop self-esteem. I want the leaders and decision makers of the city to see the potential of migrant youth and to actively involve us in their programs, especially when it comes to education and traineeship.
What is the best, worst or most memorable experience you have had as a foreigner in Leipzig? (Optional question)
One of my best experiences is to spend time on the basketball courts of Rabet-Park. I am not a good player, but the conversations afterwards with the new friends from Kazakhstan, Syria, Romania, Russia, and Turkey I meet there are so fun and connecting.
---
Tommaso Scarpelli, Italy
Geographic region for vote: Nord-, West- und Mitteleuropa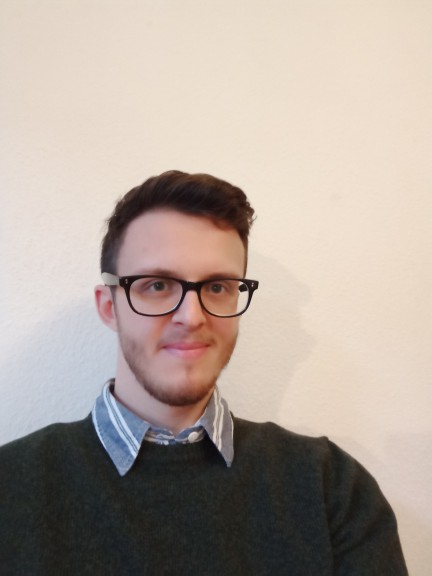 Who are you? Tell us a little bit about you.
I am 27 and I have been living in Germany since 2014. I am currently doing my PhD at the GKO Faculty (now GKR). Since February 2020, I have been working weekly as a volunteer for Wir Sind Paten: the association aims at cooperation among people and integration. Right now the pandemic is forcing me to do all my activities in home office.
When and why did you move to Leipzig?
I moved to Leipzig in 2016 to complete my studies at Leipzig University.
Why are you running for the Leipzig Migrants' Council? What are your goals?
I am running for the upcoming elections of the Migrants' Advisory Council because I believe that the rapid growth of the foreign population in Leipzig must be supported by rapid integration, especially for the young people and young families who have started a new life in town.
The needs of those who, like me, are new to the city should be well represented through a more direct communication with the Stadtrat, which in most cases seems to be a distant entity.
I am convinced that improvements to facilitate bureaucratic and health matters for migrants, just like in other cities in Germany, are possible and necessary.
Have you been involved in politics before? If so, where and in what capacity?
I have never been a member of any political party. Nevertheless, I was active in politics during my school and university days in Rome, when I was part of collectives which aimed to support the right to a widespread public education.
What do you wish was different in Leipzig for foreigners?
I would like to live in a more inclusive city where language or even a non-German surname is not a disadvantage in everyday life and where everyone has the same opportunities as those who were born here.
What is the best, worst or most memorable experience you have had as a foreigner in Leipzig? (Optional question)
The worst experience as a foreigner in Leipzig I remember is the long time I needed to find a room to rent. That happened in the first months in town and I was feeling indeed alone and not welcome.
The best day was when I received the voting paper for the Stadtrat. That letter really made me feel part of city life!
---