Today we launch an extension of our identity. We are thrilled to announce that the beta version of LeipGlo Matching is out! Our new platform matches employers and service providers with people from different backgrounds who are looking for jobs, business partnerships or services locally.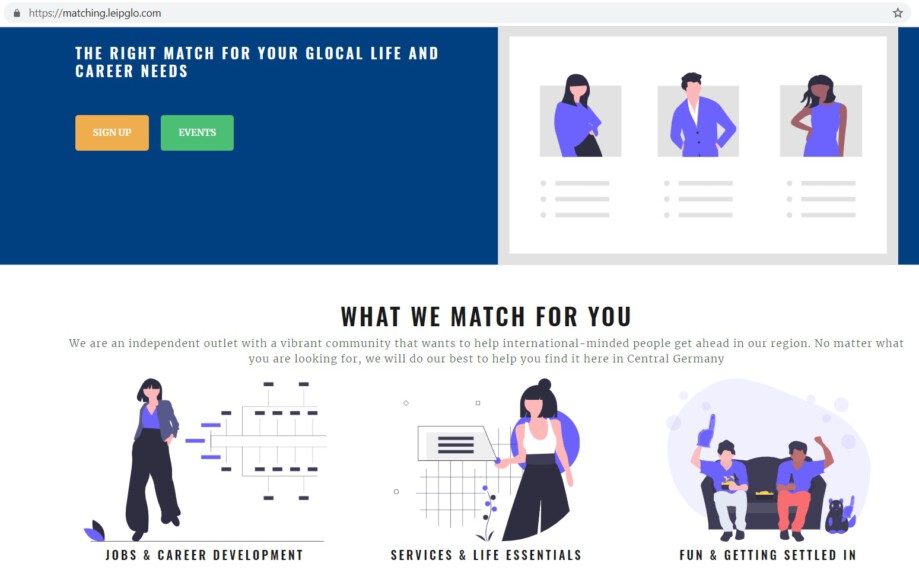 LeipGlo Matching is a simple yet powerful platform where we aim to bring together the different circles of people we have cultivated around Leipzig. Our carefully nurtured networks over the past almost six years put us in a unique position to find just the right fit for every member of our diverse, glocal community. But don't worry, this won't affect our Leipzig-rooted and internationally-connected journalistic coverage – we will continue publishing articles, news and local services on LeipGlo.com and sharing relevant content on our Facebook, Instagram and Twitter pages.
Although LeipGlo Matching may sound like a new project, we have been moving towards this from the start.
The Leipzig Glocal began as a blog, a purely content-driven, hyperlocal platform, in 2015. Gradually we realized that if we wanted to stay afloat while even giant publications have been floundering, we needed to diversify our passions. Our readers really appreciate the service pages we publish – jobs, movies, doctors – and have been sending us their CVs and questions about lawyers, medical care and other offers in Leipzig for a while now.
The natural next step for us was to organize job fairs for international-minded people, with the first one having taken place in November 2018 and attracting 28 companies and 600 visitors.
The plan was to hold the job fair each November (and maybe more often), but Corona derailed it for 2020 – we missed the narrow time window by a hair. As the would-be LeipGlo Job Fair 4 fell victim to the second lockdown, we started looking for alternatives to still facilitate the special connections that make our fairs so great. The obvious choice was to move it all online. But for it to be sustainable financially, we realized that it shouldn't just be a one-time event. Rather, it should be an ongoing enterprise that could be better adjusted to people's needs and availability. Now we are finally able to show you what we have been working on.
We see LeipGlo Matching as the culmination of closely listening to the needs of our audience and our previous success in connecting international-minded job-seekers to Leipzig-area employers and service providers in our job fairs.
Users on LeipGlo Matching get to create a profile where they can upload their CVs and answer survey questions to determine their qualifications and needs. We then match them with local companies or organizations based on what both parties are looking for. The platform is free to use for job- and service-seekers, while providers will be asked to pay a subscription fee.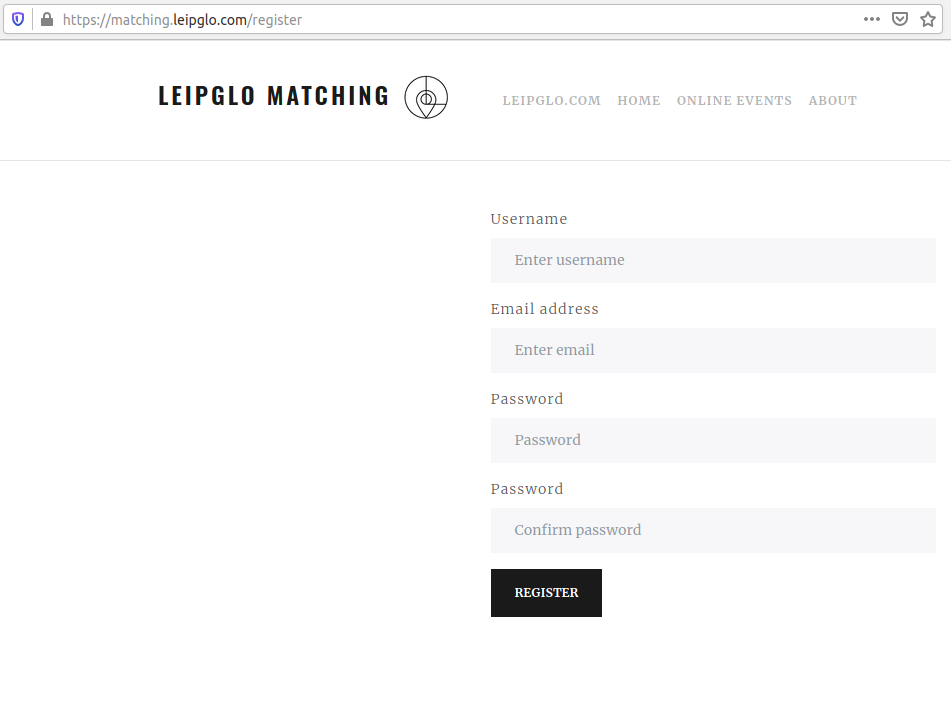 The platform also features an Events section that lists related activities we are hosting. It gives members of the public the chance to partake in live online events where glocal employers and service providers offer tips on building up a life and career in Central Germany. Some of them have been regulars at our job fairs and had planned to present at our now-cancelled WERK 2 event.
The first series of live sessions, "Leipzig Career Hacks," debuts this Friday from 12:30 to 2 PM.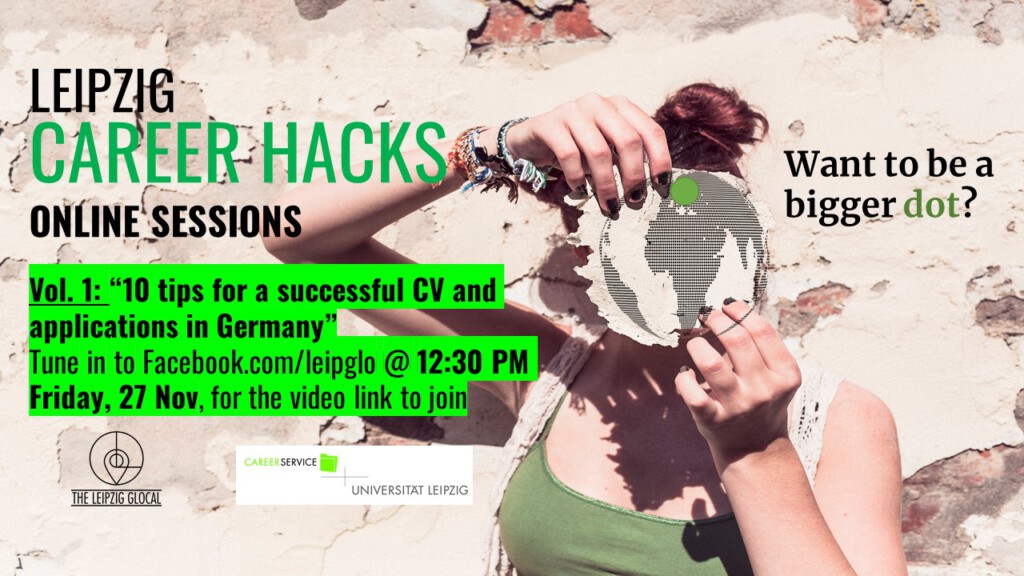 In her Friday talk, Susanne Benko from Career Service Universität Leipzig will share practical tips for successful CVs and applications in Germany. Participants are encouraged to ask questions, even ones specifically pertaining to their own situation, and to have their CVs handy. The event is FREE for anyone to join. You don't have to sign up for LeipGlo Matching to take part in this or other "Leipzig Career Hacks" events, but others in the future may be reserved for members of the platform.
To join this first online session, simply CLICK ON THIS LINK at 12:30 pm Friday, 27 November.
Keep up with upcoming sessions by accessing the LeipGlo Matching EVENTS PAGE. Employers or service providers who would like to join the platform can email us at contact@leipglo.com or fill out the contact form at the end of this post. Users can follow the same route to reach out to us with questions, feedback or ideas for future "Leipzig Career Hacks" sessions.
Thank you and we'll hopefully see you online very soon!
---
LEIPGLO MATCHING
---
Contact the LeipGlo (Matching) Team