For those new to Leipzig: beware, but do not fear. During Whitsun weekend in May (Pfingsten in German), the city of Leipzig will be cloaked in black for the yearly pilgrimage of tens of thousands of goths from all over the globe. Wave-Gotik-Treffen 2023 is more than merely a festival. As its name suggests, the WGT is a meeting, a gathering; some long-time attendees even refer to it as a homecoming.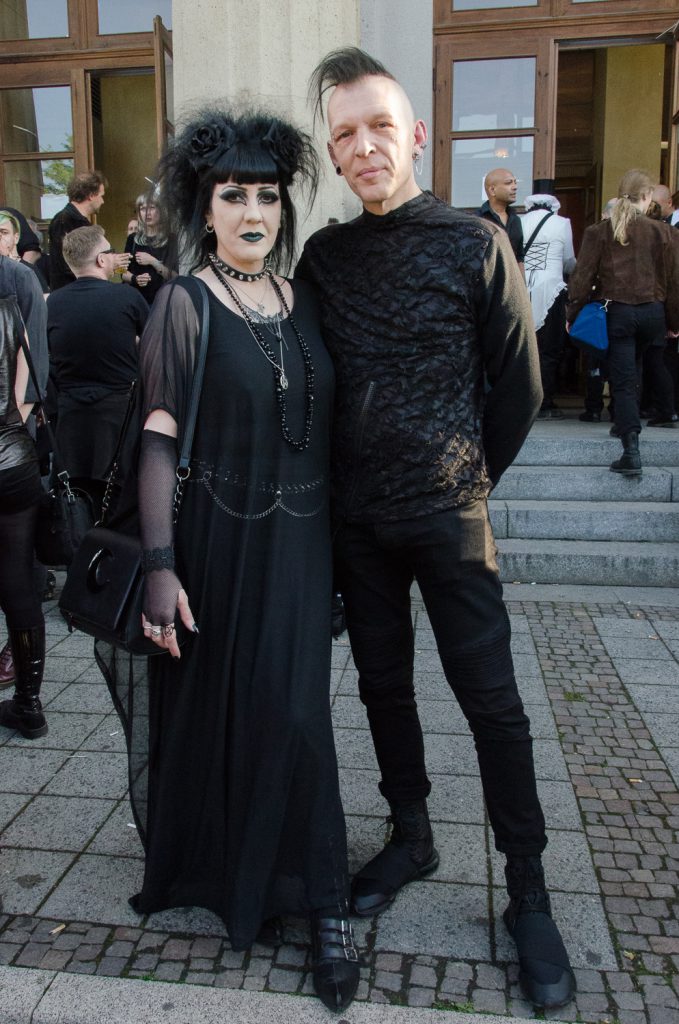 The gothic subculture has its roots in the days of Margaret Thatcher and Ronald Reagan, a time of bleak post-industrial decline veiled with the threat of mutually assured nuclear destruction. The birth of punk in late-seventies England brought with it bands with a darker sound. If punk was angry about the circumstances, goth was more resigned and melancholy. The color black became the monochrome choice of a new youth subculture. The goths of the early 1980s borrowed from Victorian mourning attire, modern androgyny and fetish fashion, as well as a touch of glam-rock with their stark makeup and teased-up hair.
How the WGT started
Both the goth music and style slowly trickled into the German Democratic Republic, neither of which was approved by the East German regime. The music was either taped off the radio by those close enough to the Western border to receive transmissions or taped and re-taped and re-re-taped from albums smuggled in. Contraband Western music and style magazines were passed along from friend to friend or photocopied. East German goths became masters of DIY to create the look.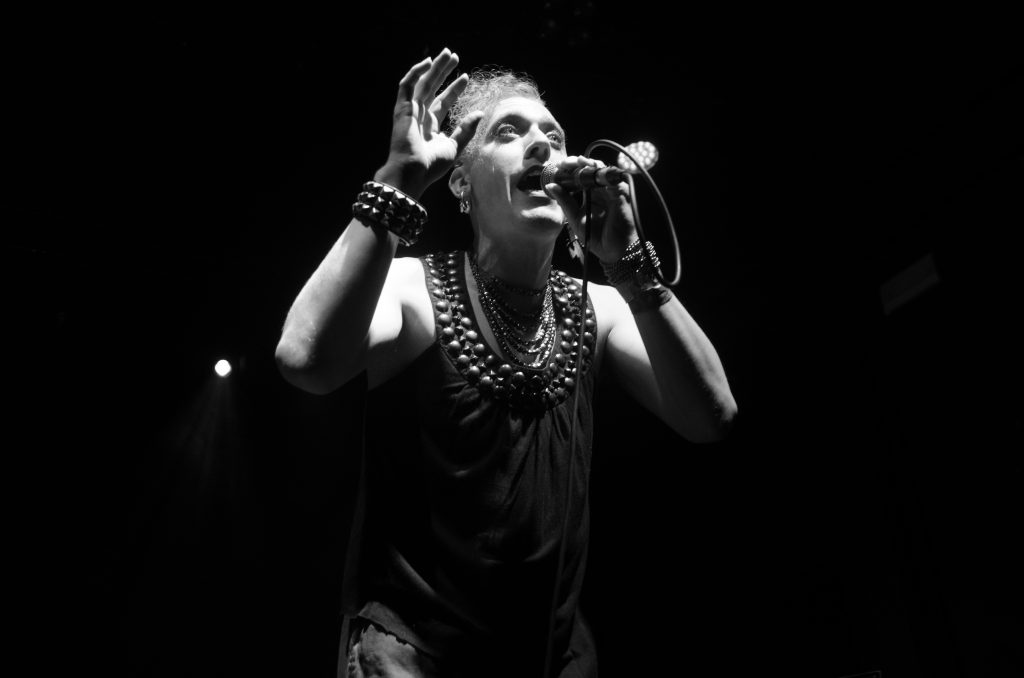 After the reunification of Germany and the easing of repressions against self-expression, a group of friends began to throw gothic-themed dance nights in Leipzig. In 1992 they organized the first Wave-Gotik-Treffen, with eight bands playing over two nights at the Eiskeller youth club in Connewitz (known today as Conne Island). Roughly 2,000 goths showed up to the first event. Since then, Wave-Gotik-Treffen has become if not the largest, then certainly the world's best-known goth festival. WGT now has a yearly attendance of roughly 20,000, with more than 150 music acts at venues throughout the city that include Täubchenthal, Felsenkeller, Schauspielhaus, Haus Leipzig and Stadtbad.
Wave-Gotik-Treffen 2023: in a nutshell
Wave-Gotik-Treffen isn't just a gathering centered around music: there are readings, picnics, theatre and opera performances, art exhibitions and more. WGT has evolved and so has the scene around it. The German term "Schwarze Szene" is an umbrella for a black rainbow of music genres including goth, industrial, EBM, neo-folk, cold wave and even medieval rock. The fashion of this broad tribe is no longer strictly black: neon cybergoths, pastel goths and sepia-toned steampunks are also part of the scene.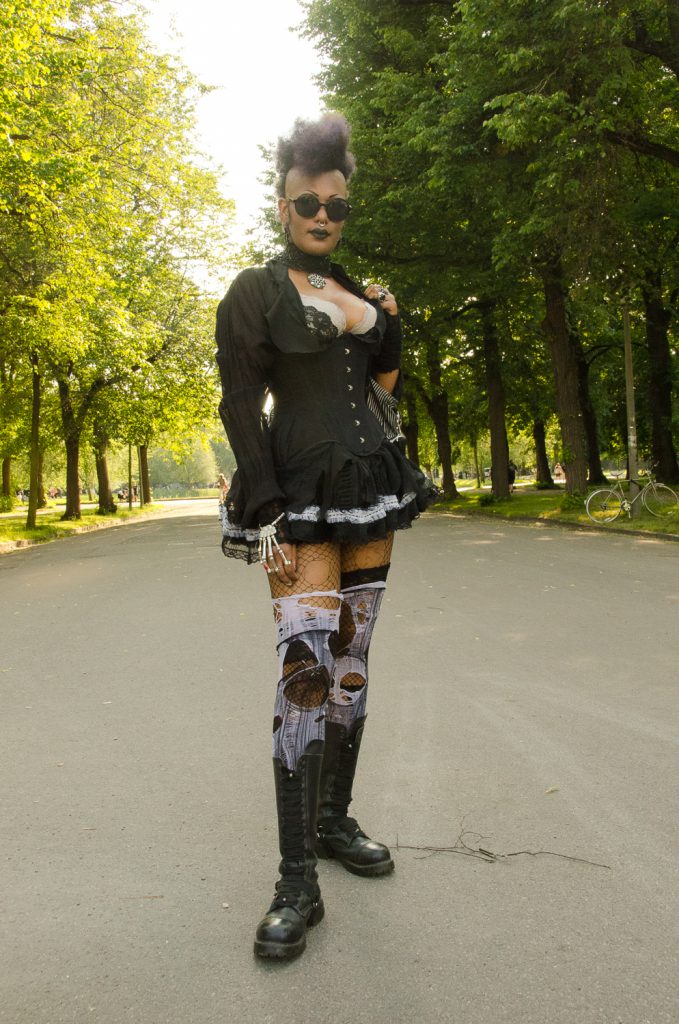 In addition to all of the official concerts and activities that require a WGT wristband to attend, the spirit of the "treffen" is alive and well. There are dozens of unofficial events throughout Leipzig WGT weekend open to those without tickets, the largest of which is the Victorian Picnic at Clara Zetkin Park on Friday, May 26. This gathering has evolved over the years from a quiet meeting of goths who adore historical attire to a massive see-and-be-seen event with thousands of participants and a seemingly equal number of gawkers and photographers. You will indeed see everything here, from Rococo and Victorian fashion to Cosplay attire and fantastical other-worldly creatures.
There are dozens of special interest groups that meet in Leipzig on WGT weekend: gothic sewing groups, band fan clubs and even a Gothic Run for the sporty goths. Of course, there are also the uncountable private gatherings of friends, some of who live oceans apart from one another and only have a chance once a year to meet in person in Leipzig.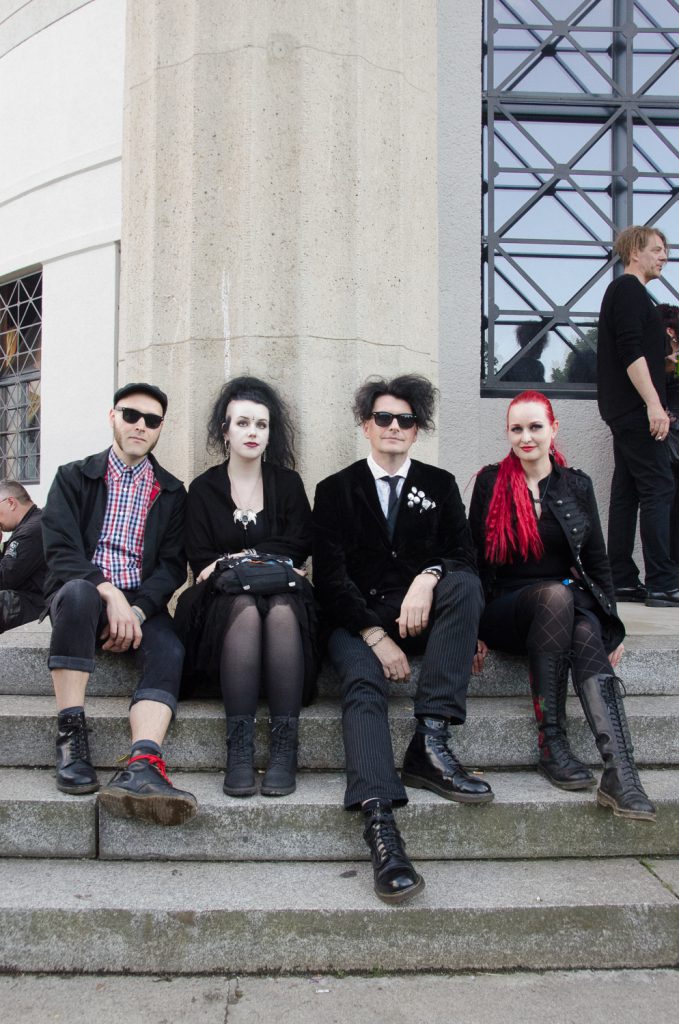 Wave-Gotik-Treffen 2023
isn't the only gothic attraction in Leipzig that weekend.
The Gothic Pogo Party takes over Werk 2 on Whitsun weekend for its own four-day festival. Glitter+Trauma, the "queer-wave-party für gothic boys, indie girls and sissy punks," takes place at Institut für Zukunft. Local venues such as Hellraiser and Pittlerwerk also host their own events. There are medieval markets at the Moritzbastei and at Torhaus Dolitz. This year there are also two gothic-themed markets in the city center: one at Petersbogen and Dark Affair at Wilhelm Leuschner Platz. The Leipzig City History Museum will be hosting two events during WGT at the Alte Handelsbörse: the presentation of the new book Leipzig in Schwarz. 30 Jahre Wave-Gotik-Treffen in German on Sunday, May 28, as well as "Gothic Identity," a series of lectures and readings in English on Monday, May 29.
After three decades, Wave-Gotik-Treffen has become part of the city of Leipzig: shops decorate their window displays with their finest offerings in black, restaurants add offerings of black ice cream and pasta, museums and galleries schedule exhibitions to attract a dark-minded crowd; even the LVB adds an additional tram line to keep up with the increased use for the weekend. The Leipzig Board of Commerce estimates that €4.2 million flows into the city during WGT. The Leipzig City History Museum documented this symbiotic relationship in 2016 with the exhibition "Leipzig in Schwarz," which coincided with the 25th WGT and became reportedly the most attended exhibition in the museum's history.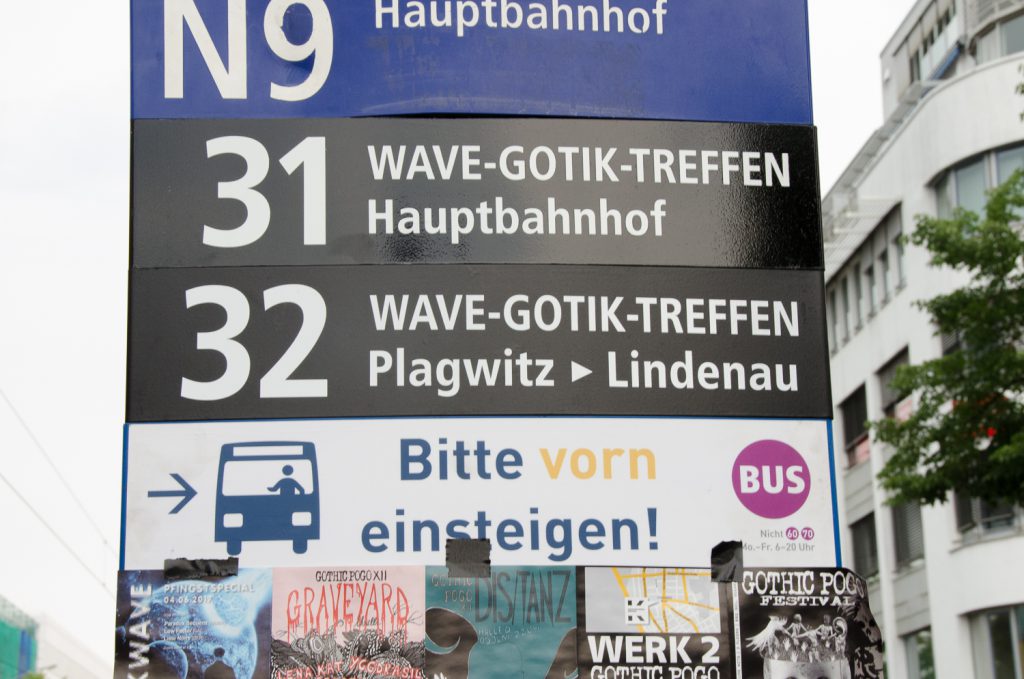 Tickets are already available for this year's WGT, currently through their
website
, but will also be available shortly at local ticket sellers such as Culton Ticket.
Musical highlights this year include scene favorites Covenant (S), Chameleons (UK), Das Ich (D), Deine Lakaien (D), Lebanon Hanover (D/UK), The Mission (UK) and The March Violets (UK) as well as newcomers such as Rosegarden Funeral Party (USA) and Stranger & Lovers (MEX) who are making their WGT debuts. On the Thursday before Whitsun, WGT attendees will form a solid black queue at the main train station to exchange their tickets for wristbands. From there they spread like spilled ink throughout the city for four days of music, culture and friendship.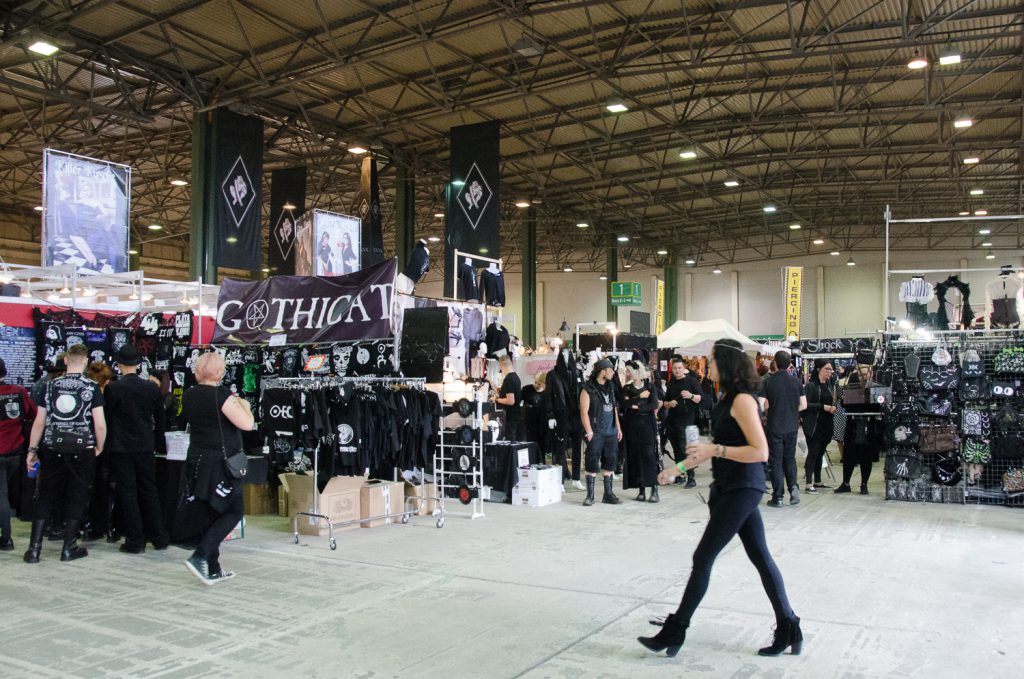 Wave-Gotik-Treffen 2023 will be held from May 26 through 29. Watch this space for our coverage of the events and visit the official WGT page for more information.