I first ate food from Paps at some point during one of the pandemic winters when indoor dining was impossible. Back then, after picking up our take-out sandwiches, my husband and I pedaled back through Clara-Zeitkin-Park, finding a bench in the woods to eat at.
As an American and New Yorker, I can say with authority that most sandwiches in Europe are just not right. They're rarely stuffed with enough protein, cheese, veggies, whatever they're stuffed with; the condiments can be weird with either too much or not enough.
But Paps was different and made a truly great sandwich.
I'm surprised that it took me this long to remember and to return. But then again, the pandemic left a blurry black hole that is both hard to remember and forget.
Earlier this month, my husband and I made a second visit years in the making, and Paps was even better than expected. And we even got to sit inside.
The Paps backstory
Paps, located in the east at Bornaische Straße 13, first opened in early 2021. Their comfort food menu combines fine dining and street food elements, is small, and includes classic sandwiches from around the world like the bánh mì (Vietnam) and Cuban (born in Cuba and perfected among the immigrant community in Tampa, Florida). Paps bakes their own bread in-house, and that has to be part of the formula for a perfect sandwich.
The restaurant and bar was created by Phu Qui Huynh and Johannes Knorrn. Huynh comes from a Vietnamese culinary family and previously ran the Lemon Grass at the now-closed La Playa; Knorrn trained as a fine dining chef at Castle Machern and has worked in kitchens in London and Australia.
What We Ordered
Though I do eat meat, I almost always prefer vegetarian, so I ordered the vegan wontons in chili oil; Sam had the non-vegan version with shrimp. If you're a plant-based eater who misses meat and likes spicy, definitely go for this dish stuffed with vegan meat, pak choy, almonds and cilantro.
We were served by co-owner Huynh, and as he cleared our plates he asked if we wanted to keep our bowls of chili oil "zum dippen." Definitely keep the chili oil zum dippen.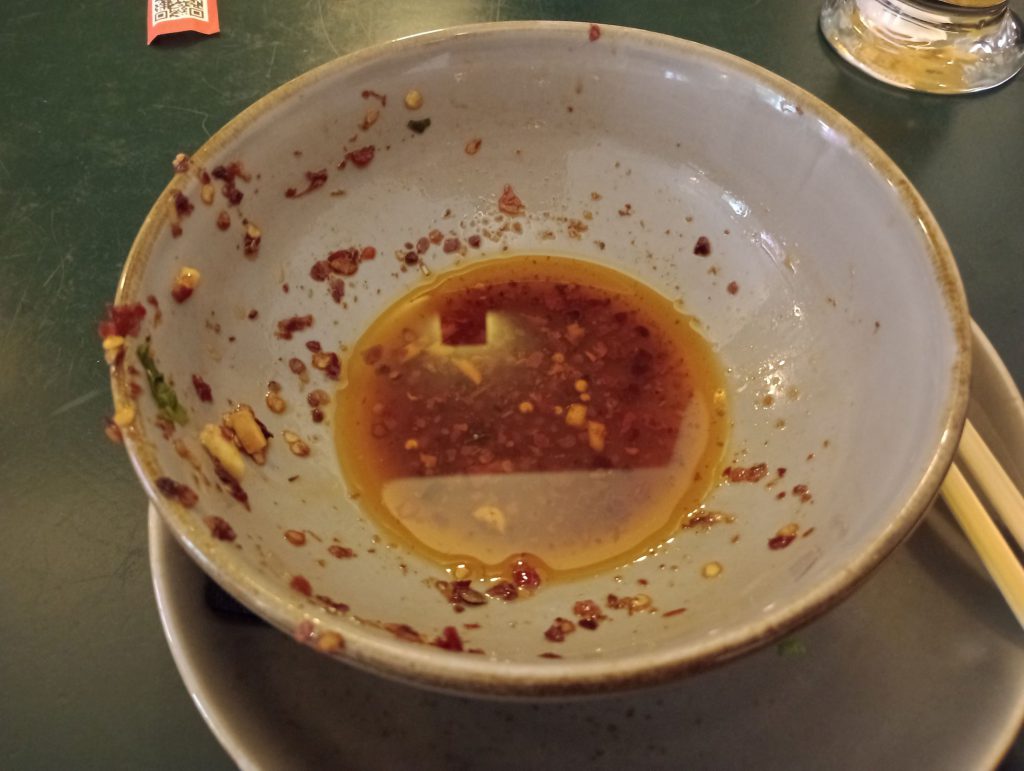 For our main dishes, I had the cauliflower tacos and Sam had the bánh mì. The cauliflower on the tacos were dry-rubbed with spices (no mush here), that paired perfectly with the melted cheese, pickled veggies, cilantro and lime. There were no bites left of the chili-dipped bánh mì to try.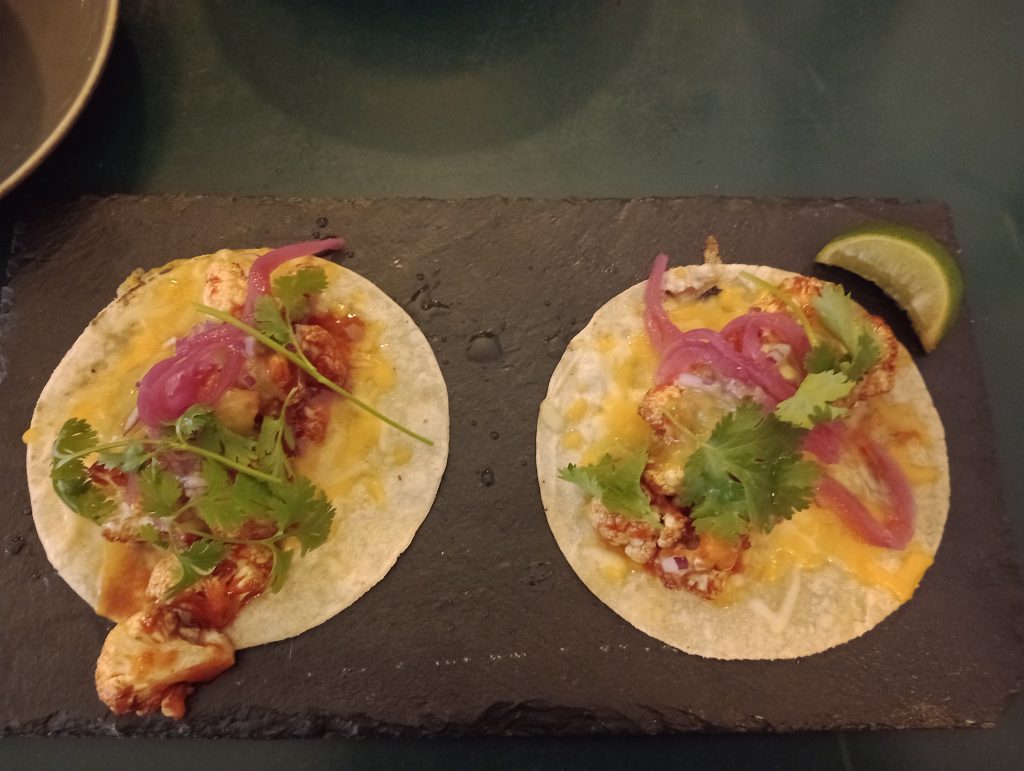 We washed everything down with alcohol-free beer; Paps has a nice selection of drinks with and without alcohol, and cocktails. For your nachtisch, Paps offers the signature törtchen from Hart & Herzlich, a Gohlis patisserie that makes delicious and beautiful desserts.
The Takeaway
Your plates will be clean and your belly full. Other guests agree with me; Paps has a 5.0 rating on Google Reviews.
Visit Paps
Paps is located at Bornaische Str. 13, 04277, Leipzig. You can see their hours on Instagram. Paps also offers delivery through several delivery apps.