A post-lockdown flight isn't on everyone's plans in 2020, but for those adventurous few considering a trip, I hope this article helps you decide whether the rewards might be worthwhile.
I had visited 17 different countries during 2019, so you can imagine that I was keen to fly again after a few months of COVID-19 lockdown. Being back in an airport after 107 days felt a bit strange.
The airport was half empty, masks were mandatory, and every second seat was designated as free space to ensure social distancing.
So, it's fair to say that it wasn't too different from your average trip to the local mall, but my destination was Rome.
At the time of writing, Italy has experienced some 35,000 COVID-19-related deaths. This might frighten some people, and to be honest, that's exactly what I had hoped for. I was expecting an empty city.
But before sharing my personal experiences during the recent trip, I'll explain why I chose Rome. And why did I choose to travel at all?
Firstly, I had visited all the bigger capital cities in Europe, but had never been to Rome. For this reason, Rome was already on my bucket list for 2020. Secondly, I knew that other countries were still restricted from visiting Europe, and there was the possibility of photographing key locations without the usual crowds. Thirdly, I have a flexible work schedule, and currently working online. This meant I could take advantage of travel before summer holidays began.
As a bonus, I was able to take some of those who attended one of my Zoom meetings on a walking tour through the city streets.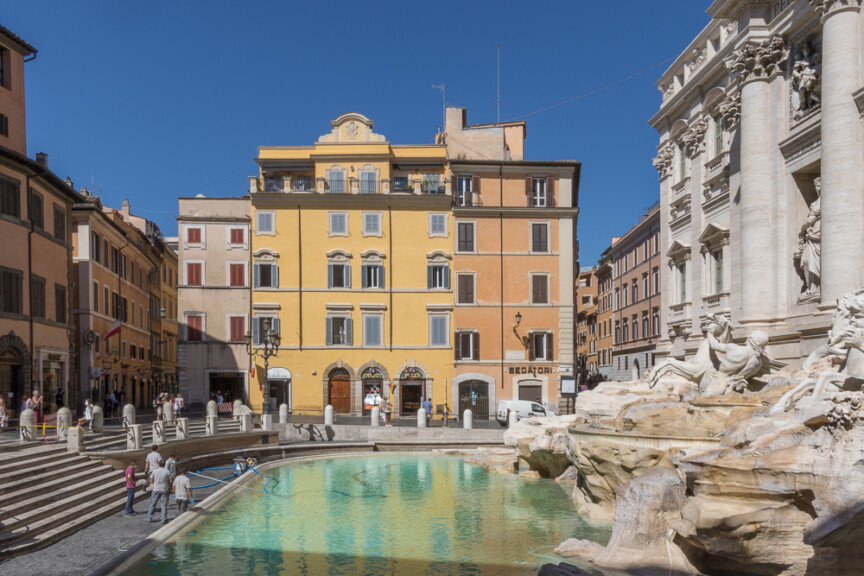 How about the risks?
Before we go any further, there's likely to be a few readers wondering whether I considered the risks. I'm a 53-year-old Australian. I'm not in the highest risk category for COVID-19, but I've read stories of people my age who have died from the virus, so I definitely weighed up the possible risks.
Here are some things I did to assess the risks and ensure I was as safe as I could be.
1. I messaged my Italian friends for a more accurate on-the-ground report. One of my friends messaged back, saying they were also planning a trip to Rome, the following week. Rome was not impacted as much as the northern city of Milan.
2. I chose to visit Rome before the summer holidays, so smaller crowds would make social distancing much easier.
3. I chose a direct flight from Munich. Flights from Berlin involved long stopovers in other airports. I wanted to limit my exposure in airports.
And now for the trip highlights…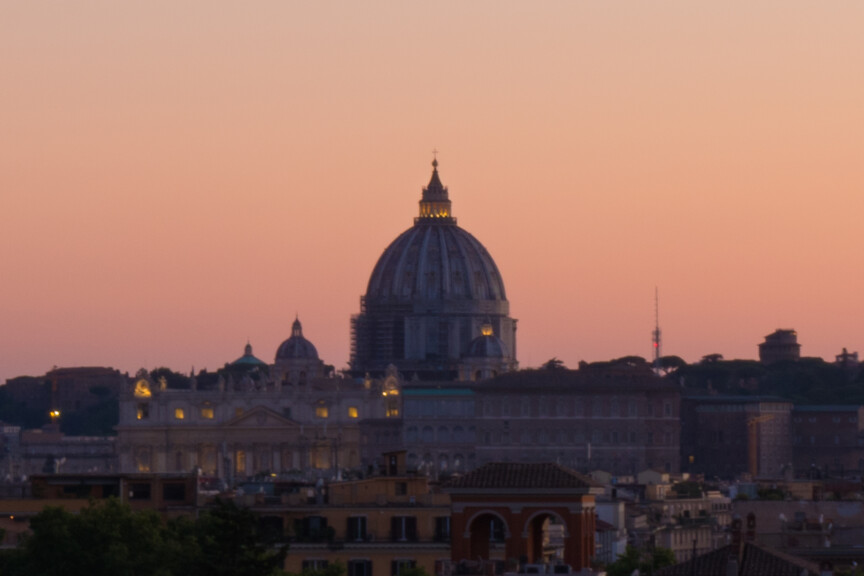 Okay, let's jump right into the things I loved about this trip. I can say confidently, that this was one of my favorite trips ever. Not only is Rome filled with amazing history, architecture, and tasty food, but the people are about the friendliest I've met. (Disclosure: I also love Italian singer Laura Pausini, and often listen to her, even though I understand only a few Italian words.)
No lines at any of the tourist sites
I have a personal goal to visit each of the world's seven great wonders, so the Colosseum was definitely one of my highlights this trip. I purchased a skip-the-line ticket, but there weren't any lines. I was also able to take video without any background noise, and without waiting for people to move.
I also saw the Vatican Museum, Sistine Chapel, Roman Forum, Leonardo da Vinci Museum, Mamertinum Prison, and the Pantheon, and they were all a pleasure to visit. I booked tickets for the main sites online, and only experienced lines at the Pantheon. The Pantheon is a much smaller building than the others, and I was definitely not complaining about the five-minute wait.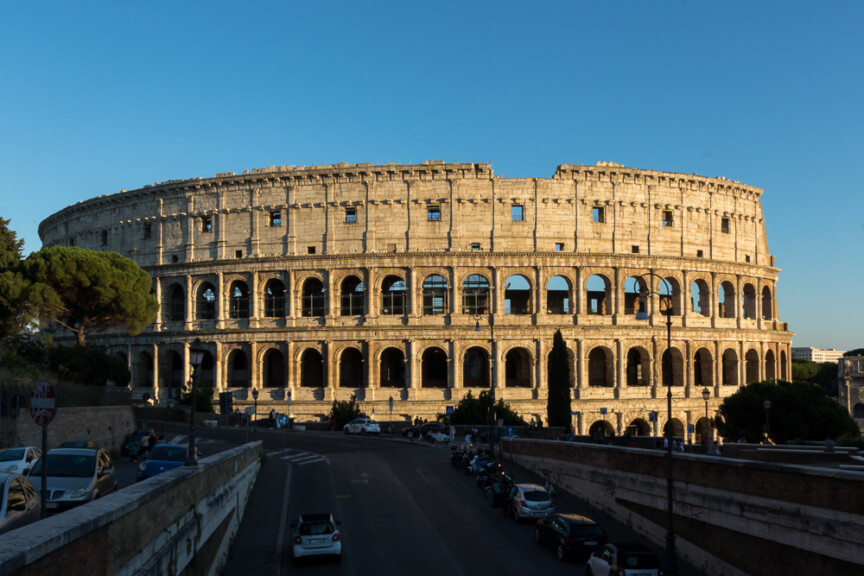 Friends on social media were telling me that in previous years, they waited in line several hours to visit the Vatican museum. I visited the museum in the middle of the day and there was no line. Inside, I even had some of the rooms to myself.
No crowds in the street
The common theme through this article is definitely the lack of tourists. Rome was noticeably empty. I only heard a handful of English-speakers during the five days I was there.
From a safety perspective, this made social distancing very easy. The only place I experienced some congestion, was around the famous Trevi Fountain, but I was still able to maintain a 1.5-metre distance from other tourists (mostly Italian), even at the busiest of times.
Overall, it was nice to observe and interact with the locals, instead of being surrounded by foreigners.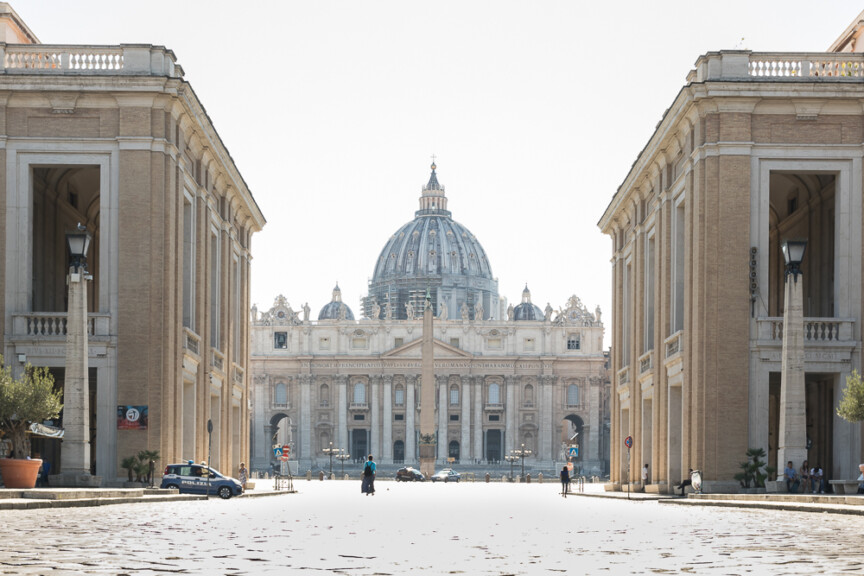 Greater access to hotels and restaurants
I was able to book a four-star hotel next to the Pantheon for just over 50 euros a night. This was amazing value, and I booked less than a week ahead.
Restaurants were also noticeably empty, with the exception of the weekend when more locals came out. Needless to say, it wasn't necessary to book a table at restaurants.
Transport was comfortable
I bought a weekly transport ticket and found it easy to travel on the metro and local buses. None of the transport felt crowded. At times, I had metro carriages to myself.
I wrote part of this article on the way to the airport, sitting in the very first carriage of the non-stop train, and I only shared the carriage with two other people.
Speaking of transport, there were times when I could stand in the middle of the road to take photos, because the streets were empty.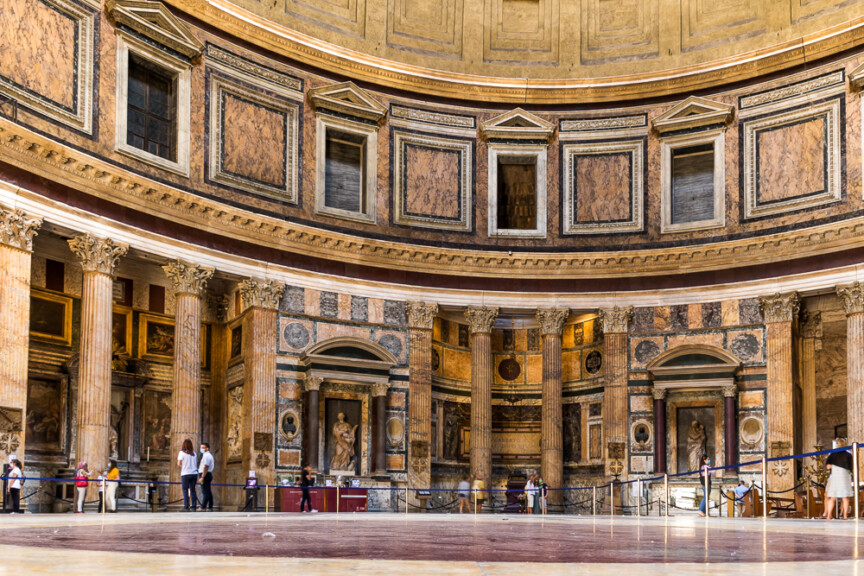 But there are also challenges to keep in mind, of course.
I'm a very easy-going traveller, so I didn't experience anything too unpleasant, but I've included a list of things that might help prepare others who want to travel this year.
• No hop-on-hop-off buses. If you like the hop-on-hop-off buses, you might be disappointed. I was informed of this when I checked into my hotel, but I enjoy walking and there were plenty of local buses, so I didn't feel limited.
• Limited flights. This might improve over summer, but at the time I booked, there were no direct flights from Berlin, which is usually where I fly from. I drove to Munich and got a direct flight from there.
• No overhead lockers. On my Lufthansa flights, we weren't allowed to use the overhead lockers for cabin baggage. Smaller bags were kept under the seats. Larger bags needed to be checked in.
• No buffet. I usually pre-book breakfast when I stay at hotels, but this time there was no self-service buffet. This was definitely something I missed. The friendly staff did what they could to make breakfast pleasant, but language barriers did make it hard because there was no menu.
• Masks on the flight. On my Lufthansa flights, masks were compulsory. I assume this would be similar for other airlines. My flight was only 90 minutes, which wasn't so bad, but if you were flying longer distances, it would get annoying.
• In the airport and other public places, only half the number of seats were available. Public places had signs that restricted people from sitting in every second seat. It wasn't a problem this trip, but if the number of travellers increase over summer, it could become difficult.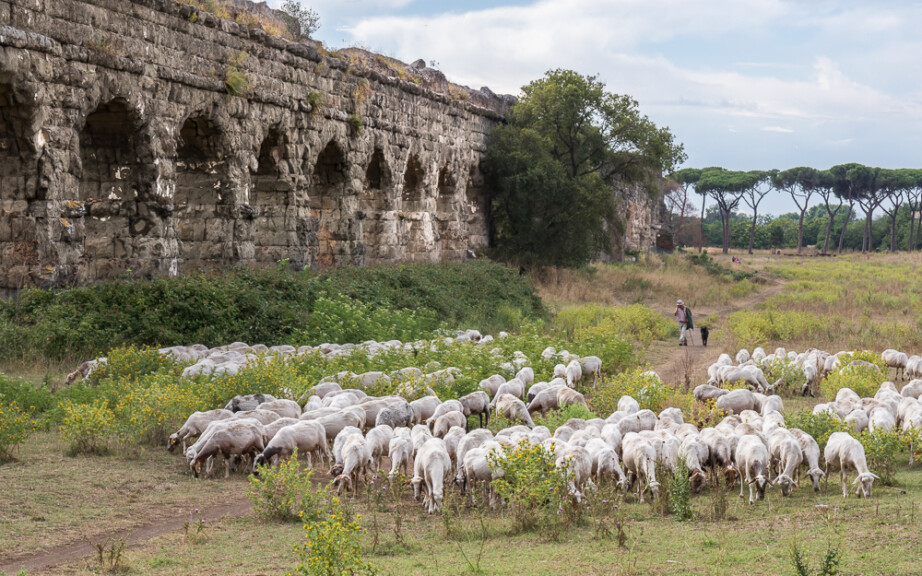 To sum it up…
Was the trip worth it? Definitely! Did I feel safe? 100%. Would I encourage others to take advantage of traveling within the European travel bubble? Maybe.
I would definitely encourage healthy young couples and singles. There are still some wonderful hotel deals which you might never experience again. However, families might find it more challenging, and of course traveling with a pre-existing health problem is not wise.
What other locations would I consider? Since visiting Rome, I have started planning a trip to Prague. I love Prague, and would I love the opportunity to visit without the crowds…
By Peter Sewell