For the first time ever, all foreigners and naturalized Germans residing in Leipzig for at least 3 months will be able to vote in the Leipzig Migrants' Council selection process. The council has an advisory role to Stadt Leipzig on matters concerning the city's international community. If you're eligible to vote, you should receive a letter with instructions latest by March 21st (otherwise, contact Stadt Leipzig's Referat für Migration und Integration). The voting will be open from 8 a.m. on March 22nd to 8 a.m. on March 29th, 2021, and applies to candidates split up into 8 geographic regions (here's a list of all the candidates by region). The person with the most votes from each region will be selected to represent that region. The Leipzig City Council then appoints the next two with the most votes for the remaining positions, for a total of 10 representatives.  
In its ongoing "Meet the Candidates" series, LeipGlo is running these Q&A's with Leipzig Migrants' Council candidates who reach out to us, as they come into our inbox (SEE ALL PUBLISHED ONES HERE). If you're a candidate and would like to be featured here, email a photo of yourself with attribution to contact@leipglo.com and indicate that you would like to receive the link to fill out the questionnaire online. We will be accepting questionnaires also during the voting period. 
---
Francesca Russo, Italy
Geographic region for vote: Nord-, West- und Mitteleuropa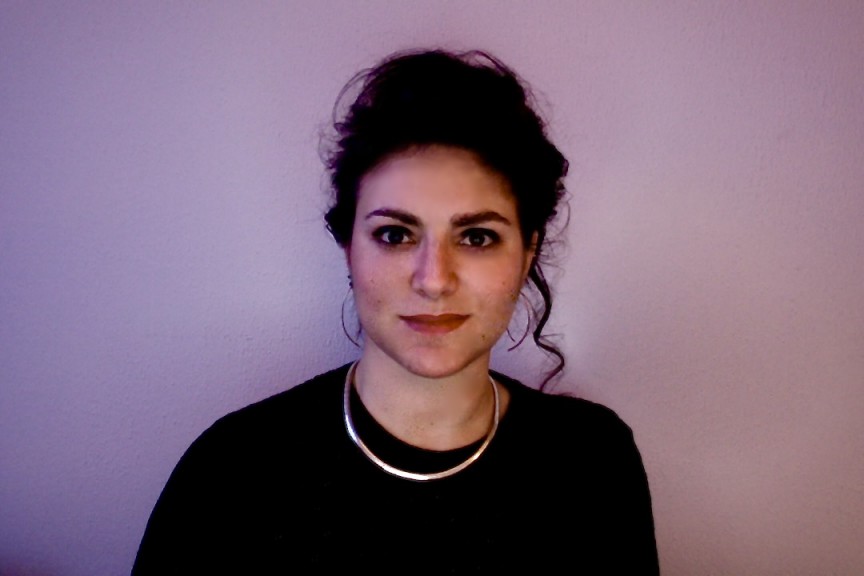 Who are you? Tell us a little bit about you.
I was born in Rome to south-Italian parents. My personal interests since childhood are literature and figurative arts. However, I decided to study medicine because I was interested in how our brain and body work, as well as for humanitarian reasons. I completed my residency in neurology and began a second one in psychiatry. Now I work as a psychiatry resident in a hospital in Leipzig.
When and why did you move to Leipzig?
In 2008 I spent one year at Tübingen University and learned German. I liked the international flair and the feeling of having many possibilities. As licensed physician I moved back to Tübingen in 2013 to work as a neurology resident. After a short experience in Barcelona, I decided to explore more places in Germany. I moved to Leipzig in 2016 to take a job opportunity. I was attracted by the variety of the art scene and the beauty of the nature, so I decided to settle here.
Why are you running for the Leipzig Migrants' Council? What are your goals?
I am an immigrant myself, and a doctor. Living here, I have noticed that people of foreign origin do not have the same career opportunities as the other citizens.
Moreover, I see in my daily experience how difficult it is to have access to the health care system for people who aren't proficient in German. I would like to contribute to a lasting increase of professional development opportunities for people of foreign origin as well as of multilingual health services.
Have you been involved in politics before? If so, where and in what capacity?
I have never been involved in politics before.
What do you wish was different in Leipzig for foreigners?
I would like to see more cultural diversity in all areas and levels of society. For example, I would like to see more people of foreign origin in leading positions.
Moreover, I would like for the access to multilingual health services to get easier, for example by increasing the number of health professionals who speak more languages.
---
Yameli Gomez Jimenez, Mexico
Geographic region for vote: Nordamerika, Australien, Ozeanien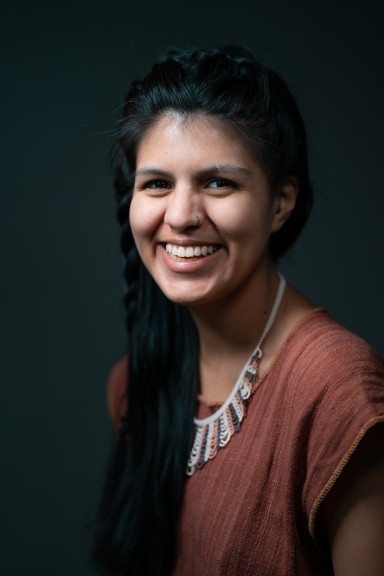 Who are you? Tell us a little bit about you.
I am Yameli. I am a graphic designer and visual anthropologist. Since 2014, I am involved in different projects for migrants and migrant organizations in Leipzig and Mexico, and the US.
I am fascinated with other cultures and seeing other perspectives because that improves myself and my knowledge. I am always looking to expand my networks; it doesn't matter where the person is located, we can always do a project.
When and why did you move to Leipzig?
I moved to Leipzig in April 2014. I was looking for an internship or for volunteering in Europe to see how things were here and meet other cultures. In my reasearch, I found many options in Germany, where some of my German friends were, but nobody had been in Leipzig, so I wanted to come here alone to know more about myself and because I love challenges.
I found a volunteer position in arts for 6 weeks. Young people from a high school in Grünau and I created an animation project between the Spanish class and the art class. The young people always tried to talk to me in German, and I couldn't understand them at that time. For me, that project was a big challenge.
Why are you running for the Leipzig Migrants' Council? What are your goals?
My interest in participating in the Leipzig Migrants' Council comes from my own migration story as a woman and Latina, and the migration histories of the people with whom I work for this candidacy.
We have experience working together, but we wanted to look for representation for every migrant (it doesn't matter if they have documents or not).
One of my motivations is to create stronger networking among the migrant community, to bring other perspectives into the city. Most importantly, together and organized, we can achieve more and make a difference in our city!
My first goal is to work with the community and listen to different perspectives. Unfortunately, in every "culture" or "nationality", there is still a lot of racism, homophobia, and transphobia, so I think it is essential to tackle these prejudices learned in the home country. Therefore, we need better communication strategies.
The second goal is to encourage the participation of foreign citizens because engagement in the community is the key to belonging in a new place. Participation must be shaped by the people themselves, in the community, and democratically.
Third, to encourage the Lieferkettengesetz (Supply Chain Act), which controls German companies' production and labor conditions abroad. We need to demand sustainable and fair trade. Our consumption practices can't not affect other regions of the world. We can put pressure on the Migrantenbeirat to make it a regional law.
And the fourth, I see a lot things to be changed in Frauenhäuser. There is a lot of work to be done for a better situation for migrant women.
These proposals result from an extensive investigation that my work team and I have been working on in the last months before running for the Leipzig Migrants' Council.
Have you been involved in politics before? If so, where and in what capacity?
Yes. Since I came to Leipzig, I got more involved in working with NGOs focused on migration, like SAMOFA, MEPA, Deutsche-Spanische Freundschaft and DaMigra Leipzig. I have participated in and organized projects. On March 8th, 2020, I organized a photography and video exhibition about global feminist movements. I organized the open call through social media and received 30 emails in 24 hours from different parts of the world.
Since 2016, I started to have communication with a group of Mexicans deported from the US. They organized and created a collective called: "Deportados Unidos En La Lucha" (Deportees Together in the Fight). I met them in person in 2018. I volunteered for two weeks, picking up deportees at Mexico City airport, helping them call their families in Mexico and the US, trying to explain to them the transportation networks and other basic information; I mean, these people left the country many decades before.
After that experience, I decided to focus my Master thesis on this phenomenon and follow them to fight against the "illegal immigrant" stigma in Mexican society. For me, they and other collectives of deportees and forced returnees (like ODA) are the best examples of how building up community and networking make people stronger.
What do you wish was different in Leipzig for foreigners?
I would like to have a Leipzig,where we are not looked at as "Ausländer", as if we wouldn't belong to the city because of our accent or the color of our skin; a city where it could be no problem to find a flat because of your last name. A city without racism.
What is the best, worst or most memorable experience you have had as a foreigner in Leipzig? (Optional question)
Working as a waitress in a café in the city, I always wanted to do things perfectly and on time to change this prejudice about being a "migrant". I really put a lot of pressure on myself.
And of course, I had bad and good experiences, and that is when I realized that racism is sadly mostly down to ignorance and lack of possibilities to know the world.
That's how I learned to be more tolerant, and it also gave me hope because ignorance is something we can fight against.
---
Hafiza Hamoud, Syria
Geographic region for vote: West- und Zentralasien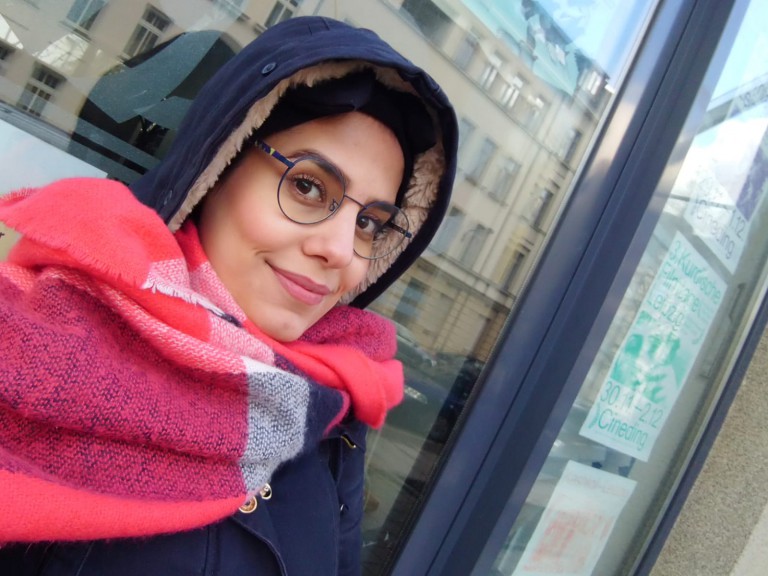 Who are you? Tell us a little bit about you.
I was born and raised in Syria. I studied Spanish Philology in Syria and now I am completing my Master degree in two departments (Spanish and Politics). Now I am writing my thesis about the Jews in Cuba and the Culture of Remembrance.
When and why did you move to Leipzig?
I came to Leipzig in August 2016. I chose this city because I heard a lot about it and about the diversity of the people here. It was a goal for me to move to a city where a lot of international students live. Because the level of acceptance was a standard for me, having in mind that I wear Hijab, so I didn't want to be in a city where I am considered something strange.
So the multicultural aspect of Leipzig attracted me and convinced me to move here. It was my first choice since the beginning.
Why are you running for the Leipzig Migrants' Council? What are your goals?
In this country where I started a new life, I particularly liked the fact that everyone freely expresses their opinions and practices politics, which is absolutely forbidden and punishable in Syria. I would like to learn and experience my striving for freedom, democracy and equality through this opportunity.
Another thing is that, since the beginning of my stay in Leipzig, I have learned a lot about the problems which a migrant can face or faces on a daily basis. Personally I was involved in some problems and issues also, so I think this is the perfect opportunity to raise my voice and say what we need as foreigners and show that we can achieve a lot and use our words to solve our problems.
The chance for a cultural dialogue is a necessity in this society in order to enable a balanced coexistence between all cultural, religious and ethnic groups and to promote diversity.
Dialogue and getting to know each other are more than just catchphrases for me. Gaining understanding for one another is more important than ever in my time. I would also like to encourage acceptance and solidarity by approaching one another and breaking down prejudices.
I dream of a society without discrimination of any kind, with free access to education for everyone, and as a woman from the Middle East, I would like to encourage other women to be part of politics and the other life domains.
Have you been involved in politics before? If so, where and in what capacity?
Yes, I have been involved in politics and I would like to shed light on my engagement here in the City of Leipzig.
Back in 2018, in the Young Islam Conference Regional Group East, I tried with other friends to formulate a balanced coexistence where Muslims and Christians find a way to dialogue and break down prejudices. We were there to conduct a respectful and constructive dialogue on all aspects of diversity in Germany.
Everyone there has been free to express his/her opinion and discuss it with one another, as long as the values ​​of equal treatment, respect and fairness are upheld. We offer young people with and without a migration background a platform for gaining knowledge, exchanging ideas and intervening in social debates.
We have also combined research, civil society and politics in political education work on the subject of Islam and Muslims in Germany.
At the Amnesty International Stadtgruppe Leipzig, we have supported individual cases all over the world, such as people who disappeared by force. We fight against torture and human rights violations and for freedom of expression.
What do you wish was different in Leipzig for foreigners?
I wish we were part of the decisions that are made for us as foreigners.
What is the best, worst or most memorable experience you have had as a foreigner in Leipzig? (Optional question)
In 2015 I had my second experience of fleeing. Here, I had another fight. Everything was new and foreign: language, culture and the new traditions and norms were a great challenge for me. I had to and still have to remove many obstacles, such as the prejudice of the majority in this society and the discrimination and racism that I sometimes encounter in everyday life by some.
My job was always to explain a lot and to justify my presence in this country. It wasn't easy for others to accept me and understand me.
---