To celebrate the return of our LeipGlo events calendar for Leipzig, we put together a little selection of our highlights in the coming weeks. From enriching workshops to the glorious awakening of Leipzig's wonderful theatre community, we have several events on the horizon that will get you out of the pandemic funk and back into the diverse, engaging city life Leipzig has to offer.
If you have an event in Leipzig you want to share with our community, feel free to submit it to our calendar right away!
---
Thu Jul 8th, 5:00 pm – Sun 11th, 9:00 pm

Starting today and running the whole weekend until Sunday! This is a very special collaboration between three of LeipGlo's favorite Leipziger cultural institutions: Schaubühne Lindenfels, Residenz Schauspiel Leipzig and LOFFT – DAS THEATER.
These three powerhouse locations for creative endeavors teamed up to showcase some of Leipzig's most exciting creatives and their newest projects.
These installations and performances vary widely, both in their structures, incorporating experimental theater, choreographic practices, and media art, and in their themes, including nature and man, past and future, private and political. Topics include nature documentaries, sickness, and uses of archival footage.
Find yourself the right mix of projects to visit, or try to catch all six until Sunday!
---
Thu Jul 15th, 7:30 pm – 9:30 pm
Leftover tickets at the box office


—-
One of Swiss drama grandmaster Friedrich Dürrenmatt's earliest works, Der Besuch der alten Dame is a viciously funny play that is as relevant as it has ever been. Just like the power of money has only increased in our times, so has this play and its central filthy-rich, old lady. Catch this performance of the Dürrematt classic in the Schauspiel's iconic Große Bühne with English surtitles.
Unfortunately, the date is sold out. However, you can try to catch leftover tickets at the box office.
---
Wed Jul 7th, 5:00 pm – 6:00 pm
Free admission
Our friends at DCI are once again sharing some vital insights and information about the many hoops you have to jump through as an international trying to make a living here. This webinar will include various tips on how to deal with our federal offices and institutions as well as direct guidance on how to register at Leipzig's infamous Job Center.
Make sure to register in advance, so they can cater their services to you.
---
Sat Jul 17th – Sat Aug 7th
Grand opening on Saturday, July 17th from 12 to 9 pm
Free admission
Another great friend of LeipGlo's, the wonderful Spinnerei has a huge new exhibit in Halle 14 waiting for you. DREI Art will feature a whopping 19 artists from 7 different countries! They have been working on their respective pieces, side by side since 2015. These artists are exhibiting together for the first time.
Don't miss this art cornucopia and catch glimpses into the Spinnerei and its rich, international variety of artists.
This show includes painting, photography, and installations.
---
Wed Jul 21st, 6:00 pm – 7:00 pm
Free admission, no registration needed
Link to join: https://meet.google.com/zmk-tdzr-qqm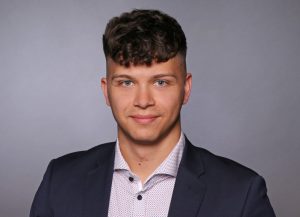 Techniker Krankenkasse (TK), one of our LeipGlo Matching partners, is putting a lot of effort into getting internationals to sign up for its very friendly service, with a lot of information and resources available in English. You need health insurance to study, work, or do just about anything in Germany, and the public health insurance TK offers is much coveted.
If you'd like to learn more about it, join our "Leipzig Career Hacks" series webinar featuring TK rep Dominik Moch as presenter. To be reminded of it, you should confirm your participation via the Facebook event, where you can also get the webinar link and more information.