What do you do when you find yourself in a new country, in the middle of a global pandemic, locked down at home? Well, those might just be the perfect conditions for changing careers!
Hi, my name is Vince, and this is the story of how I decided to pursue a career change in Leipzig in 2021. We'll get to that, but first, let me introduce myself.
I'm from Brazil, am happily married, and have two beautiful dogs (check for yourselves). I have a background in advertising, as an account manager, and Germany is the third country I've lived in outside of Brazil. The first time was 7 months in Montreal, Canada, where I studied French; the second one was a year and a half in Sydney, Australia, where I did a professional cooking course.
Throughout my life, I've always had a restless mind. I'm always looking to learn new things and explore new possibilities, which made moving to Germany an opportunity I had to take.
The arrival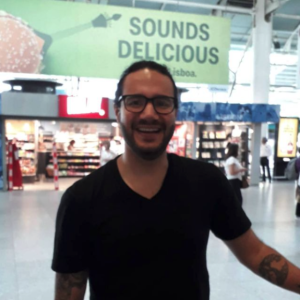 Moving to Leipzig was one of those things that weren't planned. My wife and I were about to build a house in Brazil when she got head-hunted for a job here. That meant we had to postpone our plans of building our home, and that I had to leave my job in Brazil. At that time I had been working in my own company for 7 years, where I handled clients' accounts and also worked as a graphic designer.
After pondering for some time, we decided that this was too good an opportunity for us to pass and that it would be great to have another experience living abroad. Also, it would be my first time living in Europe, and I would have the chance to learn a new language (still working on that!).
The Initial Plan
After we moved here, our plan was for my wife to get to work, and for me to learn German, and then to look for a job, possibly in the advertising sector or as an independent freelancer. The second part of the plan had two problems: the language barrier and my lack of connections in the city. So I focused on the first part and started a German course with Inlingua.
The Pandemic
Then the pandemic hit. Everything came to a halt, and at the time we had no clue how long it would last. With my German classes on pause, I suddenly found myself with a lot of free time. I did mention I have a restless mind, right? So during the first month of the lockdown, I decided to exercise my creative muscles and did a series of digital poster designs. It was thrilling to have an outlet to let my ideas flow, and I even started an Instagram account to share that with my friends.
As the pandemic went on, I started to look for ways I could upgrade my design skills, especially ones that could help me better position myself on the job market.
The job search
With the sudden normalization of remote work and remote learning, I came across some interesting programs. My first try was with Dev Haus Leipzig. I took part in one of their selection processes and was thrilled to go through several selecting stages and getting to know and hang out with the Dev Haus team at some of their Meetups. In the end, it didn't pan out, but that got the "tech bug" in my mind.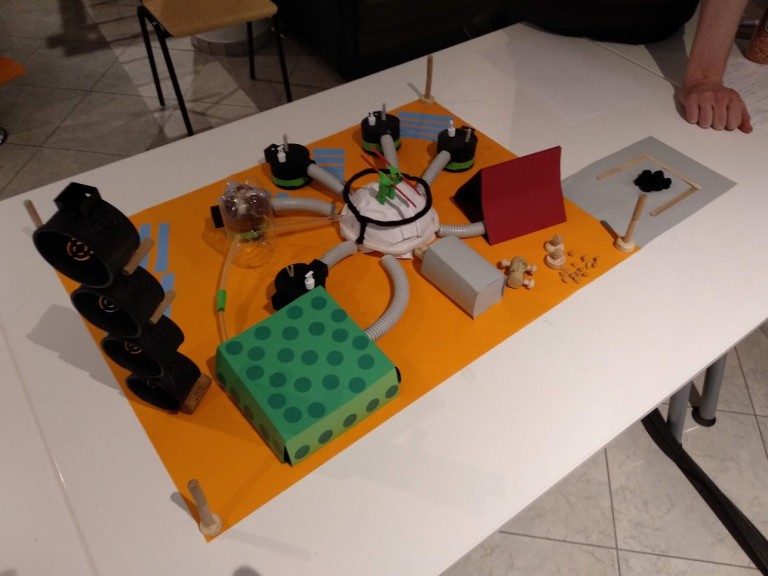 It was also through one of Dev Haus' Meetups that I learned about Digital Career Institute (DCI).
That got my attention, and I found out they had great programs in areas like online marketing, web development, and Amazon Web Services. I was thinking about joining their web development course, but after doing some more research and thinking about my background and skills, I decided that the best program for me was in User Interface Design. There I would be able to apply some of my previous advertising skills along with my graphic design passion to create design solutions with a user-centered approach. Plus, I had developed some websites in the past using WordPress templates, but I felt I needed some proper training in the area.
That's when I found out about Career Foundry's UI Design Course. They offered an immersive and intensive 4-month program. The best part: they had a partnership with the Agentur für Arbeit (AfA) to offer scholarships for eligible students. After reaching out to the AfA I managed to qualify and began the UI program.
The course
The course was very intense, but it was also an incredible experience.
It was structured in a way that would make the student:
learn theoretical concepts (such as design principles and heuristics, principles of interaction, UX fundamentals, and user psychology);
understand how to apply these concepts to the designs (with UI elements and hierarchy, wireframing and prototyping);
and, after each lesson, deliver an assessment that would be evaluated by a tutor.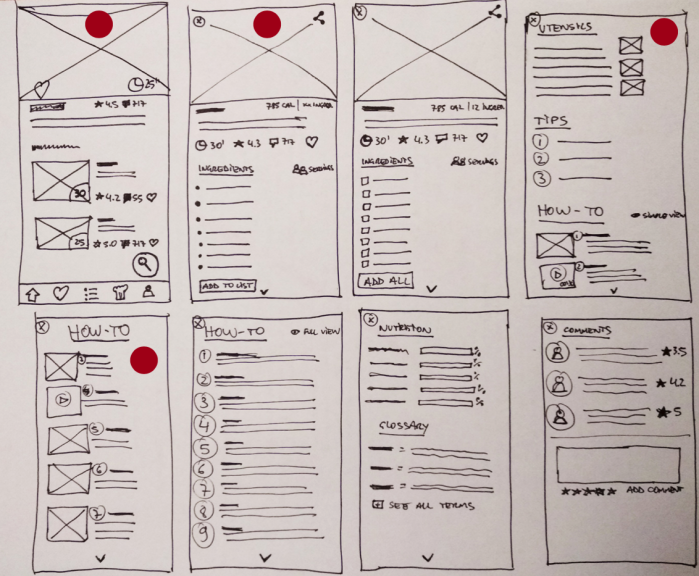 The course had 6 modules, composed of 10 tasks on average that were reviewed by a tutor. At the end of each module, I needed to develop a case project, which was then reviewed and approved by my mentor.
Both the tutor and the mentor were professionals who actively worked in the industry, so the feedback I got was always up-to-date and relevant.
The program also gave me access to a Slack community, where I got to know several people from all over the world doing other programs with Career Foundry. The constant exchange with them helped me expand my network and get to know other people also going through a career change.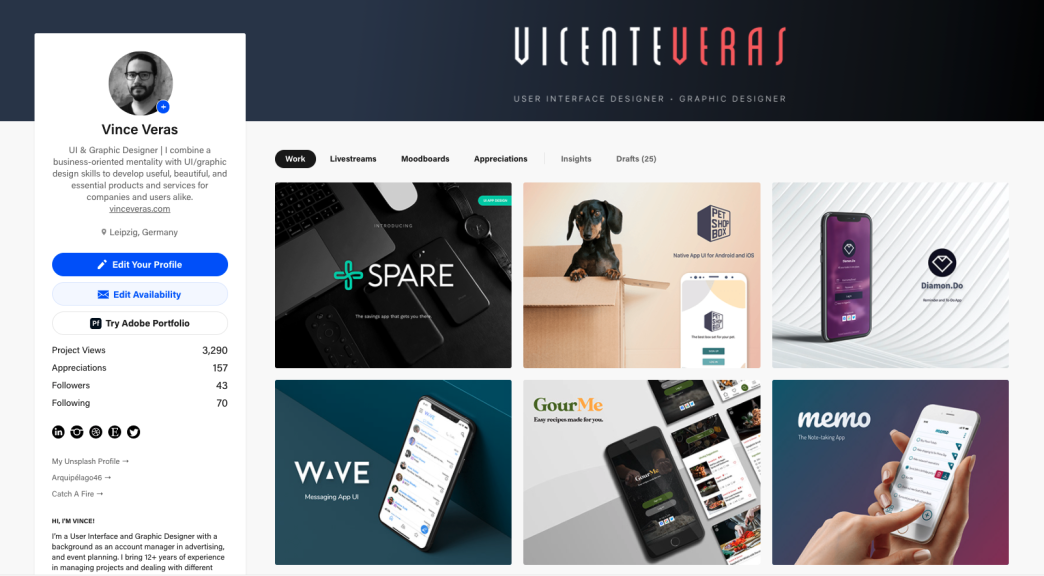 In the end, I finished the course with a solid 6-case portfolio. Then I moved on to the next phase: the Job Preparation Course, which helped me hone my interview skills, develop a solid résumé and website, plan a continued learning strategy, and prepared me for the job hunt.
Soon after I finished the course, I got my first European freelance job: a branding project for a Swedish Fintech company. There I could apply some of the knowledge I learned in the User Interface program.
The future
I'm still in the job hunting phase, but with a renewed confidence, powered by now having a UI diploma, new skills, an expanding network of people in the industry, and the conviction that there are a lot of opportunities in the UI field.
It might be a cliché, but our world is in constant transformation, and with every transformation, new opportunities arise.
So, whether you're considering a career change or learning a new skill to advance your current career, there are plenty of ways to do that.
Go on and go forth, for the possibilities are countless.